Ackman's Herbalife Campaign Now Has A Movie
With the nutritional supplement under investigation by multiple regulators and law enforcement agencies, Ackman presses his case with a film featuring former Herbalife distributors.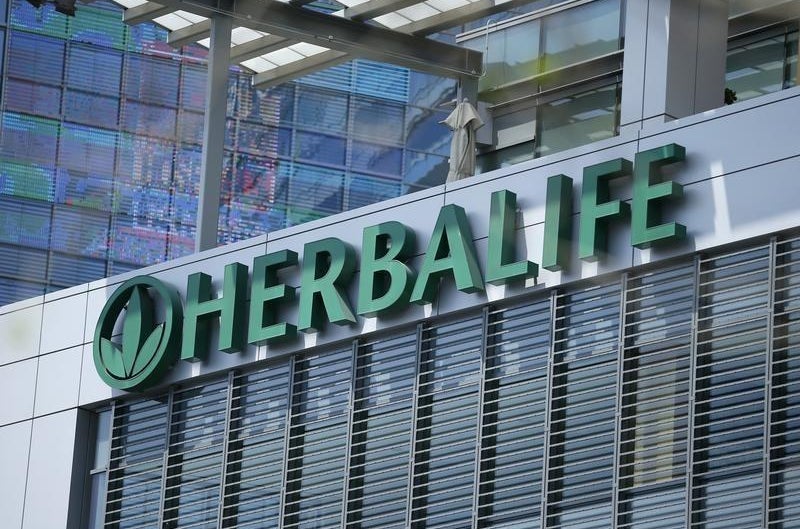 Bill Ackman's 16 month long battle and $1 billion short bet against Herbalife now has a movie — a documentary featuring Herbalife distributors who lost thousands of dollars during their time trying to sell the company's nutritional supplements and recruit new distributors.
Since December 2012, Ackman, the billionaire head of hedge fund Pershing Square Capital Management, has been on a crusade against Herbalife, which sells nutritional supplements through a network of distributors who both sell to customers and recruit new distributors. Following Ackman's very public announcement of his short bet, several billionaire investors, including Carl Icahn and George Soros, piled in on the other side, booking massive paper profits as the stock soared last year.
Ackman had described the company as a predatory pyramid scheme where the vast majority of distributors have a minuscule chance of seeing any profit and where the company gets the lion's share of its income from recruiting new distributors as opposed to selling products to customers who use the product.
Herbalife has contested these claims, pointing to survey data showing widespread purchase of the products from outside the sales network and that many distributors sign up for discounted merchandise.
Introducing the roughly 15 minute long documentary, screened Friday at the Time Warner Center in Manhattan, Ackman assured the audience that he didn't meet any of the former distributors that appeared in the film or pay them, except for transportation ("they flied economy"), lodging ("by New York standards in moderately priced hotels"), and a $71 per diem. Ackman's disclaimer was an allusion to former Herbalife executive who told the New York Times about alleged manufacturing issues, who as ABC News later, revealed had an agreement with Pershing Square that had already paid him $80,000 and could be worth up to $3.6 million.
Herbalife took the offensive before the movie's screening, with a statement saying that the documentary was "nothing more than propaganda" and "yet another tactic in Mr. Ackman's calculated, coordinated and well-funded effort to destroy a 34-year old company and support his $1 billion bet against Herbalife."
One of the distributors at the event, Tom Zimber from Rochester, New York, said he was solicited by an email that promised an opportunity to make money from home. He had recently retired and said he wanted to make "extra money" to leave to his children and grandchildren. He said he was pressured to recruit more distributors, had to purchase expensive sales leads, and ultimately lost several thousand dollars. Another distributor, Patrick Rinock, had recently retired from a 20 year career in the Marines, and said he had first heard about Herbalife on satellite radio.
Lynn Hamilton, one of the distributors who came to New York to speak, said she had spent $25,000 on product and sales materials. "There was no more money to have, I couldn't sustain it anymore," she said. "I feel stupid, that I dragged some people into it that didn't have the money either, I feel responsible for those people."
While much of the media and activist coverage against Herbalife has focused on its largely low income Latino distributor base, the documentary highlighted a group of older, middle class people who were recruited online.
The four former distributors who discussed their experiences following the film had been recruited into Herbalife through the sales organization of one senior distributor, Anthony Powell, who abandoned Herbalife for another multi-level marketed product, Verve energy drinks, in January of last year.
After the event, Ackman said it was "unfortunate" that all four distributors had worked with Powell, but said that Herbalife board member John Tartol was running a similar operation.
In the room were reporters from financial publications and local New York newspapers, some staffers for local politicians, several Pershing Square employees, Ackman's friend and UBS wealth management managing director Mark Axelowitz, and a gaggle of employees from Rubenstein Associates, a public relations firm that represents Pershing. The event was highly and professionally produced, with at least nine people working on the event's audio and visual production.
The screening was at the end of a week that began with Herbalife beating expectations in its first quarter earnings. The company's adjusted earnings were $1.50 a share compared to estimates of $1.30 according to Bloomberg, while its revenue jumped 12% o $13 billion.
The company also scrapped its quarterly dividend and instead announced a massive buyback of its stock that could hit $581 million this quarter alone. In its earnings call, Herbalife chief executive officer Michael O. Johnson said "we have the opportunity to create long-term value for shareholders by repurchasing our stock now while the overhang of the short selling campaign has contracted our multiple," referencing how the stock which rose 139% in 2013 following the beginning of Ackman's short campaign in December 2012, had declined 24% so far this year.
Ackman said that the money spent on buying back Herbalife stock was "not available to recovery for people victimized by Herbalife...that's money that's now gone."
The company said it had spent about $4 million defending itself from Ackman and in an Federal Trade Commission inquiry so far this year, after spending over $20 million last year in its fight with Ackman.
The stock's decline this year has been thanks to the news of several law enforcement and regulatory investigations of the company, including the Securities and Exchange Commission, Federal Trade Commission, the Justice Department, and the FBI.
As Ackman was leaving the Time Warner Center — he was on his way to Omaha for the Berkshire Hathway annual meeting — a staffer shared the viewership numbers for the live stream of the event. "I hope they were regulators," Ackman responded.