Good-bye, sexy shirtless men.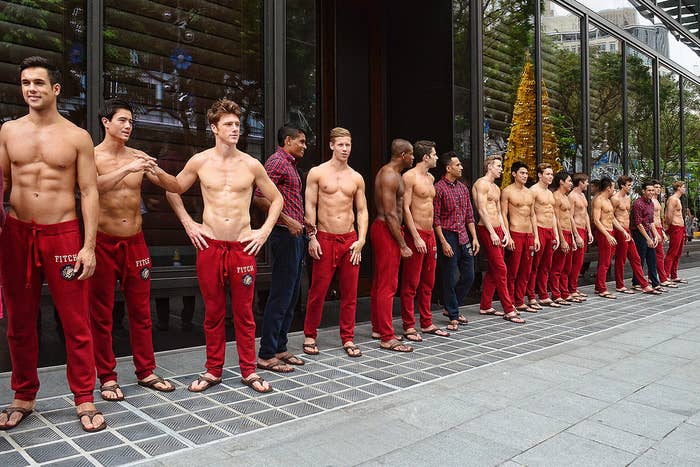 Under new leadership, Abercrombie & Fitch is giving its namesake store and sister brand Hollister a new, less sexualized look. The company said in a statement, published in full below, that the brand "is moving to a customer-centric store-operating model and making it more convenient, friendlier and easier to shop," which will include adjusting its infamous phantasmagoria of heavy scents, dark lighting, and loud music, and desexualizing its staff and marketing materials.
And the men will need to put a shirt on: Hollister is ditching its shirtless lifeguards for store openings and store events, and Abercrombie & Fitch will no longer have shirtless models. Abercrombie's Fierce cologne, however, will continue to feature a shirtless model, "consistent with the fragrance industry."
Abercrombie has faced criticism for its emphasis on the physical attractiveness of its staff, a hallmark of its modern-day founder and Chief Executive Officer Mike Jeffries. Abercrombie recently faced a Supreme Court case over its refusal to hire a Muslim woman when her headscarf violated the company's policies.
The company said that it would institute an "improved sensory experience" in stores, including "adjust[ing] scent, lighting, music and trees to ensure a more pleasurable shopping experience."
Not only will the sensory environment undergo a change, but the store's staff will "not be hired based on body type or physical attractiveness, and we will of course continue not to discriminate on any protected category." Job titles will change to reflect the company's new shift in approach: Store staffers previously titled "models" will now be called "brand representatives."
"These changes build on other changes undertaken including shift to a brand-based organization, appointment of brand presidents, and retirement of long-time CEO, Mike Jeffries, last December," the company said in a statement.
Fierce, Abercrombie & Fitch's cologne, will stay shirtless and sexualized.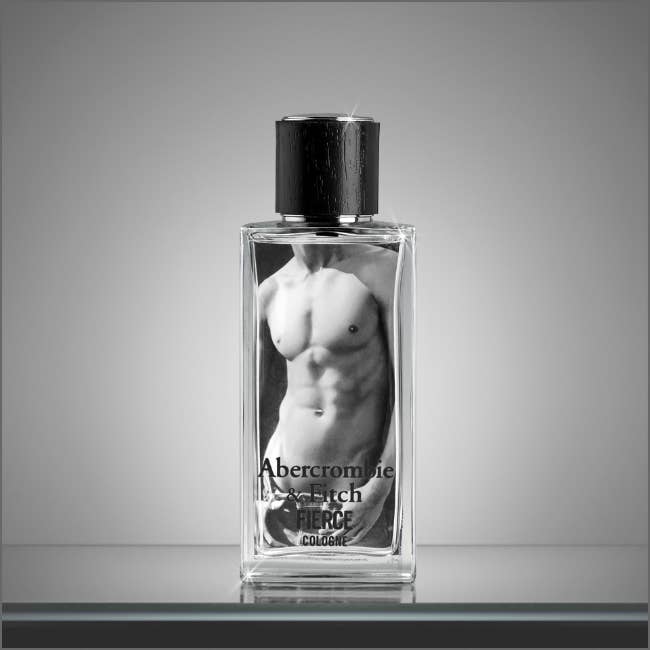 Abercrombie and Fitch's new look: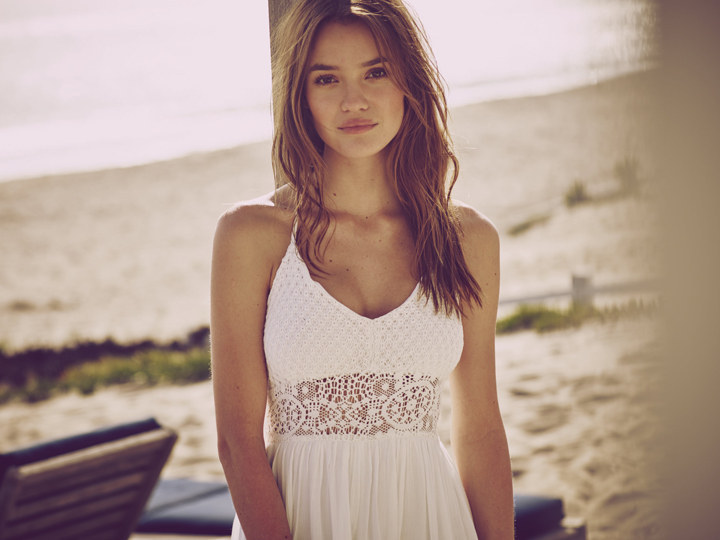 Hollister is shirted and diverse: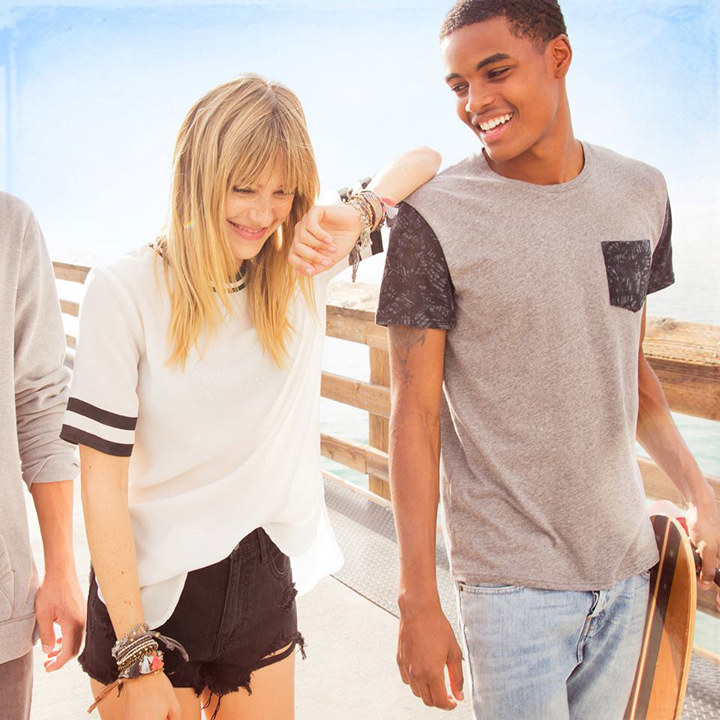 Here's the full statement from Abercrombie:

MEDIA ALERT - APRIL 24, 2015: EFFECTIVE TODAY, ABERCROMBIE & FITCH and HOLLISTER CONTINUE PROCESS OF CHANGE; STORE POLICIES OVERHAULED

These changes build on other changes undertaken including shift to a brand-based organization, appointment of brand presidents (A&F+abercrombie kids=Christos Angelides; Hollister =Fran Horowitz), and retirement of long-time CEO, Mike Jeffries, last December.

Store Experience:
With a focus on providing an easy and enjoyable in-store experience for consumers, the brand is moving to a customer-centric store-operating model and making it more convenient, friendlier and easier to shop
· Knowledgeable & helpful staff that will focus on the customer and help drive sales
o Incentive program for managers [Implemented February 1, 2015] – Store managers now have a sales goal and are incentivized based on that. Motivation for managers to focus on customer service.
· Managers will have more autonomy for product placement etc, so stores won't feel as prescriptive
· New objective to ensure check out lines are kept to a minimum through various processes
· Omni channel initiatives, such as, order in store
· Improved sensory experience: adjust scent, lighting, music and trees to ensure a more pleasurable shopping experience
o This has been an evolution. The transition began last year, and now A&F and Hollister have decided to make more changes. Hollister: increased lighting significantly in Europe and Asia and working to roll out in the US

New Store Associate Policies:
More inclusive and diverse policies for hiring and dress code are being put into place
· Store associates will not be hired based on body type or physical attractiveness, and we will of course continue not to discriminate on any protected category [New store associate hiring policy attached]
· Look policy is replaced by a new dress code, with an open-minded approach allowing associates to be more individualistic [New store associate dress code attached]
· Store associates titles will change from "Model" to "Brand Representative" to align with their new customer focus

Sexualized Models and Photography
A&F and Hollister are making additional announcements about the use of this type of imagery
· By the end of July, there will no longer be sexualized marketing used in marketing materials including, in-store photos, gift cards, and shopping bags.
· Hollister will no longer use shirtless lifeguards for store openings and events
· A&F will no longer use shirtless models for store openings and events
· Consistent with the fragrance industry, the shirtless model image will continue on A&F's Fierce cologne

Commitment to Inclusion & Diversity:
A&F and Hollister will continue to build on their longstanding commitment to diversity and inclusion
· Over 50% of store associates are non-white
· Being named a Best Place to work for the LGBT Community from 2007-2014
· Receiving a perfect score from the Human Rights Campaign's Corporate Equality Index for eight consecutive years
· Achieving significant gender diversity among its senior ranks, with over 40% of the Company's vice presidents, and 75% of executive vice presidents being female. In addition, one-third of directors on the Company's Board of Directors are female;
· Establishing the A&F Global Diversity and Leadership scholarship program with the National Society of High School Scholars (NSHSS)
· Establishing Diversity & Inclusion training program with required participation for all Home Office, Distribution Center and Store Management associates

Business Performance
Company expects that it will take some time for customers to realize the benefits of all of these changes, but optimistic that will see progress as the company moves through 2015
· Further aligning our policies with our corporate values, and those of our customers, will make the Company a stronger and more nimble competitor
· These initiatives reflect Abercrombie & Fitch's commitment to making significant changes to drive growth, improve profitability and create value for shareholders