9 Things We Learned About Fitbit From Its IPO Filing
The pioneer of fitness tracking wants to take its shares public, but the Apple Watch looms over the IPO.
Fitbit makes one of the best-known fitness trackers in a market that is overflowing with them — and which is bracing for the arrival of the Apple Watch. It's a tricky time to go public, but one thing the company has going for it is its profits, $132 million worth in 2014. Here's what we learned from reading the company's IPO filing.
1.
Fitbit has sold 20.8 million devices — only selling 58,000 (yes, that's thousand) in 2009, 1.3 million in all of 2012, 10.9 million in 2014, and 3.9 million in the first three months of 2015. It says it has 68% of the U.S. fitness tracker market.
According to NPD Group data cited by the company, Fitbit had nine of the top-selling fitness tracker units in 2014 and its market share grew to 68% in 2014, from 58% in 2013.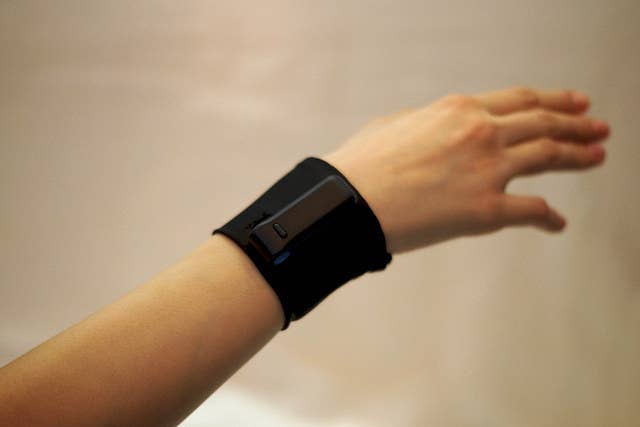 2.
Fitbit's revenue, like many pre-IPO companies, is growing by leaps and bounds: from $14.5 million in 2011, to $76.4 million in 2012, to $745 million in 2014.
3.
And unlike some other companies approaching IPOs, it is profitable. Fitbit made $132 million in 2014, after losing money for the previous four years, including a $51.6 million loss in 2013.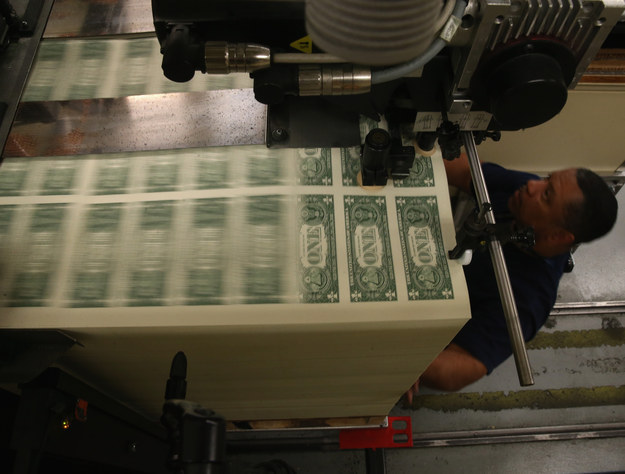 4.
One reason for the big losses: the 2014 recall of the Fitbit Force after user complaints that it caused allergic reactions and skin irritation. The company said the recall lopped off $84.7 million of pretax profit for 2013 and $22.3 million for 2014.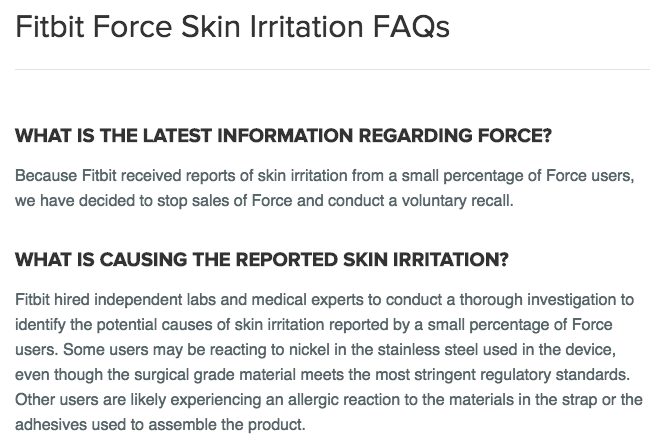 5.
Fitbit is in a very competitive market and is worried about the Apple Watch. The company's first listed "risk factor" is essentially a list of competitors like Garmin, Jawbone, Misfit, Adidas, Under Armour, Google, Apple, and LG.
"The connected health and fitness devices market is highly competitive, with companies offering a variety of competitive products and services," the company said in its filing.
"We expect competition in our market to intensify in the future as new and existing competitors introduce new or enhanced products and services that are potentially more competitive than our products and services. The connected health and fitness devices market has a multitude of participants."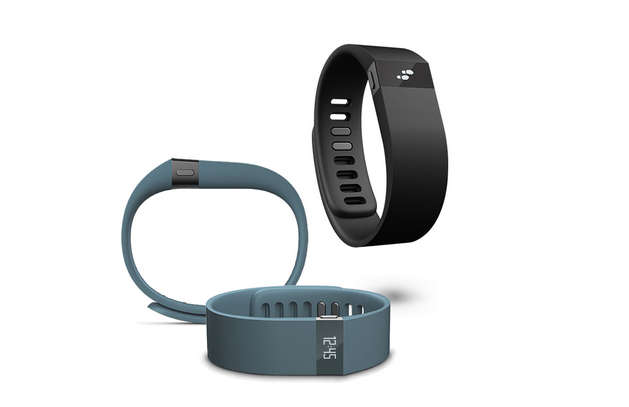 6.
Fitbit included an offical mission statement in its filing: "Fitbit helps people lead healthier, more active lives by empowering them with data, inspiration, and guidance to reach their goals."
Over 8 years ago, in early 2007, we started Fitbit with the vision that sensors, data, and amazing software could transform the way people think about health and fitness. Success was never obvious, easy, or guaranteed, and we would like to thank everyone who joined us on the journey. Thanks to the employees of Fitbit who believed in the vision and who have worked passionately to create something incredible out of nothing. Thanks to our users who have trusted our products and our company to improve their lives. Thanks to our investors who believed in us and the opportunity. The journey is not over and, in fact, it is just beginning. This offering is just one milestone among the many that we have reached in the past and will reach in the future. We hope that all of us will continue as we have in the past: focused on the long-term and creating and transforming while remaining humble and deeply appreciative of everything that we achieve and are given. James and Eric
8.
The filing didn't just include Friedman and Park's words, it also included their salaries: $7.8 million in total compensation in 2014 for both of them, who serve as chief executive officer and chief technology officer respectively.

9.
Friedman and Park still own a big chunk of the company, with 10.9% of its stock before the offering. Venture firms have about 57% of the stock.