8 Things We Learned About Shake Shack From Its IPO Filing
From Manhattan's unique love affair with the Shackburger to concerns about the fate of Moscow's Shake Shacks amid Western sanctions, there was plenty to learn in the company's SEC filing.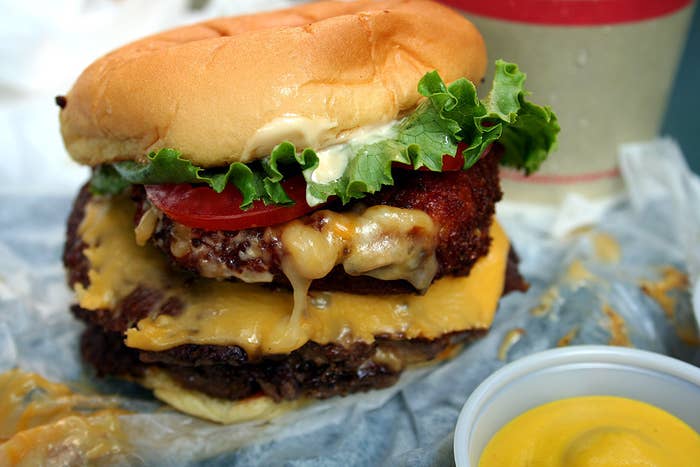 Shake Shack is going public. The beloved burger joint filed documents with the SEC today, giving the first detailed look inside Danny Meyer's cheeseburger empire. Here's what we learned.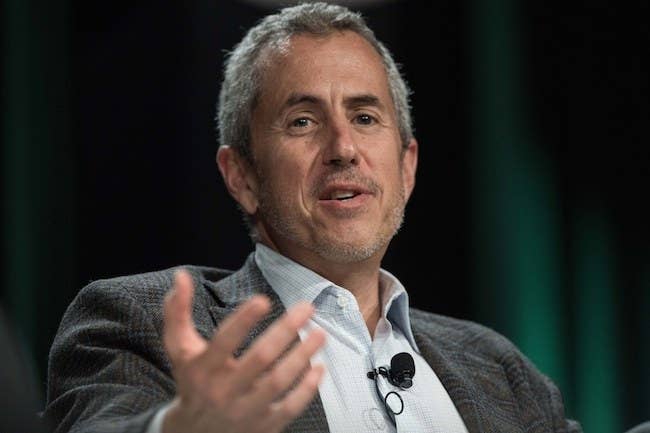 1. New Yorkers love the Shack. The company is expanding across the country and the world, but its Manhattan outlets are the highlights, averaging $7.4 million in annual sales at each restaurant.
That's equivalent to about 1.5 million of its $4.95 Shackburgers, which would equal more than 4,000 burgers sold each day, per location. Manhattan is the star market for the chain, with average store sales almost double that of non-Manhattan outlets.
2. Shake Shack began its life as a hot dog cart in Manhattan's Madison Square Park in 2001. It converted to the restaurant we know today in 2004.
3. Its overseas business is dominated by the Middle East, especially the United Arab Emirates. Ten of its 27 international locations are in the UAE, and six in Kuwait.
The UAE was home to the first international outlet, in Dubai's Mall of the Emirates.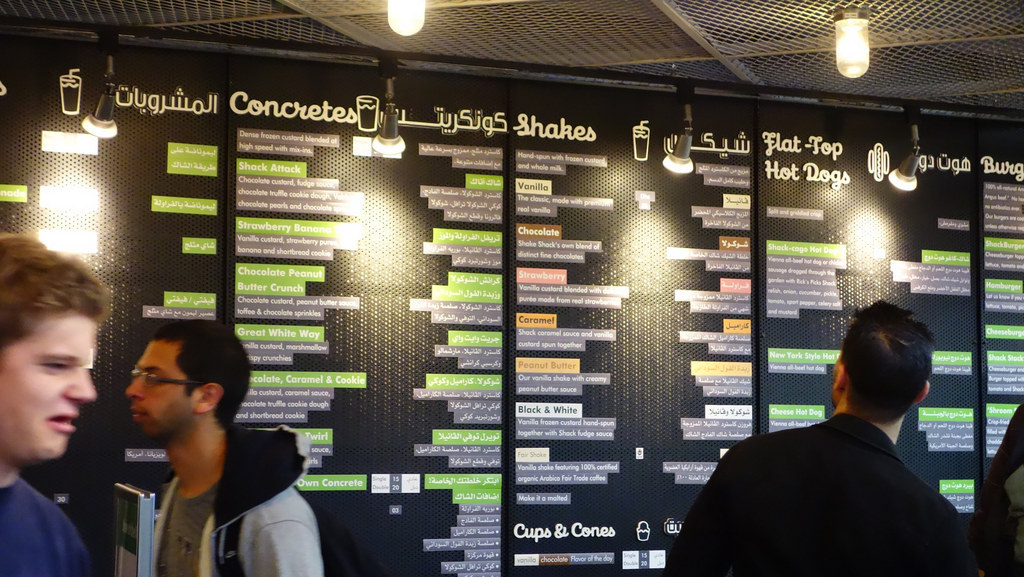 4. The West Coast is virtually Shake Shack free. While there is a Shake Shack in Las Vegas, there are none in California, where In-N-Out reigns supreme.
In fact, there are more Shake Shacks in Kuwait than there are in any U.S. state outside of New York.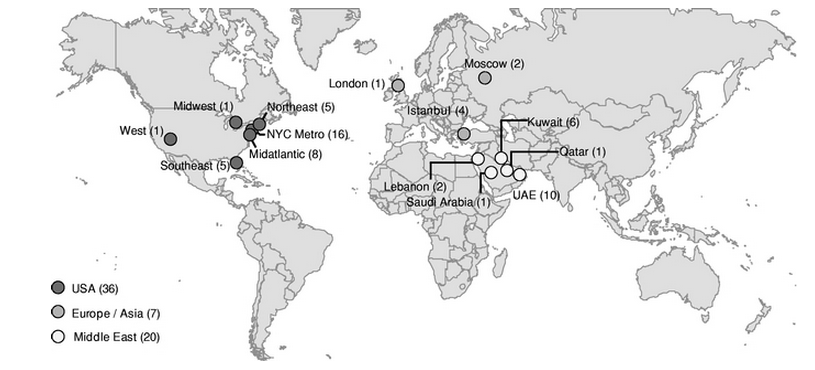 5. The company says that in the long run, there is room for 450 Shake Shacks across the U.S.
But it's playing it slow, saying it will open 10 new domestic locations in 2015. It opened 10 in 2014 and eight in 2013.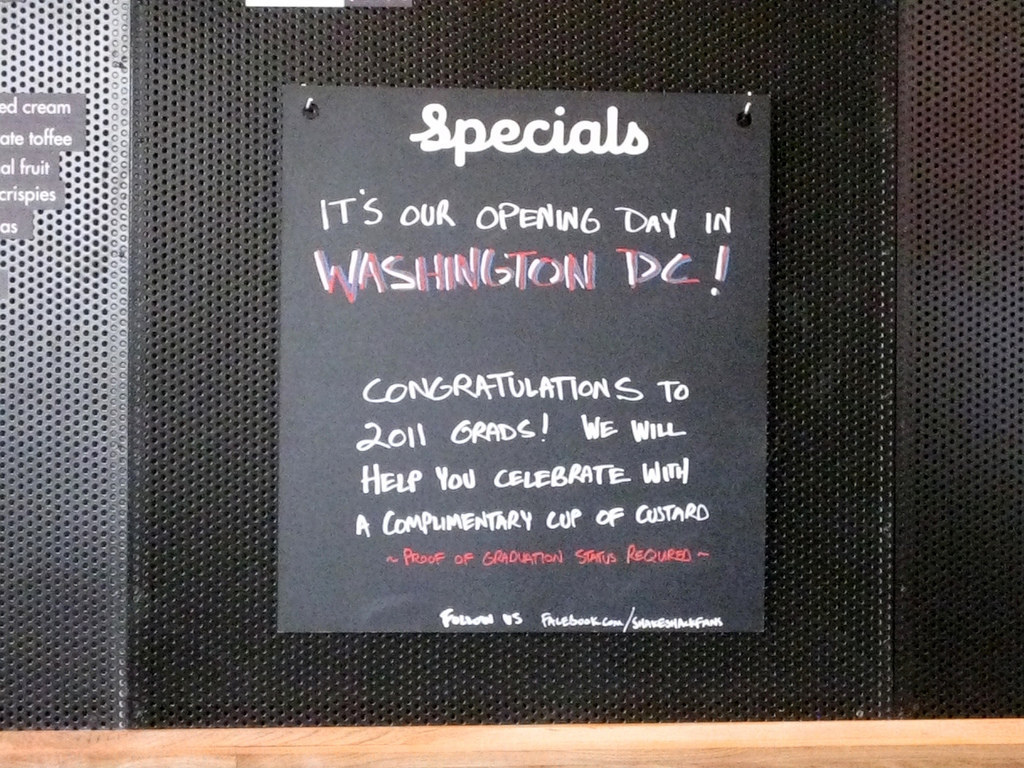 6. Shake Shack is worried that Western economic sanctions on Russia could mean the burgers in Moscow won't taste as good.
The company has two Moscow locations, and recent sanctions have affected its ability to import special ingredients like the company's famous potato bunds, frozen custard mix, and special sauce. The Russian restaurants have found alternative supplies, but it says "there is a risk that these substitute ingredients may be inferior in taste and quality or come from suppliers that have not been vetted for food safety and quality assurance."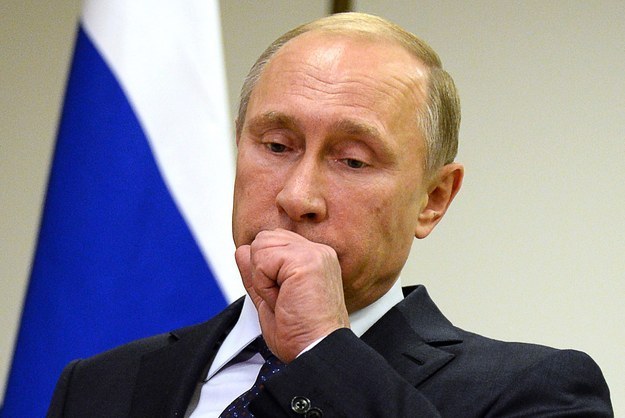 7. It's still a tiny business by fast food standards: $79 million in revenue so far this year (up to Sept. 25).
But that's coming from a very small base of restaurants — just 63 in the whole world.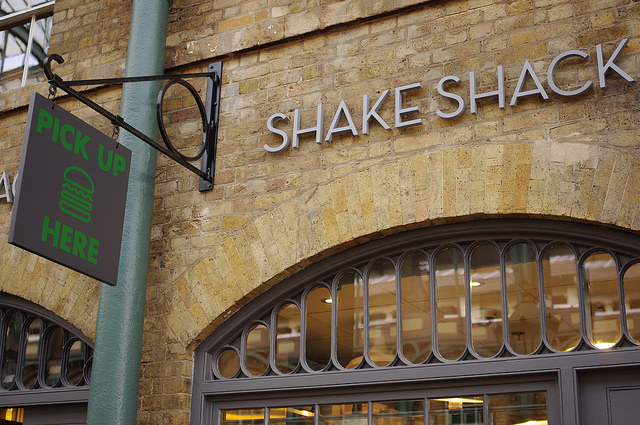 8. Shake Shack calls itself a new category of restaurant: not fast food, or fine dining, or fast casual. It's "fine casual."
Chains like Chipotle and Panera Bread have championed the "fast casual" concept, which they say represents a step up from old-school fast food both in quality and price. Shake Shack is calling itself a "fine casual" restaurant — burgers, hot dogs, and shakes with high quality ingredients. The phrase "fine casual" shows up 11 times in the IPO filing, and alludes to founder Danny Meyer's history running fine dining restaurants.