3 Depressing Charts That Show How Corrupt People Think The World Is
Transparency International polled 114,000 people in 107 countries about their experiences with official corruption. Here's what they think.
This much of the world thinks corruption has increased in their country:
Basically, the entire world. People in India, Brazil, the United States, Indonesia, and Russia, which combined include roughly 2 billion people, all said corruption has increased in their countries.
These are the countries where people said there was "no change" in corruption: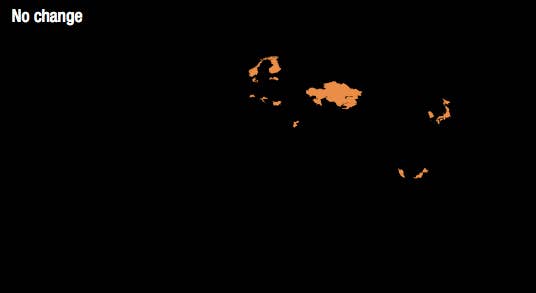 And, finally, these are the countries where people said there was less corruption