In the lead-up to his dinner at the White House planned for Thursday night, Chinese premier Xi Jinping met with the people who really run things: Leaders of the world's biggest tech companies.
And when Mr. Xi is in town, people clear their schedules. Here's a picture of the Chinese leader with the tech execs, who met at a business forum Wednesday in Seattle.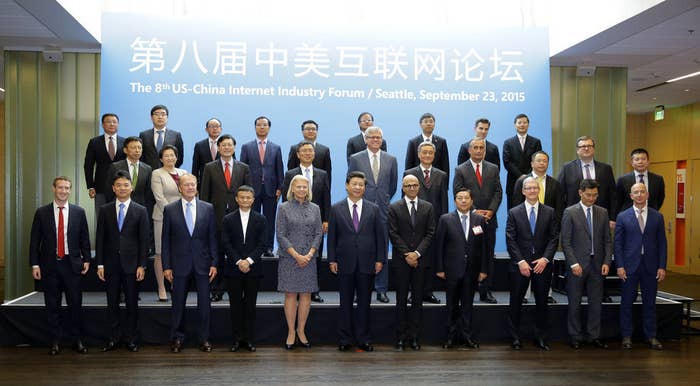 The people surrounding President Xi represent about $2 trillion worth of companies, including the most valuable tech companies in both the U.S. and China.
Here's the lineup:
Front row, from left: Facebook's Mark Zuckerberg, JD.com's Liu Qiangdong, Cisco's John Chambers, Alibaba's Jack Ma, IBM's Ginni Rometty, Chinese President Xi Jinping, Microsoft's Satya Nadella, China's Internet czar Lu Wei, Apple's Tim Cook, Tencent's Pony Ma, and Amazon's Jeff Bezos.
Middle row, from left: Sohu's Zhang Chaoyang, AMD's Lisa Su, Lenovo's Yang Yuanqing, Microsoft's Harry Shum, Qualcomm's Steve Mollenkopf, CETC's Ziong Qunli, Intel's Brian Krzanich, Qihoo 360's Zhou Hongyi, LinkedIn's Reid Hoffman, and SINA's Cao Guowei.
Back row, from left: Sugon's Li Jun, Didi-Kuaidi's Cheng Wei, Broadband Capital's Tian Suning, CEC's Liu Liehong, Baidu's Zhang Yaqin, AME Cloud Ventures' Jerry Yang, Inspur's Sun Pishu, AirBnB's Brian Chesky, and Sequoia Capital's Shen Nanpeng.
Here's the heaviest hitters of that combined $2 trillion in market capitalization: each dollar sign represents $100 billion in market cap.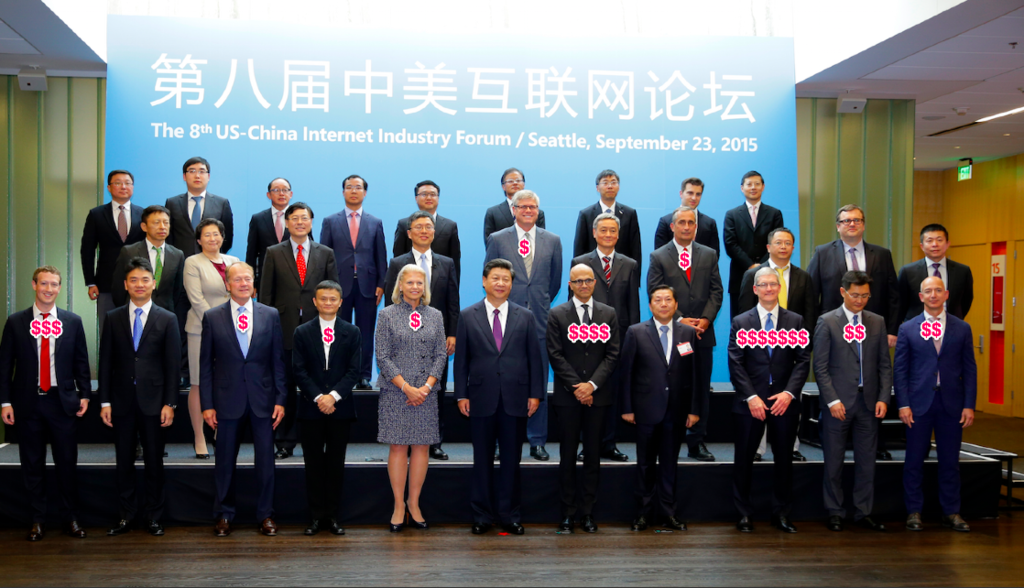 Some more numbers behind that picture:
$424 billion: estimated combined market capitalization of the Chinese companies represented in the meeting.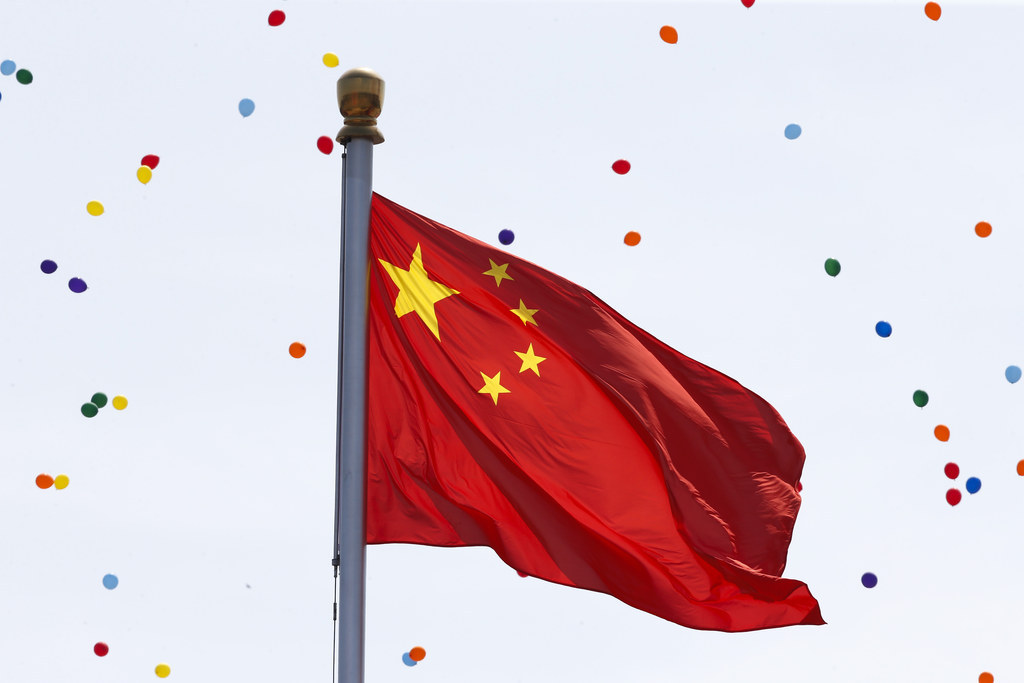 28: The number of male CEOs, corporate leaders, and Chinese premiers.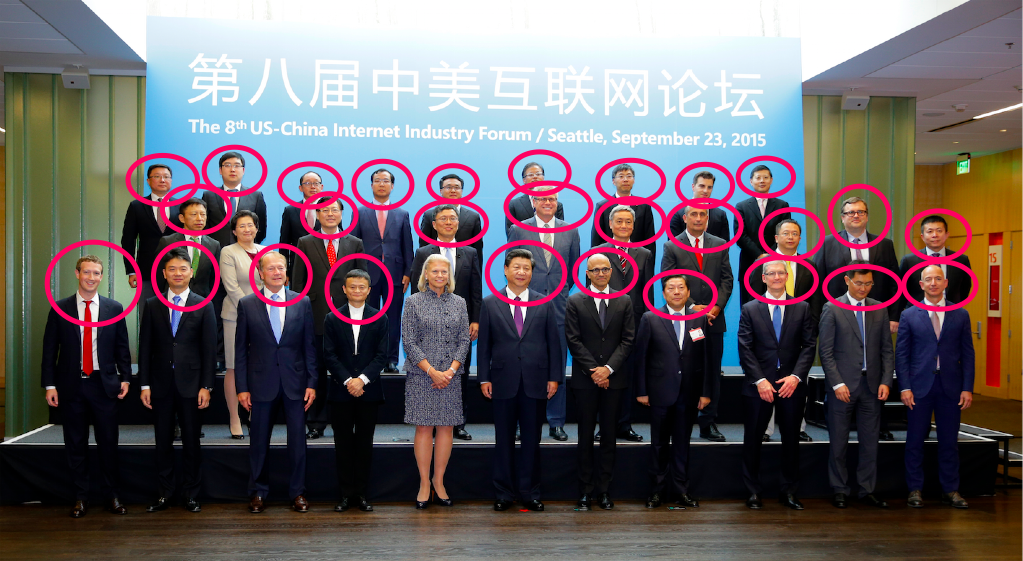 2: Female attendees (Ginny Rometty of IBM and and AMD's Lisa Su).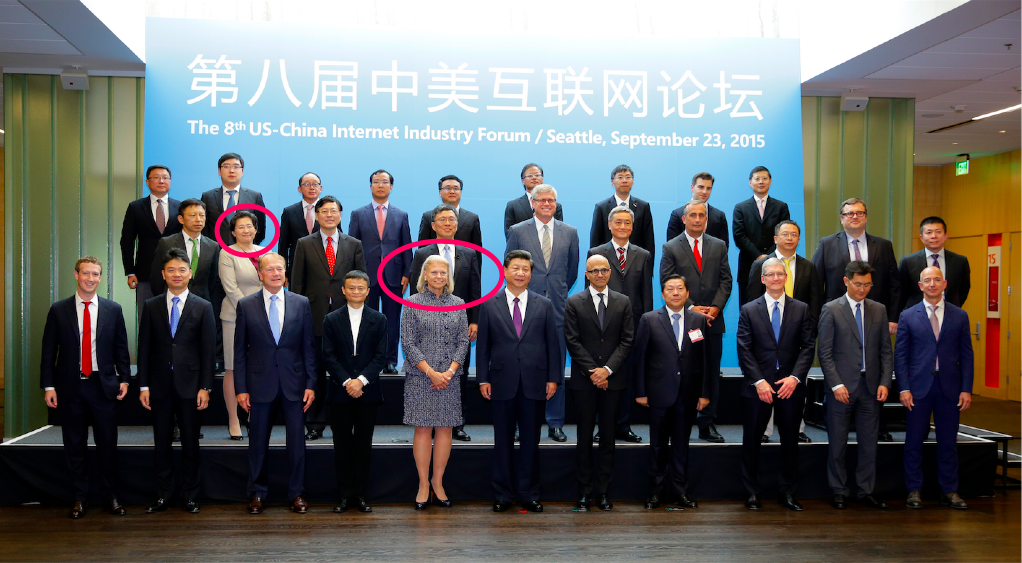 4: Companies in the 30-strong Dow Jones Industrial Average whose CEOs showed up (Intel, Microsoft, IBM, Apple).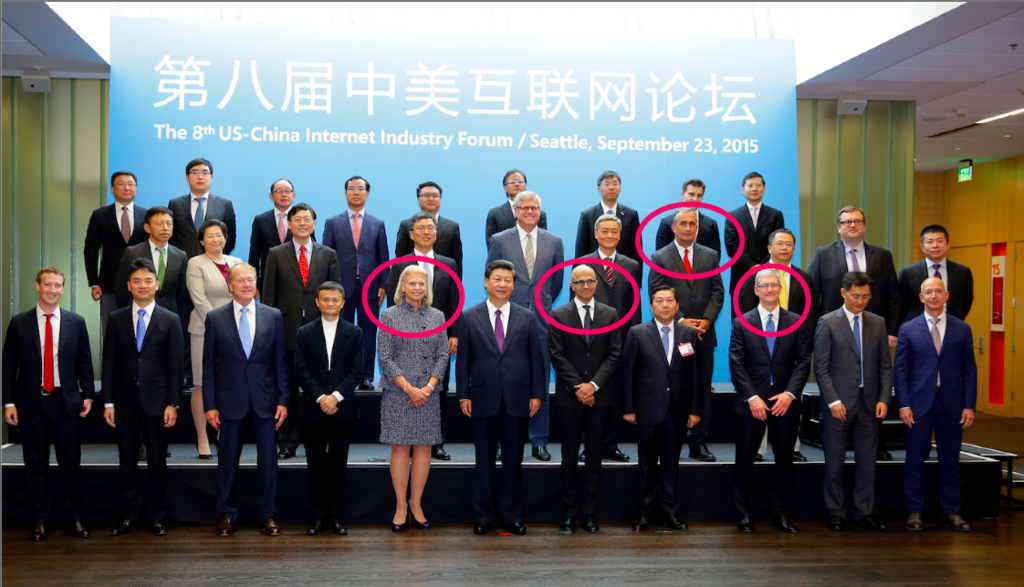 1: Ride hailing CEO present at the meeting (Cheng Wei, Didi-Kuaidi)
0: Number of people who run Uber or are named Travis Kalanick at the meeting.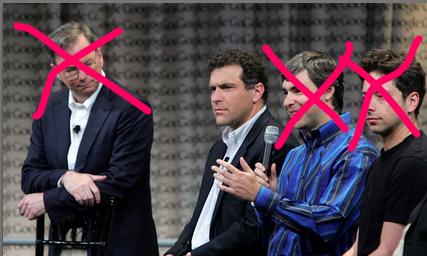 1: Number of executives who never wear a suits but showed up and wore a suit even though their company's main product doesn't work in China. (Mark Zuckerberg, Facebook)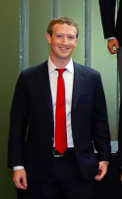 2: Number of CEOs who didn't button the top button of their shirt even though they were wearing a tie (Mark Zuckerberg, Facebook and Zhou Hongyi, Qihoo 360)