A Palestinian Boy Cradles A White Dove Amid Gaza's Rubble
The story behind one photographer's picture.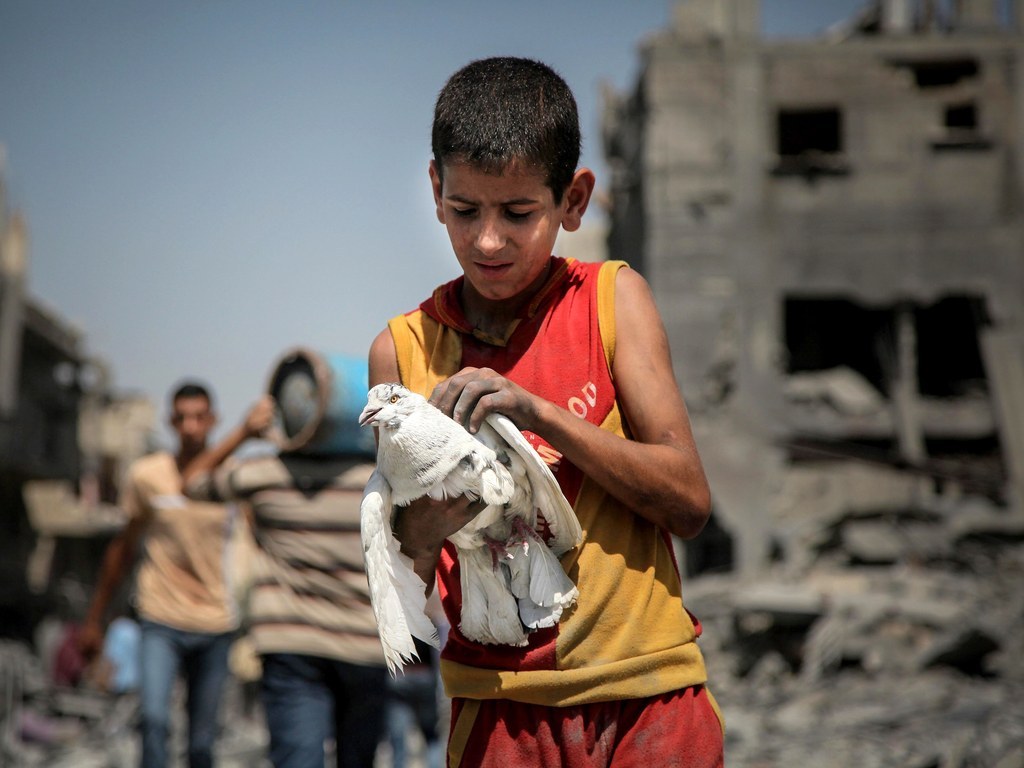 Amid the rubble of a shattered building in Gaza, a teenage boy cradles a white dove.
The picture was taken by Palestinian photographer Mahmoud Imad Al-Zanoon, a professional photographer who has been documenting the conflict since he was 16. Through a translator, he told BuzzFeed the boy lived in the city of Beit Lahia, north of the Gaza Strip, near the Israeli border.
Al-Zanoon, 22, said he didn't know the boy's name because he was moving quickly so as to get as many pictures of the area as possible, but he did speak to him to learn that the ruined building in the background was the boy's home. He and his family were in a shelter when their house was destroyed.
Returning to the site alone, the boy found that the family's collection of pet birds, including doves, chickens, and canaries, had all been killed, except this one white dove that had survived the shelling. "My family are in the school shelter and they might come here in an hour to help me find our things," he told Al-Zanoon.
Children have played a horrifying role in the conflict in recent weeks. This was highlighted when the names of 373 children killed in Gaza were published in UK newspapers on Wednesday.
For Al-Zanoon his vocation is more than a career. "We have a photo of every street in Gaza," he said. "These pictures have messages and they document evidence. We do everything that is needed to get these pictures. It's very dangerous for photographers — many of them live in dangerous areas. It has been hard work here in Gaza."
Al-Zanoon's work is currently on display in a gallery in Scotland, but with all the borders closed he can't visit his exhibition. Despite being unable to leave the Gaza Strip, Al-Zanoon has ambitions to cover other areas of conflict, like Syria, and to continue to display his work in European countries.
This article was amended on Friday 8 at 9:20 a.m. ET