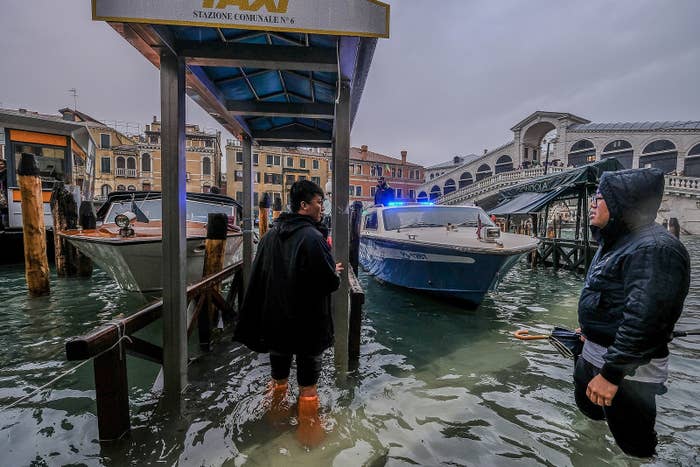 Three-quarters of Venice was flooded Monday following strong storms that have swept through Italy.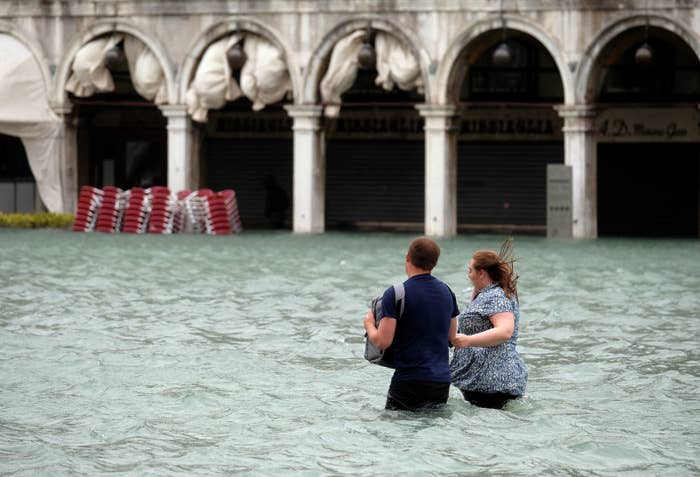 At high tide yesterday, water levels in the city — which lies on a series of islands in a lagoon in northeastern Italy — were 5 feet above sea level, forcing tourists and residents to wade through waist-high water.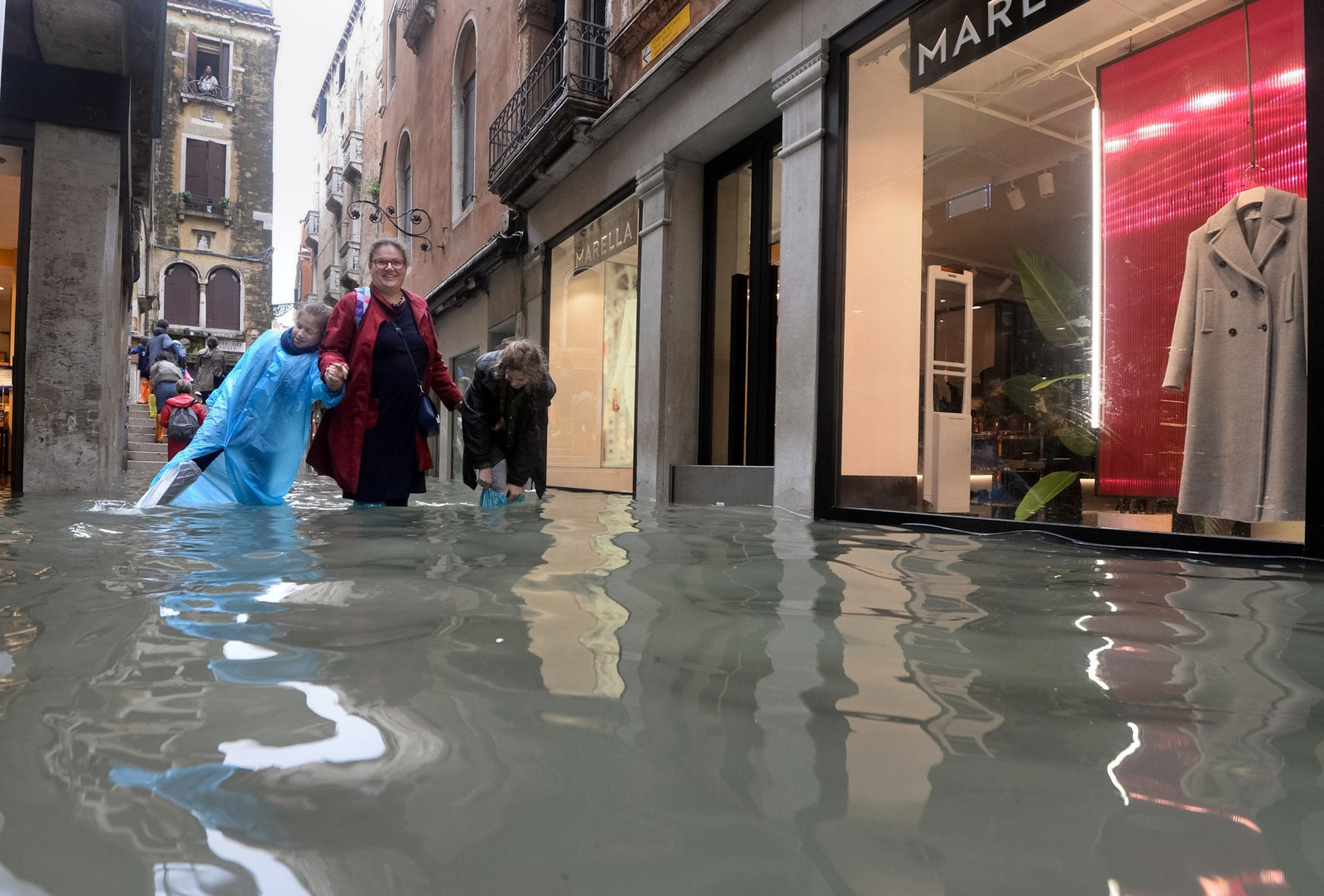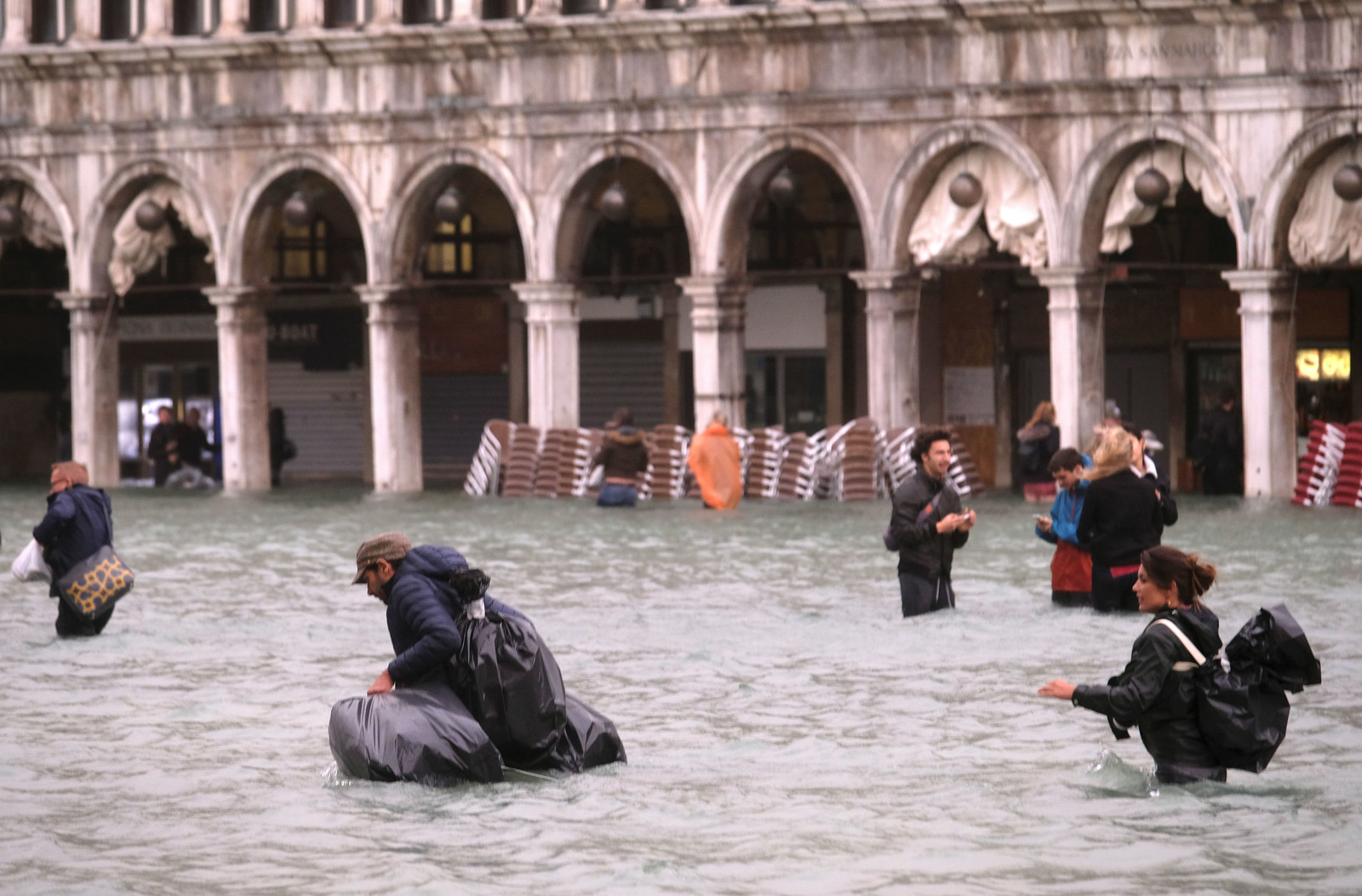 Venice is prone to floods in the autumn and winter months, but the recent flooding, fueled by strong winds, is the worst in at least 10 years.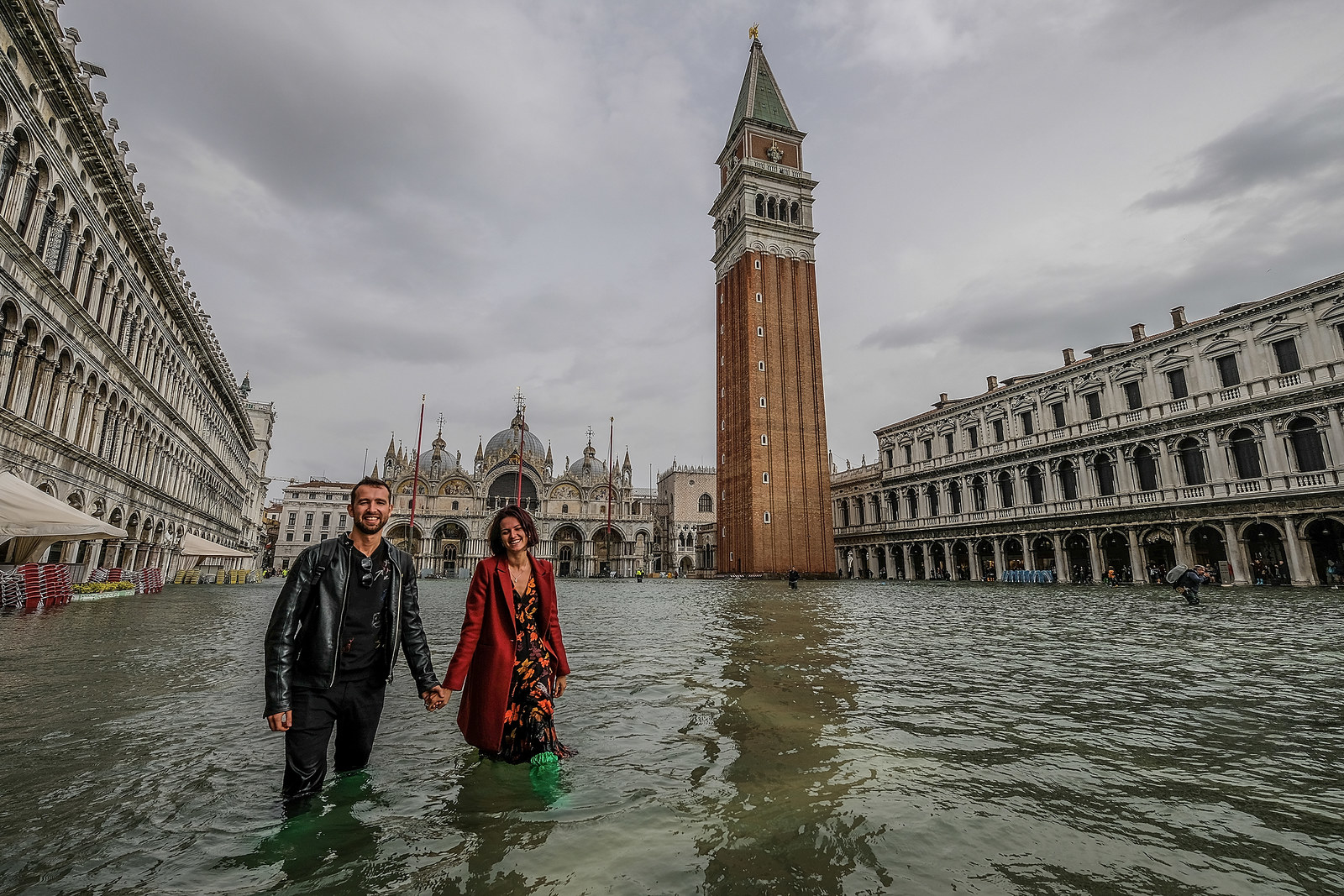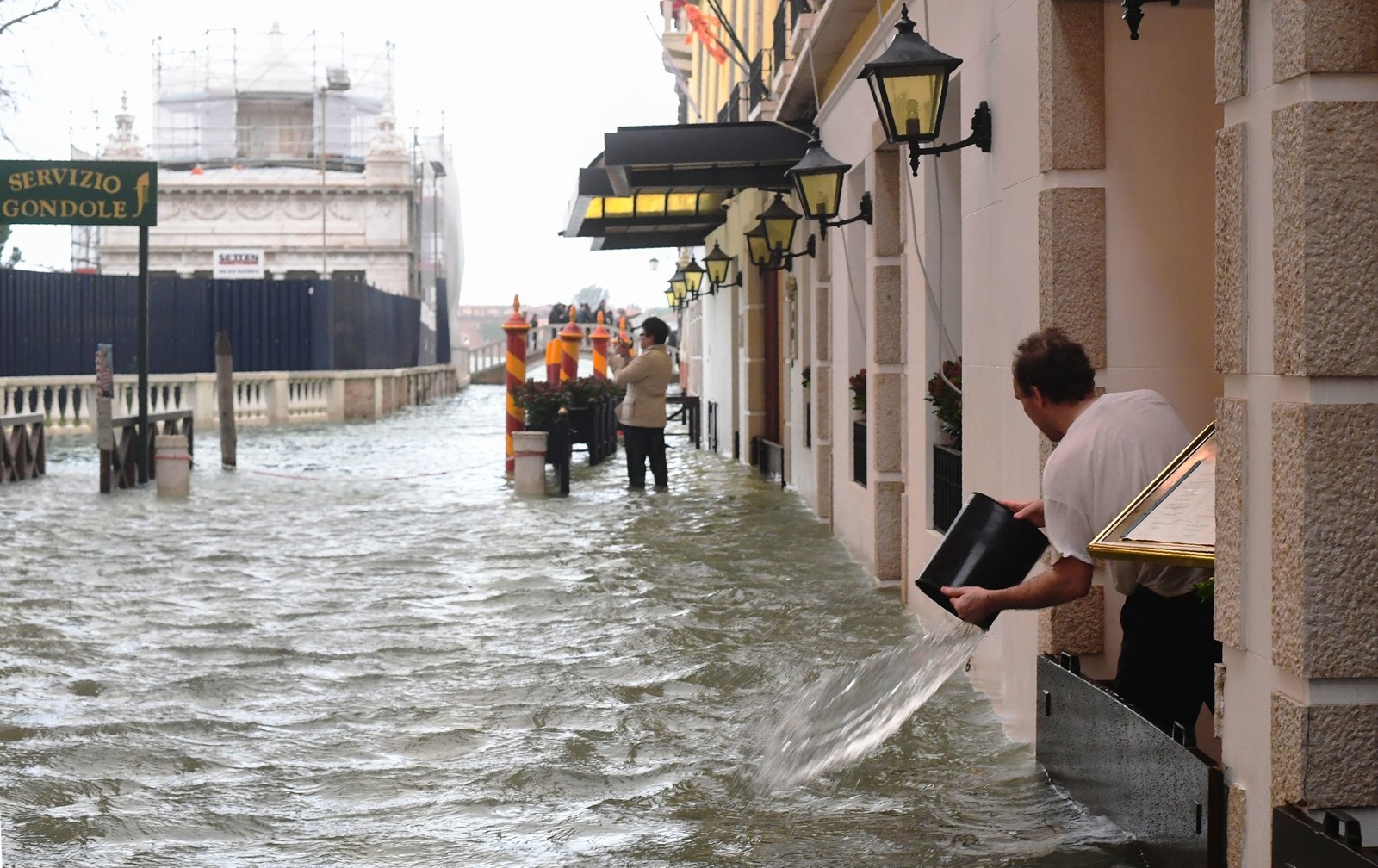 "All of Veneto is in code red alarm for this wave of bad weather," said Luca Zaia, the president of the Veneto region, who warned that the historic flood levels of 1966 could be surpassed.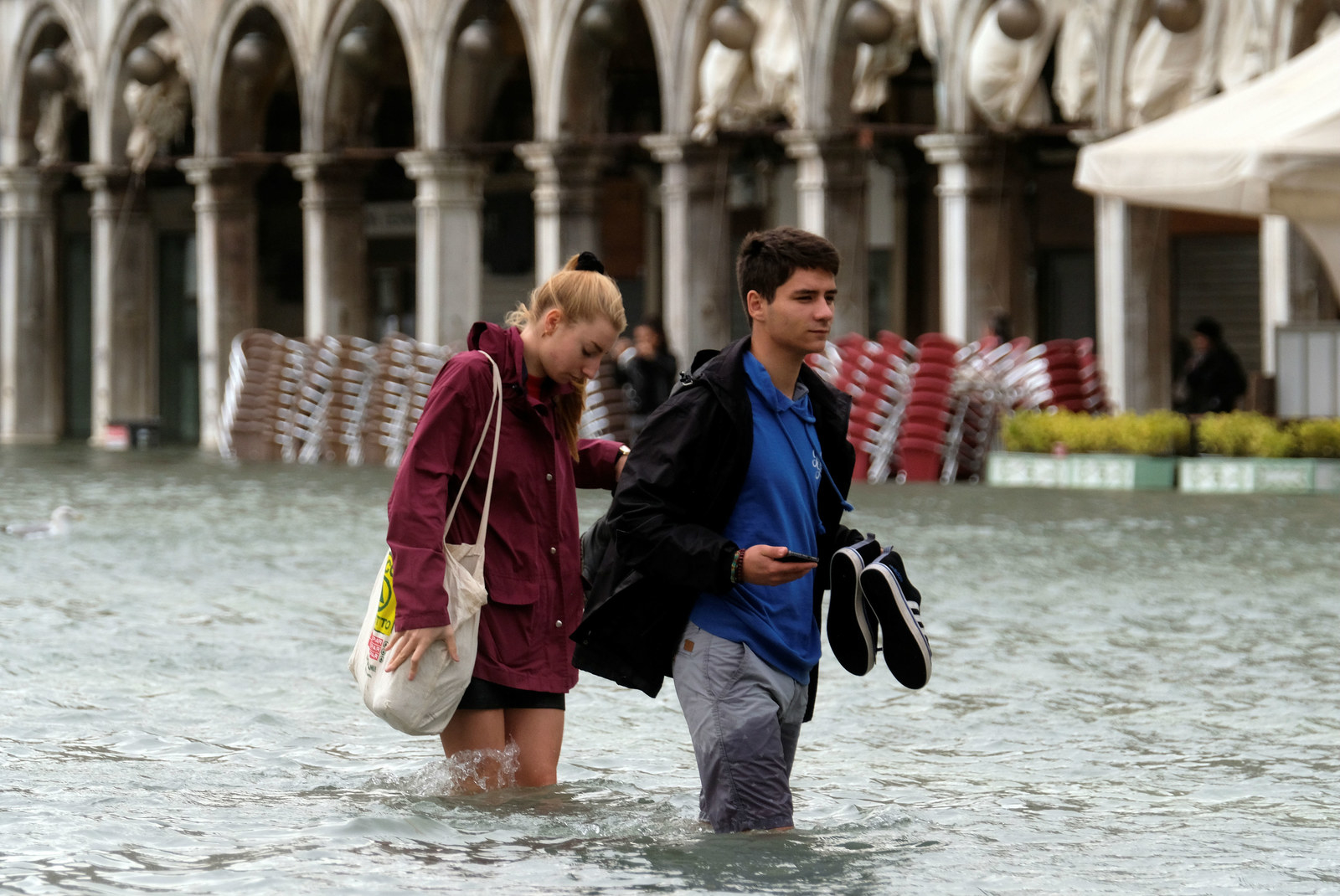 Italy has been hit by torrential rain and fierce winds in recent days that have killed at least eight people and led to schools, hospitals, and tourist sites being closed in several regions.