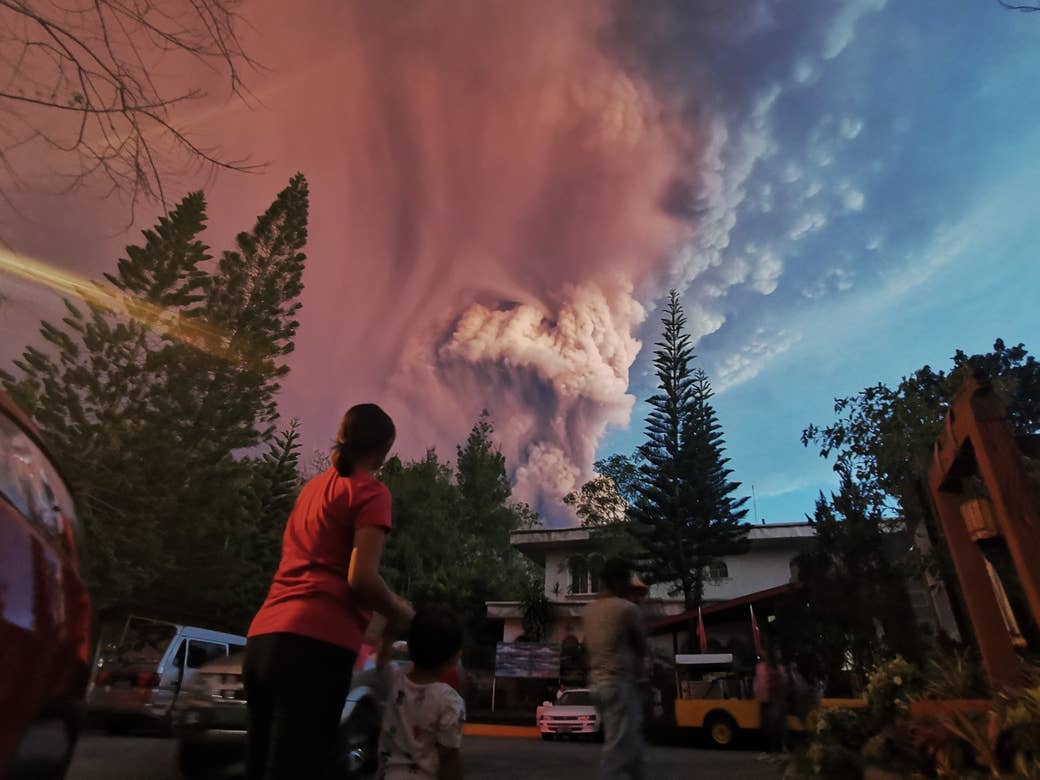 Lava has begun spewing from a volcano in the Philippines, as authorities warned of an "imminent hazardous eruption."

The Philippine Institute of Volcanology and Seismology (Phivolcs) said that "weak sporadic lava fountaining and hydrovolcanic activity" had been observed at the crater of Taal volcano, which is situated on an island in a lake around 45 miles south of the capital Manila.
On Sunday, a giant plume of ash was sent up by the volcano, blanketing nearby areas and leading to all flights in and out of Manila airport to be suspended.

The alert level has been raised to 4, out of a maximum of 5, indicating the possibility of a hazardous eruption within days. Authorities in the surrounding state of Batangas have declared a "state of calamity," which signifies major disruption.

Phivolcs is calling for a total evacuation within 14 kilometers (8.7 miles) of Taal volcano's danger zone — according to the United Nations Office for the Coordination of Humanitarian Affairs (OCHA), that amounts to almost 500,000 people.
More than 24,000 people are currently taking shelter in evacuation centers, OCHA said.

These pictures show the aftermath of the eruption and how people are responding.