The 2018 Winter Olympics in South Korea are underway after a spectacular opening ceremony in Pyeongchang — much more on that here.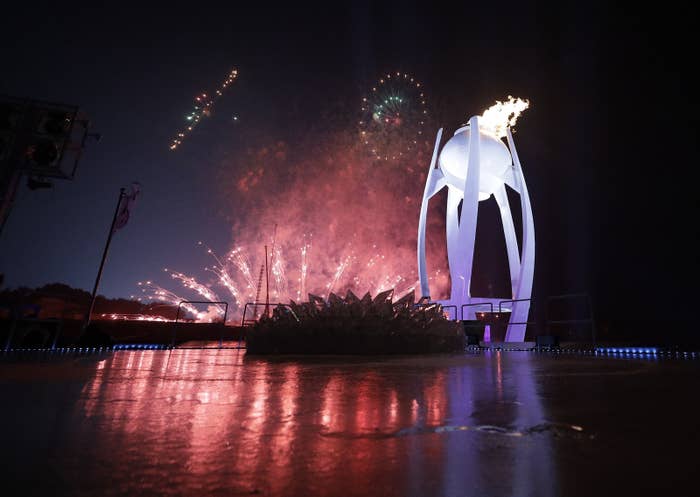 The ceremony itself saw athletes from North and South Korea walk into the stadium under one unified flag, something which hasn't happened since the Winter Olympics in Turin 12 years ago. Here are ice hockey players from the unified Korean team carrying the Olympic flame during the opening ceremony:
Even more significantly, South Korea's president Moon Jae-in greeted and shook hands with North Korean delegate Kim Yo Jong, who also just happens to be the sister of the North's leader Kim Jong Un.
US President Donald Trump got involved in a tit-for-tat war of words with Kim Jong Un last year, as tensions on the peninsula rose to their highest levels for years over the North's nuclear program.
President Moon greeting Kim Yo Jong, a high-ranking official in the North Korean regime who reportedly manages her brother's image and photo opportunities, would have been unthinkable even as recently as late last year.
Her visit to Pyeongchang itself marks the first time a member of the ruling Kim dynasty has traveled to South Korea since the end of the Korean War in 1953.
According to reports, there's a "good chance" President Moon will be invited to North Korea later this year by Kim Yo Jong — remember, a South Korean president has not visited the North for over a decade.
While on the face of things Winter Olympics diplomacy may be thriving between North and South — even though it's not clear that this will carry on once the last medal is handed out — relations in Pyeongchang are still chilly between the North Korean and US delegations.
Vice President Mike Pence is attending the games but studiously ignored Kim Yo Jong at the opening ceremony, despite being seated close to her.
According to South Korea's Yonhap news agency, he also reportedly skipped an official dinner where he could have come directly face-to-face with the North's ceremonial head of state Kim Yong Nam, who is not directly related to the ruling dynasty.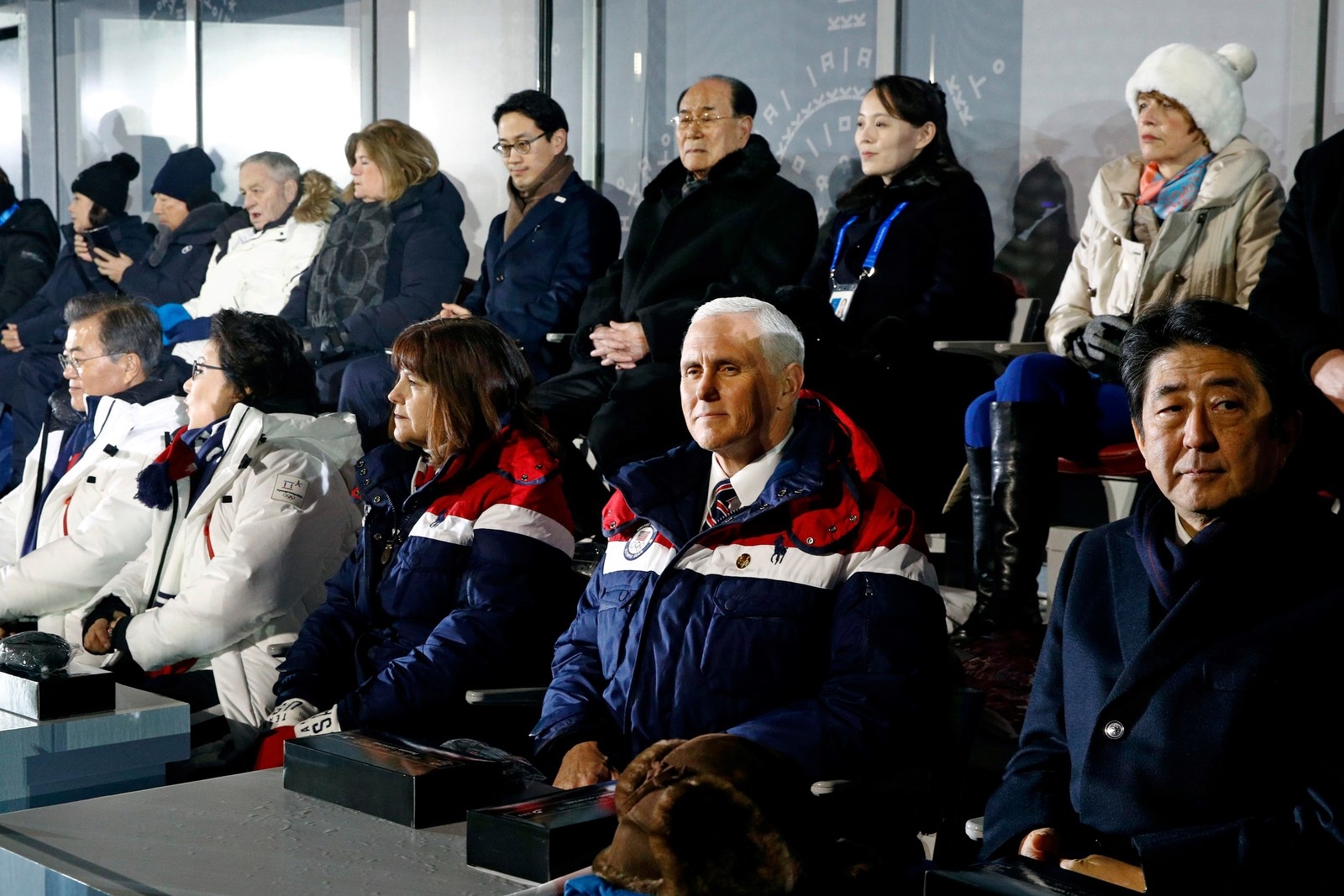 Yonhap said that President Moon and Shinzo Abe, Japan's prime minister, did shake hands with Kim Yong Nam, however.
President Moon reportedly said at the event he hoped the Winter Olympics would be remembered as the "day peace began."
North Korea has sent 22 athletes to the games, and is fielding a joint women's ice hockey team with the South.

However, the opening ceremony was not shown by North Korea's state broadcaster, with patriotic songs and slogans celebrating the country's army and industries beamed onto TVs instead.