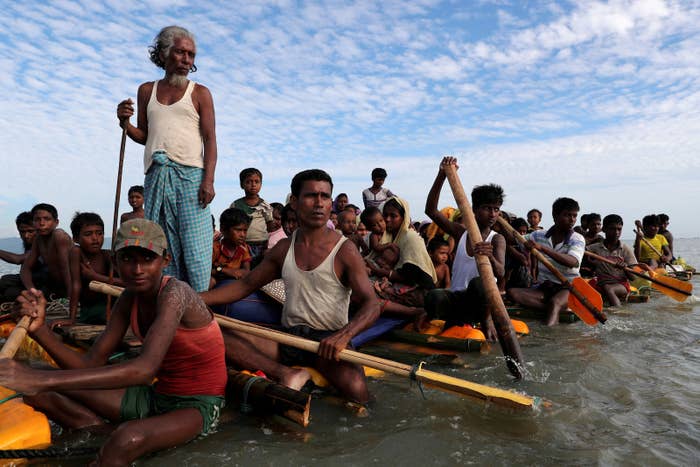 A new book published by the army in Myanmar uses doctored historical photos to misrepresent the Rohingya crisis, Reuters has reported, in what appears to be an attempt to rewrite history.

In one example, a supposedly archival photo presented as showing Rohingya Muslims entering Myanmar was actually a Pulitzer Prize–winning picture from the Rwandan genocide.
The Rohingya have been described by Amnesty International as one of the world's most persecuted minorities. Last year, months of state-led violence displaced 700,000 Rohingya Muslims, in what the United Nations has described as a genocide.
The 117-page book was released by the army's department of public relations and psychological warfare earlier this summer, and includes what it says are archive photos of Rohingya Muslims in the western state of Rakhine, which last year witnessed mass killings, rape, and arson.
However, using reverse image searches, Reuters found that at least three of the eight "historical" photos are not what they are claimed to be.
A photo is presented in the book, Myanmar Politics and the Tatmadaw: Part I — using the official name of the army in the country — as showing Buddhists murdered by Rohingya, but Reuters found that it was actually taken in Bangladesh in 1971, showing Bangladeshis killed by Pakistani troops.
Another photo is described in the book as showing Rohingya entering Myanmar from Bangladesh, when in fact it shows them leaving. The original photo has been doctored to appear older, and the direction of the boat has been reversed.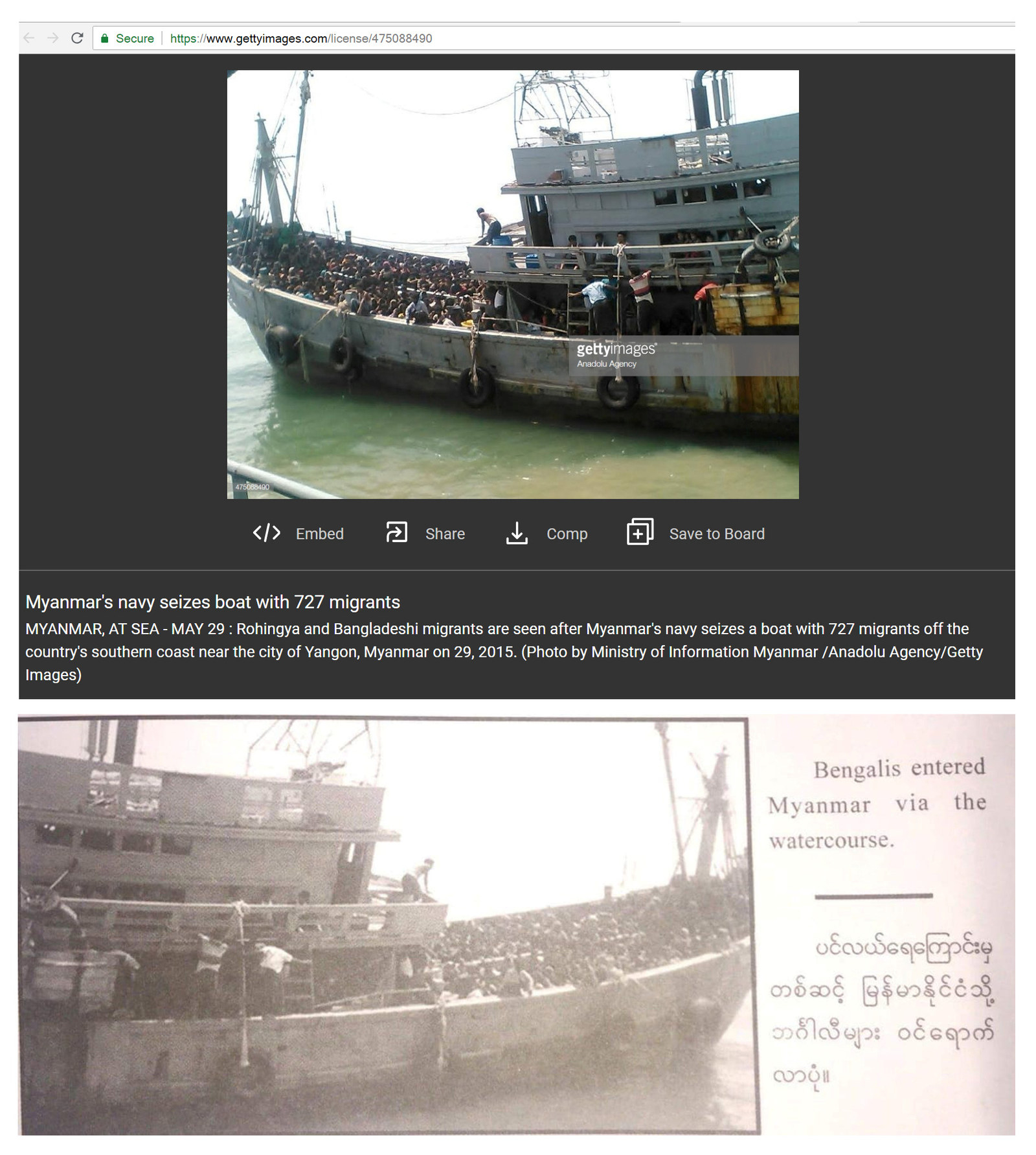 And according to the book, one photo shows Rohingya entering Myanmar at the end of the British colonial period, which ended in 1948. But in fact, it is a distorted version of the Pulitzer Prize–winning image originally taken by Martha Rial for the Pittsburgh Post-Gazette in 1996 of refugees fleeing the Rwandan genocide.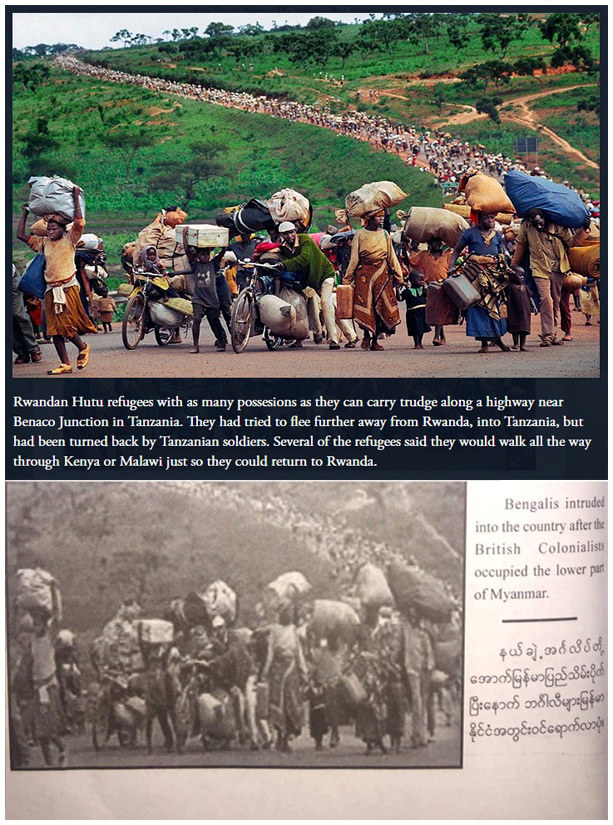 Reuters reported that most of the information in the book, on sale in bookshops in the country's largest city of Yangon, is cited to True News, the military's information unit, which has mostly been spreading the army's account of the crisis on Facebook.
An analysis by BuzzFeed News published this week found that hundreds of Facebook posts made by lawmakers in Rakhine state contained hate speech as defined by Facebook's own public community standards.
However, even as the Rohingya crisis worsened in 2017, Facebook took no action — in fact some posts were only finally removed when BuzzFeed News sent links to a company spokesperson.
This week UN investigators published a damning report calling for senior figures in the military in Myanmar to be prosecuted for genocide.

The report also heavily criticized Facebook for its role in the violence, describing it as a "useful instrument for those seeking to spread hate."
Facebook responded by banning 20 organizations and individuals in Myanmar, including the head of the armed forces.