Pope Francis Has Attributed A Second Miracle To Mother Teresa
Recognition of Mother Teresa's "miraculous" — and posthumous — healing in 2008 of a Brazilian man with brain tumours clears the way for the late nun to be made a saint next year.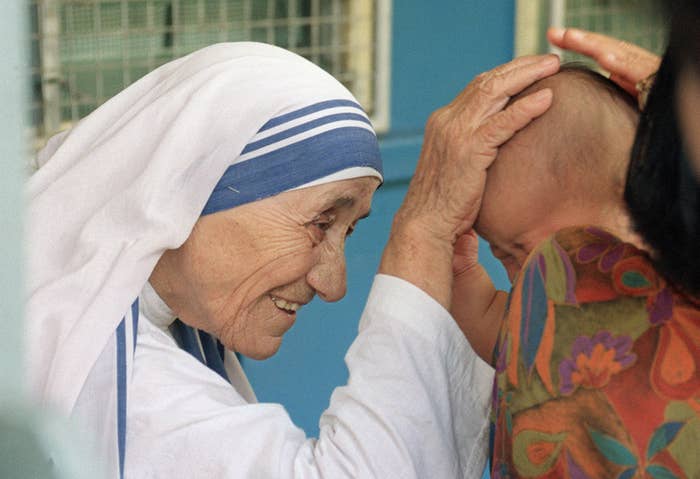 Pope Francis has announced that Mother Teresa performed a second posthumous miracle in 2008, more than a decade after her death, increasing her chances of being canonized in Rome next year.
The healing of an unnamed Brazilian man in 2008 who was stricken with multiple brain tumors has been recognized by the pope as a miraculous intervention by the late nun. Mother Teresa, born to Albanian parents in what is now Macedonia but mainly known for her work with the poor in Kolkata, died in 1997 at the age of 87.
The Vatican said in a statement: "The Holy Father has authorized the Congregation for the Causes of Saints to proclaim the decrees concerning the miracle attributed to the intercession of blessed Mother Teresa."
In 2002 the healing of Monika Besra, a Bengali tribal woman suffering from an abdominal tumor, was recognized as Mother Teresa's first miracle by Pope John Paul II. A year later she was beatified before 300,000 pilgrims in what is a step before sainthood.
Pope Francis has already declared next year the Extraordinary Jubilee of Mercy, a jubilee being a year for the forgiveness of sins that usually involves a pilgrimage to Rome.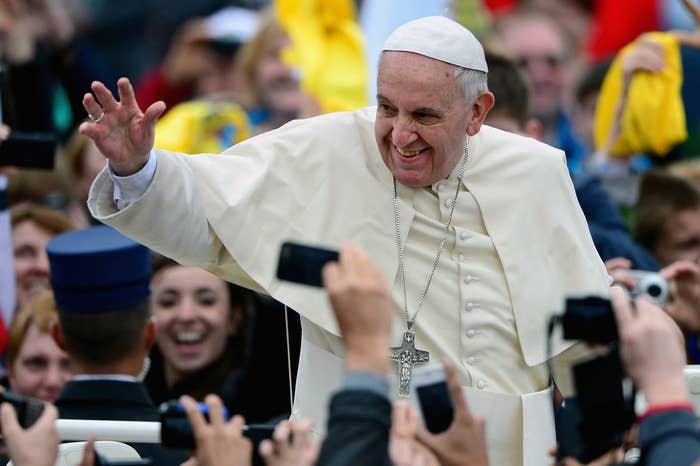 Sept. 4, 2016, has already been marked as a day dedicated to Mother Teresa and it is likely she will be canonized then.
Known as the "Saint of the Gutters," Mother Teresa spent years working with poor people in Kolkata, India, and was awarded the Nobel Peace Prize for her work in 1979.
But she has also been criticized for being a hardline Catholic who staunchly opposed abortion and contraception, for accepting a humanitarian award from Haitian dictator Jean-Claude Duvalier, and for allegedly baptizing dying people regardless of their faith.