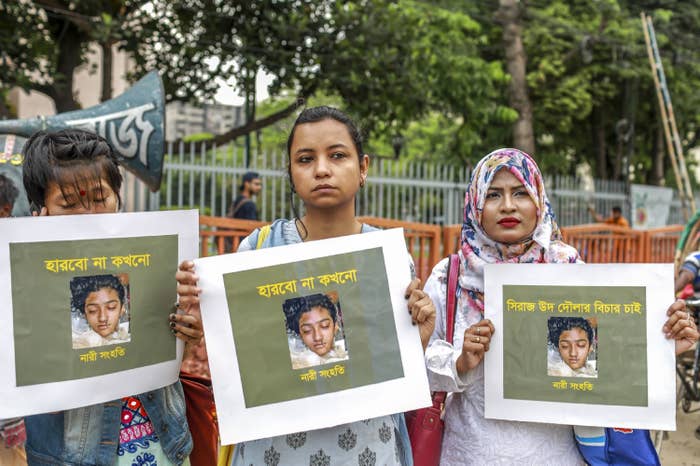 A court in Bangladesh has sentenced 16 people to death for the murder of a teenager who was set on fire after reporting sexual harassment.

Nusrat Jahan Rafi, 19, died in April after she was set on fire for refusing to withdraw her complaint against the principal at her madrasa, or Islamic school.

Her murder caused outrage in Bangladesh and prompted huge protests demanding justice.
The 16 people sentenced Thursday included the madrasa's principal Siraj Ud Doula, two other teachers, some of Rafi's classmates, and local political leaders from Bangladesh's ruling Awami League party. Defense lawyers said they would appeal.
A fast-tracked hearing took just 62 days to reach verdicts in the case. Lead prosecutor Hafez Ahmed told reporters that the verdicts show "that nobody will get away with murder in Bangladesh. We have the rule of law."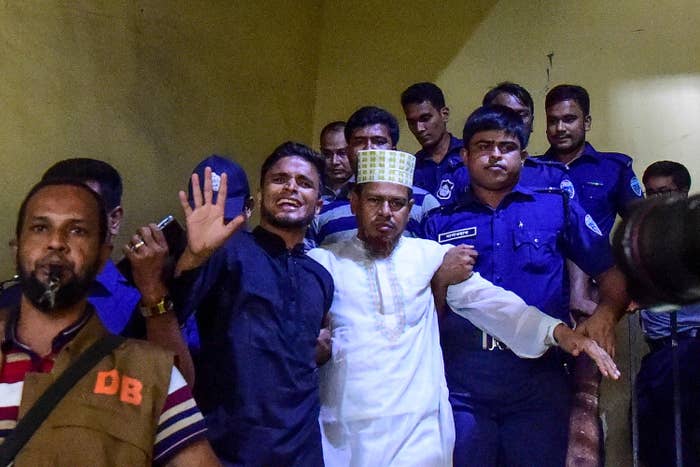 Rafi filed a complaint against Doula with police in March, saying he had touched her inappropriately in his office.

Eleven days later, on April 6, she was lured to the roof of the madrasa in Feni, a small town south of the capital Dhaka, where she was confronted by people dressed in burqas who tried to pressure her into withdrawing her complaint.
When Rafi refused she was doused in kerosene and set on fire. Prosecutors said the teenager's attackers wanted to pass the murder off as a suicide, but Rafi managed to escape and sought help.
In a video statement filmed in an ambulance, Rafi, who had sustained burns to 80% of her body, identified some of her attackers.
"The teacher touched me. I will fight this crime till my last breath," she said.

She died five days later.