Steve King is a Republican Congressman from Iowa, a staunch opponent of illegal immigration, and a big fan of Donald Trump's proposed border wall with Mexico.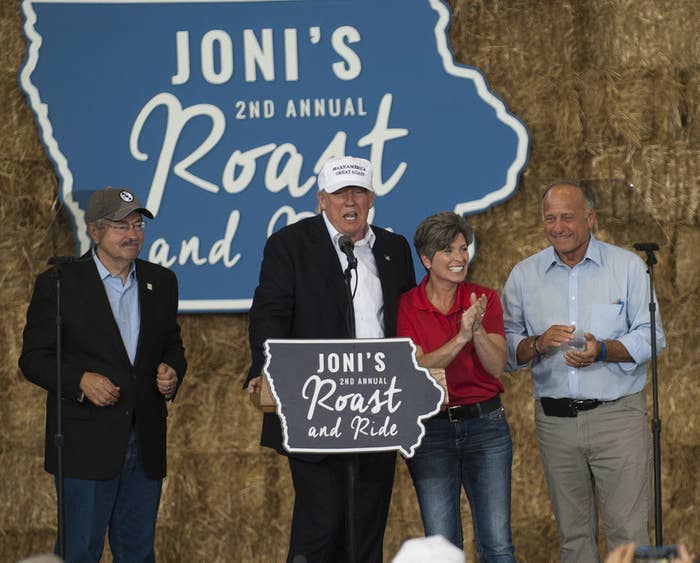 And after Trump's pick for Secretary of Homeland Security, General John Kelly, had his confirmation hearing this week, King tweeted a picture of him and the general in his office... with a model of the wall.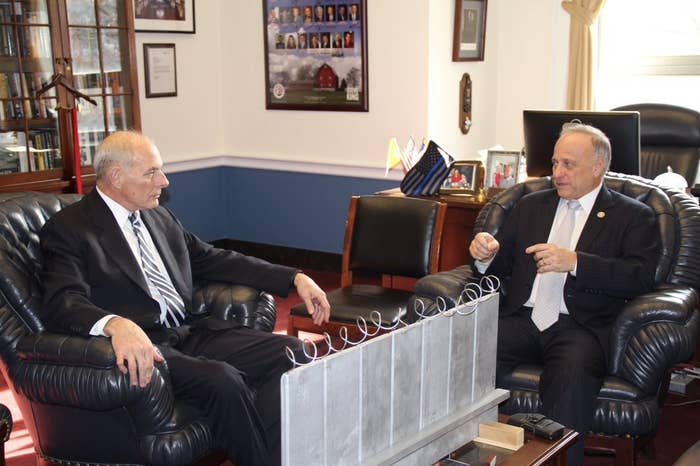 People couldn't believe that a Congressman owned such a model.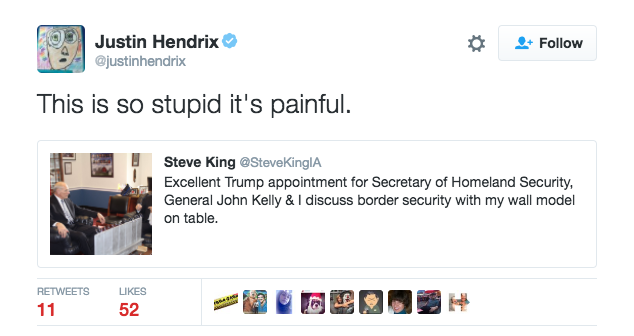 This is after all an elected representative holding talks with a retired general expected to join the President's cabinet.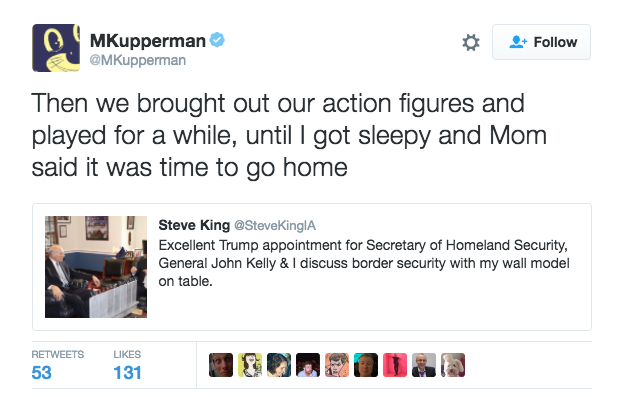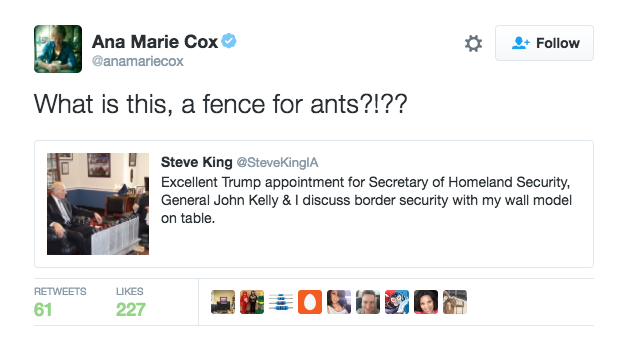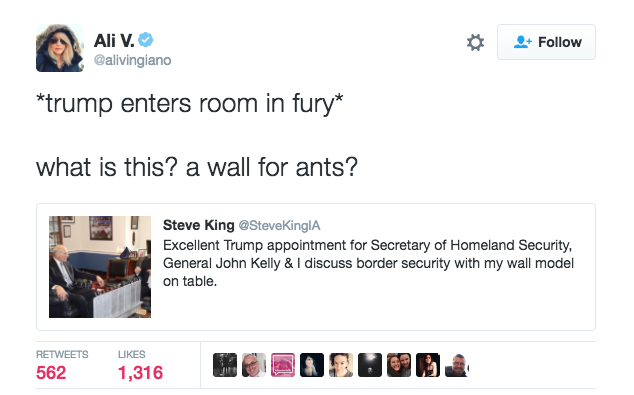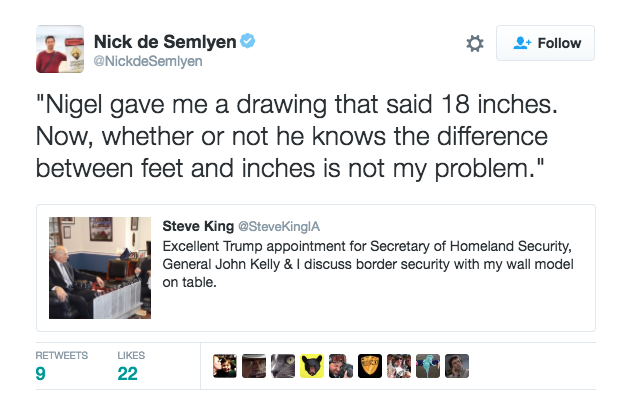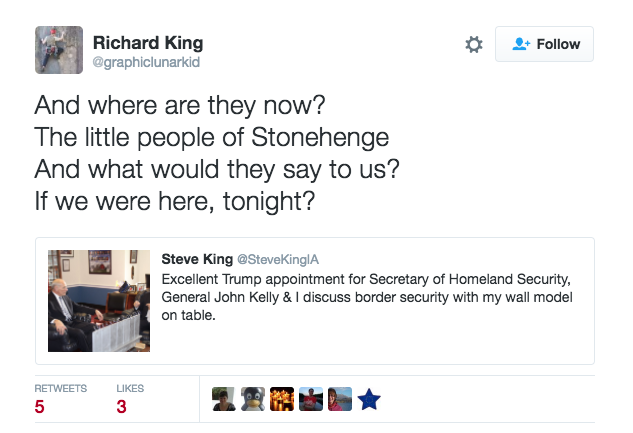 Some people didn't find it that funny at all.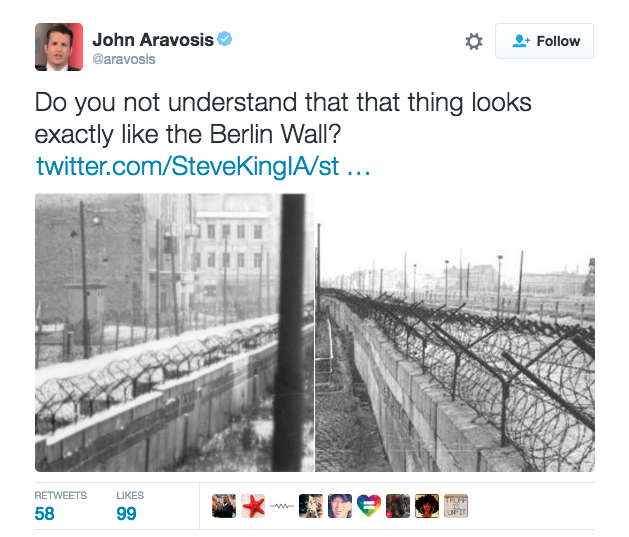 President-elect Trump repeatedly vowed on the campaign trail that Mexico would pay for the border wall, but this month he said he would ask Congress to pay for it first, before Mexico reimbursed America.
Mexico remains adamant it will not pay for the wall, however, so King's model might be the best option so far.