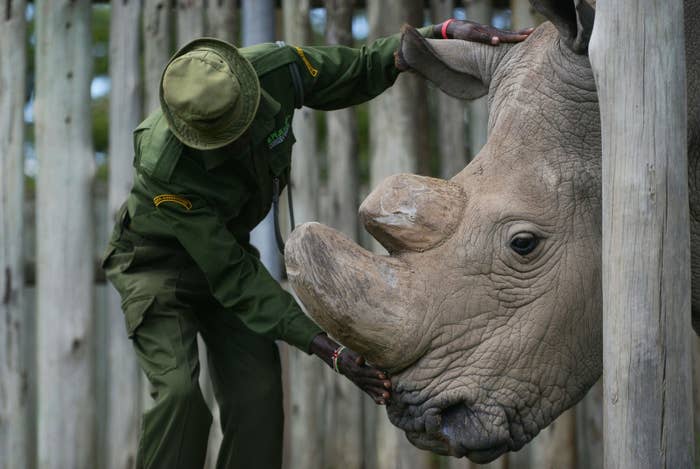 The last male northern white rhino in the world has died, it has been announced.

The death of Sudan at the venerable age of 45 leaves his daughter and granddaughter as the only remaining northern white rhinos alive today.
The Ol Pejeta Conservancy in Kenya said Sudan was euthanized March 19 after suffering from age-related degenerative illnesses.
The only hope of saving the subspecies from extinction now rests in developing new IVF techniques.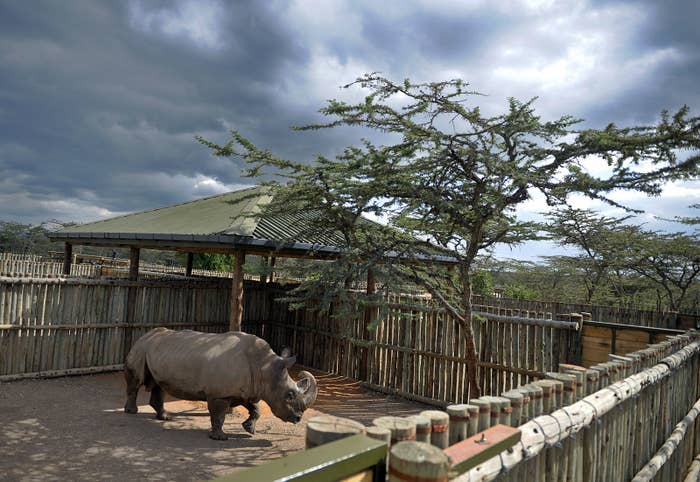 Ol Pejeta said that during his final years, Sudan "came back to Africa and stole the heart of many with his dignity and strength."

"We on Ol Pejeta are all saddened by Sudan's death. He was a great ambassador for his species and will be remembered for the work he did to raise awareness globally of the plight facing not only rhinos, but also the many thousands of other species facing extinction as a result of unsustainable human activity," said Ol Pejeta CEO Richard Vigne.
"One day, his demise will hopefully be seen as a seminal moment for conservationists worldwide."

The WWF called Sudan's death "heartbreaking".
Sudan was born in the wild but in the 1970s was moved to a zoo, escaping the near-extinction of his kind in the wild due to a poaching crisis fueled by demand for traditional Chinese medicine in Asia and dagger handles in Yemen.

This poaching wiped out the population of northern white rhinos in Uganda, the Central African Republic, Sudan, and Chad.
The final remaining northern white rhinos in the world, a group of around 30, existed in the Garamba Park in the Democratic Republic of the Congo, but they died during armed conflict in the country in the 1990s and early 2000s. By 2008 the species was considered extinct in the wild.

The following year, the last four fertile northern white rhinos in the world — two males and two females — were moved from the Dvůr Králové Zoo in the Czech Republic to Ol Pejeta at the foot of Mount Kenya, where they were placed under 24-hour armed surveillance.
Suni, the only other northern white male, died in 2014 and there have been no successful pregnancies since the group moved. Time is now running out to stop the northern white rhino from going fully extinct.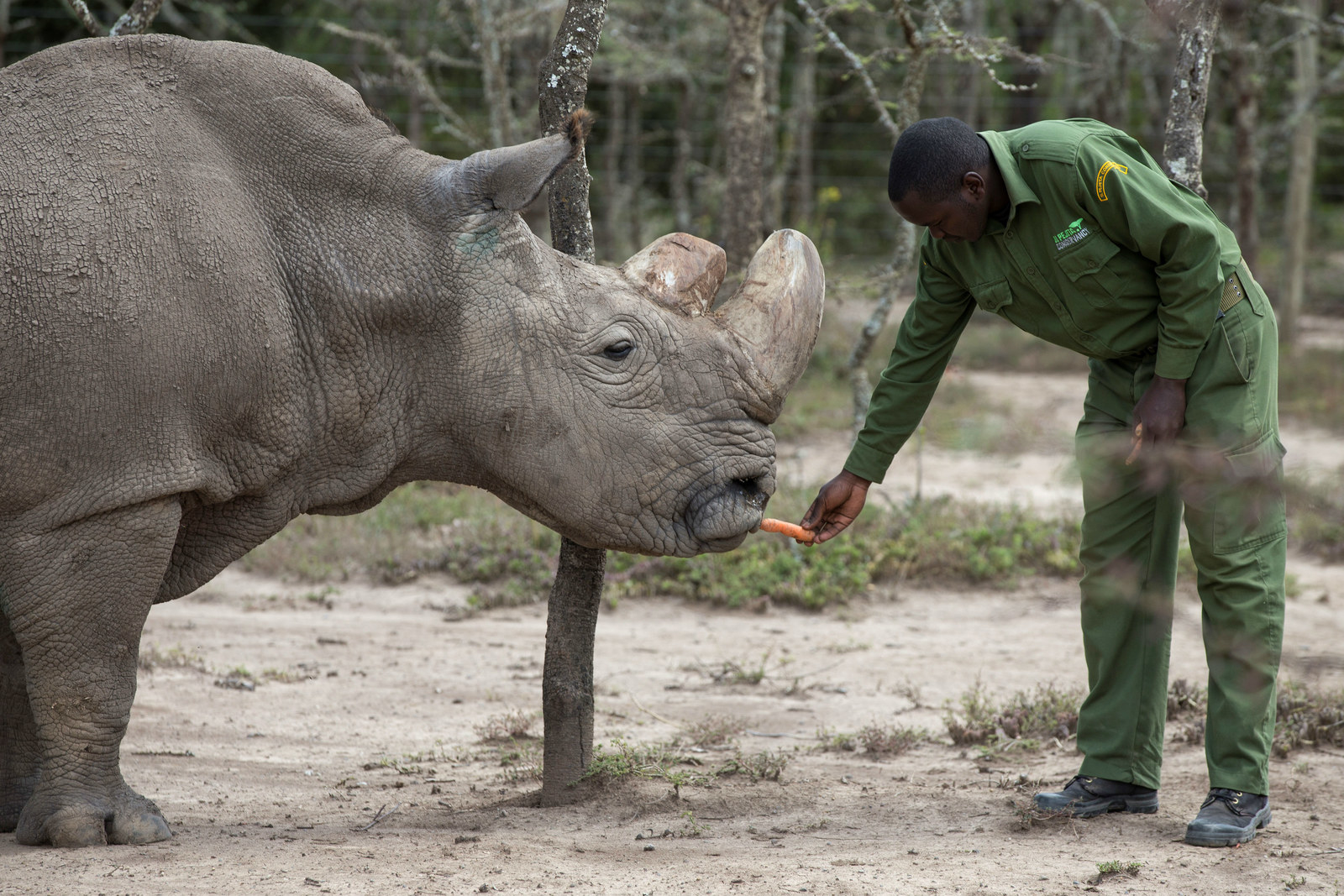 Ol Pejeta, which previously used a Tinder profile for Sudan to raise money for research, said it was now seeking to raise funds to conduct the first-ever procedure to remove egg cells from the two remaining females — Sudan's daughter Najin, and her daughter Fatu — and fertilize them with stored semen previously collected from northern white males, before inserting them into female southern white rhinos acting as surrogates.

BuzzFeed News spoke to Sudan's personal ranger, James Mwenda, last December, when it was long apparent that the rhino was not going to father any more offspring.
"I've adjusted my mind to the bitter truth that one day he will fall and he will be no more," he said. "But I can see the bigger picture. Sudan had a purpose."