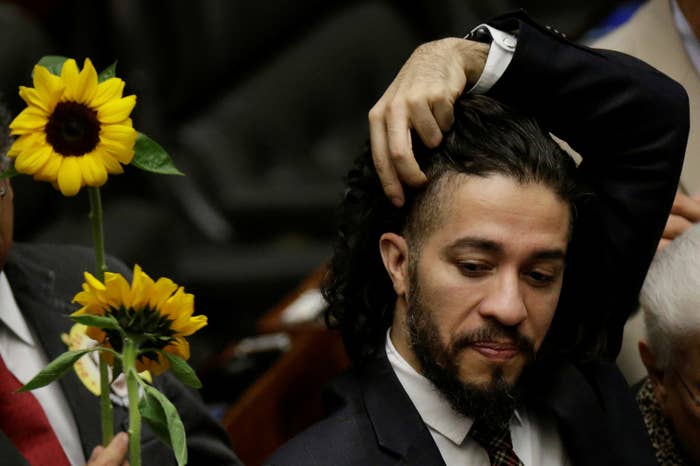 One of the first openly gay lawmakers in Brazil says he is quitting over threats of violence to him and his family.

Jean Wyllys, 44, told newspaper Folha de Sao Paulo he was traveling in Europe and currently had no plans to return to Brazil. He had served in Brazil's Chamber of Deputies since 2011 and was most recently re-elected last October, due to start a third term next month.
"Why would I want to live four years of my life in an armored car with bodyguards?" he said. "Four years of my life when I can't just go where I want to go?"

Wyllys, one of the most high-profile LGBT rights advocates in Brazil, blamed a climate of anti-LGBT sentiment and violence that began during the election campaign that saw Jair Bolsonaro become president.
Bolsonaro has a long history of sexist, anti-gay, racist, and borderline fascist rhetoric. While they were both lawmakers in the Chamber of Deputies, Bolsonaro and Wyllys repeatedly clashed over a range of issues, including LGBT rights and anti-gay prejudice.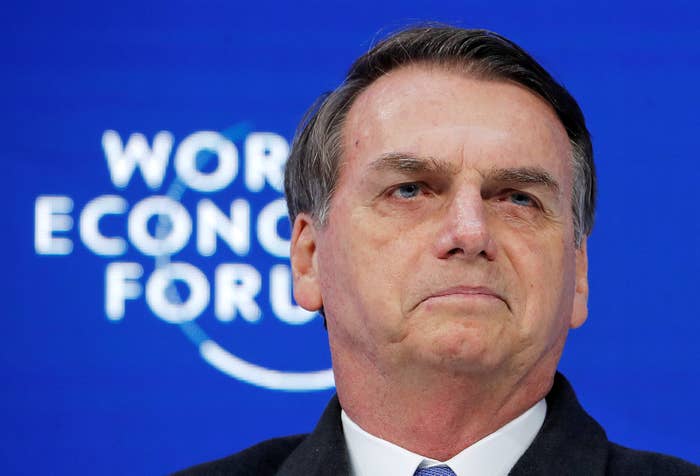 Shortly after Wyllys's announcement, Bolsonaro, who has been at the World Economic Forum in Davos, Switzerland, posted a thumbs-up emoji on Twitter, but he later said it had nothing to do with the interview.

Wyllys's left-wing Party for Socialism and Liberty (PSOL) has said his seat in congress will be taken by David Miranda, a member of the Rio de Janeiro city council. US journalist Glenn Greenwald is Miranda's husband.

Both Wyllys and Miranda were friends of Marielle Franco, a black, lesbian politician in Rio who was shot and killed last March along with her driver.
In a tweet after his interview was published, Wyllys said it was better to live to fight another day. "We did a lot for the common good," he wrote. "And we will do much more when the new time comes."