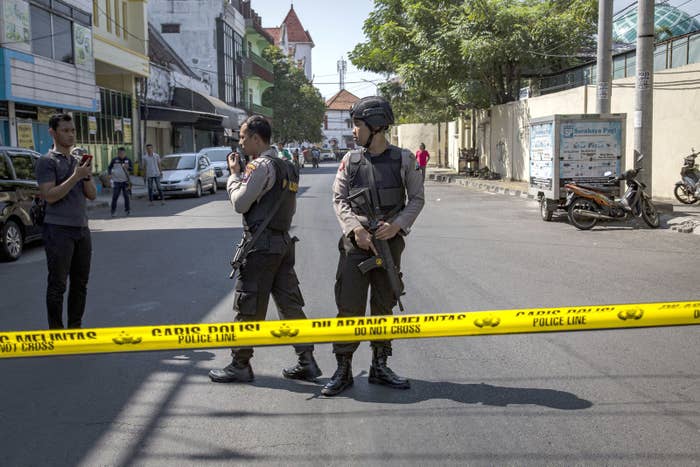 Indonesia has been shaken by another suspected Islamist suicide attack carried out by a single family — this time including an 8-year-old girl.

The family of five, on two motorbikes, detonated explosives outside a police station in Surabaya.
The girl, who had been sitting between her mother and father, survived the attack after being thrown clear by the blast, the country's senior police official Tito Karnavian said according to the Associated Press.
The four attackers died, while six civilians and four police officers were wounded.
Indonesia, the world's most populous Muslim-majority country, has experienced a spike in Islamist militancy in recent months.

The attack came just a day after another militant family carried out suicide attacks at three churches in the same city, Indonesia's second largest, in which 13 people died.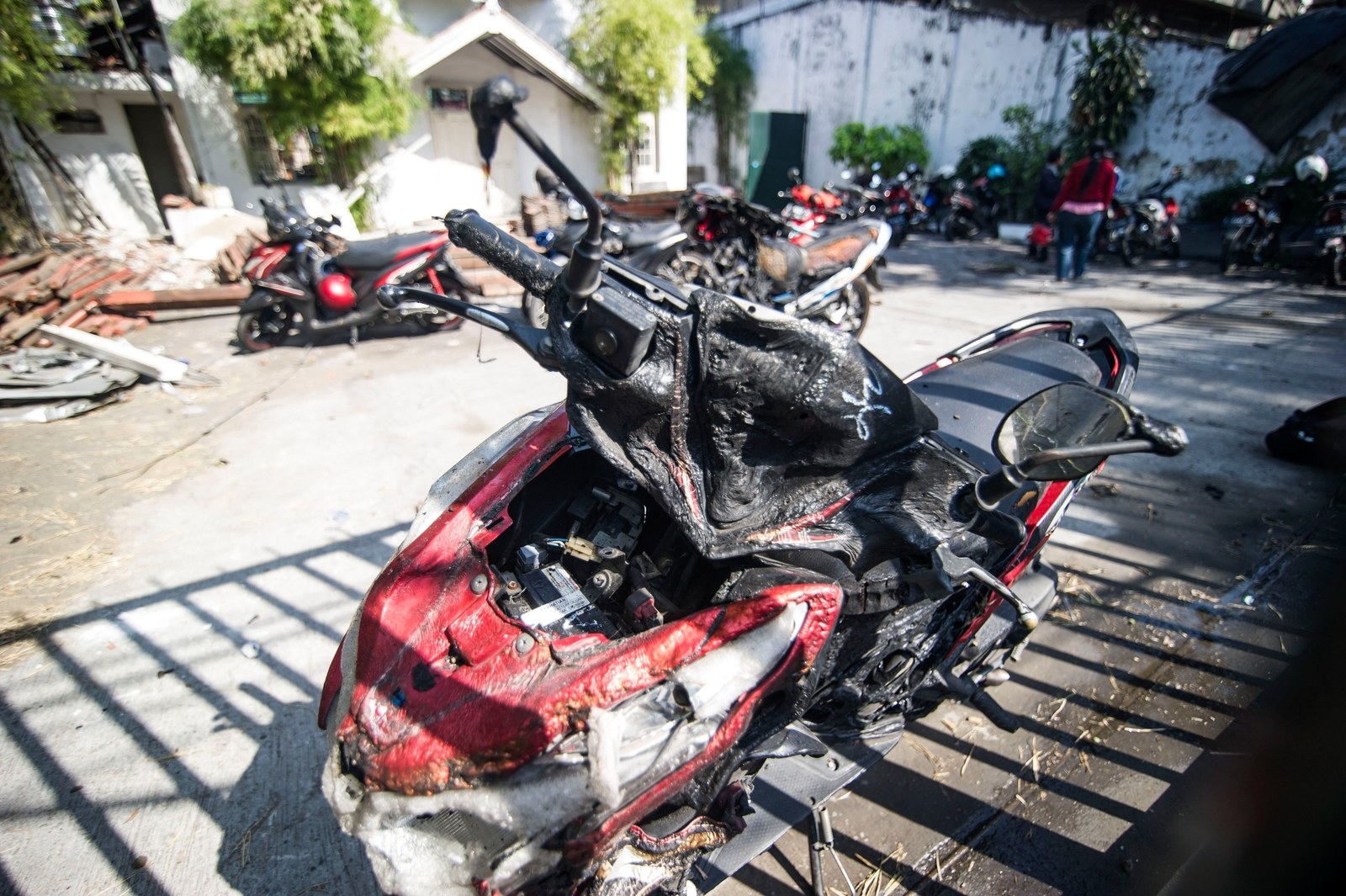 The mother in the family attacked one church with her daughters aged 9 and 12, while the father and two teenage sons attacked two other churches.

Indonesia's President Joko Widodo has described the attacks as "cowardly, undignified, and inhumane."
Through its Amaq News Agency, ISIS claimed responsibility for Sunday's church attacks.

Tito, the police chief, said he believes the family who attacked the churches are members of the Indonesian terror group Jamaah Ansharut Daulah, which supports ISIS.