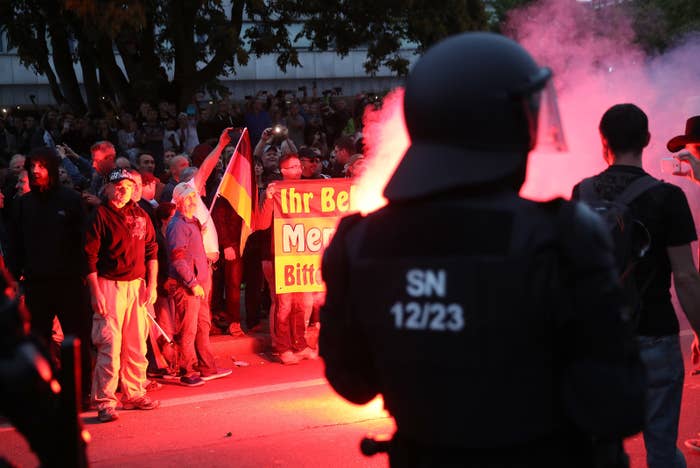 A German city has been hit by consecutive days of far-right violence, amid concern over links between police and racist groups.

Thousands of rioters have taken to the streets in the city of Chemnitz targeting foreigners, while far-right protesters also clashed with anti-fascist counterdemonstrators.
Ten people are under investigation for giving banned Nazi salutes and several people have been treated for injuries since Sunday in Chemnitz, which is part of former East Germany.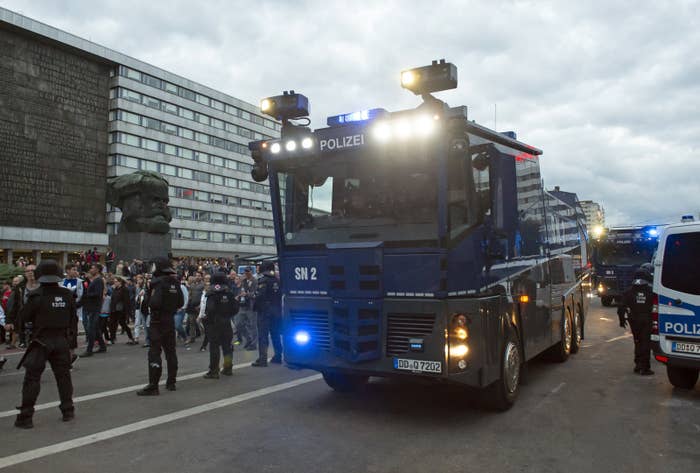 Meanwhile, an investigation is underway after the arrest warrant of an Iraqi man in custody was circulated on a far-right forum and WhatsApp groups linked to the anti-Muslim, racist street movement Pegida.

The apparent leak has sparked concerns of links between the far-right and police in Chemnitz, which has seen the local police force branded with the nickname "Pegizei" — a combination of Pegida and the German word for police, polizei.
Violence first broke out Sunday following the death of a 35-year-old carpenter, identified locally as Daniel H.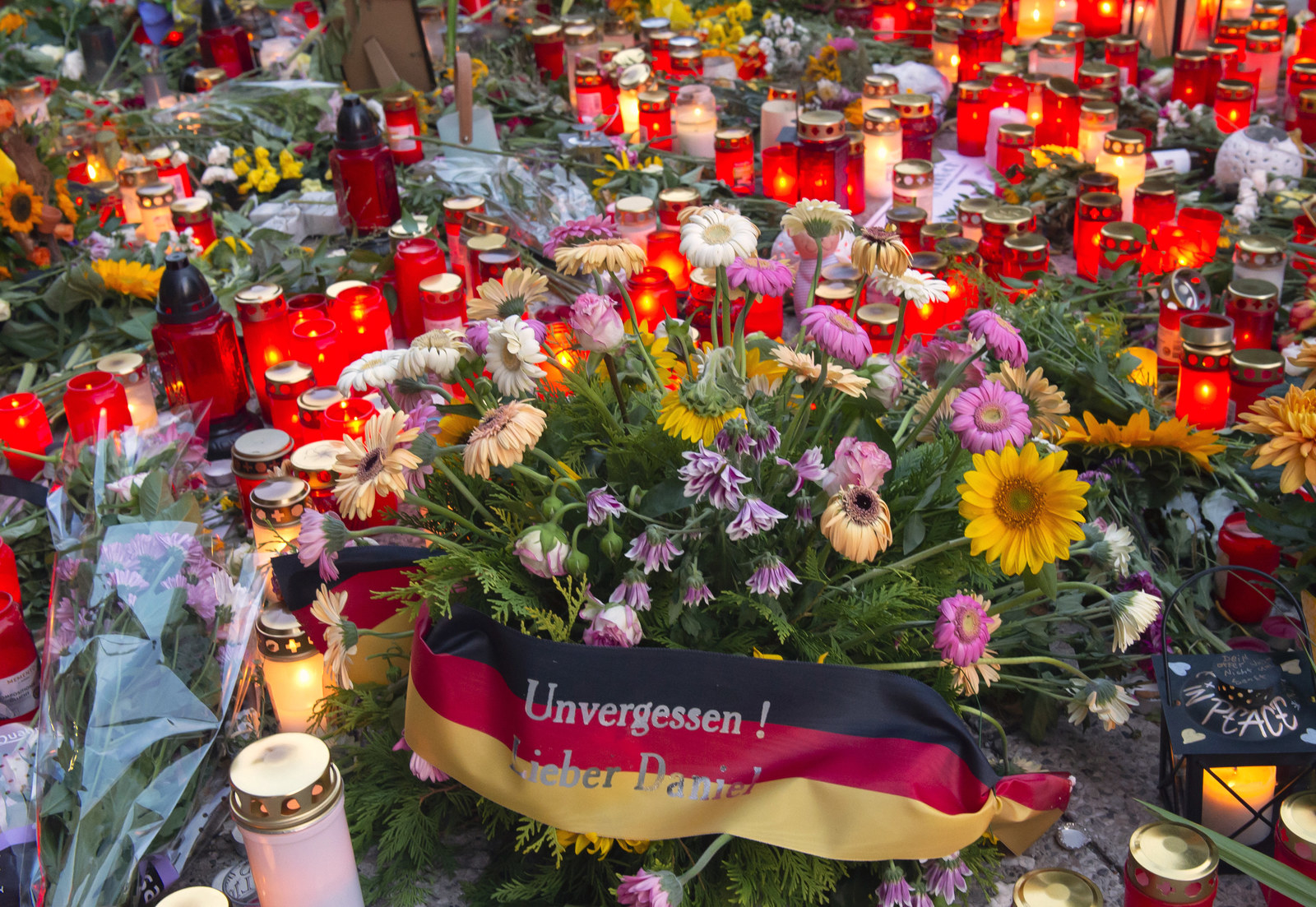 He died in hospital following a fight that involved up to four other men. Protests began when it emerged two men in custody over Daniel's death were Iraqi — the man whose arrest warrant was leaked — and Syrian.

Hundreds of far-right marchers chanting "Foreigners out" and "We are the people" took to the streets on Sunday, and then on Monday their numbers were inflated to 6,000 by far-right supporters and football hooligans from elsewhere in Germany. Around 1,000 anti-fascist protesters also gathered in Chemnitz.
Chemnitz lies in the state of Saxony, where the far-right Alternative for Germany party (AfD) enjoys large levels of support, while Pegida was also founded in the state capital, Dresden.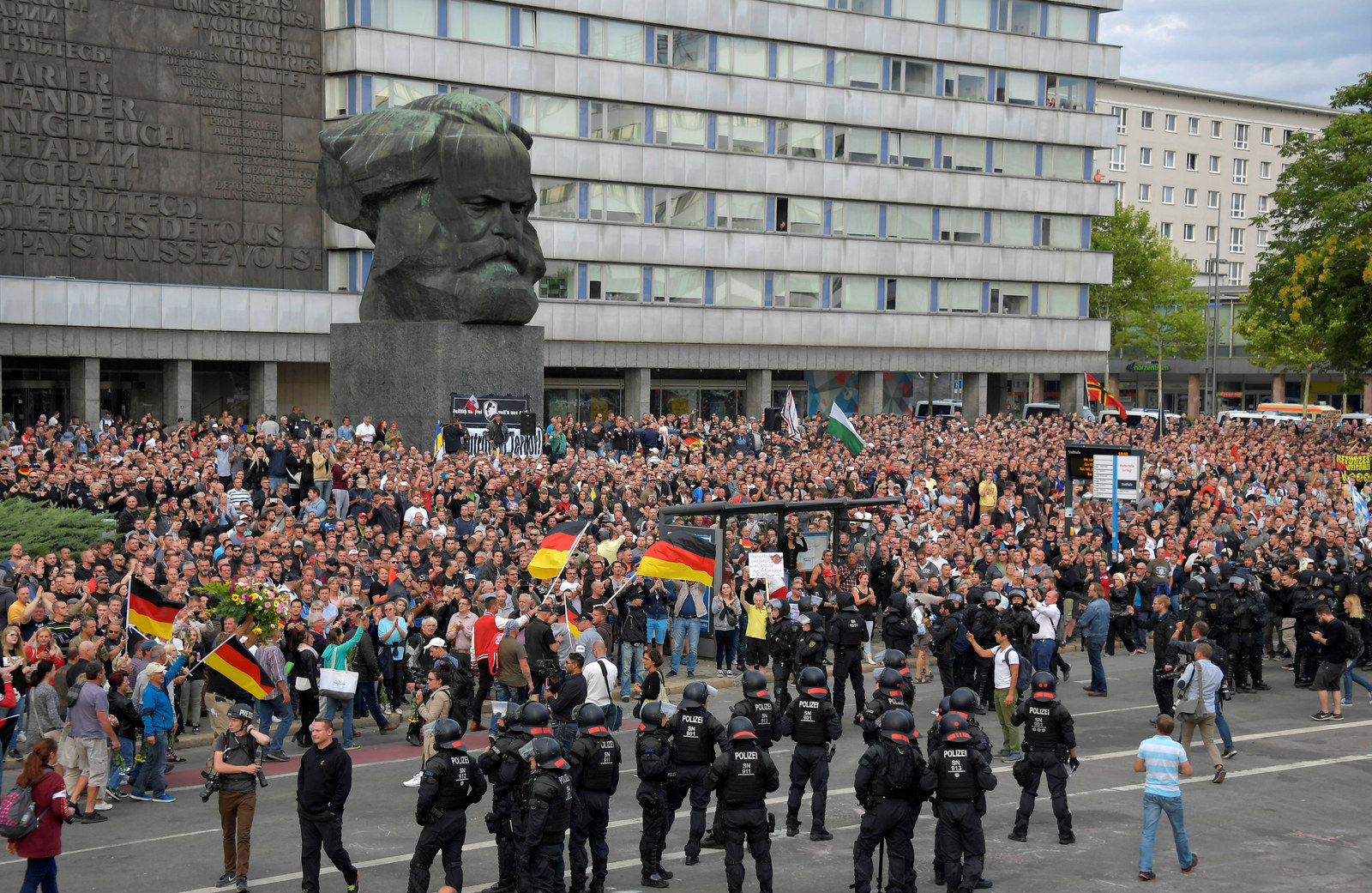 Speaking to reporters following the violence in Chemnitz, German Chancellor Angela Merkel expressed her condolences for Daniel H.'s family but said, "What we have seen is something which has no place in a constitutional democracy.

"We have video recordings of [people] hunting down others, of unruly assemblies, and hate in the streets, and that has nothing to do with our constitutional state."
Little is known about the man who died, or the circumstances of his death, but police have denied rumors being spread online that he was defending a woman from sexual assault.