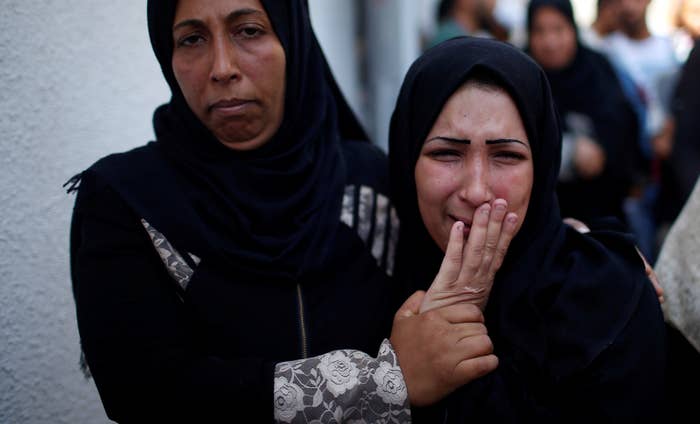 Funerals are taking place for Palestinians killed in protests in Gaza that coincided with the US opening its embassy in Israel in Jerusalem.

Monday was the deadliest day in Gaza since 2014, with 60 people including eight children dying after Israeli troops opened fire with live ammunition and used tear gas on the Gaza border.
The death toll rose on Tuesday after another child succumbed to their injuries. Meanwhile, 2,771 people were injured, according to Gaza's Health Ministry.
Also Tuesday, Palestinian health officials reported two additional deaths in protests, at locations in central Gaza, according to the Associated Press.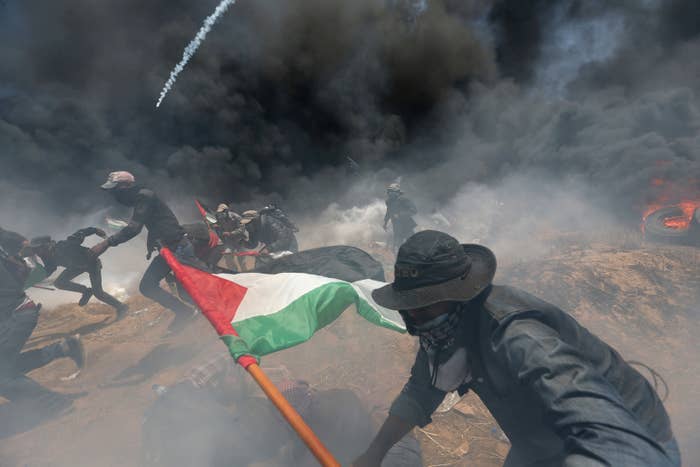 Palestinian President Mahmoud Abbas described Monday's events as a "massacre," but Israeli Prime Minister Benjamin Netanyahu said, "every country has an obligation to defend its borders."

As the protests took place, 60 miles away, the US was opening its embassy in Jerusalem, in a ceremony attended by President Donald Trump's daughter Ivanka and her husband Jared Kushner.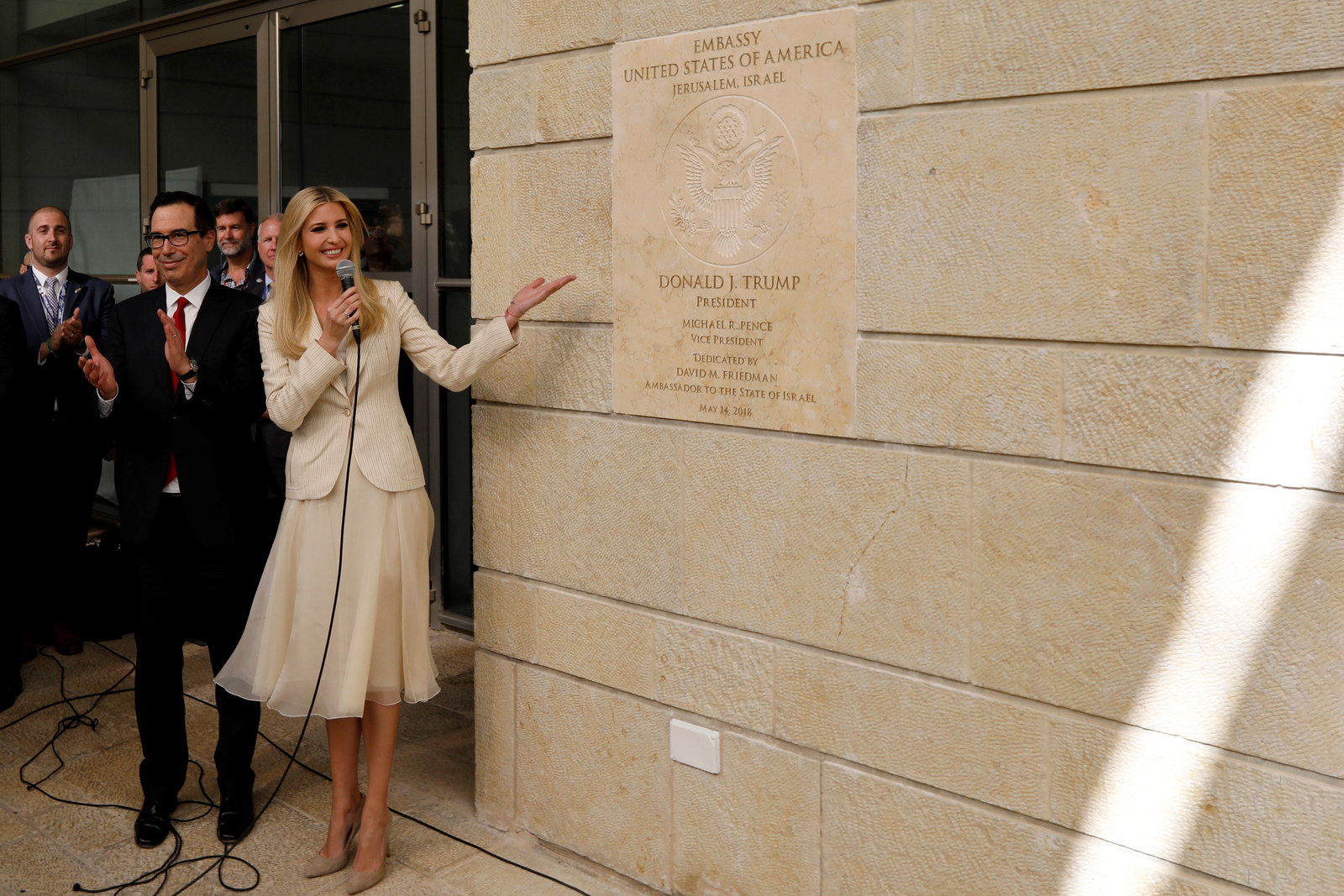 Trump addressed the ceremony via videolink and tweeted to say it was a "big day for Israel."

Fresh protests were expected Tuesday for Nakba Day, or Catastrophe Day, which commemorates the 700,000 Palestinians who were forced to leave their homes in the war that followed the state of Israel being created. A general strike that usually takes place across East Jerusalem and the West Bank was expected to be observed widely this year, to mark 70 years since Nakba, and small clashes have taken place in the West Bank.

Meanwhile in Bethlehem, a peaceful march of people waving Palestinian flags turned into larger clashes with Israeli soldiers.
Ahmed Abu Ali, a 28-year-old from Bethlehem, said he came to observe "the Nabka commemoration and the assault on our brothers in Gaza." He also came simply to have something to do that day. He has no job and little prospects for work, as there are few jobs in Bethlehem and he can't get a permit to work in Israel.
"We have no future," said Abu Ali. "There's no work, there's nothing. Just assaults. There's no known future. We want to live in peace..." But all the talk of a two-state solution has gone nowhere in his lifetime, he said. The embassy move was just the latest iteration of that.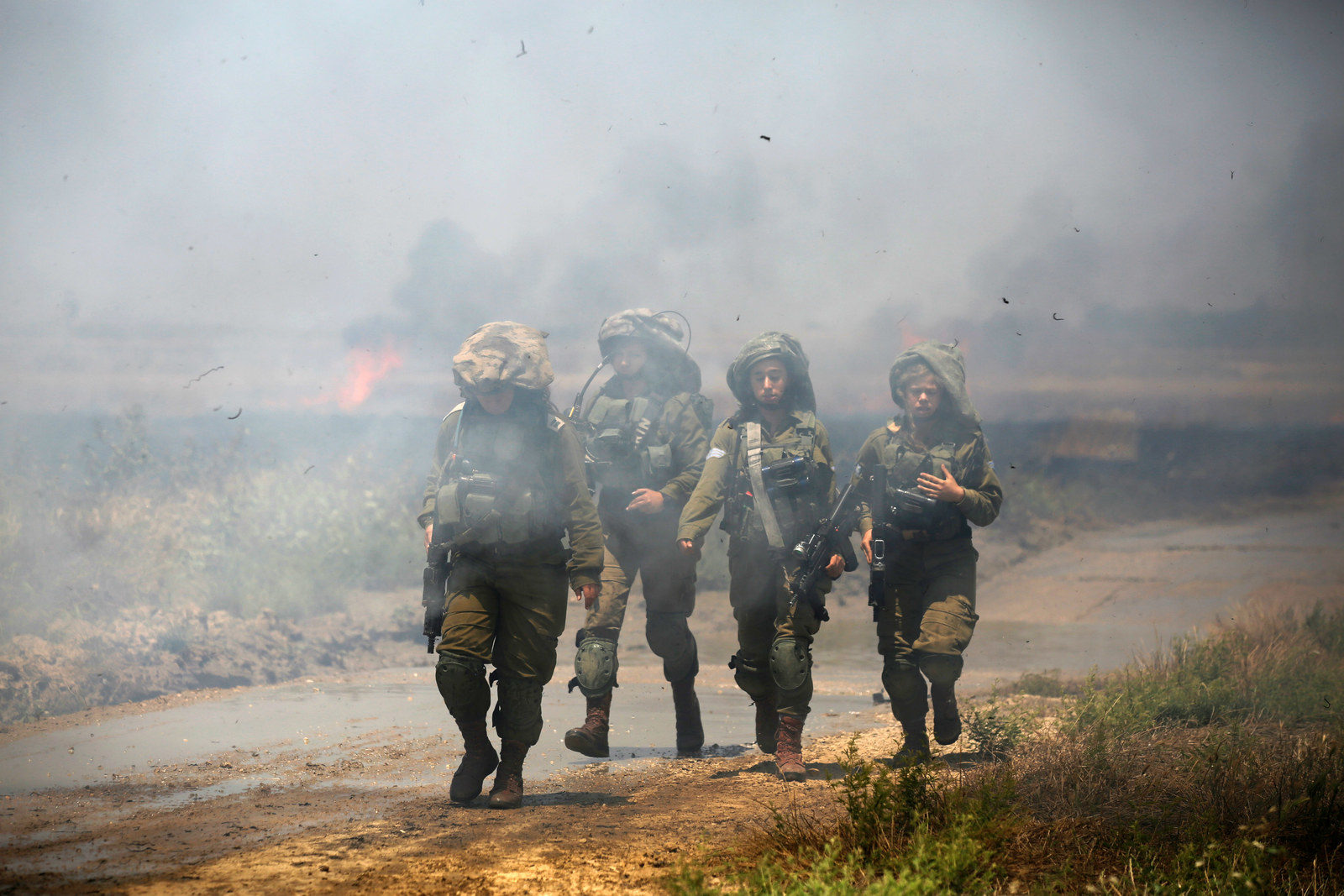 Monday's protests were the culmination of seven weeks of demonstrations by Palestinians, dubbed the "Great March of Return." They have been in part organized by Hamas, which is the ruling authority in Gaza and has called for Israel's destruction.
"The Hamas terrorist organization declares its intention to destroy Israel and sends thousands to breach the border fence in order to achieve this goal," Netanyahu said. "We will continue to act with determination to protect our sovereignty and our citizens."

Israel said up to 40,000 people gathered along the Gaza side of the border during this week's protest, and blamed Hamas for putting civilians in harm's way.

"The decision is in the hands of Hamas," Yaakov Amidror, a former national security adviser and now a senior fellow at the Jerusalem Institute for Strategic Studies, told BuzzFeed News, when asked whether violence would escalate again Tuesday.
Asked whether the Israeli troops had used excessive force, he said, "There is no way to identify who is who and this is why Hamas is using these civilians... to cover its terrorist actions and attempt to destroy the barrier that we are building."
Col. Eyal Rosen, a reserve commander in the Israel Defense Forces (IDF), said Hamas was weaponizing civilians against Israel.
"Hamas is desperately using the people, the population of Gaza, in order to do something against Israel," he said.
Rosen said that what he described as rioters tried to break into Israel through the border fence, and that the IDF responded by "using snipers, they use non-lethal ammunition, and they are trying in a very tight rules of engagement not to have casualties among the people. But sometimes, I mean, you don't have any other choice."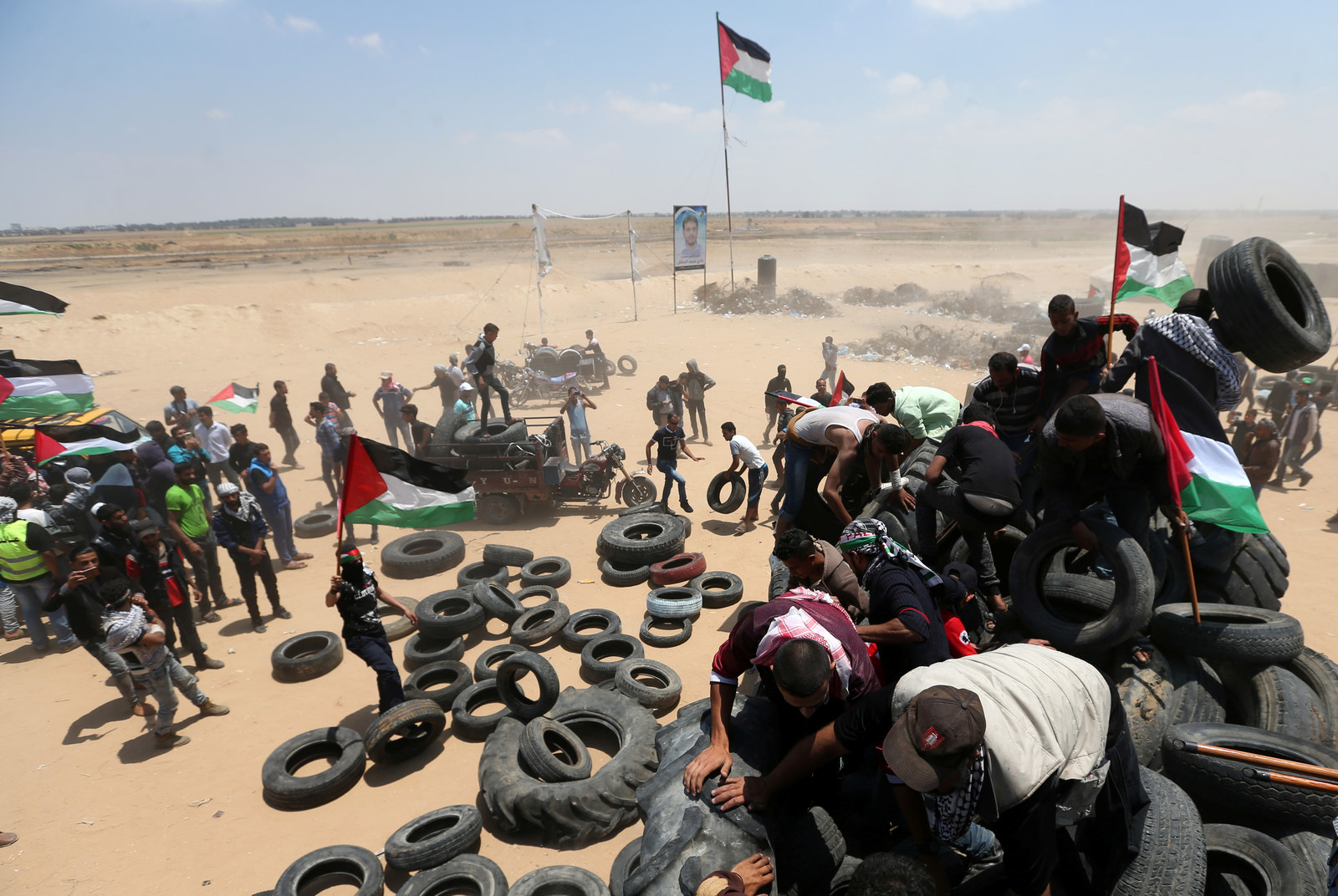 Israel's ambassador to the UK, Mark Regev, defended the army's actions in an interview with BBC Radio 4's Today programme.

He said Israel "didn't want to see this violence," had dropped leaflets urging people not to go to the border, and had put the same message out on social media, radio, and TV.
"We used live fire in only a very measured way, in a very surgical way, and only when there is no alternative," he said. "You had some 40,000 people yesterday involved in violent riots on our border. There were continuous attempts to storm the border and breach the border. We have to protect our people. If we allow the Hamas terrorists to enter Israel we will have dead Israelis. We must protect our border."
The IDF said it struck 13 "terror targets" belonging to Hamas in Gaza yesterday and that throughout the day "many rioters attempted to infiltrate Israel."
The IDF said that in Monday's demonstrations protesters used around 10 explosive devices and several firebombs, while "numerous" shots were fired.
Khalil al-Hayya, a Hamas political bureau member, said in a statement that "the shedding of our people's blood today stains the faces of those normalizing with the Israeli Occupation and bargaining on the Palestinian cause with shame."

Referring to the Jerusalem embassy move, he said, "The American administration bears all the consequences of the implementation of this unjust decision, and this terrible crime will not pass unaccountable."
Israel's actions were roundly condemned as being excessive, as the international community called for restraint.
Turkey responded Tuesday by expelling the Israeli ambassador over the deaths, while Turkish President Reccep Tayyip Erdogan blamed President Trump and Netanyahu directly.
"There are two people responsible: Mr. Trump and Netanyahu," he said in an interview with Bloomberg.
Erdogan and Netanyahu also traded blows on Twitter, with the Israeli Prime Minister labelling the Turkish leader as "among Hamas's biggest supporters."
Erdogan responded by saying Netanyahu was "the PM of an apartheid state" who "has the blood of the Palestinians on his hands."
UK Foreign Secretary Boris Johnson expressed concern over the violence, saying Britain was "extremely saddened by the loss of life that has taken place and we understand that some have been provoking that violence, but on the other hand there has got to be restraint in the use of live rounds."

The UK government has called for an independent investigation into the violence in Gaza.
Johnson added, "The UK position is that we don't agree with the US decision to move the embassy and we continue to believe that is playing the wrong card at the wrong time. But we remain absolutely committed to a two-state solution."
The Office of the United Nations High Commissioner for Human Rights said it condemned the violence in Gaza.

Médecins Sans Frontières, an aid agency treating the wounded in Gaza, said what had happened there was "unacceptable and inhuman."
"This bloodbath is the continuation of Israeli army's policy during the last seven weeks: shooting with live ammunition at demonstrators, on the assumption that anyone approaching the separation fence is a legitimate target. Most of the wounded will be condemned to suffer lifelong injuries," said Marie-Elisabeth Ingres, the MSF representative in Gaza.
And United Nations Secretary-General António Guterres said he was "profoundly alarmed and concerned" by the escalation of violence, and urged restraint on both sides.
While France and Germany similarly called for restraint on both sides, White House spokesperson Raj Shah said, "The responsibility for these tragic deaths rests squarely with Hamas."