Funerals Are Being Held For Palestinians Killed By Israeli Troops On The Bloodiest Day In Gaza In Years
At least 60 people were killed during protests on Monday as the US opened a new embassy in Jerusalem.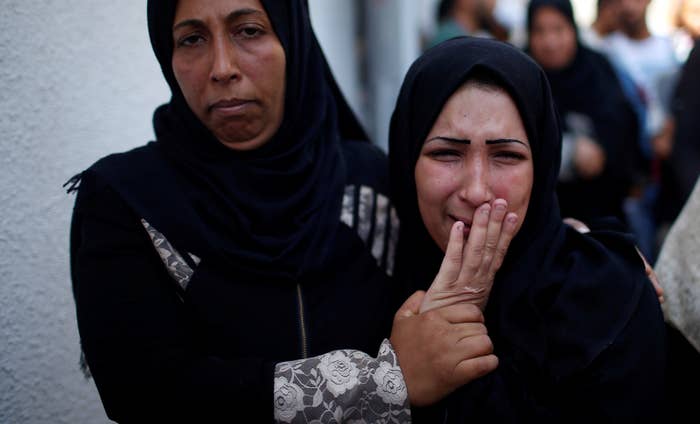 Funerals are taking place for Palestinians killed in protests in Gaza that coincided with the US opening its embassy in Israel in Jerusalem.

Monday was the deadliest day in Gaza since 2014, with 60 people including eight children dying after Israeli troops opened fire with live ammunition and used tear gas on the Gaza border.
The death toll rose on Tuesday after another child succumbed to their injuries. Meanwhile, 2,771 people were injured, according to Gaza's Health Ministry.
Also Tuesday, Palestinian health officials reported two additional deaths in protests, at locations in central Gaza, according to the Associated Press.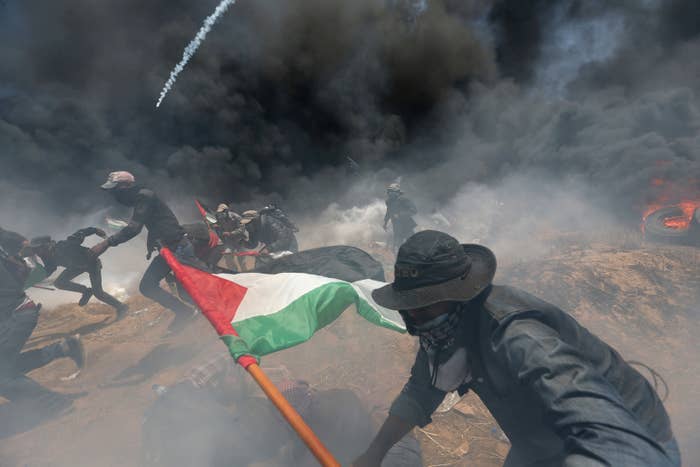 Palestinian President Mahmoud Abbas described Monday's events as a "massacre," but Israeli Prime Minister Benjamin Netanyahu said, "every country has an obligation to defend its borders."

As the protests took place, 60 miles away, the US was opening its embassy in Jerusalem, in a ceremony attended by President Donald Trump's daughter Ivanka and her husband Jared Kushner.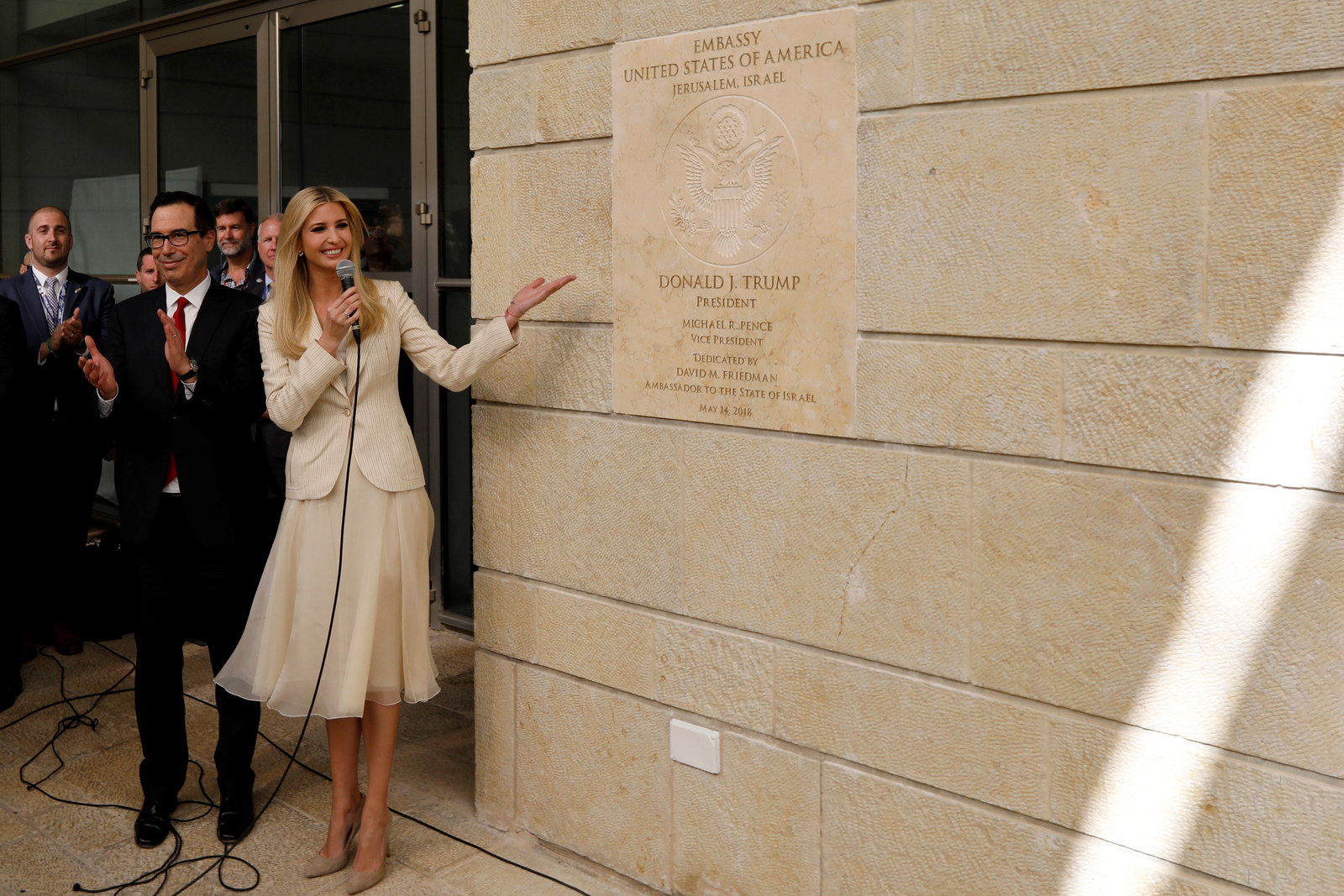 Trump addressed the ceremony via videolink and tweeted to say it was a "big day for Israel."