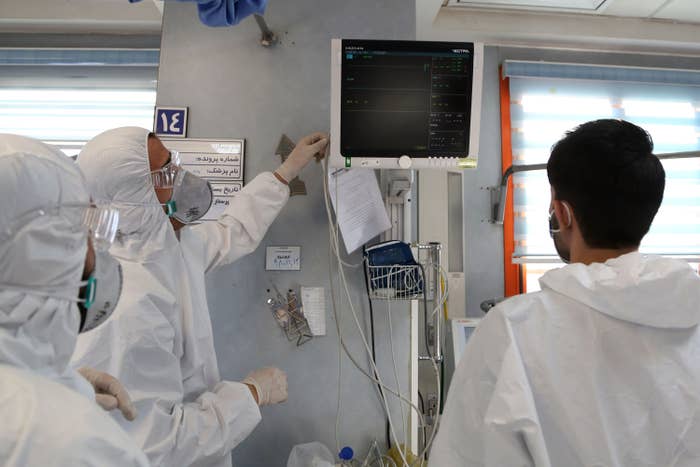 Twenty-three Iranian MPs have so far tested positive for the novel coronavirus, the country's deputy speaker said Tuesday.

Abdolreza Mesri told Iranian state television that the MPs had contracted the virus through contact with their constituents. Iran's parliament has 290 seats.
"These people have a close relationship with the people and they carry different viruses from different parts of the country, which may create a new virus, so we recommend the lawmakers to cut off their relationship with the public for now," Mesri reportedly told the Young Journalists Club program.

On Tuesday, Iranian health official Alireza Raisi said that there were now 2,336 cases of COVID-19, the disease caused by the coronavirus, in the country and that 77 people had died.
Peter Aldhous / BuzzFeed News
Total cases in China vs. other countries
More people have died in Iran from COVID-19 than in any other country apart from China, where the outbreak originated in late December. But Iran officially has only half the number of cases of South Korea, leading to suggestions that the true amount of people with the virus in Iran may be much higher.
Peter Aldhous / BuzzFeed News
Total deaths in China vs. other countries
Last week it was revealed that the head of Iran's anti-coronavirus task force had tested positive for the virus, shortly after downplaying the impact of the coronavirus in Iran.