At the grand opening of Europe's first M&M's World store in Leicester Square, London, July 2011.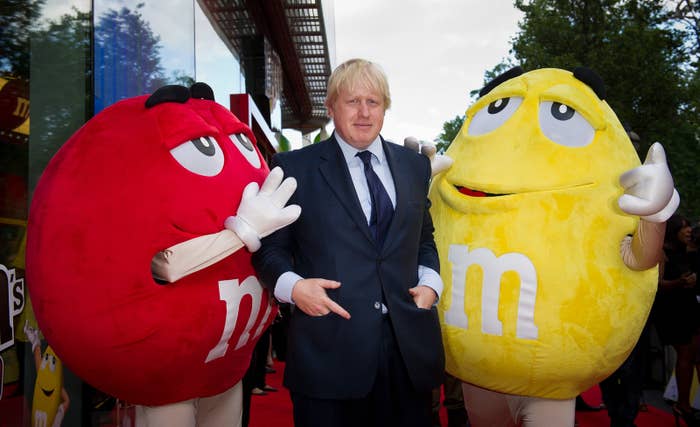 Posing with a rabbit-costumed protester at a demonstration against a third runway at Heathrow airport, April 2013.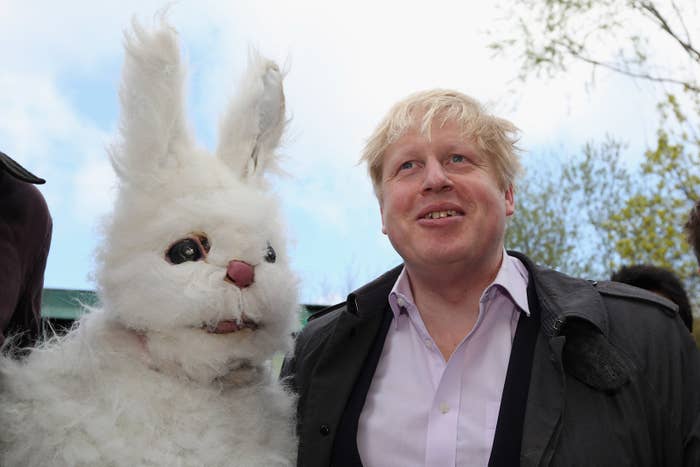 Playing in a charity tennis match, June 2013.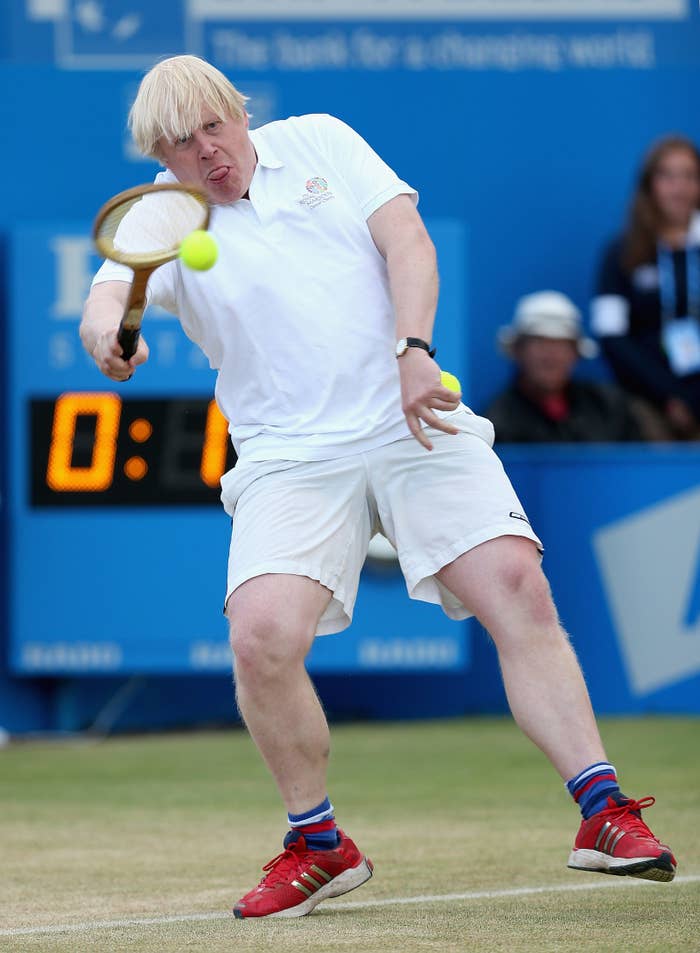 Attending a traditional Japanese tea ceremony in Tokyo, 2015.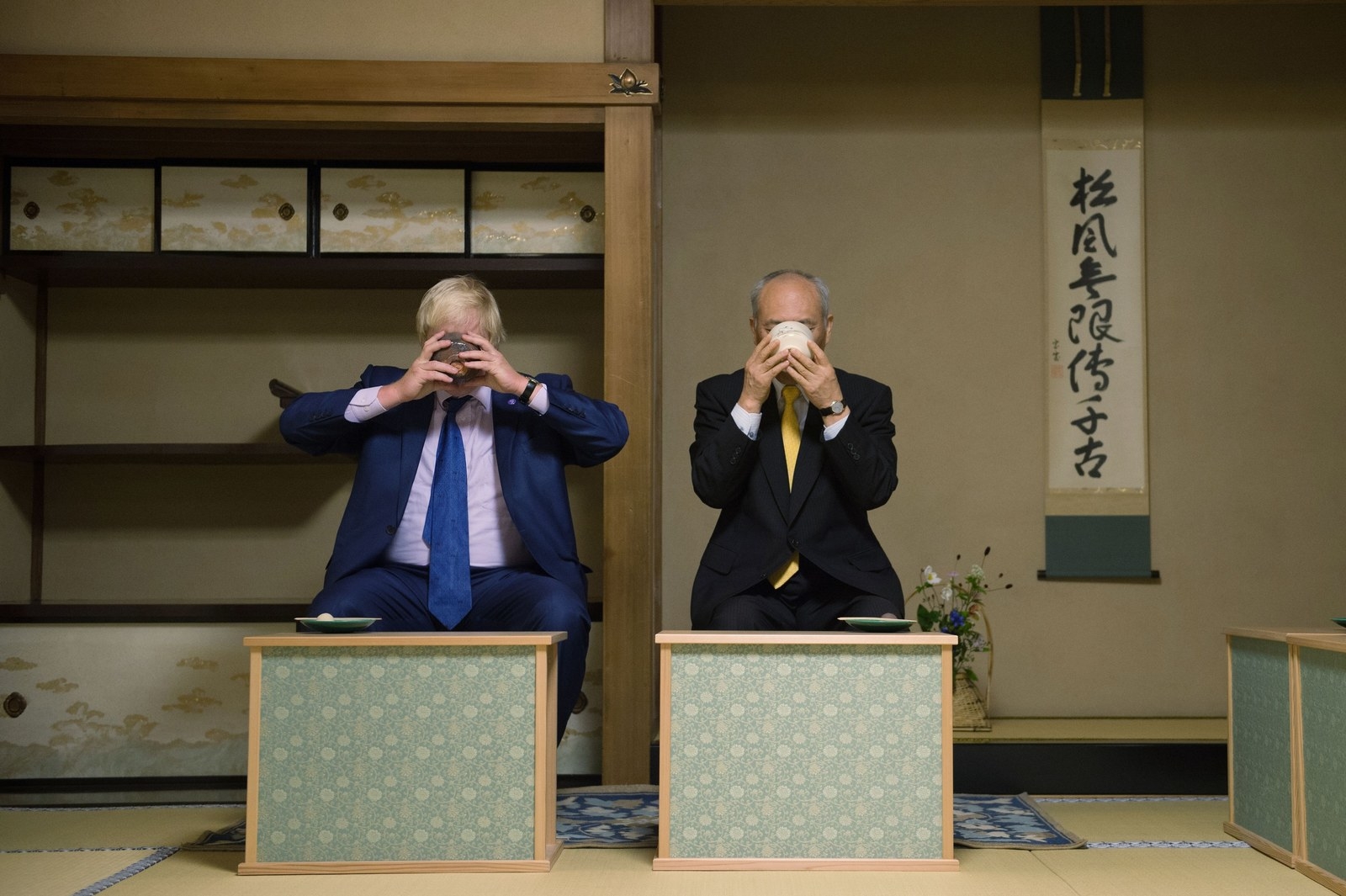 When he proudly held aloft an actual brick during his speech at the Conservative party's annual conference, September 2014.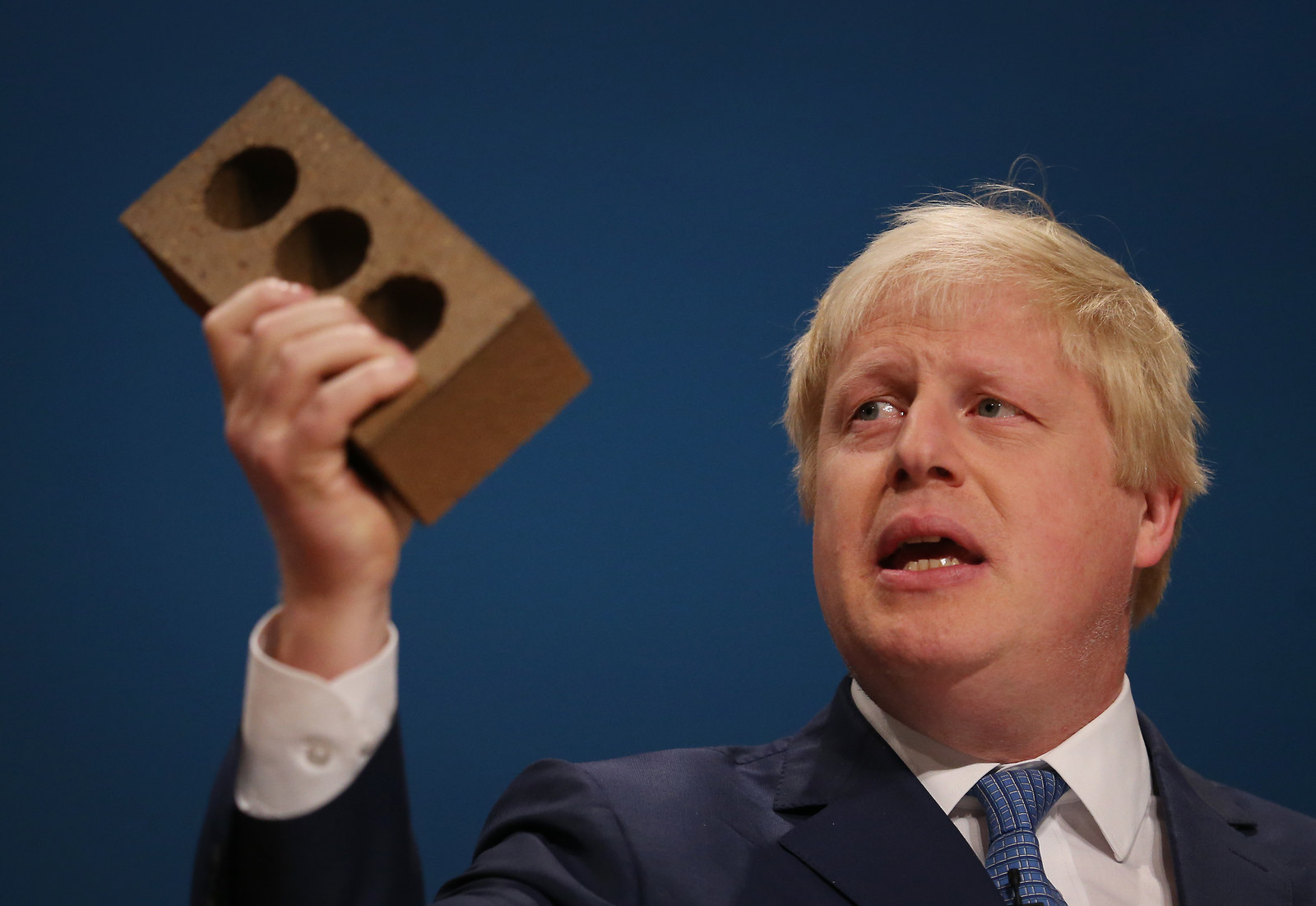 When he dismissively held aloft a kipper — a smoked fish — to illustrate a widely debunked point about the EU, earlier this month.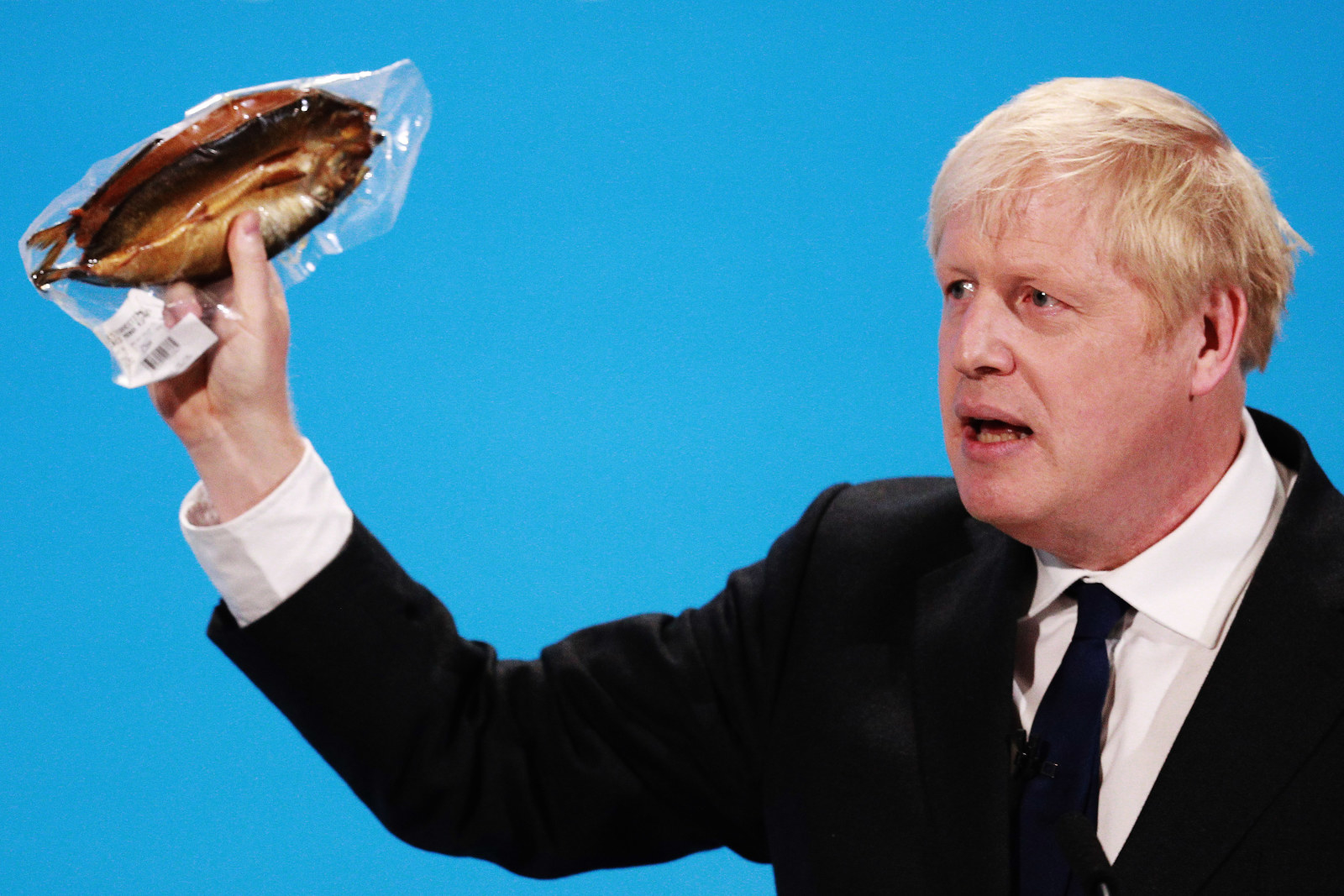 Skeptically holding a fish up during a visit to Jerusalem, 2015.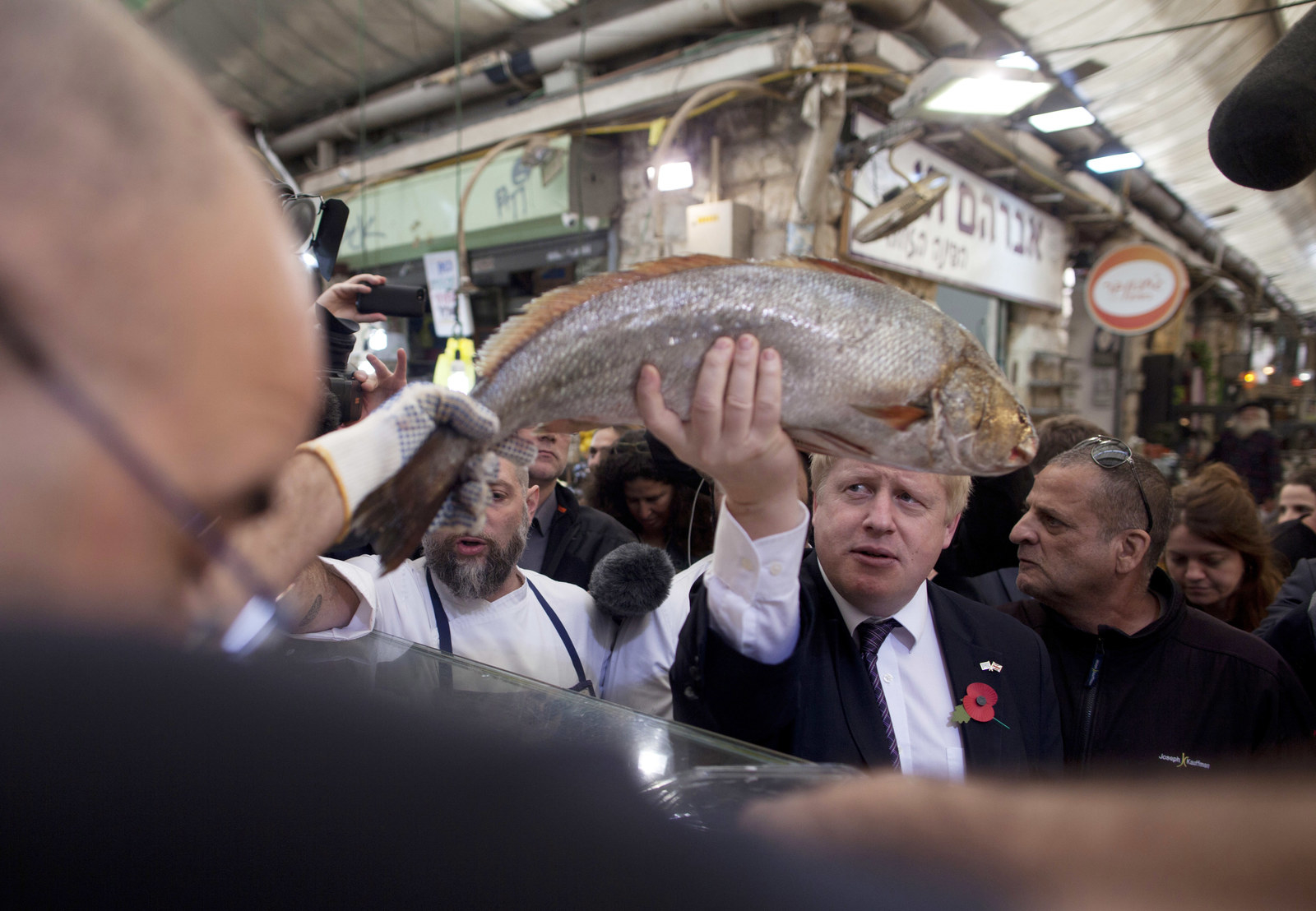 When he attempted a pull-up — to the evident delight of everyone present — while inspecting buses in Northern Ireland, 2016.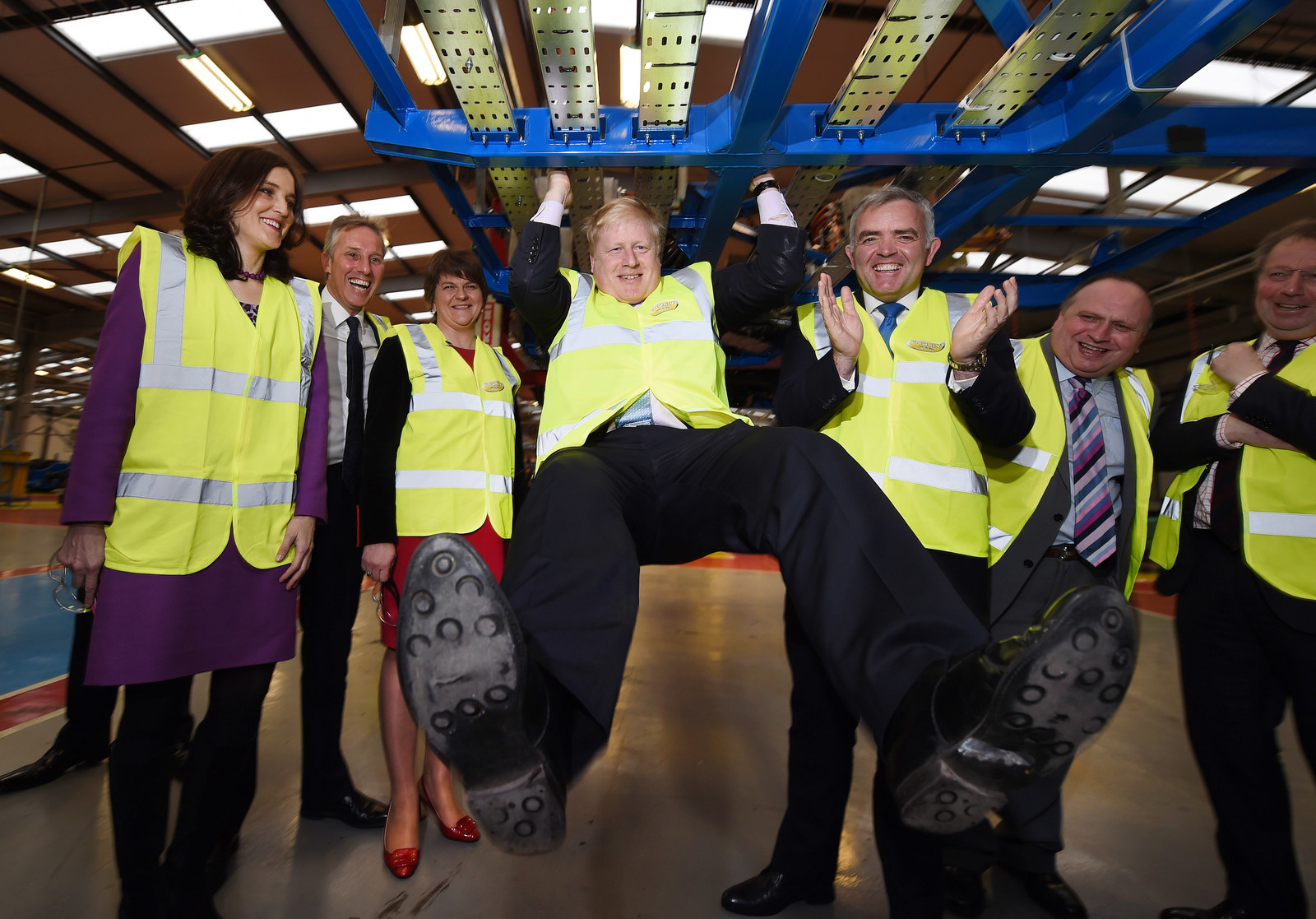 Sampling the Olympic Park and Olympic Village facilities ahead of the London 2012 Games.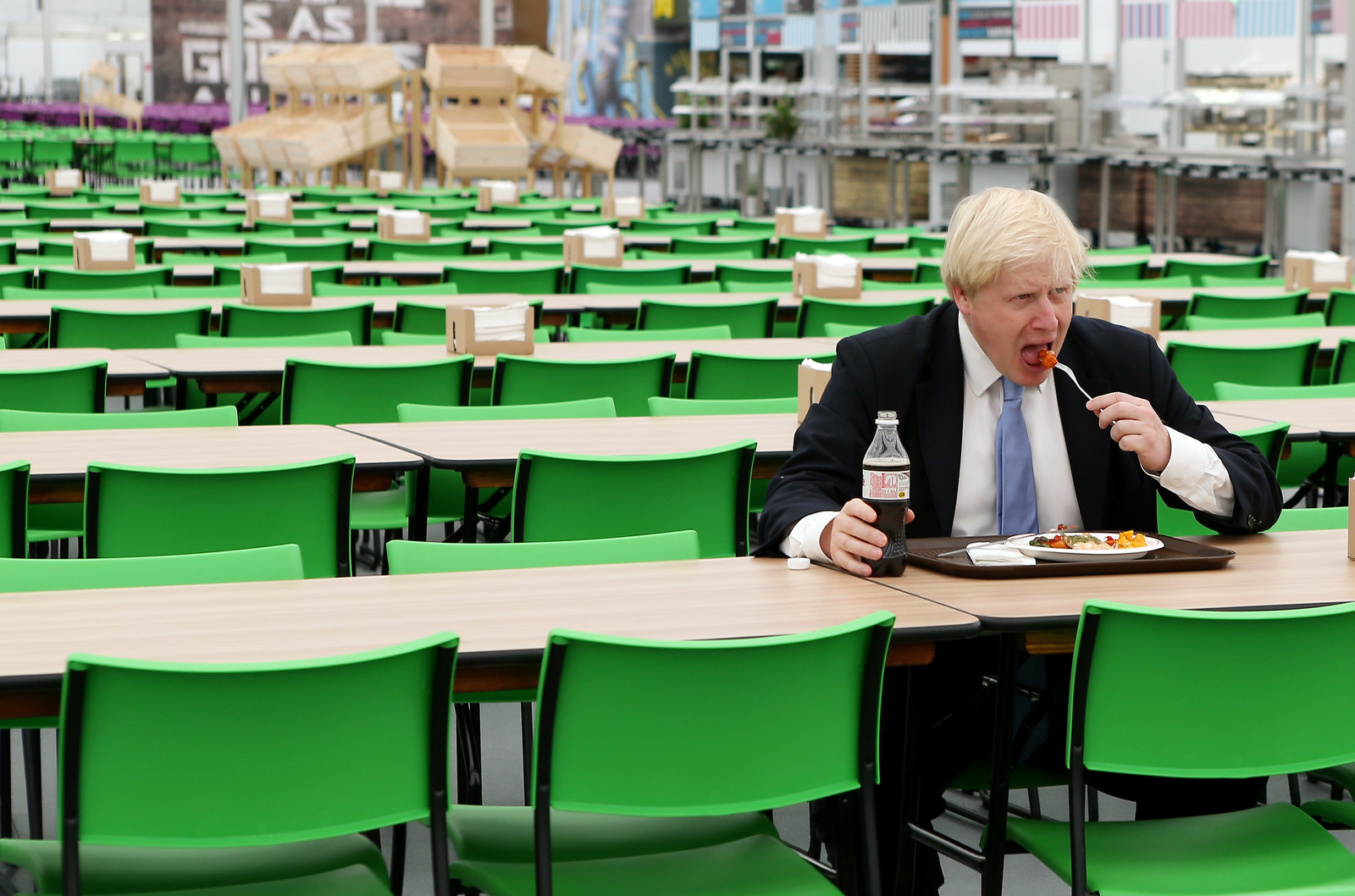 Taking part in a tug-of-war contest, October 2015.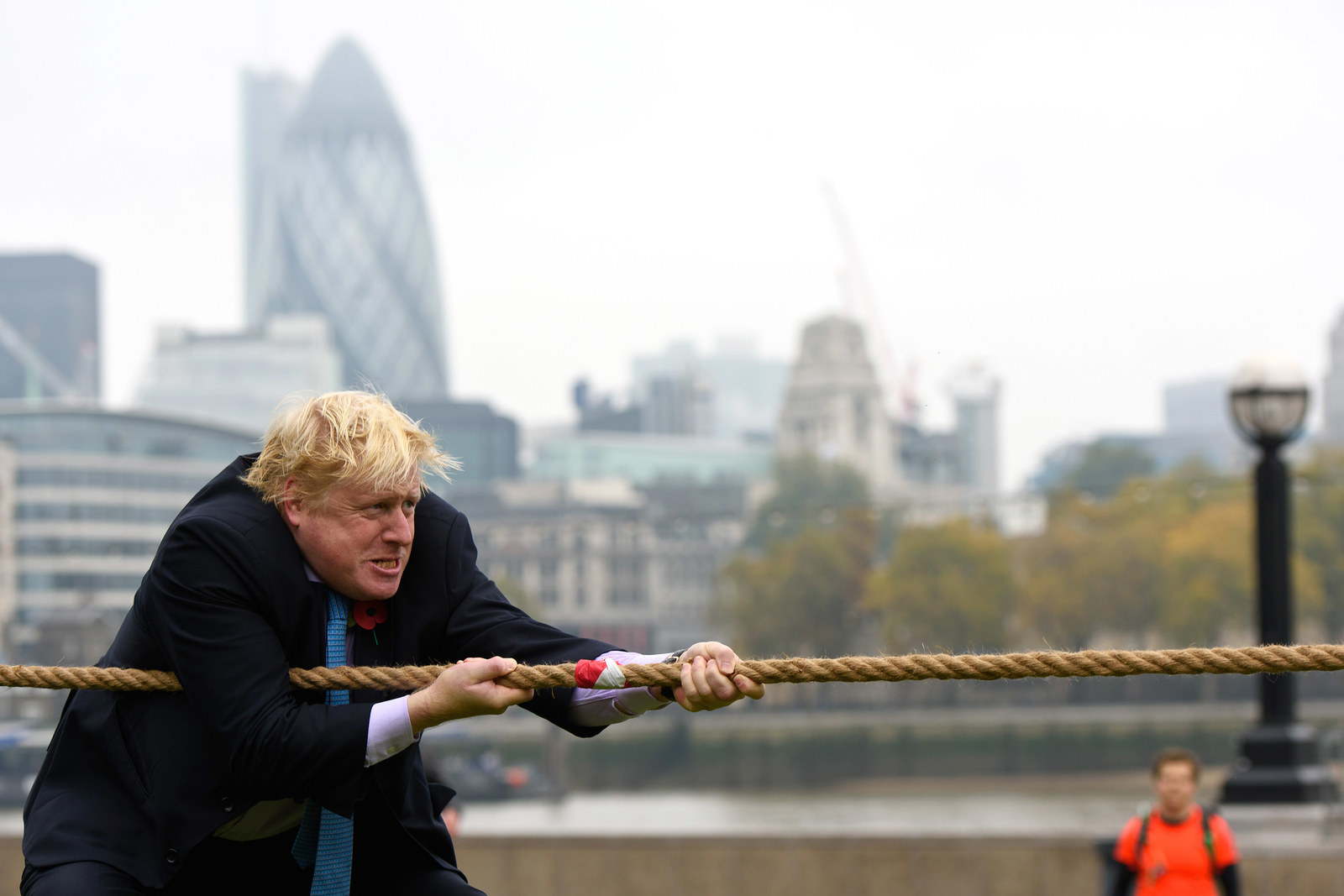 Celebrating winning a point — against then–prime minister David Cameron no less — in a friendly game of tennis, 2011.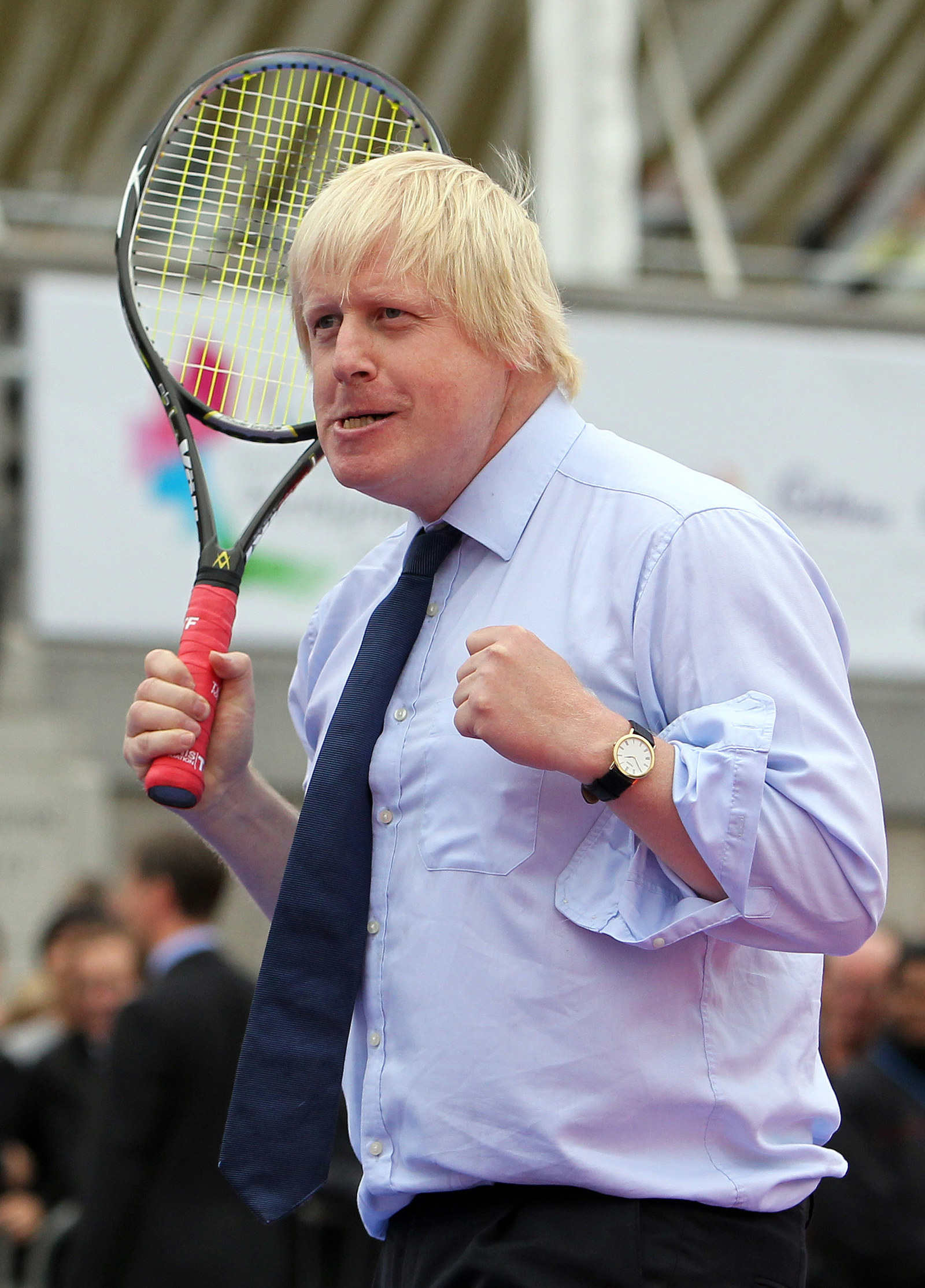 Acknowledging a London cyclist's hand gesture, 2015.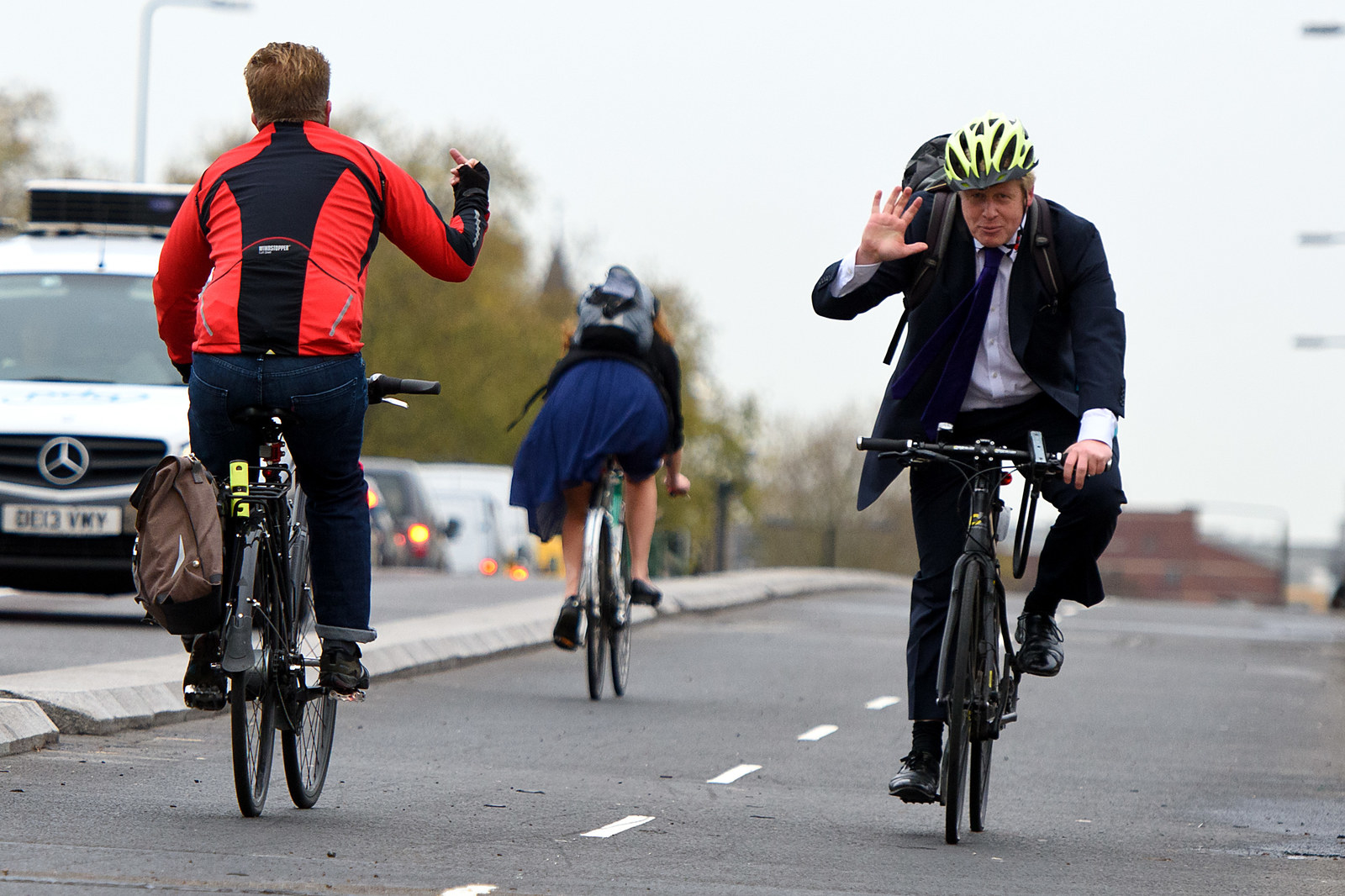 Trying on an Oculus Rift headset in Tel Aviv, November 2015.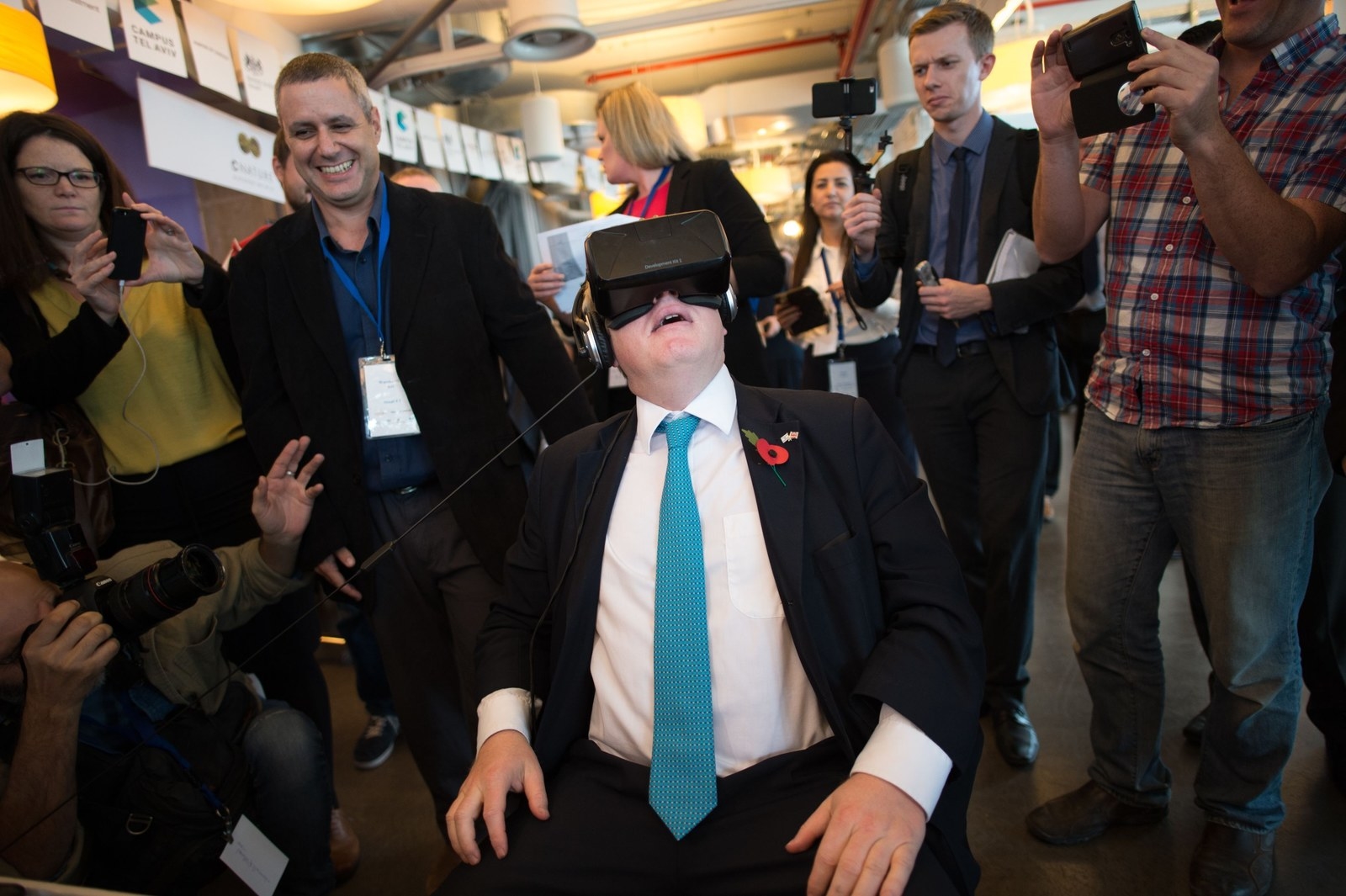 Pretending to use a battering ram to break into a police car in Reading, England, earlier this month.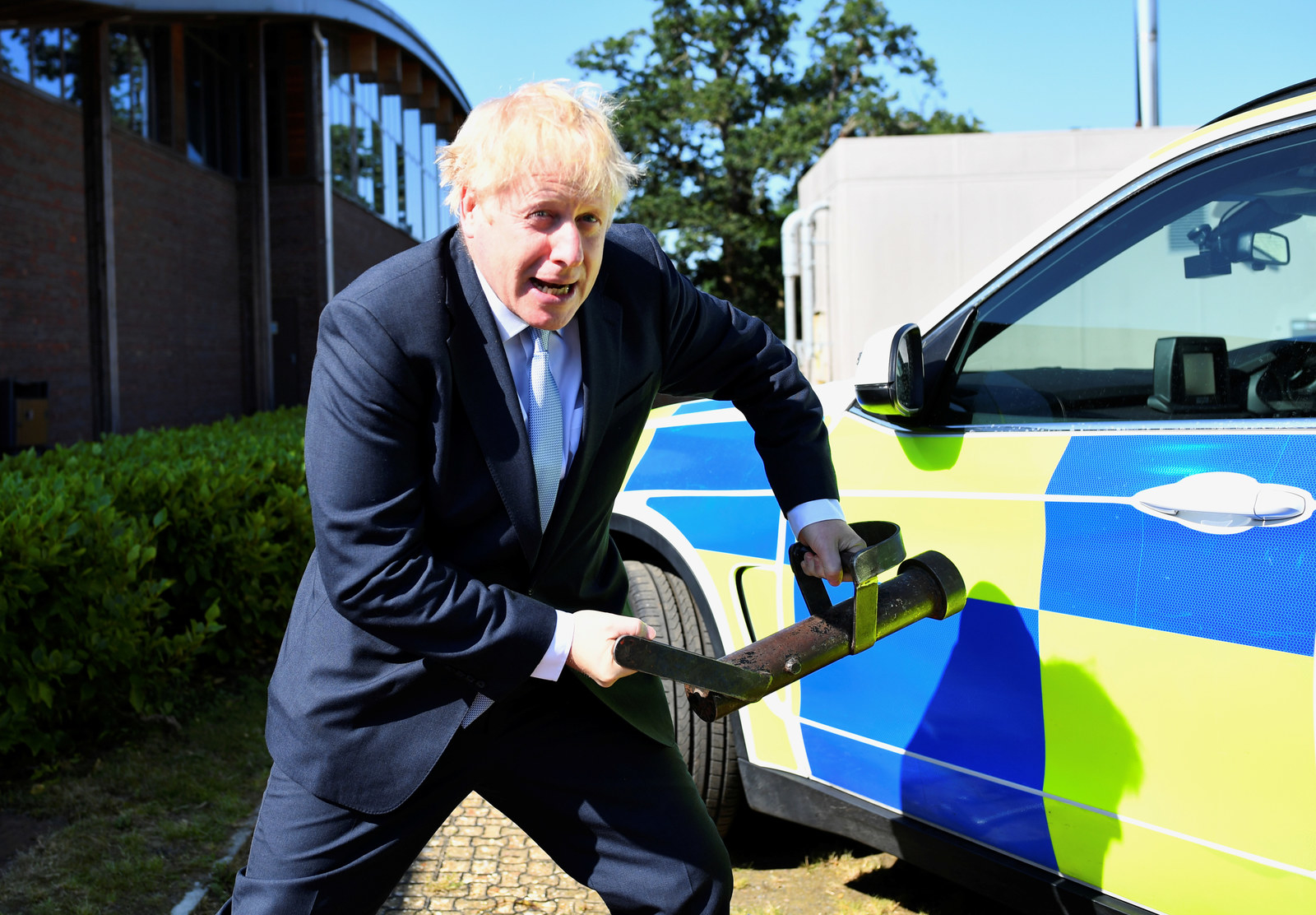 When he headbutted retired German soccer player Maurizio Gaudino in the groin during a charity match in 2006.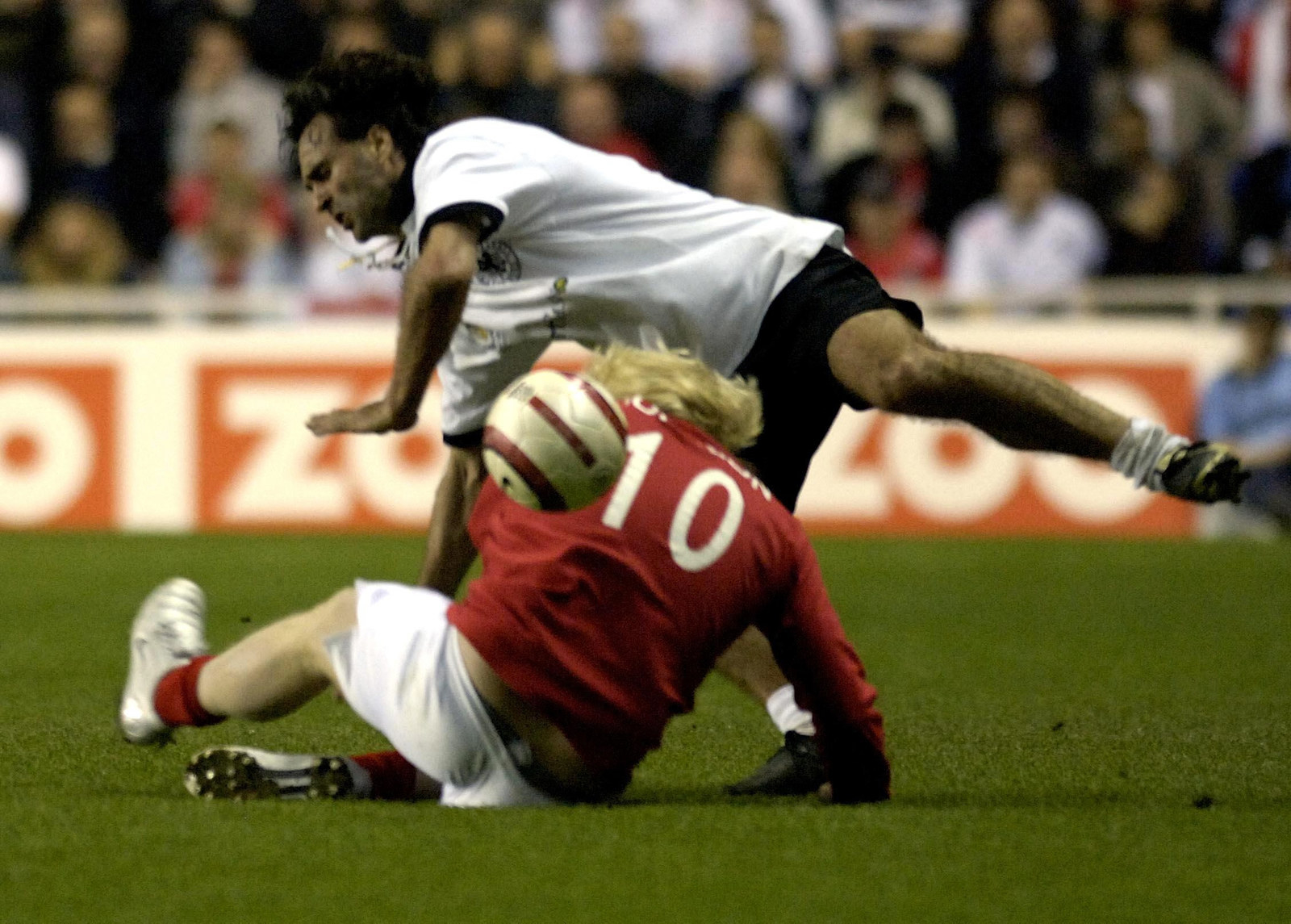 Flooring a small child during a game of rugby in Japan, October 2015.
Wearing what could be a Union Jack–inspired shirt on a visit to Malaysia, 2014.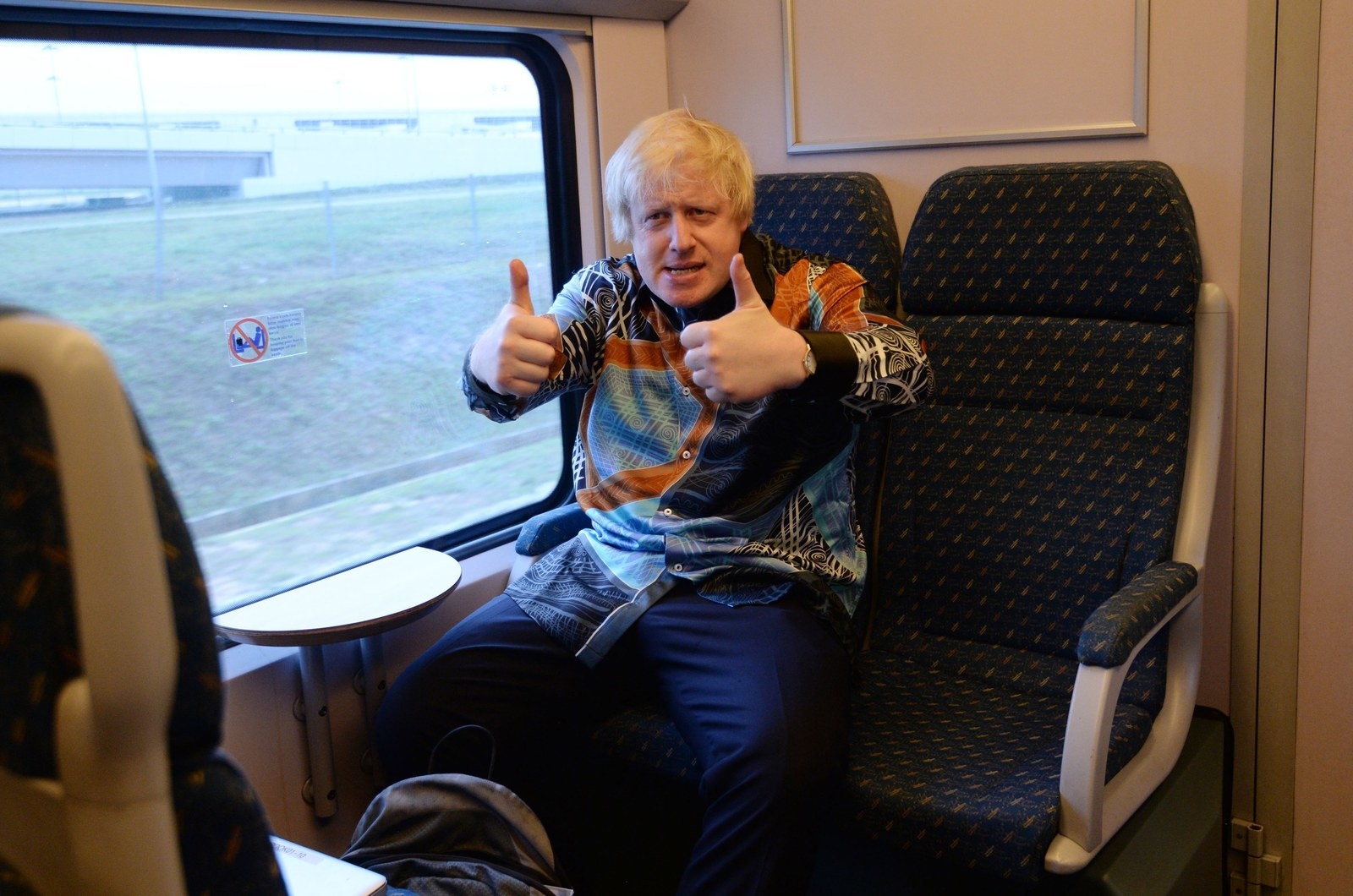 Pretending to kiss a wild salmon at a fish market in East London, days before the EU referendum, 2016.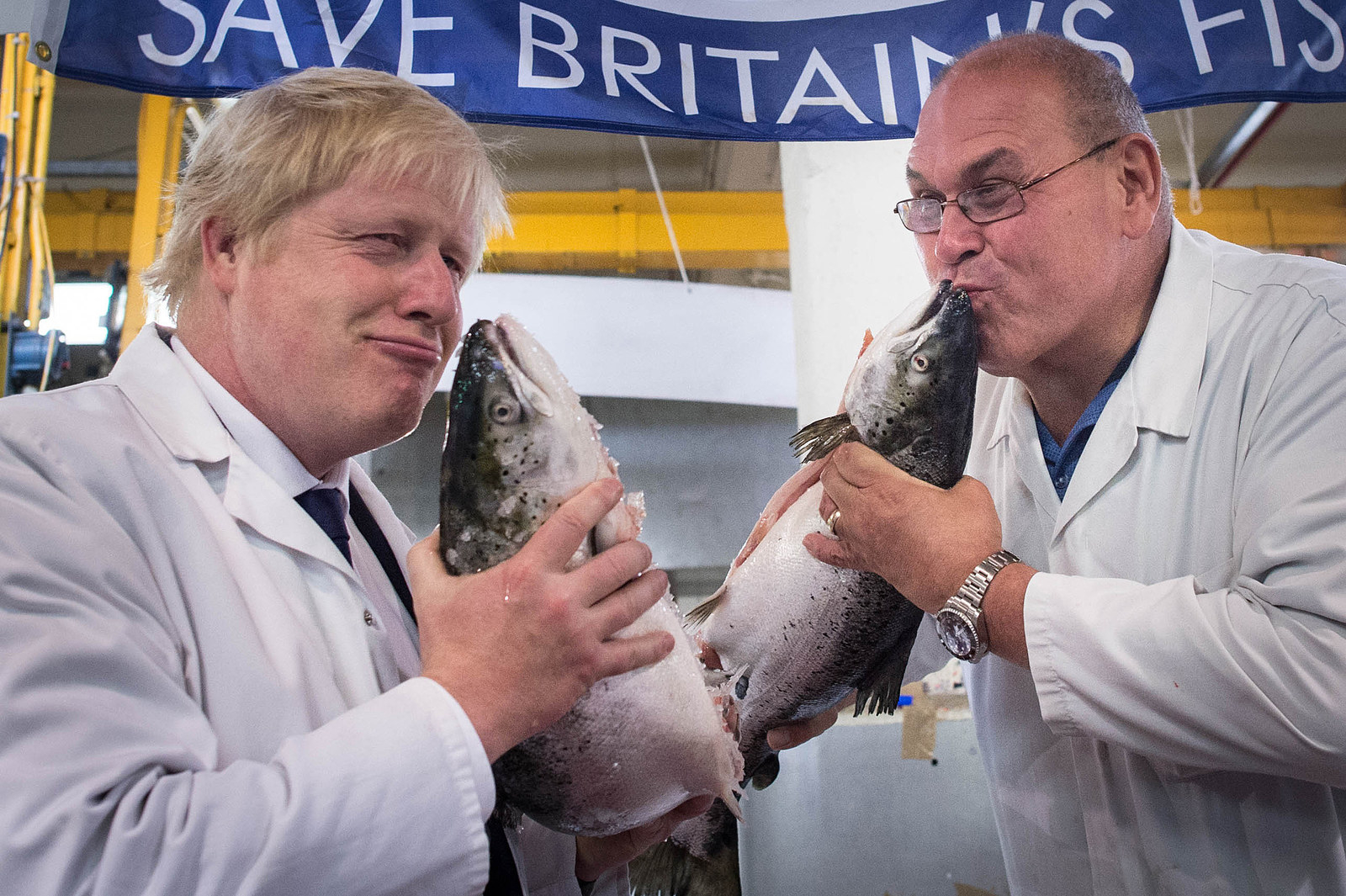 On a helicopter during a visit to the Amazon rainforest in Peru, 2018.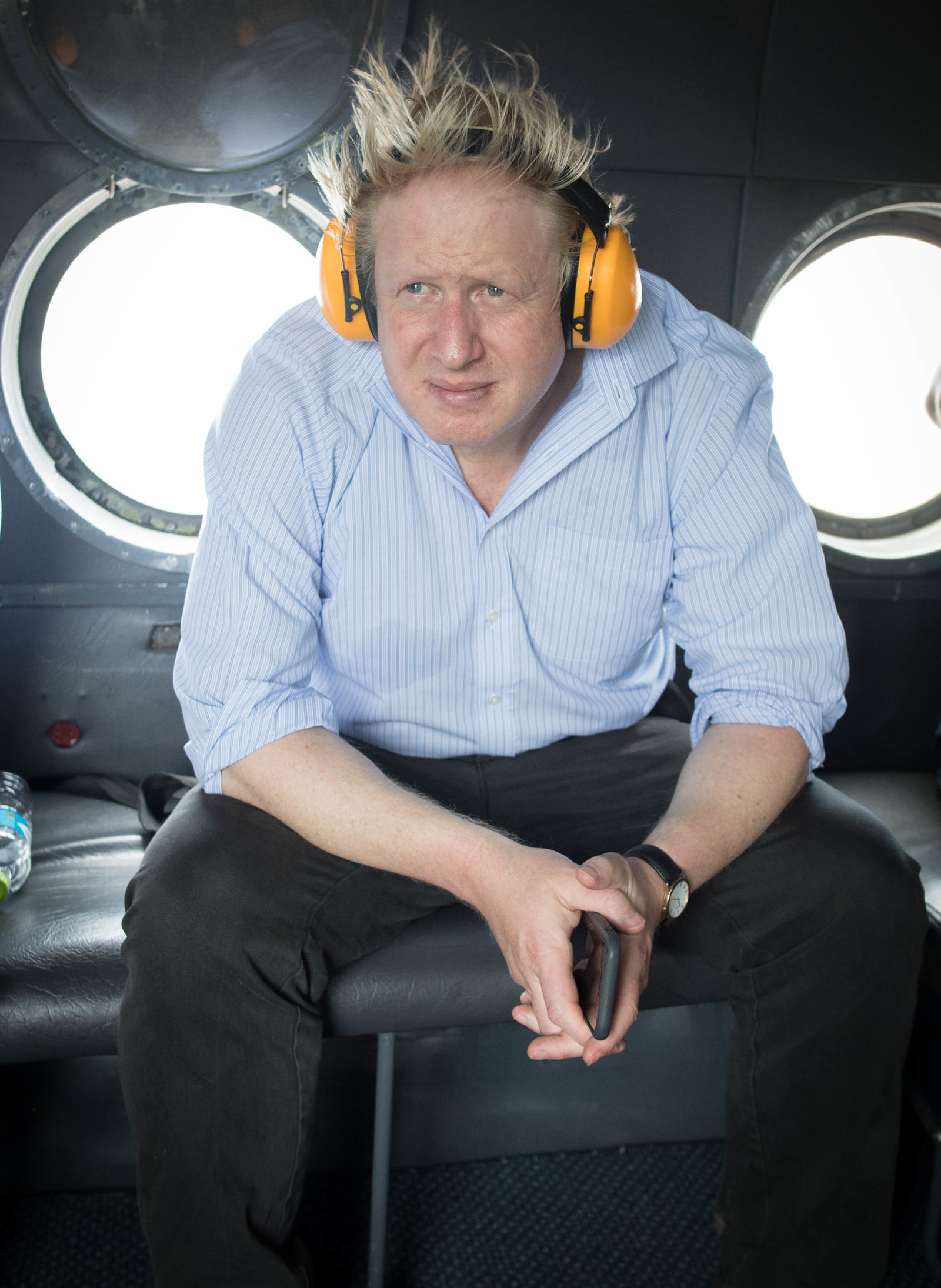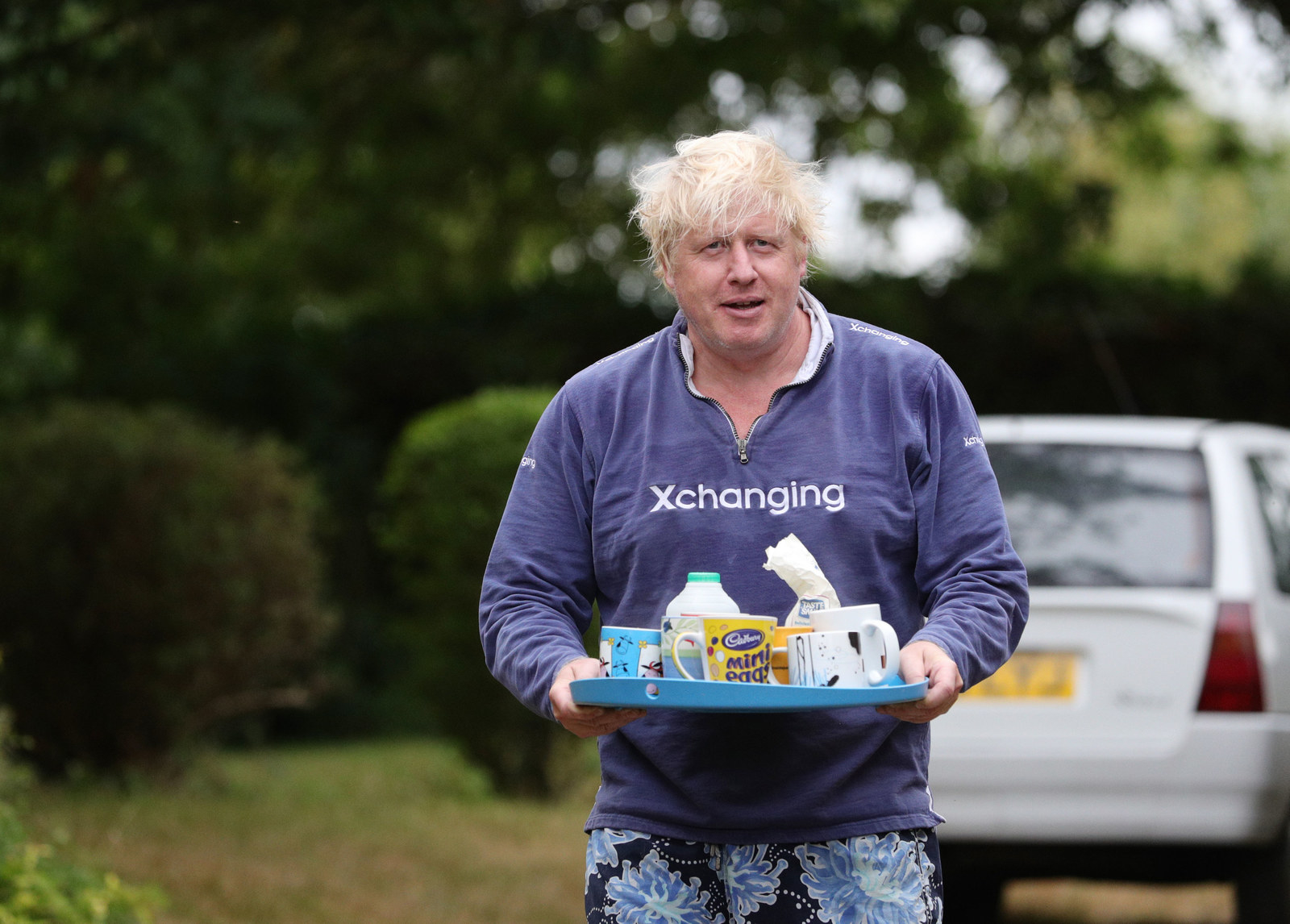 Smelling his hands after shearing a sheep at a farm in North Yorkshire this month.
Joining a game of soccer in London, 2015.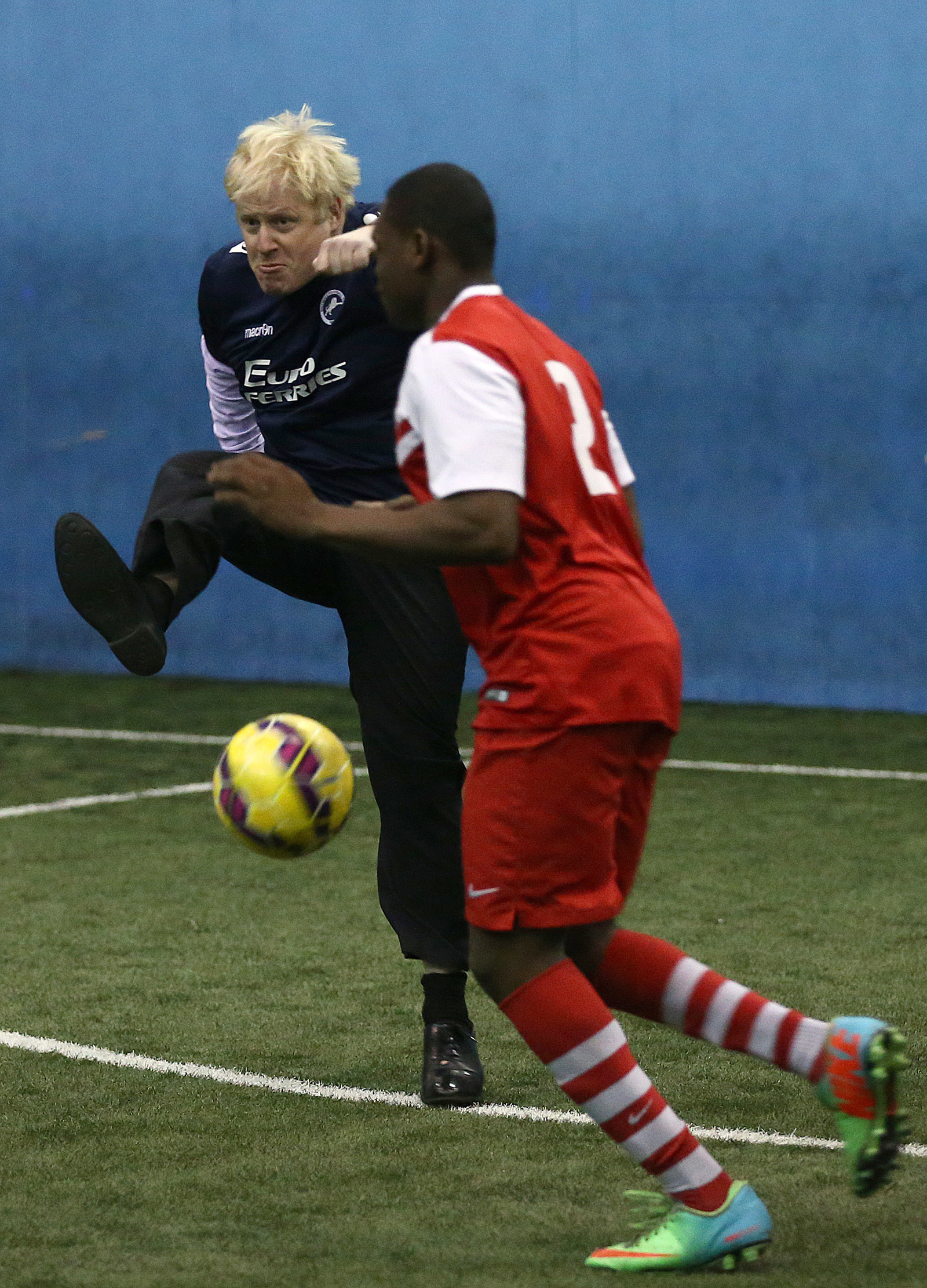 When he got stuck midair on a zip line before the London 2012 Olympics.