Skittles...???

Skittles... are... are you guys OK?

Skittles... what is going on?

Are you hurt?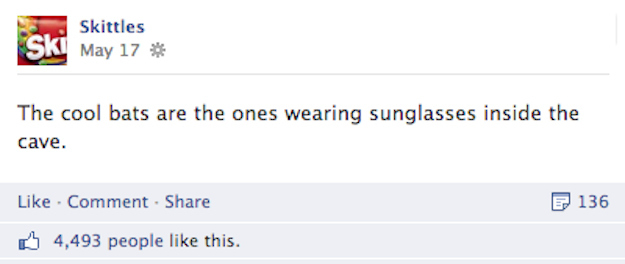 Skittles... you're not making any sense.

Skittles... you've probably just had a little too much sugar. But it's gonna be OK...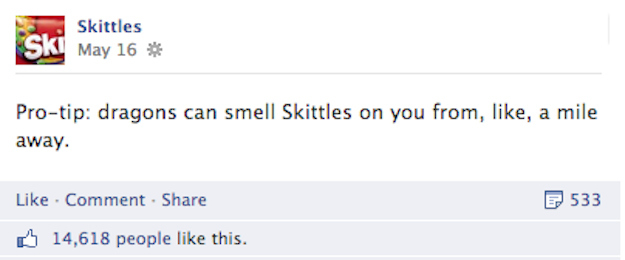 Just... just step away from the computer, Skittles...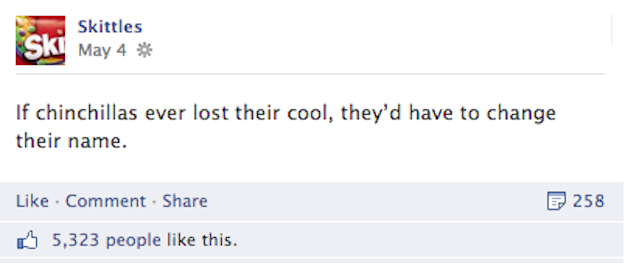 Let's just close Facebook for a sec and take a deep breath...

I... um... wait, what?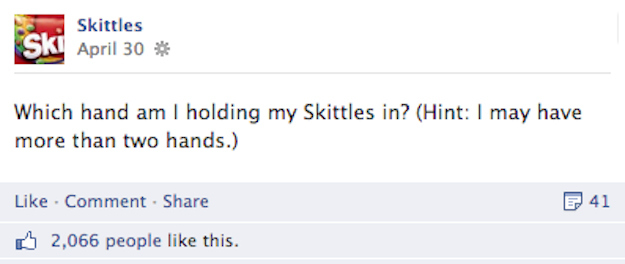 Skittles... I mean, I appreciate the attempt at inspiration... but what is happening right now?

OK, here's what we're gonna do, Skittles... let's just put the keyboard away...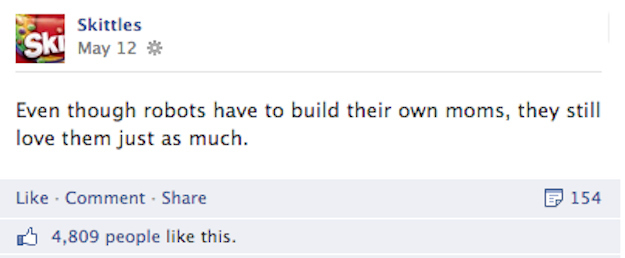 This... this doesn't even make any sense at all.

...what.

What... what face??

HOW? HOW WILL A PACK OF SKITTLES GET ITS OWN RAINBOW, SKITTLES? I DON'T UNDERSTAND.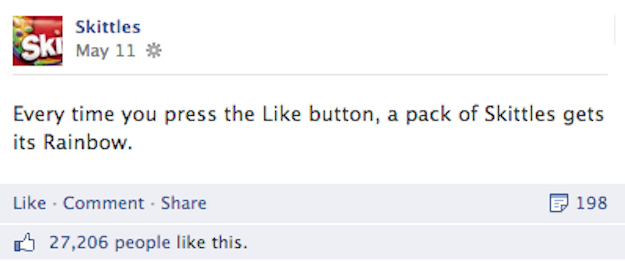 WHEN?! WHEN WILL I EVER SEE THIS?

Oh... OK. Sure.

Skittles... please... please explain. I am begging you.

I'm worried now, honestly. This is coming from a place of concern.

???

?????
????????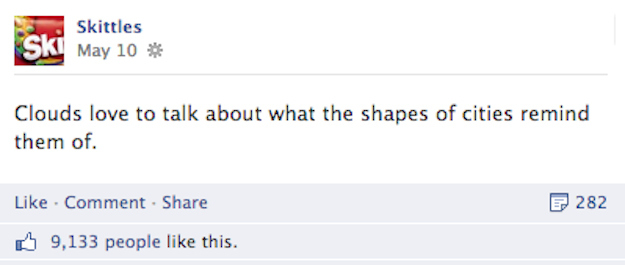 OK, Skittles. I'm just gonna let you be you.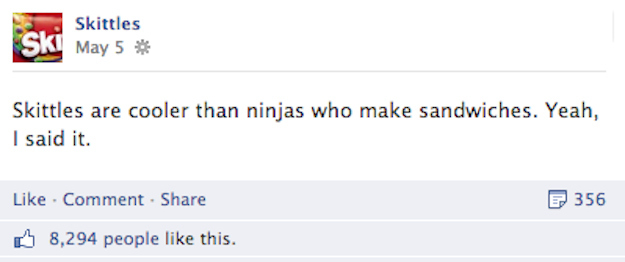 But I... I will never understand.

Their Twitter is pretty weird, too, but let's focus on one thing at a time.