Following Wednesday's mass shooting in San Bernardino, California, many elected representatives took to Twitter to note that their thoughts and prayers were with the victims and the city of the attack.
In response, Igor Volsky, the director of video for the liberal Think Progress, began retweeting them while attaching their gun control records and campaign contributions.
Volsky began by arguing that thoughts and prayers weren't enough, and attaching those to several tweets from politicians.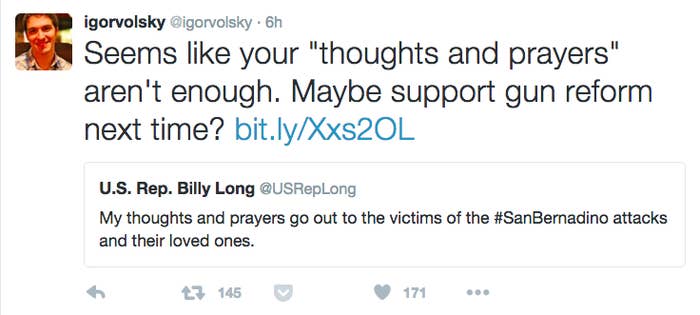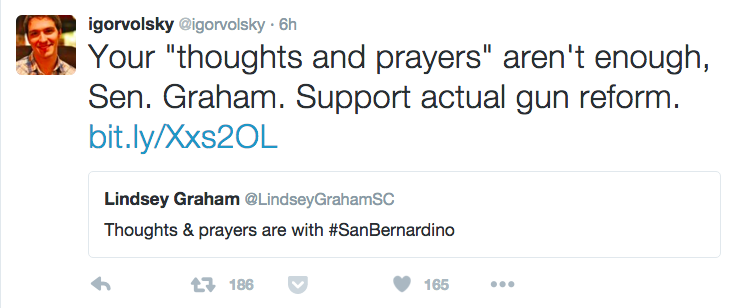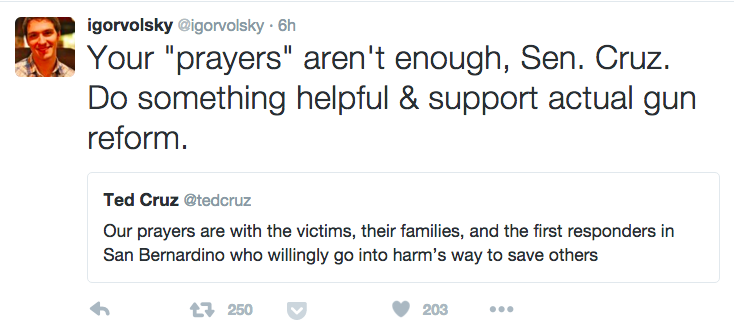 But those retweets soon evolved to call out politicians' records on gun control, campaign contributions, and National Rifle Association connections.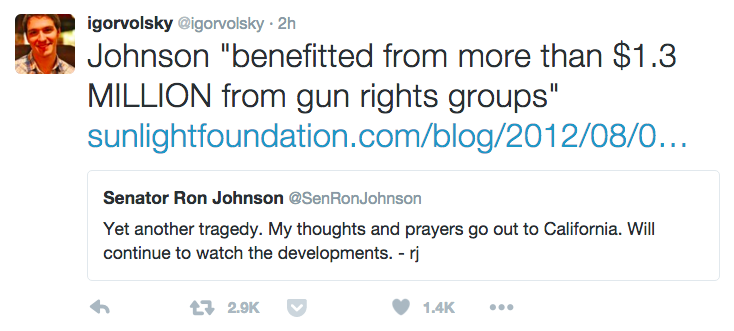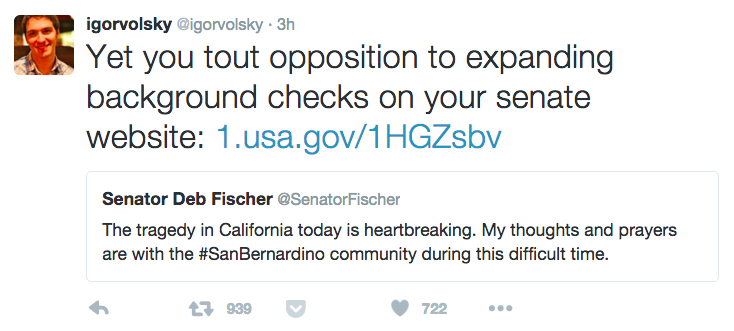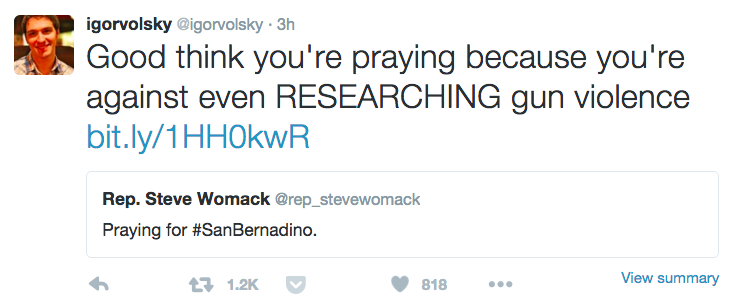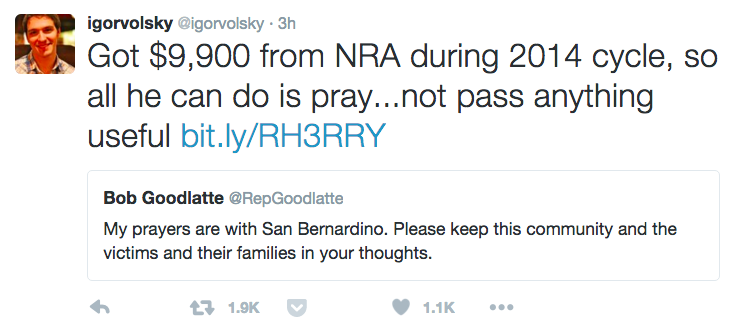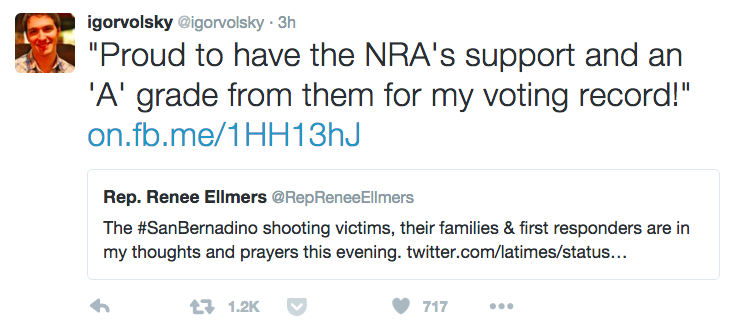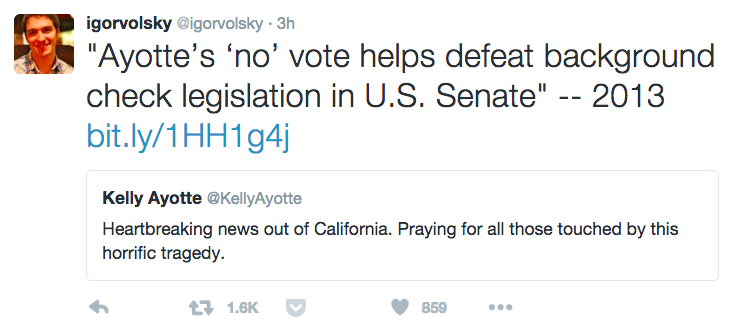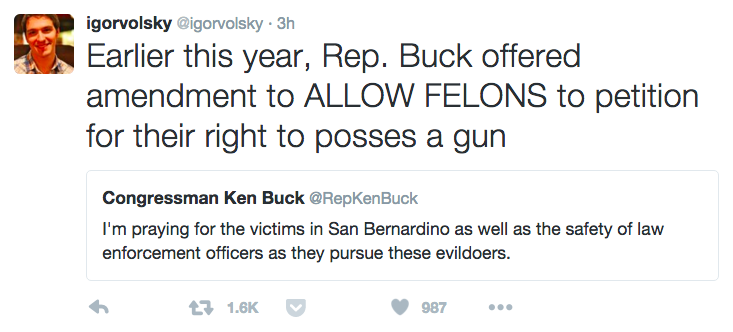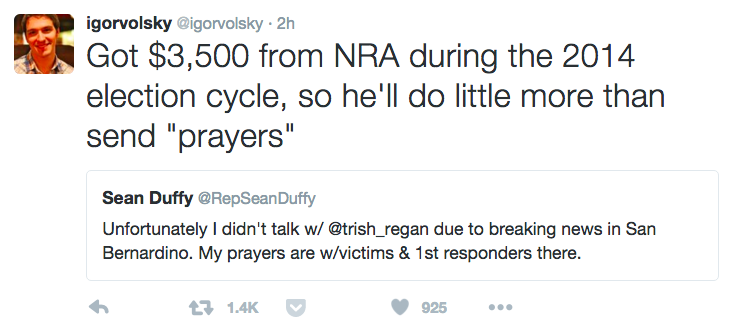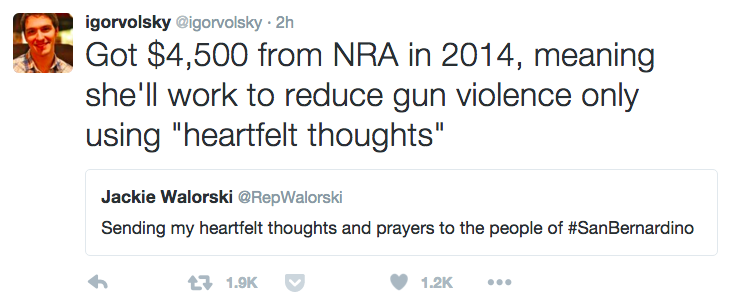 Volsky wasn't the only person to pick up on the thoughts and prayers meme.