So We Talked To Skrillex, Who Has A Phone
Tell us about your new phone cases for Android handsets, Skrillex.
Google announced some new Android phone cases today. Ho hum, right? Typically, I'd be with you, and couldn't be bothered to mention it. But there are a couple of neat things about this one. For starters: Skrillex. (We'll get to Skrillex in a minute.)
But also the cases — the first in a series of limited-edition cases — come embedded with NFC chips — which means the case is communicating with the phone itself. And it essentially activates the phone to do different things. This first set of cases, which Google designed with Skrillex, will send the people who have it "VIP" content from the artist, and it also has some nifty location-aware features that change your phone's wallpaper: During the day it shows photos shot by a special Skrillex satellite (named after his dog), and at night it shows constellations based on where you are.
So we talked to Skrillex. In a phone call with BuzzFeed News, he described how the idea came out and what it was like working with Google.
Hey Skrillex! How did you get together with Google to do this?
Skrillex: We actually, cool enough, got approached by Google and the team about this new phone case and it was an email — and from there we did a bunch of Skype calls and figured this out.
Hey Skrillex! But why did you want to do this?
Skrillex: Think about if Google called you and said, "Hey Skrillex" — or what's your name, Mat? "Hey Mat, we think you're awesome and we like your taste in art and music and we want to help you design this phone case," and it was just awesome.
Hey Skrillex! So tell me about the cases?
Skrillex: The wallpaper changes with graphics and cool photos of the Earth — and at nighttime, constellations. There's always different sets of stuff depending on where you are which is pretty tight and somewhat educational, you know what I mean?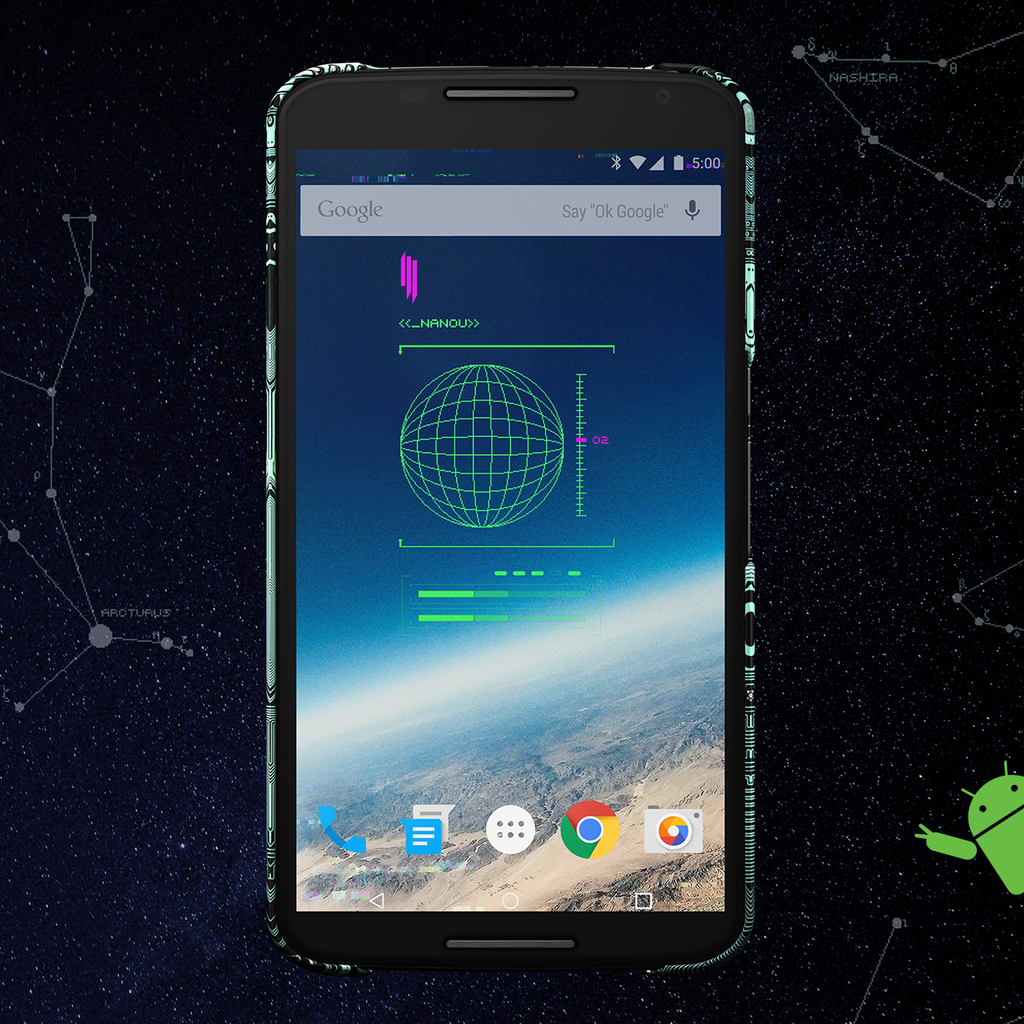 You hook it up to your phone and it changes your wallpaper around to custom visuals that are alive, a live wallpaper, one of the things we did was we sent a satellite up into the stratosphere to orbit around and take pictures of your planet.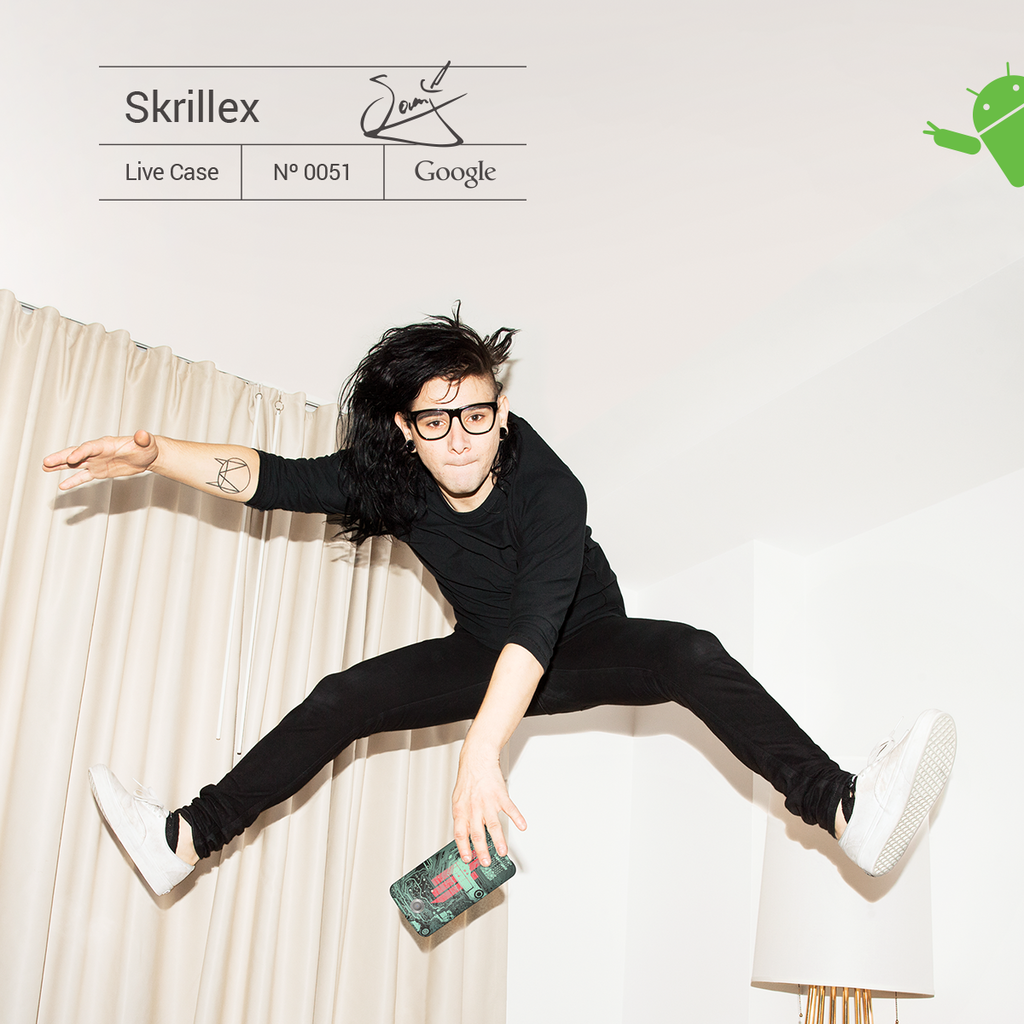 Hey Skrillex! Was the satellite your idea?
Skrillex: I had a lot of different ideas. My first idea, because Google has the whole world to like the centimeter or some shit mapped out, so we thought it could do something like geo or something, and Google was, like, hey we could take this to space!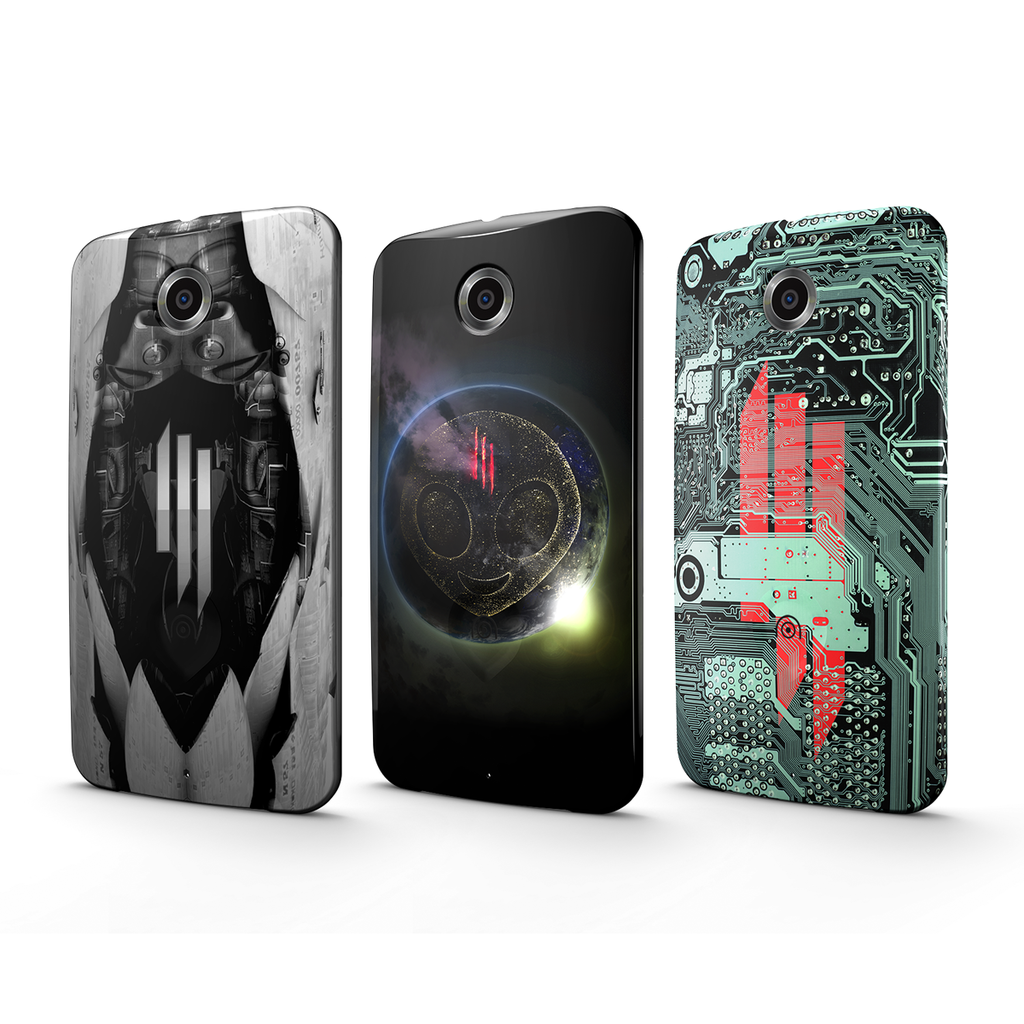 Hey Skrillex! Can you tell us how it worked?
Skrillex: It was a balloon with a little box camera. Its name was Nanou. It went up to space in a little balloon and fell down into the desert and we retrieved him and opened his guts up and got these photos out of it.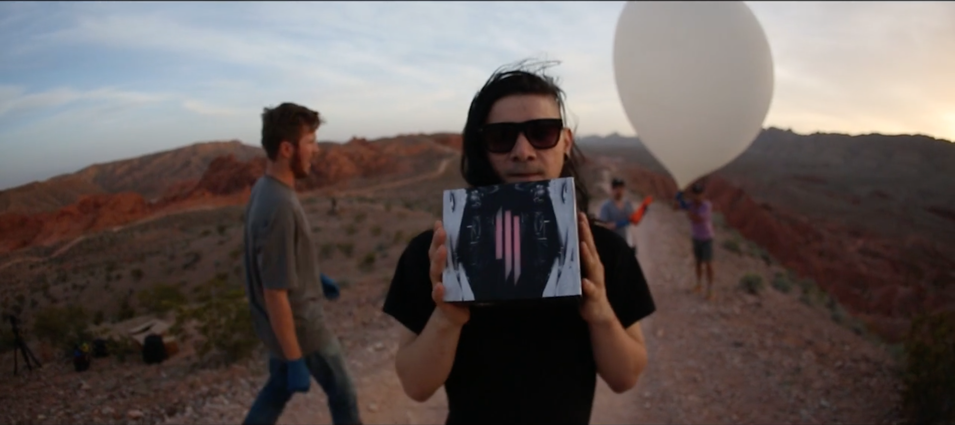 Hey Skrillex! Phone cases tend to be pretty boring, but this one actually has some novel features, right?
Skrillex: I think phone cases will always be novelties, but there's always so many interesting phone cases I like phone cases and I think the sillier the better — but this is a cool take on it.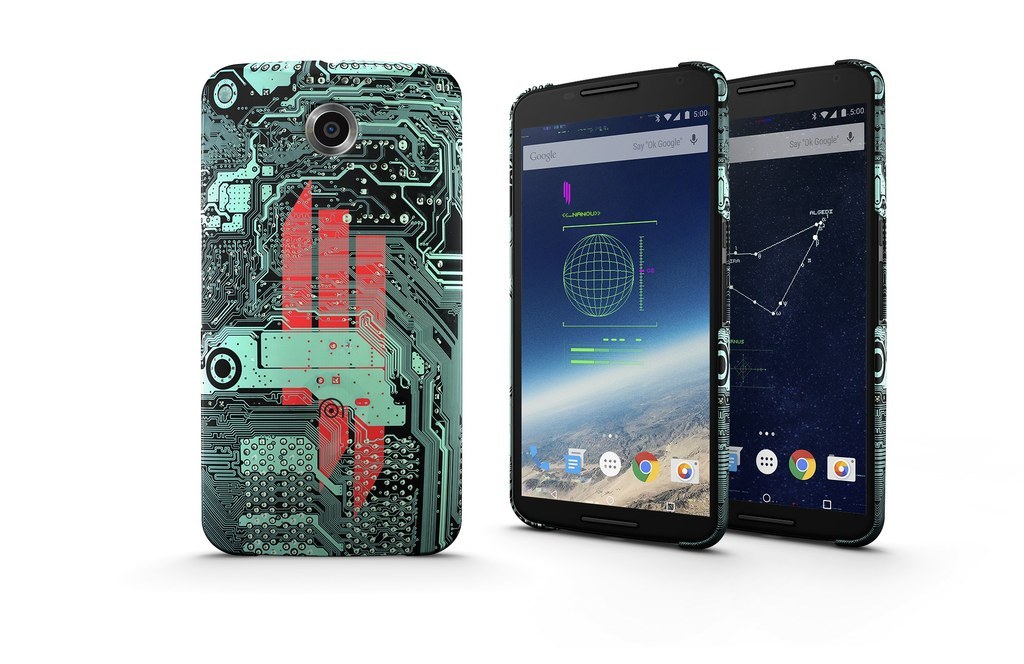 A Google spokesperson notes that there were 13 satellites total, each of which was up for more than five hours at an altitude of over 100,000 feet.
The resulting Skrillex Live Cases are individually numbered and available for the Nexus 5, Nexus 6, Samsung Galaxy S5, Samsung Galaxy S6 and Samsung Galaxy Note 4 in the Google Store. They are $40 each.