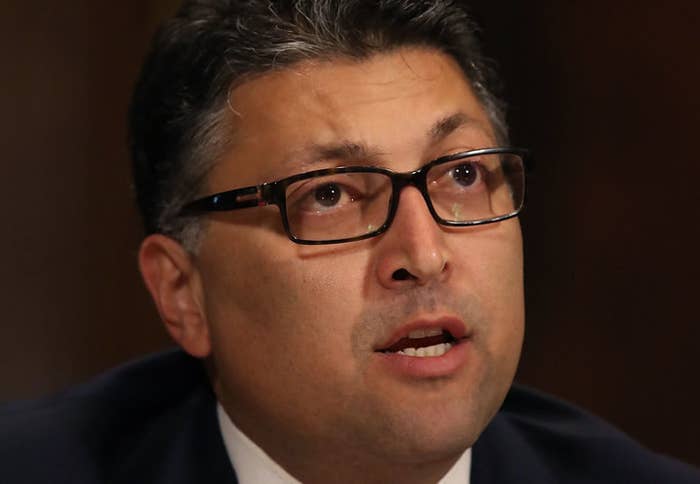 The rising antitrust movement gathered Tuesday at Washington, DC's gleaming new Marriott Marquis to figure out exactly how to confront the ascendant, unapologetically powerful forces of Silicon Valley. They had a high-profile guest: Justice Department antitrust boss Makan Delrahim.
The Trump Justice Department does have some antitrust bona fides, which Delrahim was quick to tout. Across town, at that very moment, a judge was preparing to rule as to whether AT&T could buy Time Warner, which Delrahim had brought suit to stop. And besides, he noted, the department recently prosecuted a bunch of tuna fish executives. But he wasn't having any of these upstarts' guff about breaking up the big tech platforms.
Delrahim's argument was essentially that, while Google and Facebook are massive companies with vast reach, unless they harm consumers, the antitrust crowd literally doesn't have a case.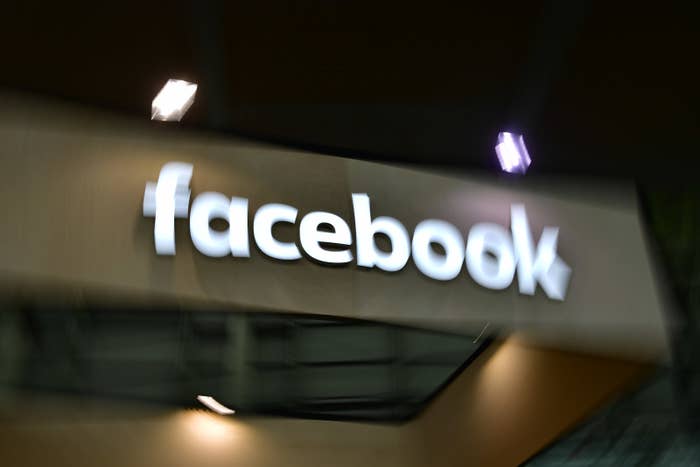 "The suggestion is that perhaps enforcers should broaden the consumer welfare lens to think about effects on democracy or expression," Delrahim said, paraphrasing an argument made by those who want to see Facebook and Google's grip on the online advertising markets and news distribution moderated. "We shouldn't go down that road. First, enforcement actions purportedly aimed at supporting our democracy carry too great a risk of inadvertently undermining our constitutional values. Second, we don't need to go beyond the consumer welfare standard because it can get the job done on its own."
Delrahim's remarks were a rebuke to his hosts at the Open Markets Institute, who argue that antitrust enforcement should consider larger social and economic questions than the mere effect of consolidation on consumers. Their event, in that spirit, was called "Breaking the News: Free Speech and Democracy in the Age of Platform Monopoly." Delrahim aimed directly at the group's executive director, Barry Lynn, who has explicitly been making the case in recent months that Facebook's stranglehold on media distribution and online advertising — combined with its inability to keep disinformation and outright propaganda in check — poses a threat to American democracy and is worthy of restraint by the FTC via a host of measures.
But if the message itself was a rebuke, the mere presence of the messenger, especially on the same day he was to receive the biggest verdict yet of his career, was also an indication of just how powerful Lynn's argument has become.
Despite the small size of the audience — there were likely fewer than 100 people in attendance — the event was loaded up with heavy hitters. In addition to Lynn and Delrahim, Sen. Amy Klobuchar and News Corp CEO Robert Thomson were also in attendence. So were New York Times CEO Mark Thompson, former FCC Chair Tom Wheeler, and Rep. David Cicilline — sponsor of a bill that would essentially let the media collude in negotiations against the likes of Facebook and Google. Panelists included attorneys, authors, activists, and reporters and executives from local and national media outlets — from the New York Times to the Minnesota Spokesman-Recorder.
There were also sharks in the room. Luther Lowe, Yelp's policy wonk who seems to spend every waking hour making a case against Google's dominance, was working reporters in the room. Early Facebook investor-turned-critic Roger McNamee was typically pointed. Open Markets' Matt Stoller, who can transition seamlessly from policy wonk to Twitter thug, sat near the front.
It was a tough crowd, and one that made for a particularly long day for Facebook's head of news partnerships, Jason White, who endured an hours-long flogging before finally being allowed to speak himself. ("It's certainly been helpful to hear your feedback," he said, followed by a bunch of anodyne reassurances.)
Meanwhile, other speakers went for blood. "[Facebook] devalued fact and replaced it with whatever was trending," said McNamee. Rep. Cicilline cited Facebook's inability to stop "the disintegration of our reality and communications infrastructure" as "the curse of Facebook's bigness."
One of the few to defend Facebook, if reluctantly, was BuzzFeed News Editor-in-Chief Ben Smith (who, full disclosure, employs me). Smith largely argued that the good old days of tabloid journalism weren't always so great either. It wasn't exactly a full-throated defense.
And overall, there was clear sentiment that the coalition of voices lining up against the big tech platforms seems to have significant momentum now. "I think they're going to win," said one executive in the hallway outside the meeting room, comparing the band of think tankers and professors to Republicans reorganizing in the 1970s. "You can't see it yet but they're already winning the argument. They've got the media on their side, and it's becoming a political issue," he said.
The media players in the room certainly did have a lot to say about Facebook in particular. While there were a few niceties tossed in the direction of Google, ("they're trying") it was more or less a pile-on when it came to Facebook.
"When it comes to news, Facebook still doesn't get it," said Times CEO Mark Thompson, "In its efforts to clear up one bad mess, it seems set on joining those who want to blur the line between reality-based journalism and propaganda."
News Corp's CEO Thompson was even more direct: "If journalism were a film, the last decade is certainly the equivalent of a slasher movie: The Silicon Valley Chainsaw Massacre," he said, before going on to compare the big tech platforms to Big Tobacco, and calling for an algorithm review board.
But breaking up with the platforms is going to be hard to do.
"It's like when two animals fuck and then their genitals get stuck together and they can't separate," said Vanity Fair's Nick Bilton later that evening, of the media's relationship with Facebook.
It's an uncomfortable partnership to be sure.

McNamee laid much of Facebook's accidental destruction of American media and democracy at the feet of its young and inexperienced founding team, who created a company whose motto for years was to move fast and break things.
"No one had ever had another job, they had no life experience, not one of them had ever read a novel, not one of them had ever read any philosophy, I'm not kidding, this is not an exaggeration," said McNamee, to laughter in the room.
(McNamee, one of Zuckerberg's mentors, should know better. Zuckerberg considered majoring in the classics. Facebook cofounder Dustin Moskovitz later confirmed to BuzzFeed News he had held a job ever since he was 16, the first one at a Steak n Shake, and had "probably read 1,000 books" before college, where he also read philosophy.)
And from the get-go there was an appeal to history. Delrahim kicked things off talking about Justice Louis Brandeis's Olmstead dissent. (Lynn would later counter that Delrahim had misrepresented this.) Hamilton was evoked, as was the transition from mainframes and dumb terminals to personal computers. We heard about the collapse of journalism over the past 10 or 20 years, and the New York Telegraph Act of 1848. Richard John, a professor of history and communications at Columbia's journalism school, even brought up Alexis de Tocqueville ("You knew we'd get to Tocqueville," he said, but I didn't! I honestly did not expect that we'd get to Tocqueville.)
But here's the thing: Nobody in Silicon Valley cares about history. It's a place where the past doesn't exist. It is always tomorrow in Silicon Valley.
And while the roomful of East Coast wonks, politicians, and media executives may dearly wish we could return to some other time, or force some other reality upon the inarguably too-big companies that have brought us into this future, there are plenty billionaires out in California just as determined to never surrender an inch. And for now, at least, in that land without God or history, theirs is the power and glory. Theirs is the future. Taking that away is going to be a hell of a fight.