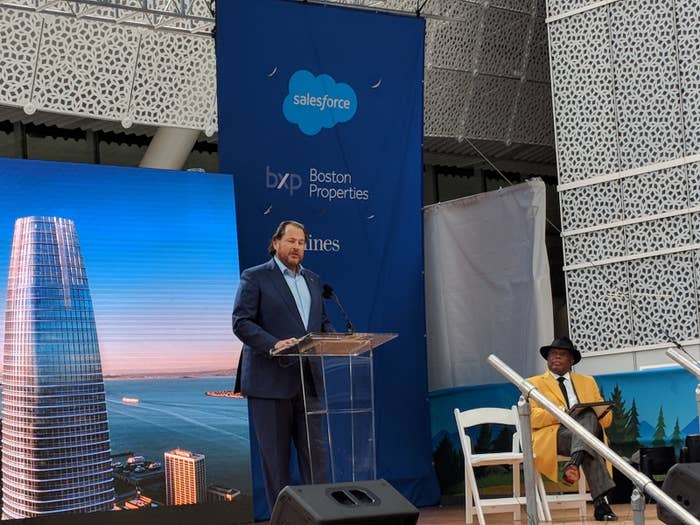 As noon approached, an Orthodox priest, a rabbi, a Zen Center reverend, an imam, an Episcopal bishop, a Catholic archbishop, and a leader from the Brahma Kumaris Meditation Center stood on a stage in downtown San Francisco, clasped hands, and said a prayer: "Bless this magnificent edifice," they intoned, "the Salesforce Tower."
It was a bit ridiculous. But the Salesforce Tower itself, which opened to the public on Tuesday, is no joke. For San Francisco, it is a literal monument to the wealth and power of tech, and its grand opening brought together a nexus of powerful forces in modern-day California: the technology industry, Democratic politics, and the housing crisis.
It was also a chance to show off a fancy new building. The massive 1,070-foot structure looms over the rest of the city, where the second-highest structure, the Transamerica Pyramid, tops out 200 feet below it. It adds 1.4 million square feet of office space to a city busting at the seams. (And all of it rented out the day it opened.) Much like Google or Facebook, the Salesforce Tower is unprecedented in its scale, and it is hard not to think of the building as a manifestation the radical transformation wrought upon San Francisco by the tech industry.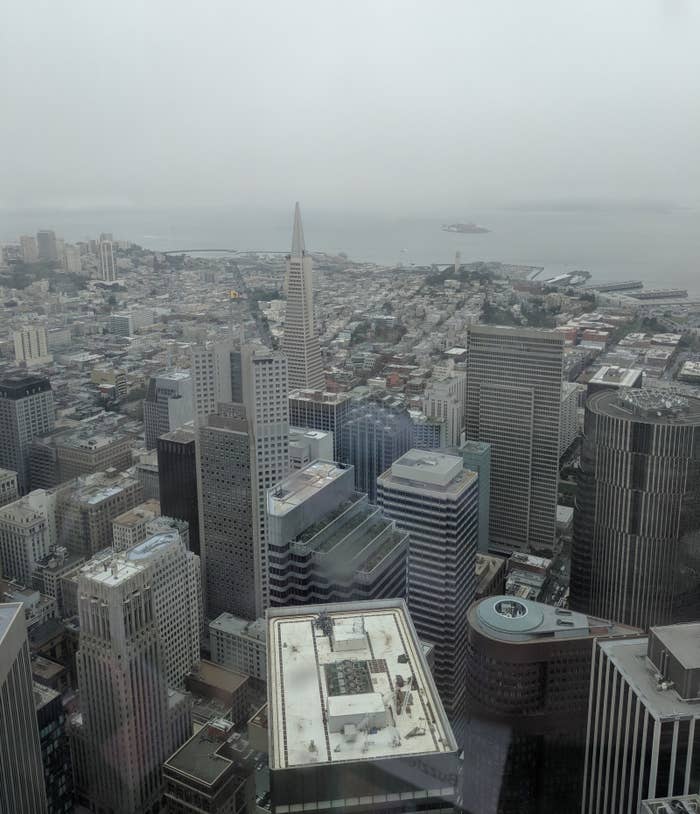 And on an impossibly foggy day, the event was clear evidence of how cozy the tech industry is with Democrats from Northern California. A parade of San Francisco's political power players came out to celebrate. Willie Brown — the city's former two-term mayor and Assembly speaker who helped launch the careers of Lt. Gov. Gavin Newsom and Sen. Kamala Harris — hosted. Mayoral hopeful Jane Kim shared the stage, while her rival Mark Leno was spotted in the audience. Mayor Mark Farrell, a venture capitalist who was appointed mayor by the board of supervisors after the previous acting mayor was ousted for being too friendly to tech interests (specifically BuzzFeed investor and San Francisco political machinator Ron Conway), rounded out the cavalcade of mayors. The opening remarks droned on for more than an hour.
(San Francisco's mayor-for-life Brown was also sure to invoke Nancy Pelosi. "This is her district, and this is a project she got the money for," said Brown, who knows how to generously spread the butter. Later he would joke about venturing into an off-limits section of the tower, saying, "I know that it was against the law, but if you know me, I kind of make the law." San Francisco!)
But Salesforce CEO Marc Benioff, not Brown, was the main event. Benioff has already emerged as one of the city's great philanthropists. On the occasion of the new building opening, he donated $1.5 million to a nonprofit working to end long-term family homelessness in San Francisco, matched by another $1.5 million from Salesforce.org, the company's charitable arm. And he used the event as a backdrop to talk about the twin issues of homelessness and the lack of affordable housing in San Francisco. If there was a shadow of the Dickensian hovering over the event, Benioff made us gaze right at it.
"We see extreme wealth — a community with over 70 billionaires — but also grinding poverty in the shadow of this building," said Benioff. (Indeed, San Francisco now ranks behind only New York and Hong Kong on the cities-with-billionaires list.) And then, by god, Benioff really went in. "Some parts of San Francisco are more unsanitary than the poorest neighborhoods in developing countries," he said.
He lamented that the city was becoming unaffordable for teachers "who need to be able to afford to live here, too." He noted that one out of 20 school children in San Francisco is homeless. (Estimates put the number at closer to four percent of public school children.) And he pledged to raise another $200 million to fight homelessness in San Francisco.
It is true that San Francisco is in real shit shape. It's increasingly a city of the rich and poor. As mayor Mark Farrell noted in his opening remarks, it has a mere 2.5 percent unemployment rate. But that high employment and all those tech billionaires (and garden-variety tech multimillionaires) have made this a very tough place to live. The median home sale price is $1.65 million. The average income needed to afford a home here, according to the California Association of Realtors, is $330,000 per year. Meanwhile, the issue of homelessness in San Francisco often seems an intractable problem. And although the number of individuals identified in the most recent point-in-time count was slightly down, the survey is widely assumed to be low, especially when it comes to counting families.
All of which points to a city in the deep throes of a housing crisis. This crisis stems from a melange of factors, many of them decades in the making. But it is very often laid at the feet of the tech industry workers, who for years have been blamed for gentrifying the city and driving up rents. And no matter who you blame — techies, NIMBYs, foreign investors — the general zeitgeist when it comes to actually fixing anything is an abysmal sense of intractable dread.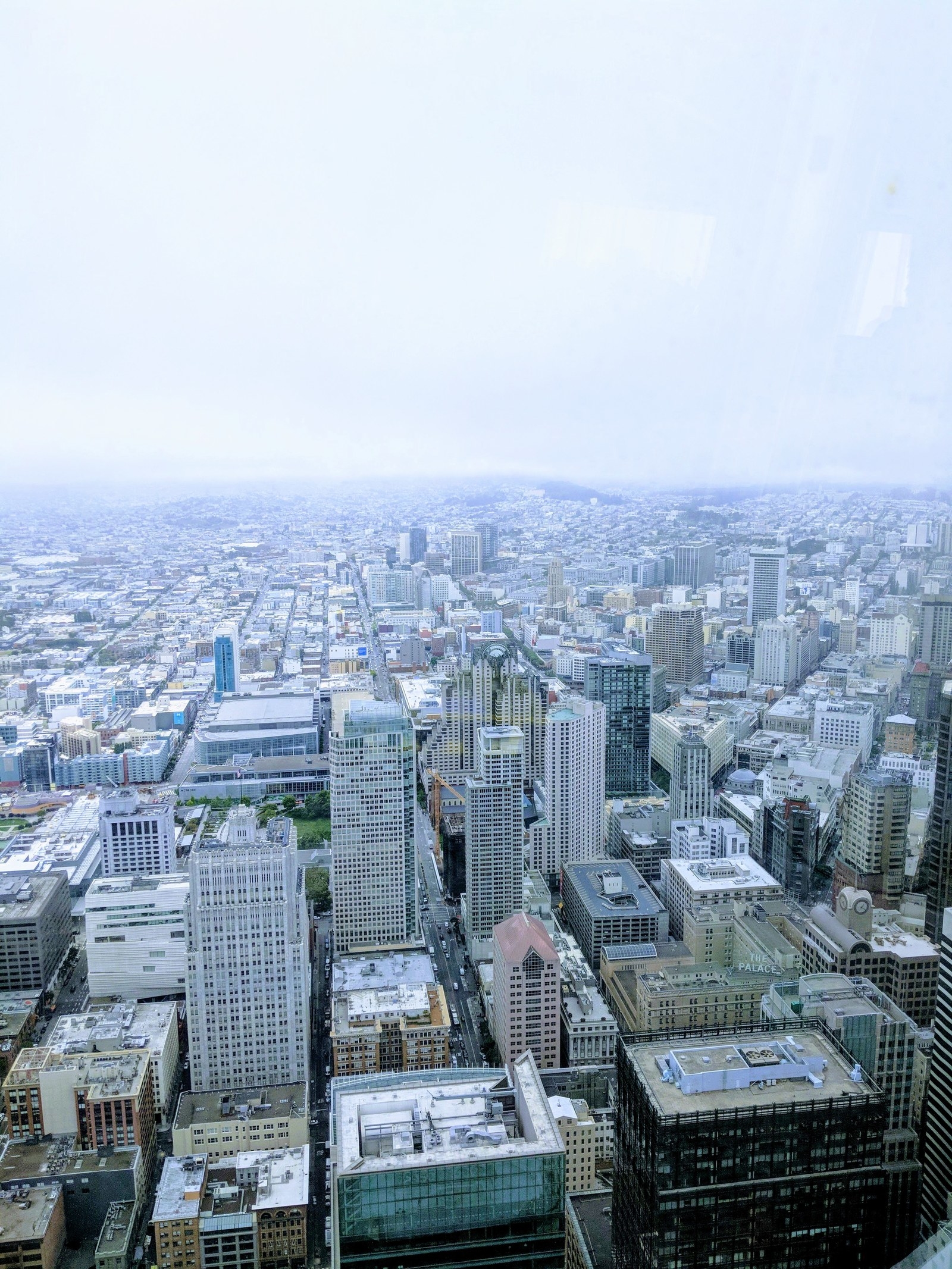 But to Benioff, "this is a solvable problem."
"We're going to raise more than $200 million to get every homeless person off the streets," he promised. He called on those who work in tech to help make this a reality. But Benioff also pushed back on those who would blame the city's current woes on the industry.
"The challenges I've described today are not all the fault of the tech community," he said. "Just as I'm challenging the tech community to step up, I'm challenging others not to scapegoat the tech community." He called on the city, and its businesses, to support each other, and to grow together.
Benioff's notes on unity were pitch-perfect for this moment in time in this city of wealthy liberals. He was impassioned and articulate, and he puts his money (and time) where his mouth is. Some interpreted the remarks, especially coupled with his US flag lapel pin, as a step toward an actual run for office. Yet while the determination came through as genuine, the solution was...vague.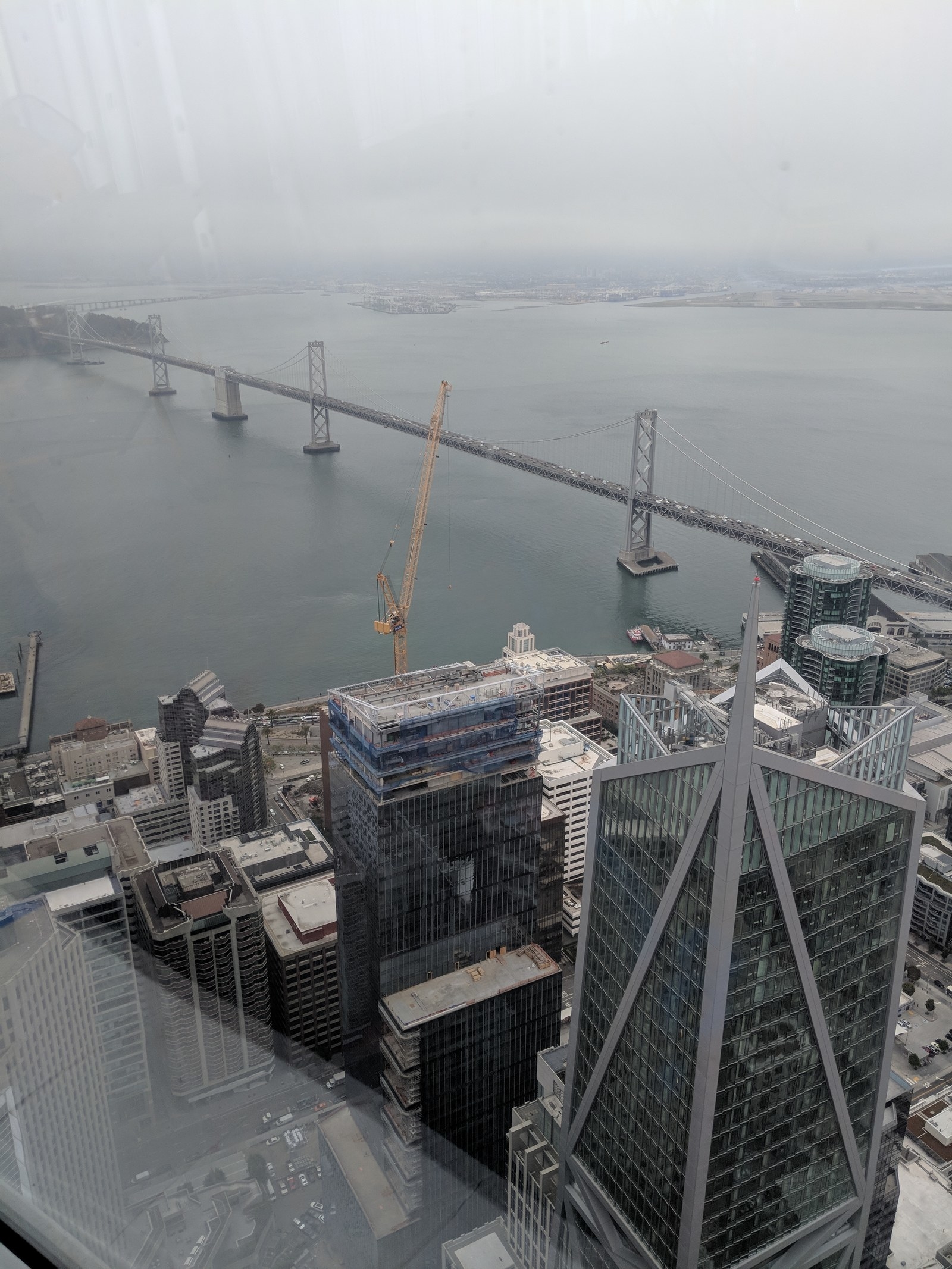 It is true that many of the problems around affordable housing and homelessness in the Bay Area have been ongoing for many years. But if you want to look to a moment when everything seemed to change in San Francisco, and it became a city dominated by, rather than adjacent to, the tech industry, the years from 2010 to 2013 seem worth examining. Facebook and Twitter both went public. In 2011, Ed Lee, widely seen as a friend to the tech industry, was appointed (then elected) mayor. One of his early acts was to extend a tax break to businesses, mostly tech firms, to locate in the city's Mid-Market district. (This would become known as the "Twitter tax break.") In 2013, ground was broken on the Salesforce Tower, which would go on to reportedly cost $1.1 billion. Amid all that, home prices, after dragging for a few years after the Great Recession, began to shoot up.
Now, Salesforce is not the only tower in the neighborhood. The Millennium Tower, completed in 2009 at a mere 184 meters, is proximate to Salesforce, and from the latter's observation deck you can gaze down onto the former's roof. Under that roof, the venture capitalist Tom Perkins (who once boasted that his watch cost as much as a "six-pack" of Rolexes) bought a penthouse to gaze out at the city. Perkins paid $9.4 million for the condominium and did another reported $9 million in improvements to it. In 2016, Craig Ramsey, a tech industry CEO, bought the property for a mere $13 million.
Today, the Millennium Tower is slowly sinking into the soft clay soil of San Francisco Bay. It has now has sunk some 17 inches on one side, and its roofline now tilts several inches to the north and west. Despite the Bay Area's soaring home prices, the many millionaires who own property there are having trouble unloading it.
Nobody wants to pay for a piece of the leaning tower of Frisco.
Because of course what goes up must come down. And in tech, as in earthquake country, that can happen very quickly no matter to which heights you once soared. (See: Myspace, the collapse of the Nimitz Freeway, Pets.com, the collapse of the eastern span of the Bay Bridge, Vine, Zynga, Jawbone, Jelly, Color, Yik Yak, the great earthquake and fire of 1906.) But for a company like Salesforce, which passed $10 billion in its annual run rate last year, and its gleaming new tower, these seem like distant concerns.
At the end of the ceremony, the press was ushered into the nave of this newest tech temple. We were offered little cups of curds and whey, with fresh spring vegetables, to snack on.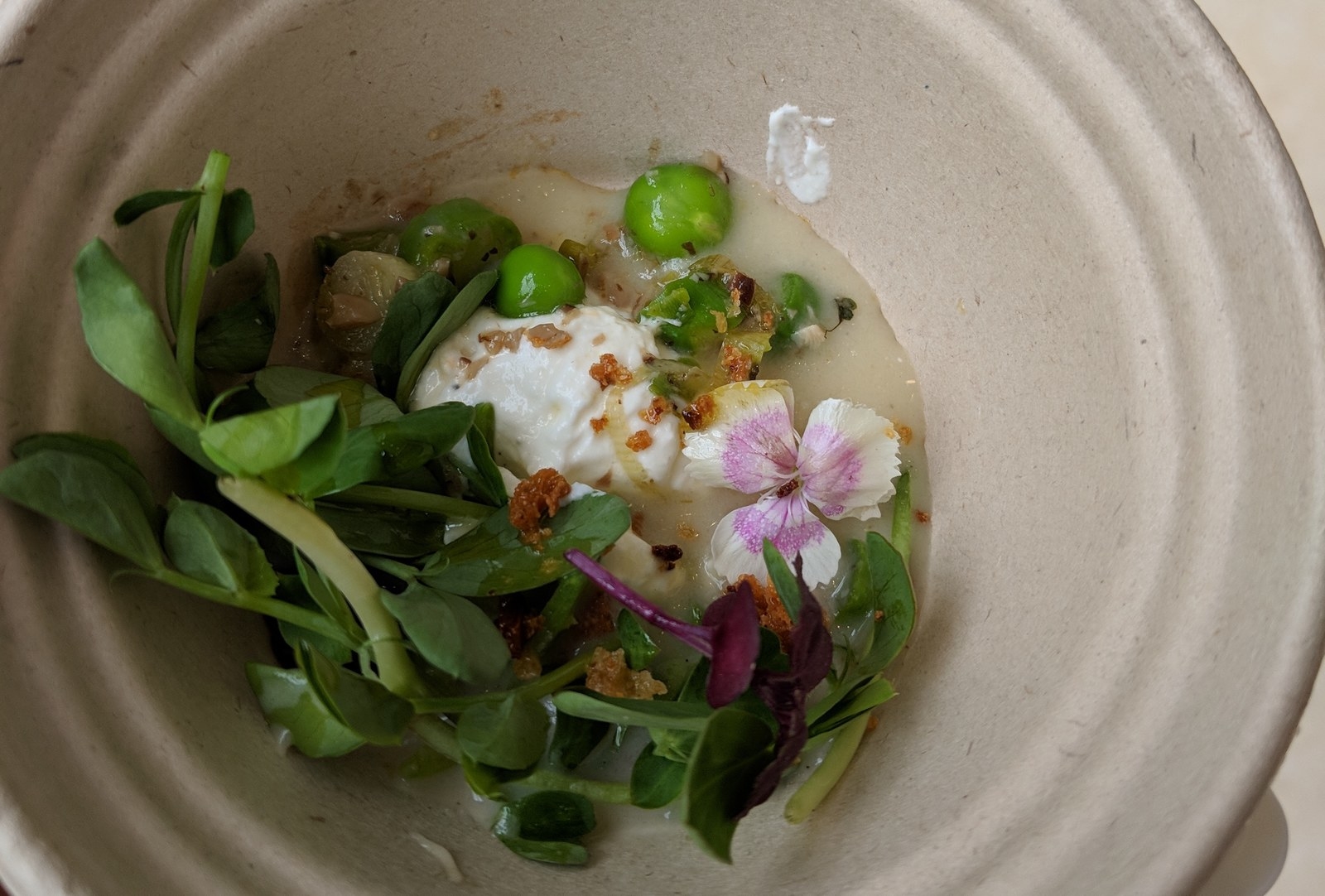 And then we were whisked up to the 61st floor on an elevator so fast it makes your ears pop, and invited to gaze out upon the city. And as Benioff had explicitly pointed out during his address, the city was gazing back at us. The rich, the poor, the homeless, all the people of San Francisco, "they're all looking up at this tower," he said. "When you look up and see this tower, I want you to know you are not alone." He wants people to "see it as a beacon."
And when you look down? Well. From that height, can you really tell a tech bro from a homeless mother? Don't they all just look like ants? Or even Sims? "This tower allows us to see this is one community," Benioff promised.
Maybe so. But on Tuesday, at least, it was pretty hard to see very much of anything through all the fog.