This Woman Still Doesn't Know If Her Rape Kit Was Tested After Five Years
At one point, police told Heather Marlowe that her rape kit wasn't tested due to a backlog at the lab of "more important crimes," the suit said.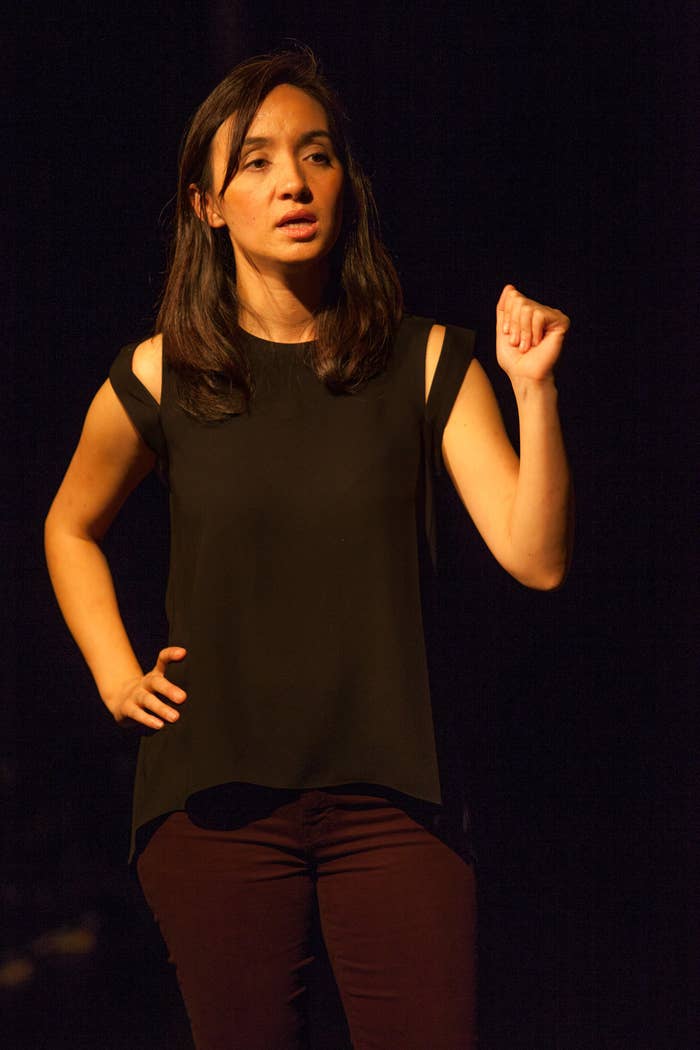 A San Francisco woman who was allegedly raped in 2010 — and says she still doesn't have confirmation from police that evidence collected at the hospital was tested — has sued the city and police officials, saying her constitutional rights were violated.
Heather Marlowe filed the lawsuit in federal court in California on Friday. The suit, which she will discuss at a news conference later Tuesday, said the city has "policy, practice and/or custom of failing to diligently investigate sexual assault allegations."
The suit claims that because the city failed to confirm for more than five years that the evidence was tested, it violated the Equal Protection clause of the Constitution "by having an express policy that, when enforced, had the effect of discriminating against women based solely on their gender."
"The failure to test rape kits basically amounts to a policy of discrimination against women," Marlowe's lawyer, Alex Zalkin, told BuzzFeed News.
The suit names the city of San Francisco; Suzy Loftus, the president of the San Francisco Police Commission; San Francisco Police Department Chief Greg Surh; SFPD Deputy Chief Mikail Ali; and Officer Joe Cordes, and asks for confirmation the kit be tested and monetary damages. (All statements in this article are from the lawsuit unless otherwise noted.)
The San Francisco Police Commission, the San Francisco Police Officers Association — Cordes' union — and the city's spokesperson did not immediately return requests for comment. The San Francisco Police Department declined to comment and referred questions to city attorneys.

---
Originally from Washington state, Marlowe moved to San Francisco in 2008 after graduating from UCLA. In May 2010, she and her friends participated in the city's annual footrace known as Bay to Breakers — a 100-year-old event in which runners race 7.5 miles from the San Francisco Bay west to the Pacific Ocean.

Marlowe described the event to BuzzFeed News as a "party on the streets." While at Bay to Breakers, a man handed Marlowe a beer in a red plastic cup, the lawsuit said.
After she drank it, the next eight hours were a blur, the lawsuit said. She woke up in another person's home disoriented, confused, and in pain. She was in an unfamiliar house with no memory of what had occurred. She had "vaginal and pelvic pain," the suit said.
Marlowe went to San Francisco General Hospital and underwent a rape kit by a sexual assault nurse examiner. The nurse and at least one SFPD officer said she could expect the results in 14 to 60 days, the suit said.
"I was just trying to remain composed and keep my dignity while in a vulnerable place," Marlowe told BuzzFeed News.
On May 17, Marlowe returned to the area where the alleged rape occurred in an attempt to identify the house she woke up in. She found what she thought was the house, and called SFPD Officer Joe Cordes and arranged to meet him there the next day, the suit said.
A few days later, Marlowe and Cordes knocked on the house's front door and a man answered. "Cordes demanded that Marlowe enter the home while Cordes distracted" him "to see if Marlowe could identify the home as the scene of her rape," the suit said.
"It was a very confusing and chaotic moment," Marlowe told BuzzFeed News. "I was trying, as best as I could, to recall if the house looked familiar."
The suit says Cordes's actions increased the risk of harm to Marlowe. "My rapist could have been inside the house," Marlowe said. She ultimately couldn't say whether it was the home she woke up in.
One day later, Marlowe googled "what she believed was the name of her rapist. She found a picture of a man that resembled what she could remember," the suit said.
She told Cordes about the potential suspect — and he instructed her to contact and flirt with him in order to elicit a confession, the suit said.
He also told Marlowe to set up a date with the suspect to "prove that [she] could identify him in a crowd," the suit said. According to the lawsuit, Cordes told Marlowe that if she refused to do this, SFPD would not continue to investigate the rape.
"I had to find out who did this to me. I couldn't just let it go."
Marlowe bought a burner phone, created an alias, contacted the man, and set up a date to meet him in person, the suit said. After the man canceled two dates, Marlowe told police she refused to continue privately investigating her case.
"It's bewildering that the very systems that are in place that are supposed to protect us are in fact increasing danger and harm to victims," Marlowe told BuzzFeed News.
During multiple meetings with SFPD officers, Marlowe said in the suit Officer Cordes discouraged her from further pursuing her case, saying that rapes in which alcohol was involved are difficult to investigate and prosecute.
"I had eight hours of my life taken away from me," Marlowe said. "I had to find out who did this to me. I couldn't just let it go."
---
Police officers eventually questioned the suspect and obtained a DNA sample from him, the suit said. In December 2010 — seven months after the alleged rape — an SFPD officer told Marlowe that neither her rape kit nor the suspect's DNA had yet been processed, the suit said.

Marlowe was told to call back in six months for an update — but when she did, in May 2011, she was told that due to a backlog at the lab of "more important crimes" her kit had yet to be processed, the suit said.
Six months later, in December 2011, Marlowe followed up again — and was once again told that her kit had not been processed due to a backlog, the suit said.
In 2012, while waiting for the results, Marlowe wrote a play called The Haze to call attention to her untested rape kit. The first workshop was in March 2012, and after a re-write, Marlowe performed the updated version in September 2014.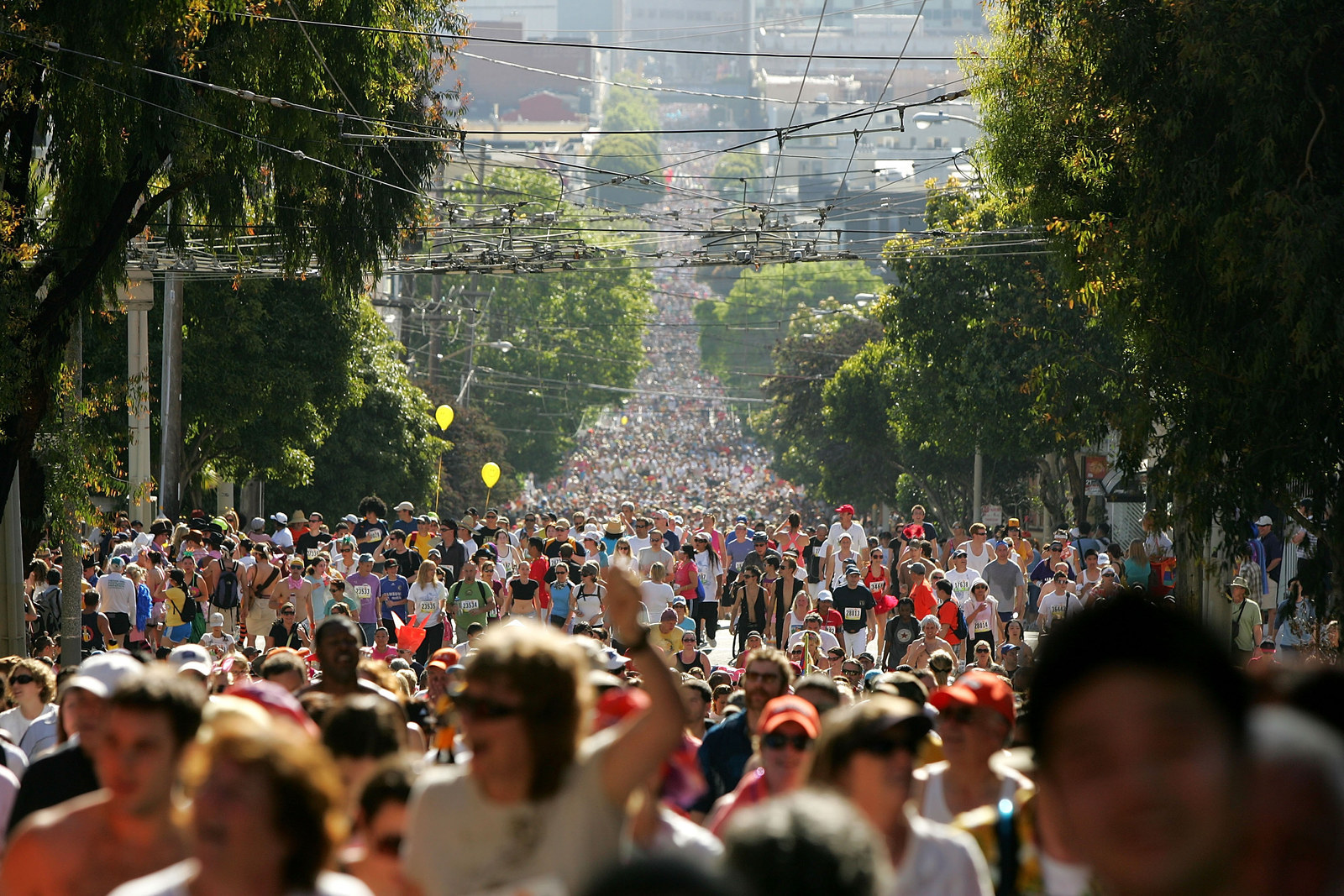 In August 2012 — more than two years after the Bay to Breakers race — Marlowe went to the police station in person. She was told that, due to the amount of time that passed, her case was considered inactive, the suit said.
Police also told her, according to the suit, that because Marlowe was "'a woman,' 'weighs less than men,' and has her 'menstruations,' that Marlowe should not have been out partying" on the day of the race.
Marlowe asked officers to retrieve her case from storage, and they told her to follow up in six months, the suit said.
"It was very belittling and demeaning," Marlowe told BuzzFeed News. "I submitted myself to a forensic examination under the representation that what was taken from me was going to be used in an investigation."
Marlowe reached out to a "well connected" woman who had seen her play for help. The woman said she contacted San Francisco Police Commission President Suzy Loftus, according to the suit.
On Oct. 18, Loftus informed Marlowe that her rape kit was being tested, the suit said. Two days after, police told her it was being placed in CODIS — a national DNA database, the suit said.
Marlowe told BuzzFeed News she asked for a copy of the results — and has still not received them.
---
Around the time Marlowe was told her rape kit was being tested, media outlets began increasingly reporting on unprocessed rape kits around the country.

Last September, Vice President Joe Biden, U.S. Attorney General Loretta Lynch, and Manhattan District Attorney Cyrus Vance Jr. announced that $80 million will be allocated to law enforcement agencies across the country to test the massive backlog of neglected rape kits.
In February 2014, following an audit, the SFPD said they had 753 untested rape kits from 2003 to 2013.
Then, following a story in the San Francisco Chronicle in March 2015 detailing irregularities at the police department's crime lab — including mishandling forensic evidence such as rape kits — Marlowe told BuzzFeed News she began to question whether her test was ever processed.
In May 2015, she filed a Freedom of Information Act request for the results of her kit, but was told they are not public records, the suit said.
To this day, according to the lawsuit, Marlowe was never provided with any documentation to prove her rape kit was tested.
"When you surrender your evidence from a violent crime, it's a woman's right to have it used in an investigation," Marlowe told BuzzFeed News. "There's no justice here for me."

Read the full complaint:
Download PDF