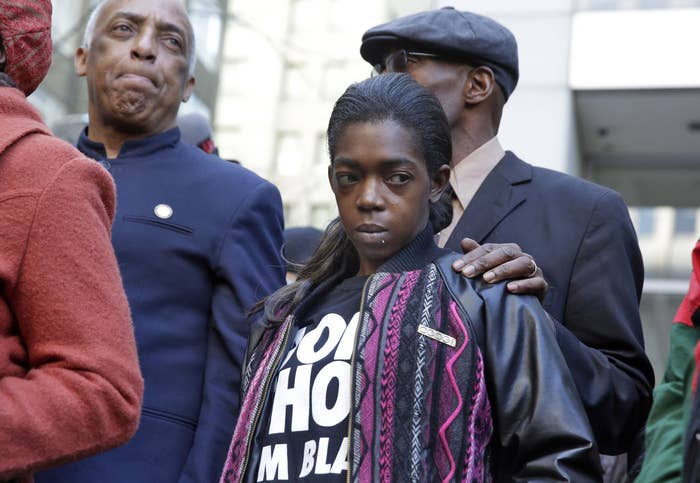 The Brooklyn woman that was with Akai Gurley the night he was fatally shot by rookie NYPD Officer Peter Liang delivered emotional testimony in court Tuesday, describing how she performed first aid on her wounded boyfriend.
Melissa Butler sobbed as she recalled for the jury how she performed CPR and chest compressions on Gurley, yelling at him to "stay with me," as they waited for medical help to arrive.
Gurley died in November 2014 when Officer Liang's service weapon discharged and a bullet ricocheted off a wall in the stairwell of the housing project in which Butler lived.
Butler's testimony came in the second week of the trial. Liang, 28, is charged with manslaughter, criminally negligent homicide, assault, reckless endangerment, and two counts of official misconduct in the death of Gurley.
Liang maintains that his gun discharged accidentally as he patrolled the dimly-lit stairwell of the housing project.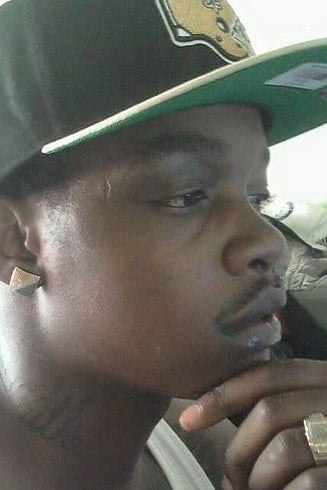 On the night of November 20, 2014, Gurley visited Butler at her apartment so she could re-braid his hair. The two met in 2011 at the store when Gurley offered to pay for her items, she said. The two started dating shortly after.
After she braided his hair, Butler said they entered the 7th floor stairwell to leave the building because the elevator wasn't working.
As they entered the dimly lit stairwell and began to descend, Butler said she heard a loud boom and saw a flash. The two fled, but when they reached the fifth floor landing, Butler said Gurley collapsed.
After she saw that he was bleeding from the chest, Butler testified that she ran to the fourth floor and knocked on a neighbor's door, asking them to call 911.
"I leaned over him in a puddle of blood and urine and I was telling him to stay with me, I'm getting help," Butler said while crying.
Neighbor Melissa Lopez, who testified on the first day of the trial, relayed instructions from emergency officials to Butler, who began performing CPR. She said she performed CPR for about five minutes before help arrived and took over.
"He was conscious, couldn't talk" Butler testified. "His eyes were bloodshot red."
Butler became so emotional she needed a break before cross-examination. Her parents, sitting in the first row of the gallery, audibly sobbed throughout her testimony. Gurley's aunt, Hertencia Peterson, and Kimberly Ballinger, the mother of Gurley's child, also cried through Butler's questioning.
Rae Koshetz, Liang's attorney, questioned Butler on the duration of the incident, asking her if she was wearing a watch or had a cell phone with a clock on her that night. Butler had testified in a previous hearing that she performed CPR for three minutes – not five as she said on Tuesday.
"Is it fair to say that when you talk about the time when things were happening, it's an estimate?" Koshetz asked.
"Yes," Butler said.