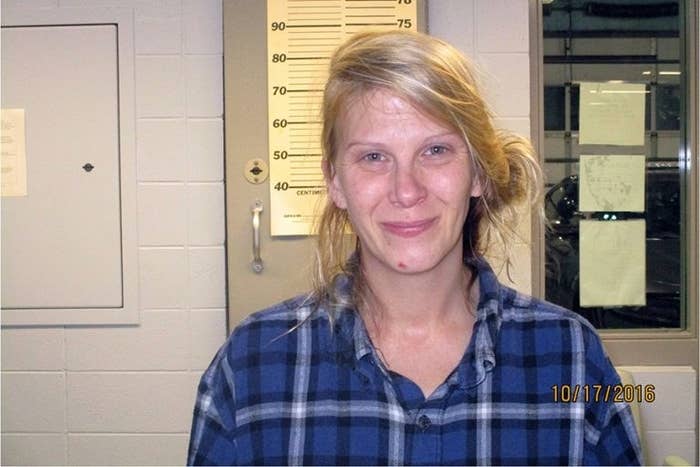 A Wisconsin woman was charged with disorderly conduct for allegedly smearing peanut butter on 30 cars outside what she mistakenly believed was a Donald Trump rally.
Christina Ferguson, 32, was arrested after disrupting a wilderness conservation club meeting and smearing peanut butter in the shape of penises on vehicles in the parking lot.
According to sheriff's officials, Ferguson entered the meeting Monday night holding a family-size jar of low-sodium, creamy, natural Jif, and yelled at the attendees about how much she hates the Republican presidential nominee.
After the members asked her to leave, Ferguson allegedly went to the parking lot and smeared peanut butter on the vehicles. She then walked to a nearby apartment complex, where she was arrested.
Ferguson, who police say had a blood-alcohol level of .218, initially denied responsibility while licking her fingers, "an action that would infer she had peanut butter, or some other edible food, on her fingers," officers reported.
According to the incident report, she later admitted to disrupting the meeting and vandalizing cars because of "how much she loved Hillary Clinton and hated Donald Trump."
"Peanut-buttering is better than firebombing, and Trump plans on firebombing everybody in other countries," Ferguson said, according to the report.
Ferguson is free after posting bail.