NASA Successfully Launches Mars Test Rocket Orion
The spacecraft is not carrying humans, though NASA hopes it will eventually allow astronauts to explore deeper into space than ever before. The launch was scuttled Thursday due to high winds and a valve issue but completed successfully on Friday.
Updated — Dec. 5, 2014 11:40 a.m.
The Orion spacecraft has safely made its way back to Earth.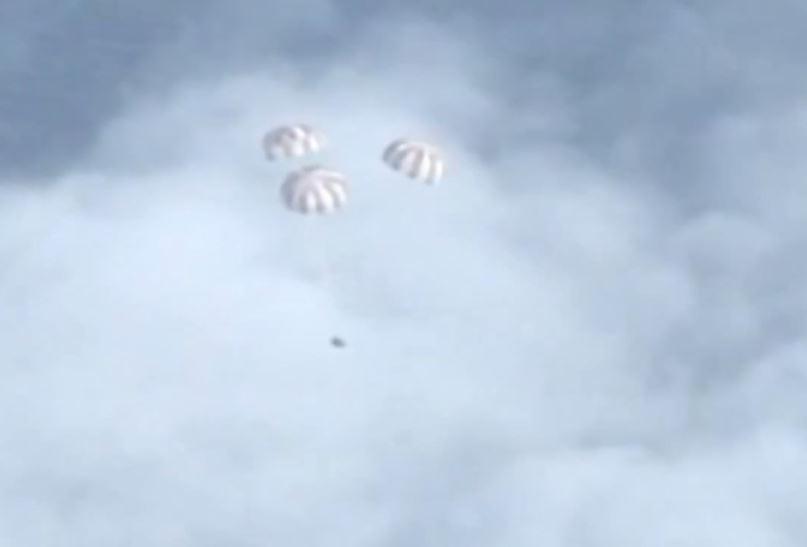 The spacecraft splashed in the Pacific Ocean at 10:29 ET. The rocket was stable and upright when it landed.
Orion entered the Earth's atmosphere at 20,000 mph and withstood peak temperatures of 4,000°F.
Three parachutes assisted the spacecraft in slowing down. The three main parachutes would nearly cover a football field.
Orion traveled 60,000 miles and the U.S. Navy is now helping recover the spacecraft.
NASA's new test rocket Orion launched at Cape Canaveral, Florida, this morning, after initially being scuttled Thursday due to high winds and a valve issue.
Via NASA/Vine
The successful launch of Orion is a big step in the quest to send humans to Mars.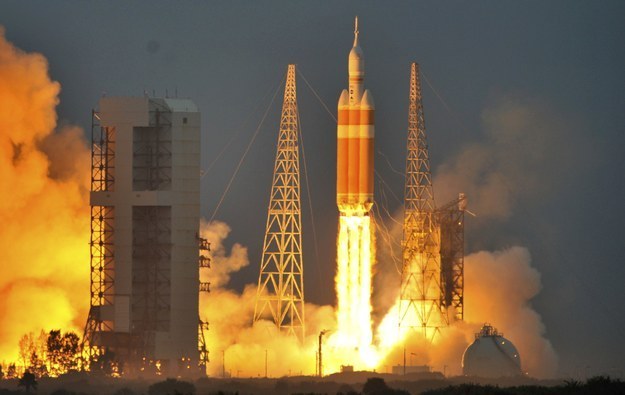 While no one will be aboard the Orion for this flight test, the spacecraft is designed to eventually carry astronauts deeper into space than ever before. It's NASA's first manned spacecraft in more than 40 years.
The test, called Exploration Flight Test-1, will launch atop a United Launch Alliance Delta 4 Heavy rocket. The spacecraft will orbit the Earth twice, flying approximately 3,600 miles above the planet, more than 14 times higher than the orbit of the International Space Station.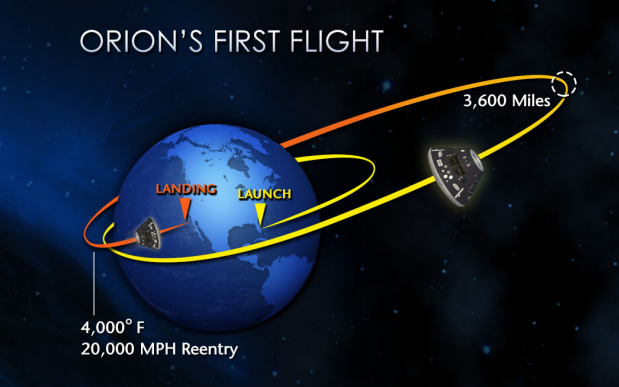 When Orion re-enters Earth's atmosphere, the spacecraft will be traveling at about 20,000 miles per hour, according to NASA.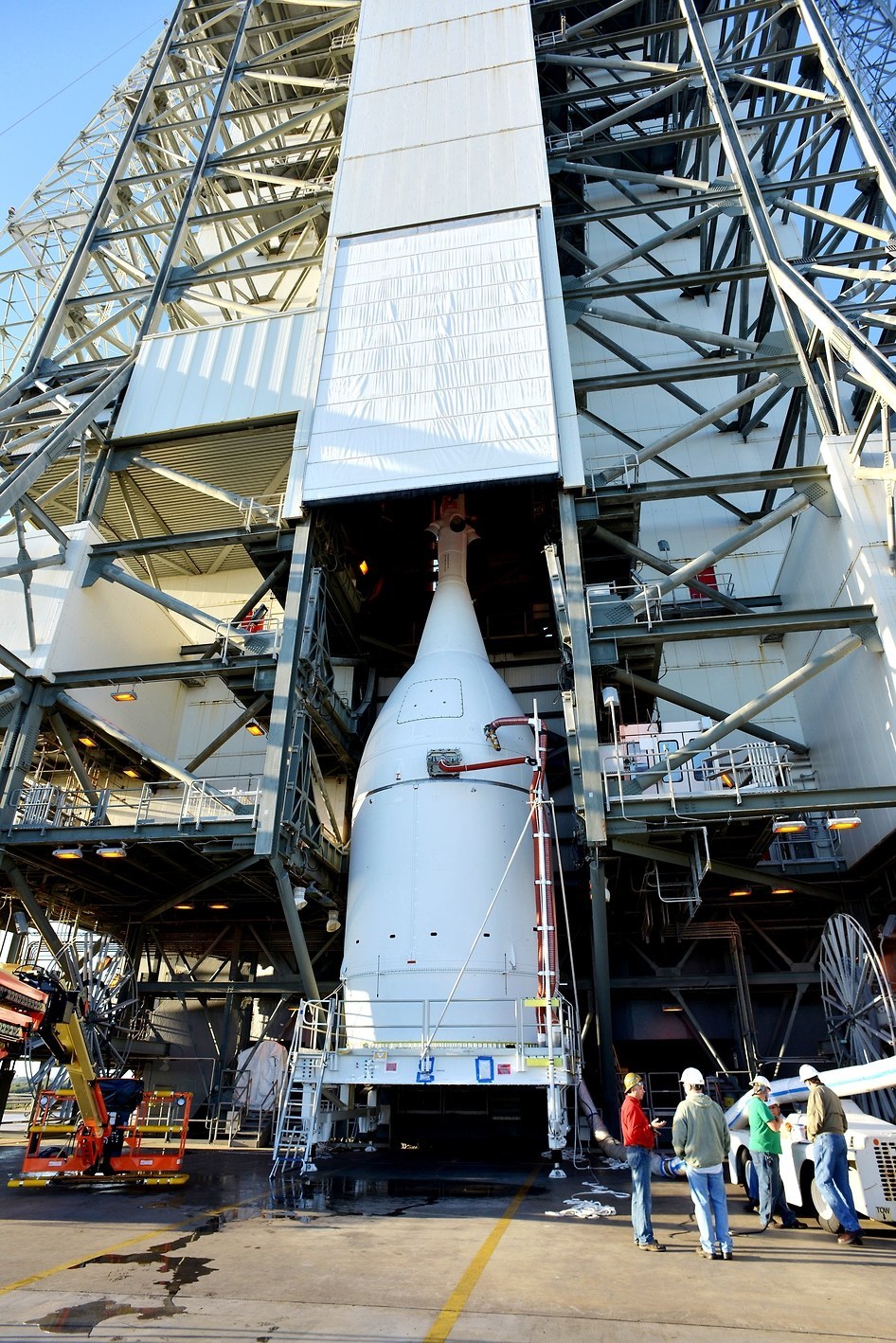 Officials are expected to recover it again after is splashes into the Pacific Ocean near Mexico's Baja coast. While the capsule will not be carrying any humans, the mission is especially risky for the officials on hand that will retrieve it from the ocean.
"The environment in the open ocean is a hazardous environment in and of itself," Jeremy Graeber, recovery director for the test flight, said during a news conference. "Nominally, the vehicle coming down should not pose any threats to the recovery forces, but it's a test flight, so there are systems that we are not 100% sure we know what position they're in once we're splashed down. We have high confidence that they'll be in great shape, but we've prepared ourselves in case there are some issues."
Orion's flight will take about four and a half hours, with splashdown expected at approximately 11:29 a.m. ET.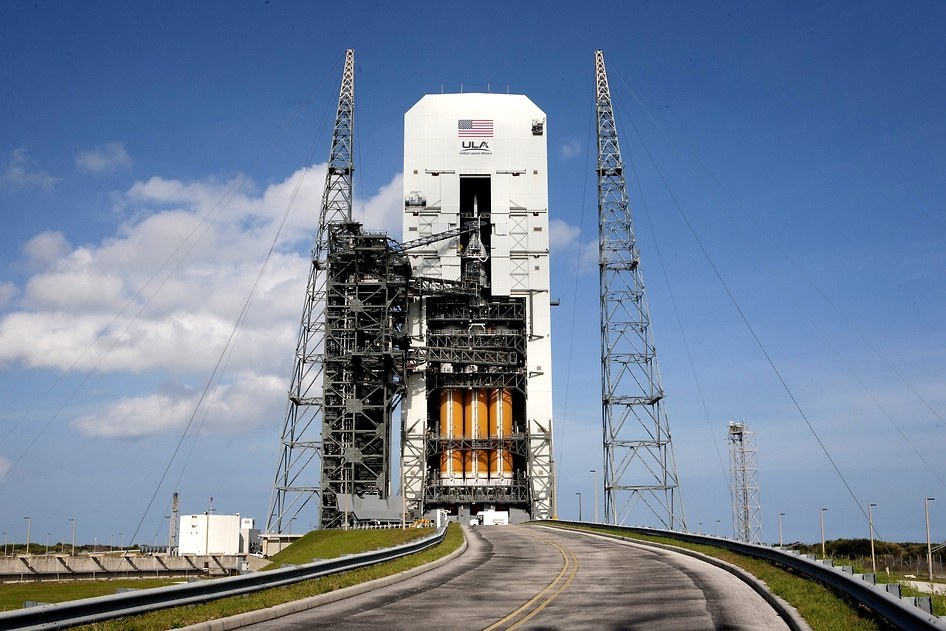 This is also the first mission to test a heat shield strong enough to protect against 4,000 degree temperatures and a parachute system designed to slow down Orion's descent.
If all goes well, Orion's next flight will be a seven-day mission again without a crew, followed by its first crewed flight in as early as 2021.
NASA's attempted launch on Thursday, but a fuel and drain valve that didn't close scuttled Thursday's mission. Strong winds and a boat in the launch area also caused delays.