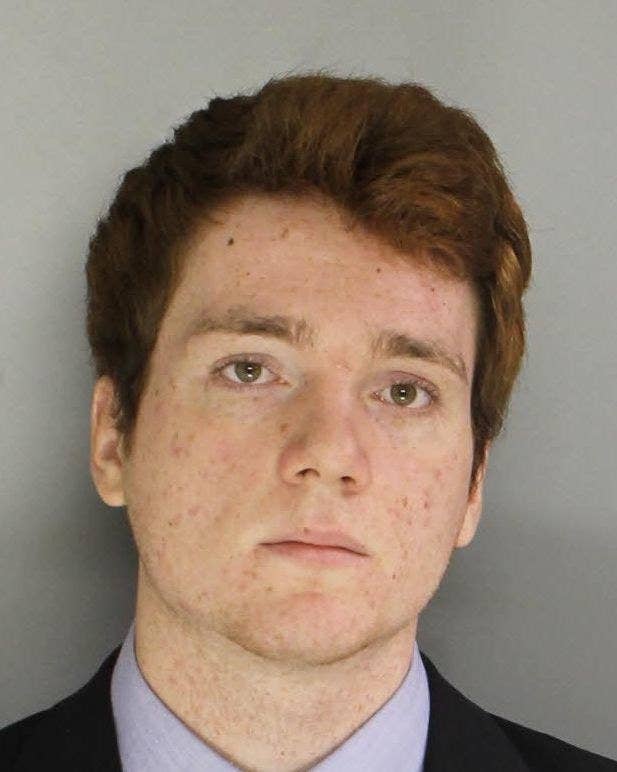 A Philadelphia college student is facing several felony charges for allegedly hiding a cell phone camera in a single-stall bathroom at Villanova University to take videos of people without their consent.
Vincent Kane, 19, was arrested Wednesday for placing a camera phone in a bathroom in a building that houses classrooms and administrative offices on the Villanova University campus and at a CVS Pharmacy.
When detectives approached Kane on campus — where he is a part-time student — he admitted that he hid the phone in the bathroom and said he masturbates to the videos he captures, according to the Delaware County district attorney.
Kane also told detectives that he has been recording videos for about two years.
"For his own sexual gratification, Vincent Kane surreptitiously recorded countless victims, including his fellow students, violating and breaching their personal security which can never be restored," Delaware County district attorney Jack Whelan said in a statement.
Detectives traced the cellphone to Kane's Broomall home, where they found an external hard drive inside a bedroom closet. The hard drive contained more than 51,000 images and videos secretly recorded in a Villanova classroom and a local high school, according to the district attorney.

"The University is appalled by the behavior of this individual, and he has been banned from campus since shortly after the investigation began," a Villanova University spokesperson said in a statement.
A search of the hard-drive also turned up child pornography, including a video of a toddler being sexually assaulted by an adult male.

Kane is charged with possession of child pornography, sexual abuse of children, criminal use of communications facility, and intercepting communications — all felonies. He is also charged with two misdemeanors.
Kane is out on bail and is scheduled to appear in court November 3.