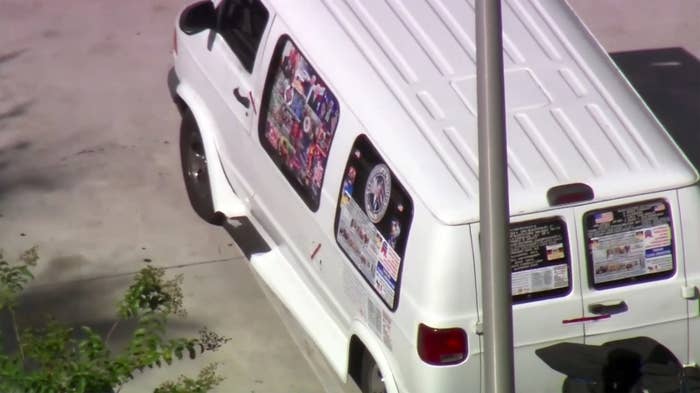 Authorities in Florida confiscated a white van covered in a collage of pro-Trump and conspiratorial stickers Friday in connection with an arrest over a series of explosive packages sent to prominent Democrats and critics of the president.
The van, which was parked outside an AutoZone store in Plantation, Florida, was plastered with images including President Trump, Vice President Mike Pence, and the Republican party logo. Another decal read, "CNN SUCKS," echoing the chant commonly heard at Trump rallies.
Other images in the windows showed the faces of Democrats, some of whom were targeted with explosive packages, and CNN commentator Van Jones, in the red crosshairs of a rifle scope.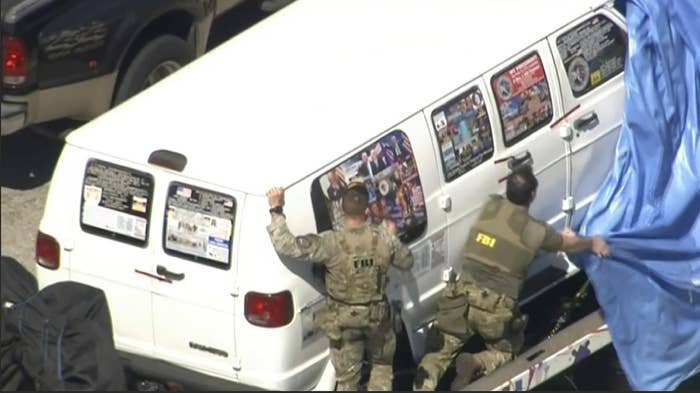 "Zero tolerance, kill your enemy and those who rob you and then take them to Everglade for gators," read one message next to a smiling portrait of Trump in a window.

"No George Soros globalist, social progressive Democrat ever in FLA," another read.
As FBI agents descended on the van, it was covered with a blue tarp and towed away. Photos from Florida residents quickly emerged on social media apparently showing the suspect, Cesar Altieri Sayoc, driving the van around the area.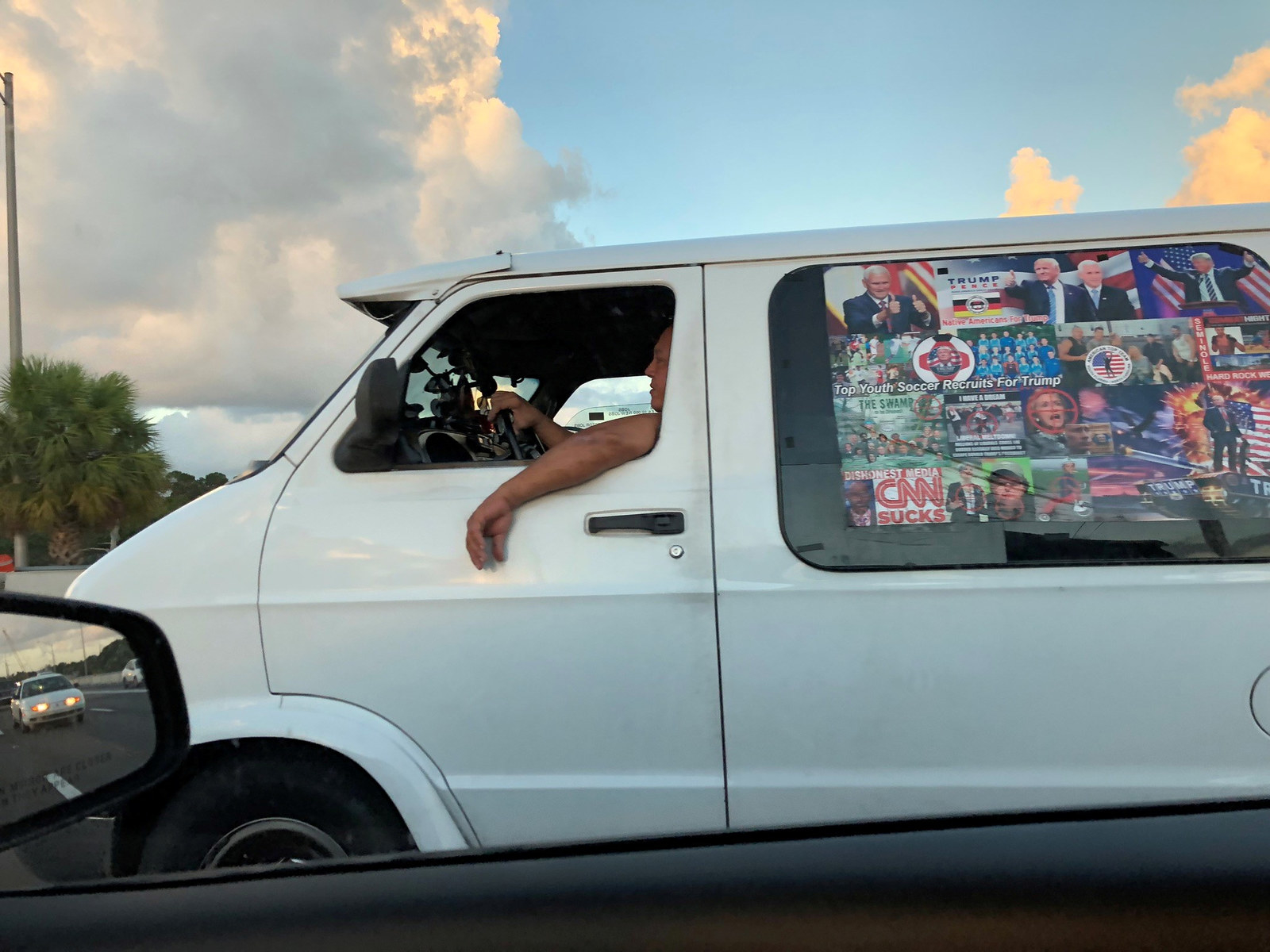 On his now-deleted Twitter account, Sayoc posted a picture of one of his van's pro-Trump windows.

Joseph Sassine, a Florida resident who described himself as a supporter of Trump, told BuzzFeed News he had seen the van around and thought, "Oh boy, he must be a bigger supporter than I am."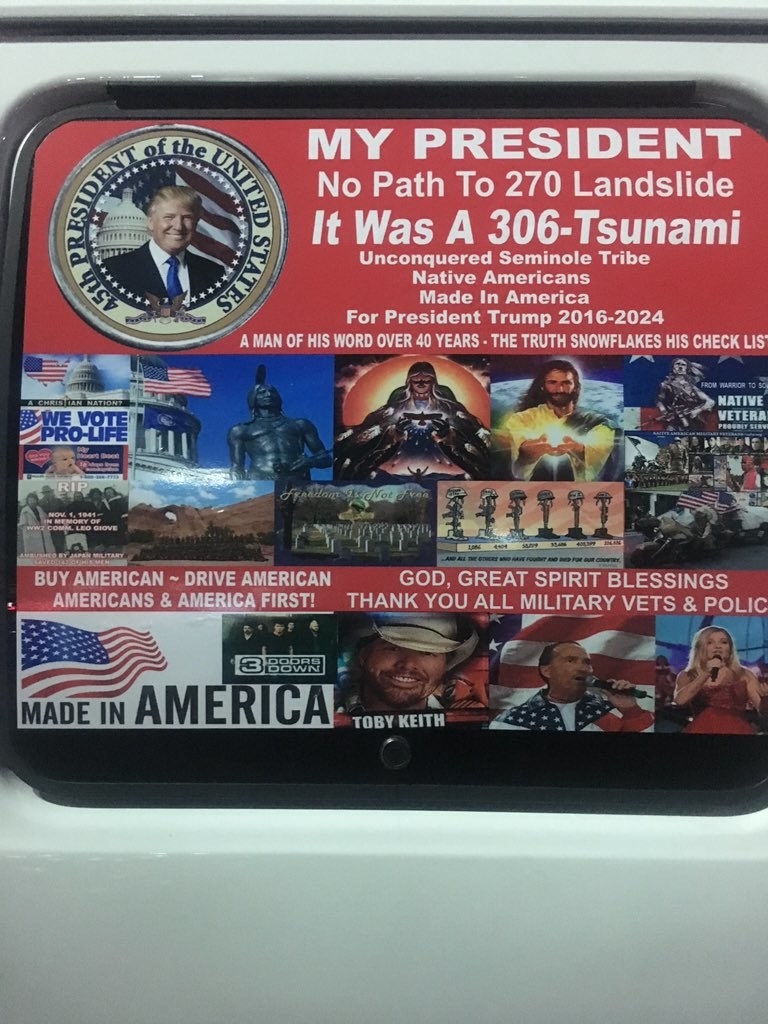 Sassine said he did not see the person driving the van.
At least 13 potentially explosive packages were sent since Monday, an act officials call terrorism. Two packages addressed to US Sen. Cory Booker and former national intelligence director James Clapper were discovered.
Other packages were addressed to George Soros; Hillary Clinton; Barack Obama; former CIA director John Brennan via CNN's New York office; Eric Holder; US Rep. Maxine Waters' Washington, DC, and California offices; actor Robert De Niro's business; and former vice president Joe Biden.