Undercover NYPD Detective Found Guilty On Lesser Charges In Biker Brawl
Detective Wojciech Braszczok was acquitted of the most serious charges stemming form a 2013 motorcycle melee on the West Side Highway.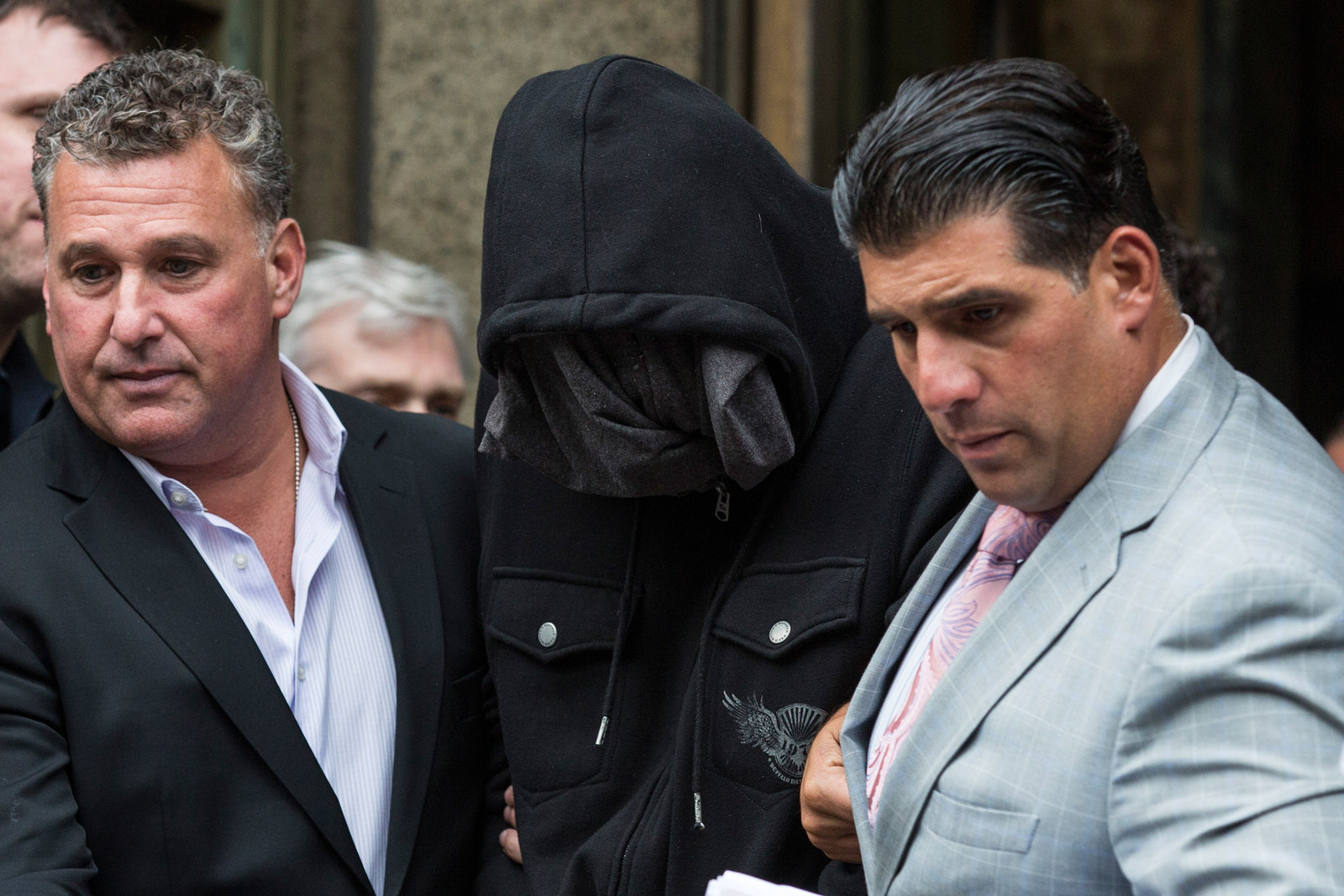 An undercover NYPD detective was found guilty of assault, coercion, criminal mischief and riot for his involvement in a highly-publicized biker brawl that started on the West Side Highway in New York City in 2013.
Detective Wojciech Braszczok was acquitted of the most serious charges for ignoring his police duties when motorcyclists – who were captured on witness video – apparently attacked SUV driver. Braszczok was cleared of gang assault and first-degree assault charges.
In September 2013, Alexian Lien was driving an SUV on the West Side Highway with his family, when the bikers, all riding together, surrounded his Range Rover around 1:30 p.m. Lien said he felt threatened, so he accelerated his SUV and ran over a motorcyclist, crushing his spine and paralyzing him.
Video of the event shows more than a dozen bikers – including Braszczok – chasing Lien's vehicle. When they finally caught up to him, they broke the windows of his car, pulled Lien to the street and pummeled him while his wife and toddler remained in the vehicle.

Braszczok never hit Lien, but that he broke the car's back window and kicked the passenger side twice before he drove away on his motorcycle.

"I should have called 911, but I didn't," Braszczok said in court, according to CBS, adding that he regretted his decision. The detective also admitted to initially lying to his NYPD handler, claiming he did not witness the attack. The NYPD handler said Braszczok did not call for two days, and it was not until helmet-camera videos of the brawl were posted online that he confessed to being at the scene.
Braszczok testified that he did not have a gun or badge on him and did not think anyone would believe he was a police officer, according to ABC News.

Braszczok's attorney, John Arlia, downplayed Lien's injuries in court saying, "In Brooklyn, it's a right of passage. You get cuts all the time," according to ABC.
Eleven people were indicted in the case, some pleading guilty to charges including assault and riot. Lien, the SUV driver, was not charged. Braszczok opted for a bench trial rather than a jury.