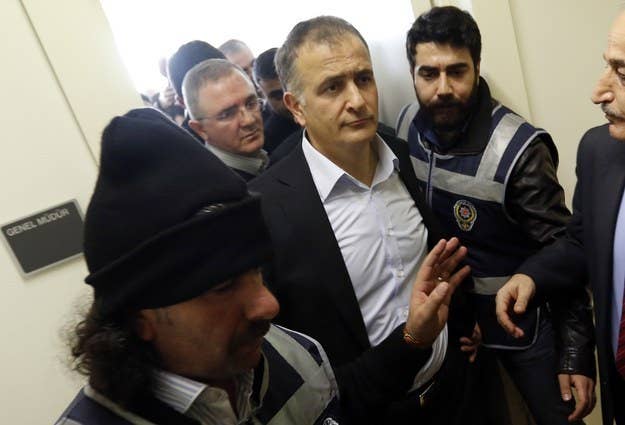 Updated – December 14, 2014 4:50 p.m. ET
Turkish police have arrested at least 23 people during raids on a newspaper and TV station seen as critical of the government, including the paper's editor-in-chief, Ekrem Dumanli.
Those arrested are accused of forming an illegal organization supporting U.S.-based moderate Islamic cleric, Fethullah Gulen, who is a strong critic of President Recep Tayyip Erdogan, according to the BBC. Journalists, producers, scriptwriters and a police chief in eastern Turkey were all detained by counter-terrorism police officers.
Crowds surrounded the building that houses the Zaman newspaper chanting "free press cannot be silenced" as police officers raided the building and detained Dumanli.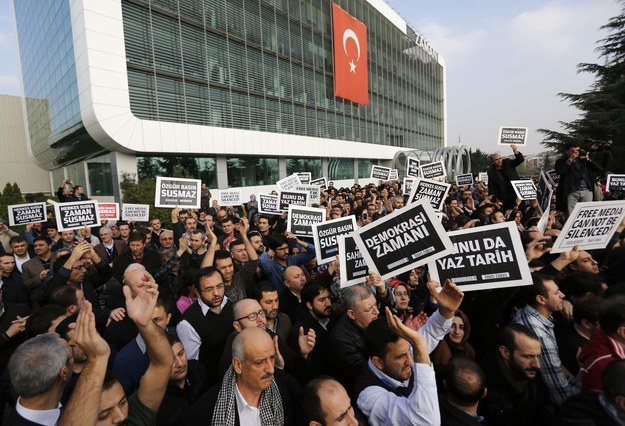 Dumani was seen waving to the crowds and cameras as he was led away.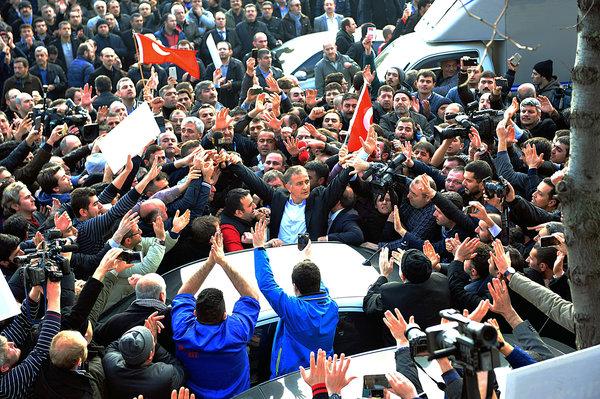 "Let those who have committed a crime be scared," Dumanli said as he was escorted out of the building, according to Reuters. "We are not scared."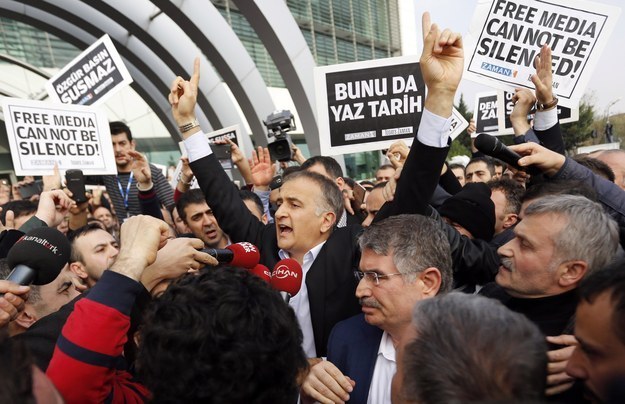 According to a report by Zaman, the arrests came after a law was signed allowing people to be arrested based on "reasonable doubt."
"This is shameful sight for Turkey," Samanyolu TV group chairman Hidayet Karaca told reporters before he was also arrested. "Sadly in 21st century Turkey, this is the treatment they dish out to a media group with tens of television and radio stations, internet media and magazines."
This is the latest crackdown on Gulen's movement, which the Turkish government has accused of organizing plots to bring it down. Gulen lives in self-imposed exile in Pennsylvania.
During a speech on Saturday, Erdogan vowed to "bring down the network of treachery and make it pay," according to The Independent.
Zaman staff tweeted about the raid as it was happening.
The U.S. State Department issued a statement regarding the arrests.
"We are closely following reports that Turkish police have conducted a series of raids and arrests at locations across Turkey today. It appears that media outlets that have been openly critical of the current Turkish government are among the targets of these actions by Turkish law enforcement. Media freedom, due process, and judicial independence are key elements in every healthy democracy and are enshrined in the Turkish constitution. As Turkey's friend and ally, we urge the Turkish authorities to ensure their actions do not violate these core values and Turkey's own democratic foundations.
Members of Human Rights Watch denounced the raids.
Foreign affairs chief Federica Mogherini and E.U. Enlargement Commissioner Johannes Hahn said the raid went "against European values"
In a statement, the pair said any move towards EU membership depended on "full respect for the rule of law and fundamental rights".
The raids and arrests "are incompatible with the freedom of media, which is a core principle of democracy," the statement reads. "We expect that the principle of presumption of innocence will prevail and recall the inalienable right for an independent and transparent investigation."