President Donald Trump announced on Monday that Lt. Gen. H.R. McMaster is his new national security adviser, replacing Michael Flynn, who resigned last week.

He also announced that acting National Security Adviser Keith Kellogg would serve as National Security Council chief of staff.
Making his announcement from Mar-a-Lago, Trump called McMaster "a man of tremendous talent and tremendous experience."

"I would just like to say what a privilege it is to be able to continue serving our nation," McMaster, a career Army officer and strategist, said Monday. "I'm grateful to you for that opportunity, and I look forward to joining the national security team and doing everything that I can to advance and protect the interests of the American people."
Flynn resigned from the position last week after withholding information from Vice President Mike Pence about a phone call he had with Russia's ambassador to the US prior to Trump being inaugurated.

Trump said he also interviewed John Bolton, the former ambassador to the UN under George W. Bush, for the job, but decided that Bolton will ultimately serve the administration in some other capacity.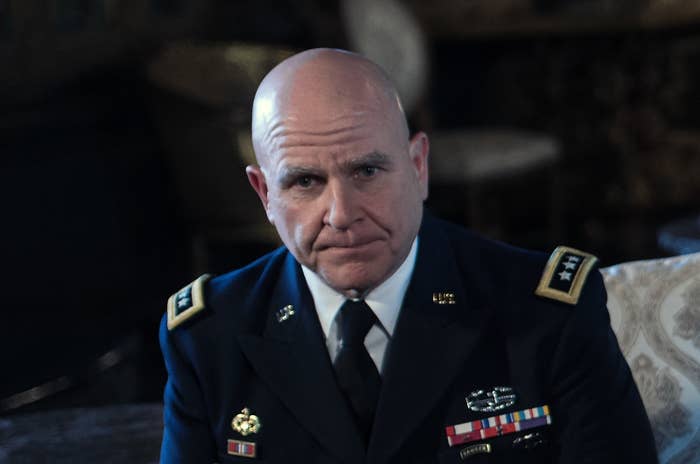 McMaster is currently the director of the Army's Capabilities Integration Center. He formerly served as the commander of the Maneuver Center of Excellence at Fort Benning.

He's a 1984 graduate of the United States Military Academy, and earned a PhD in military history from the University of North Carolina at Chapel Hill.
McMaster has enjoyed an unconventional military career that may have ended at colonel but for the 2003 invasion of Iraq. The outspoken commander become a celebrated counterinsurgency thinker, and several of those above him advocated for him to eventually become a general. Up until then, the US Army almost always promoted conventional thinking and leadership.

The three-star general had planned to retire this August until Friday, when Trump invited him to Mar-a-Lago to discuss serving as national security adviser. As a military officer, McMaster could only turn down the job if he moved up his retirement from the military and then turned down the job as a civilian.
Indeed, friends of McMaster said the hunter and fishermen was looking forward to retirement.
McMaster's 1997 book Dereliction of Duty studies the collapse of civilian-military relations through the prism of the Vietnam War. The book began as his PhD thesis and now has become mandatory reading in foreign policy graduate programs and several US war colleges.
The book, which dissected hundreds of memos, meeting notes, and other documents, heavily criticized the Joint Chiefs of Staff, saying the Joint Chiefs knew what was needed in Vietnam but allowed President Lyndon B. Johnson, Secretary of Defense Robert McNamara, and other top civilian leaders to silence them.
The war was "lost in Washington ... even before the first American units were deployed," McMaster concluded.
McMaster's assessment: Military commanders who do not stand up to bad civilian leadership are derelict in their duties.
Only a novel writer could have made the man synonymous with demanding military commanders stand up to civilian leadership into a major player in an administration fraught with tensions about how to carry out national security policy.
With just one month in office, the Trump administration has been criticized for its handling of a ban on immigrants from seven Muslim-majority countries and its handling of a Jan. 29 raid in Yemen that killed a Navy SEAL and as many as nine children.
The national security adviser must have both access to the president and the personality to protect him during the decision-making process. He will be charged with giving voice to various government departments and agencies affiliated with national security, including Treasury, Homeland Security, and the CIA.