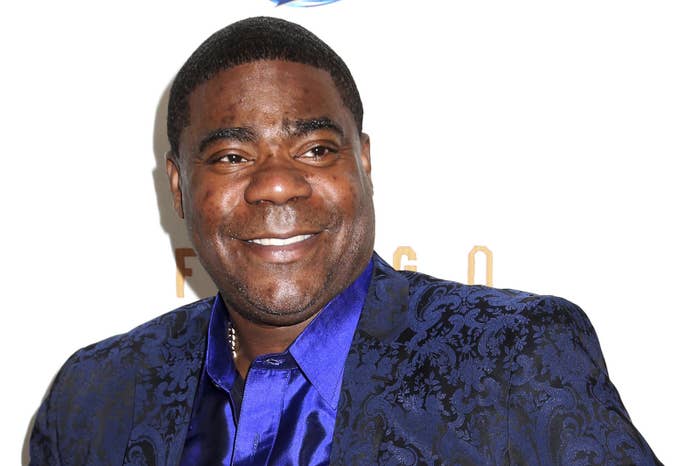 Marking the next step in his recovery from a serious car accident in 2014, NBC announced Tracy Morgan will host the Oct. 17 episode of Saturday Night Live.

This will be the second time the seven-year SNL cast veteran will host the show. He is scheduled for the third episode of the season. Miley Cyrus will host the season's opening episode and Amy Schumer will be making her hosting debut in the second episode.
Morgan was seriously injured in a car accident in June 2014 when a limo he was riding in was hit by a Wal-Mart truck on the New Jersey Turnpike. Morgan was in a coma for two weeks following the accident and suffered a brain injury and broken bones. Morgan's friend and fellow comedian James "Jimmy Mack" McNair was killed in the crash.
The driver of the Wal-Mart truck pleaded not guilty to criminal charges. The driver, Kevin Roper, is believed to have been driving the truck despite not having slept for more than 24 hours. In May, Morgan and Wal-Mart reached a settlement in the crash lawsuit.
In June, almost a year after the crash, Morgan gave an emotional interview on the Today show and assured Matt Lauer that he would return to work.
"I love comedy," he said. "I'll never stop loving her. I can't wait to get back to her, but right now my goal is just to heal and get better 'cause I'm not 100% yet. When I'm there, you'll know it. I'll get back to making you laugh, I promise you."