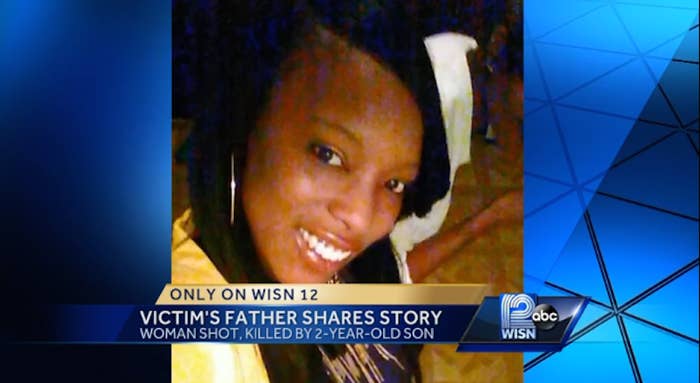 A 26-year-old Milwaukee woman died Tuesday night while driving down a highway when her toddler son reached for a gun in the back seat of the car and fatally shot her.
Patrice Price was driving a car belonging to her boyfriend, who is a security guard and had left his gun in the vehicle. The 2-year-old boy was able to reach for the gun and accidentally fire it, the woman's father, Andre Price, told WISN.
She was pronounced dead at the scene, according to the Milwaukee County Sheriff's Office.
"Initial witness accounts indicate that a child in the back seat of the vehicle got ahold of a gun and discharged the firearm, sending a single bullet into the driver's back," the sheriff's office said in a statement.
"Now I don't have her no more. My chest has been hurting," Andre Price told WISN. "I have a knot in my chest. They won't even let me see my daughter. I wanted to hold my daughter for one last time."