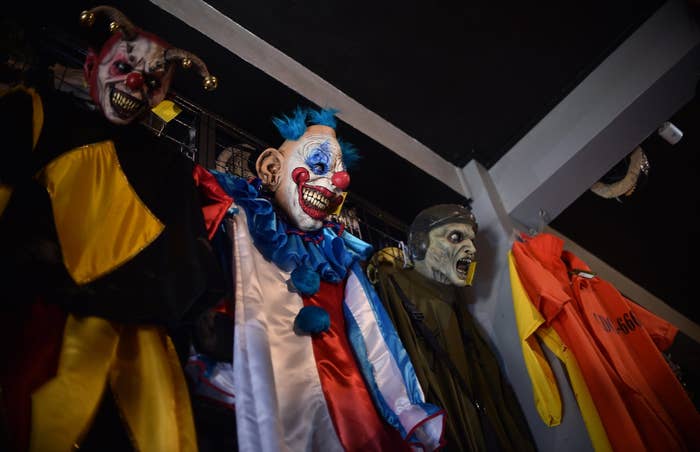 A 16-year-old boy wearing a clown mask and carrying a hammer was stabbed when he tried to scare his friends in Berlin, German police said.
A 14-year-old boy pulled a knife out of his pocket and stabbed the clown on his upper body, only to then discover he knew him.
The younger teen administered first aid until an ambulance arrived and transported his friend to the hospital for treatment, police said.
The assailant was arrested and subsequently handed over to his parents.
People have been dressing as clowns to scare others since reports first emerged of scary clowns trying to lure kids into the woods in South Carolina in August.
Since then, clown hysteria has gone global, with dozens of people arrested in the US alone in connection with clown-related hoaxes, social media threats, robberies, or stabbings.