This Eighth-Grader's Impersonations Of Presidential Candidates Are No Joke
Jack Aiello got yuuuge laughs with his spot-on impersonation of Donald Trump.
Jack Aiello, a graduating eighth-grader from Thomas Middle School in the Chicago area, is going viral with his uncanny impersonations of political figures.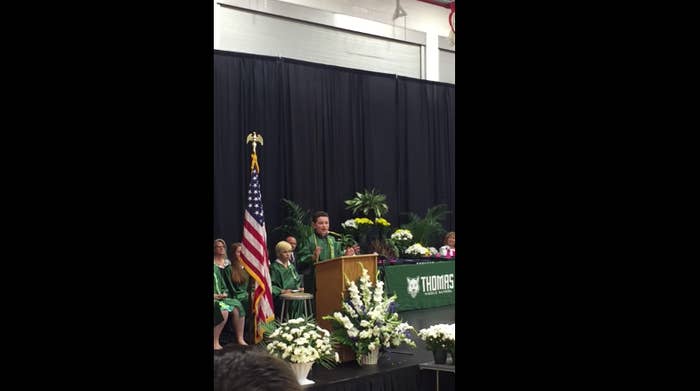 Jack performed the spot-on impressions during a speech for his middle school graduation.
The teen's entire graduating class were instructed to write a graduation speech as part of an English class assignment, Thomas Middle School principal Brian Kaye told BuzzFeed News.
Teachers and staff reviewed the speeches and picked Aiello as a finalist.
"I knew at that point we had something special," Kaye said. "We knew he had to give the speech and that he'd bring the house down."
"We're learning languages from Spain, from France, from Germany and China," he said during his impersonation of Trump. "You know, people say I don't like China — I love China. I mean, I love China. I mean, I have so many terrific friends in China. But I took Spanish and let me just tell you, by the way, that it was fantastic. Muy fantastico."
Jack then went down memory lane, imitating Ted Cruz, Hillary Clinton, and Bernie Sanders.
He also impersonated President Obama. "One of the greatest memories is in gym class and PE," he said as "Obama." "On rainy days we'd go in to the small gym and do yoga. I'm proud to say I've completely mastered the downward dog."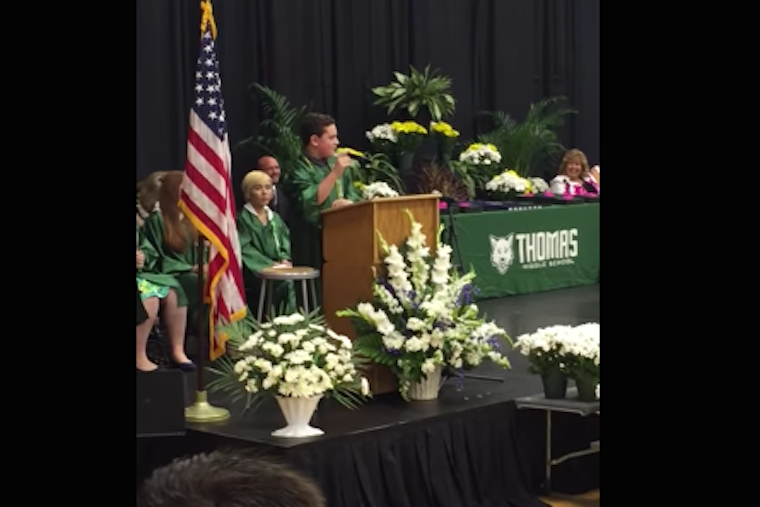 "Obama" then passed the mic to Hillary Clinton, who began by thanking the teachers of Thomas Middle School.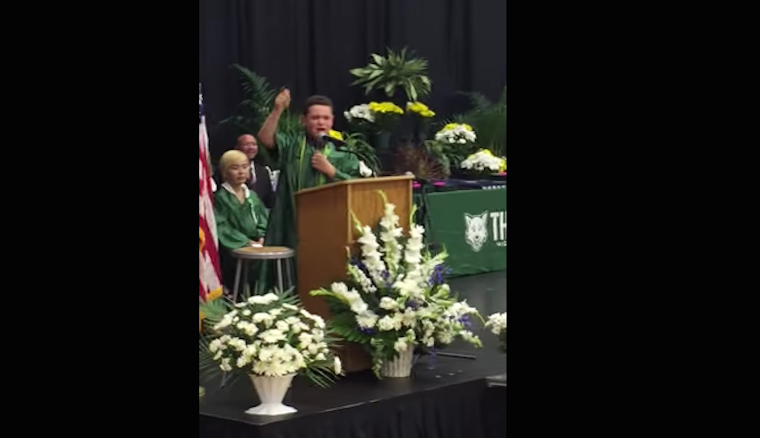 He concluded his speech as Bernie Sanders.
Staying in character, Jack praised the school lunches — including "some of the best cinnamon rolls I've ever tasted" — but offered a suggestion: Make them free.
"Why should students have to pay for their own cinnamon rolls, doesn't make any sense," he said. "What we need is a cinnamon roll revolution."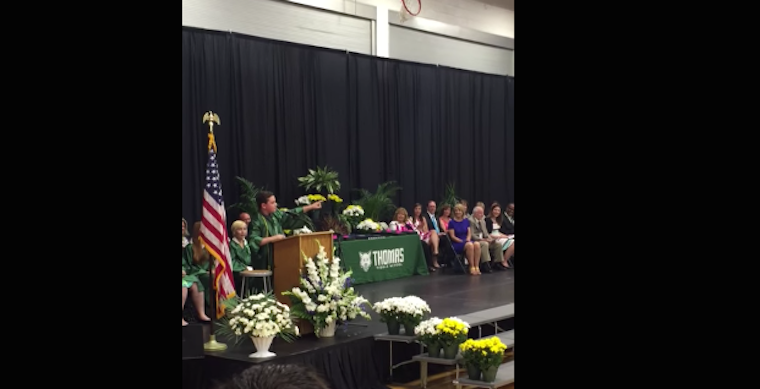 "As far as schools go, TMS is in the top one half of one half of 1 percent of schools in the entire country," Aiello concluded, as "Sanders."
The speech was met with laughter and applause. A video of the speech was posted on YouTube and has been viewed more than 92,000 times.
It even grabbed the attention of former presidential candidate Ted Cruz.
"When he finished the speech, there was an immediate standing ovation," Kaye told BuzzFeed News.
He added that Aiello is a humble student and teachers and classmates were surprised with his performance.
"How did a humble boy get up and perform like that?" Kaye said, adding that he is proud of the boy for writing and delivering a positive speech.