Some attendees and delegates at the Democratic National Convention brought their daughters Thursday night to watch Hillary Clinton become the first female nominee of a major US political party.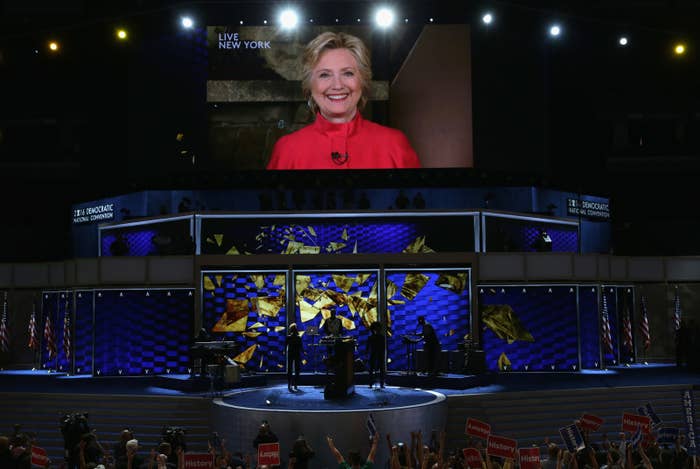 Josh Shapiro, the Democratic candidate for Pennsylvania attorney general and a delegate, attended the convention with his 14-year-old daughter, Sophia.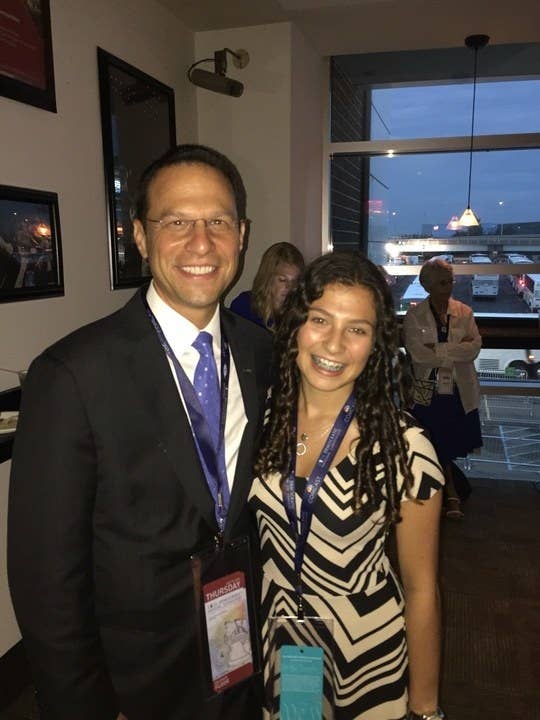 "At the end the day this is history. I want my daughter to see it firsthand — that is far more important than any superficial political conversation anyone could have," Shapiro told BuzzFeed News.
Sophia used to joke with her dad that she aspired to be the first woman president.
And if she isn't — "it's OK," Shapiro said.
Angela Alsobrooks, a delegate and state's attorney of Prince George's County, Maryland, was at the convention with her daughters hours ahead of Clinton's speech.
Joe Torsella, a former US ambassador who is currently running for state treasurer in Pennsylvania, brought his daughter, Grace, to the convention floor.
Kyle Newmuis, whose wife works for the host committee, attended the convention with their 7-year-old daughter, Sidney.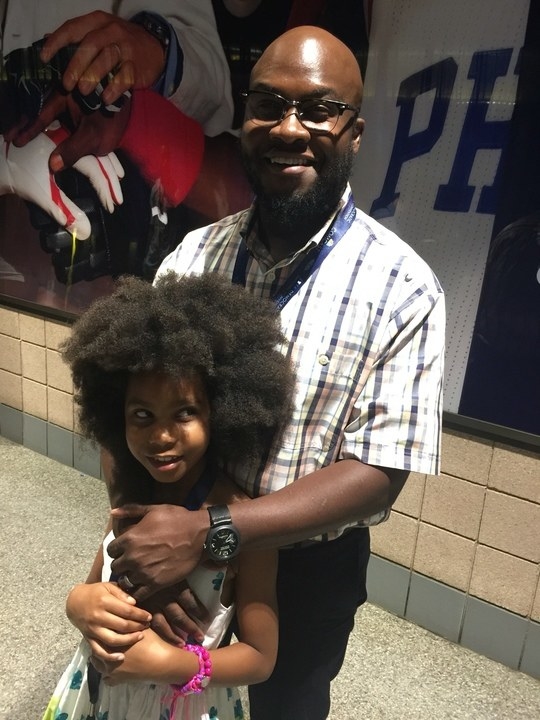 "I wanted her to have some stories to go back to school with," Newmuis told BuzzFeed News.
Ashaki Coleman said she scored last-minute convention tickets and decided to bring her daughter, Azaria, 9, and her nieces, Sydney, 7, and Olivia, 9.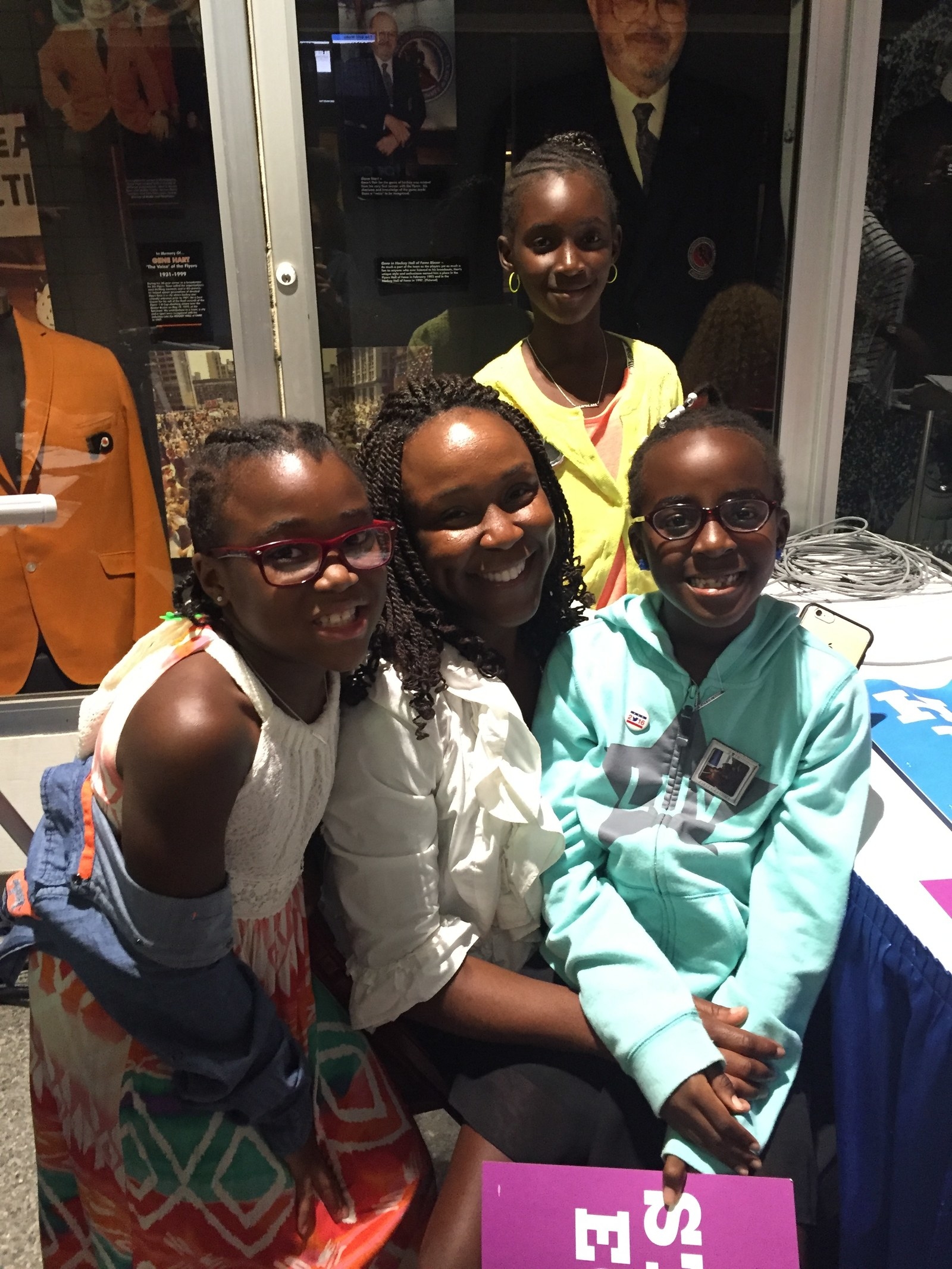 "They're old enough where they're starting to understand politics," Coleman said. "They're learning it's important to vote even though they may not understand just how significant this election is yet."
Coleman said she told the girls that there was a time in America where women and black people could not vote.
"For the first two presidents of their lifetimes to be a black man and a woman is an astonishing thing," she said.
"I wanted to see Clinton speak," Azaria said. "I like her because she can be the first woman president and that would be history."
And Marie Teresa Kumar came to the convention from Washington, DC, with her 2-year-old son and 4-year-old daughter.
Pushing a double stroller through the halls of the Wells Fargo Center, Kumar said she wants to expose her children to the importance of voting.
"Today's history," she said. "They may not remember being here when they are older, but they're witnessing history."
Kumar said her children watched all of the debates, and when asked who will win the election, she responded "the woman."
And Monica Johnson, who has supported Hillary Clinton since 2008, brought her daughter Jasmine, 9. They live in South Philadelphia.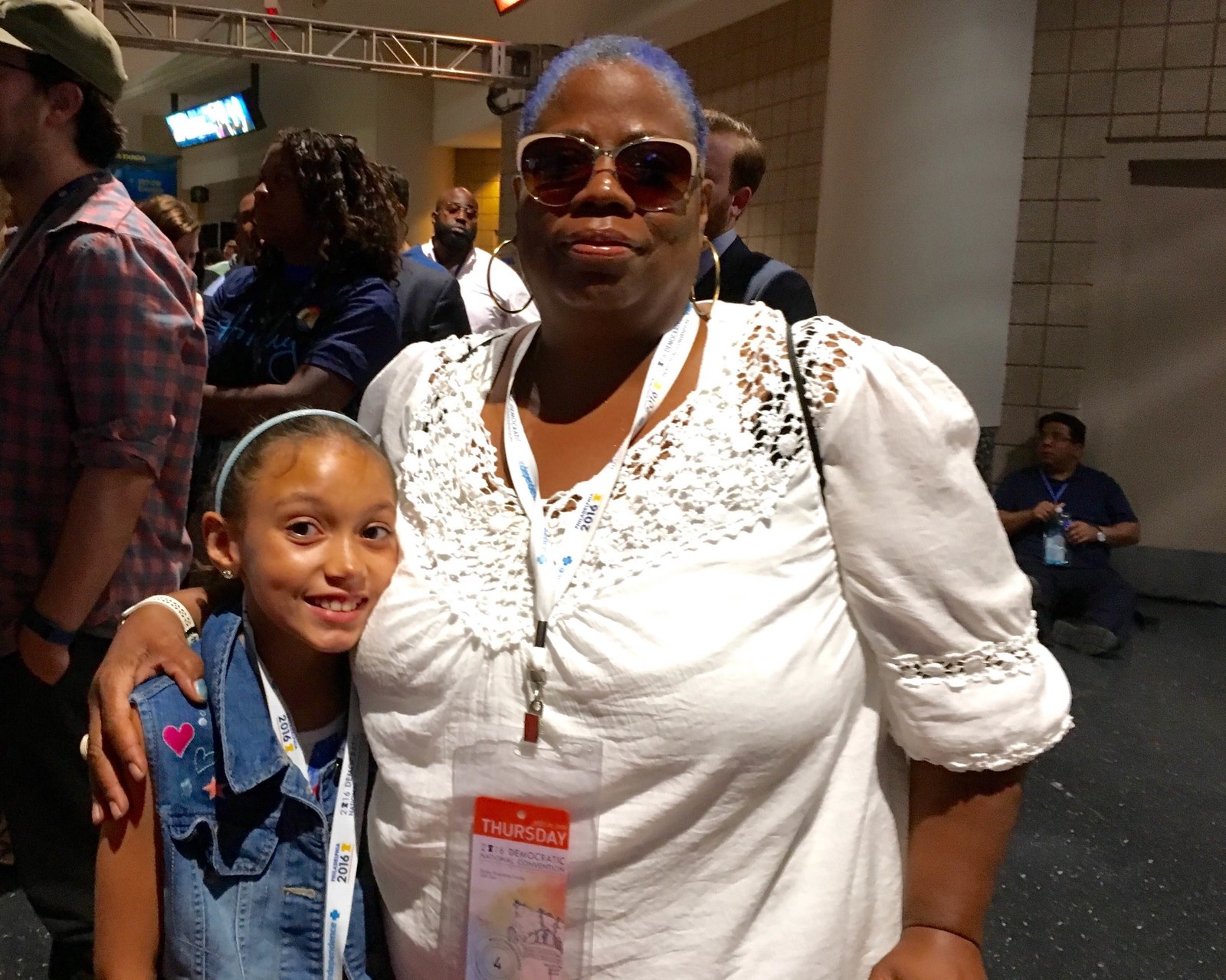 Robert Ryland, a delegate, tweeted that he had let his daughter attend the convention Thursday night in his place.
Lindsey Adler contributed to this report.