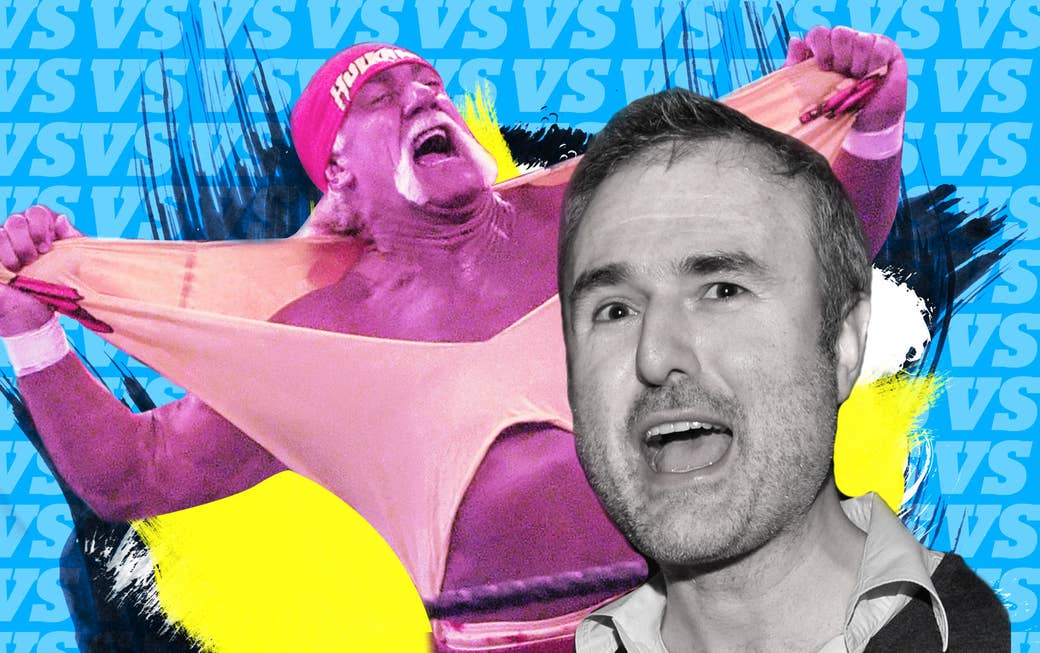 In 2006, satellite radio DJ Bubba the Love Sponge Clem stepped into the closet in his Florida home that housed the recording devices for his four-camera security system. He began downloading a video from the hard drive to a disk.

The security system rewrote over itself every 14 days, and transferring the footage was the only way to preserve it. The grainy, washed-out video he was eager to save was of professional wrestling legend Hulk Hogan — Bubba's dear friend, godfather to his son, and best man at his wedding — having sex with his then-wife Heather Clem in their bedroom.
Once the disk was burnt, Bubba grabbed a Sharpie, wrote "Hogan" on it, and placed it in an unlocked bottom drawer in his personal office.
About six years later, in October 2012, Gawker obtained the footage and published an edited clip under the headline, "Even for a Minute, Watching Hulk Hogan Have Sex in a Canopy Bed is Not Safe For Work but Watch it Anyway."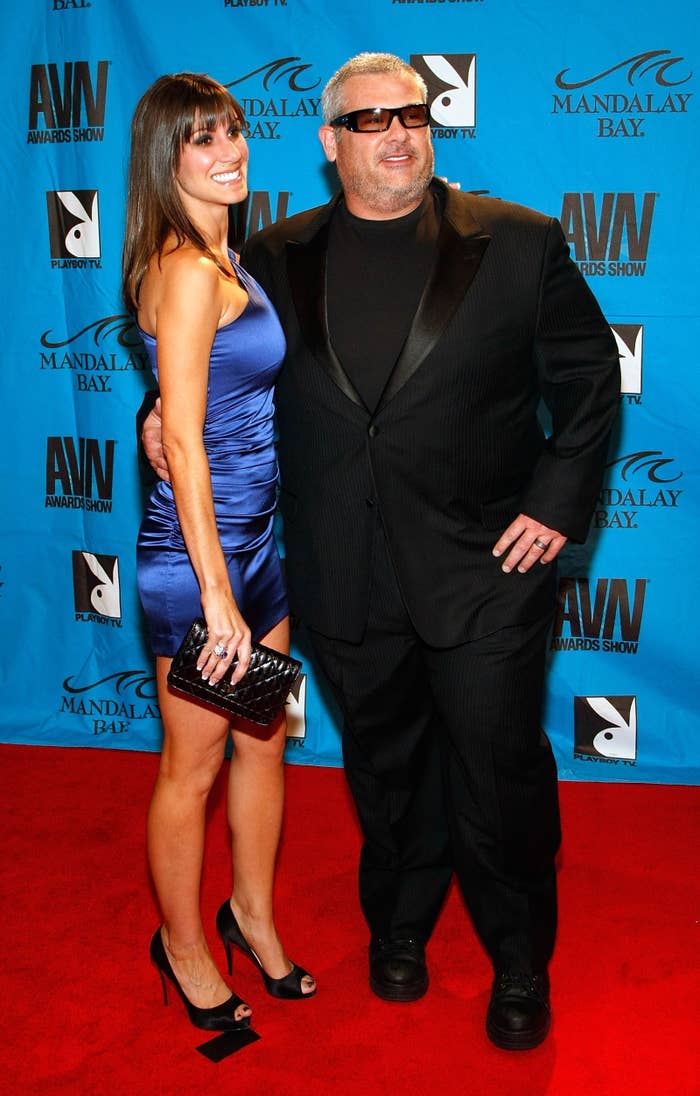 Hogan, whose real name is Terry Bollea, sued Gawker Media shortly after the clip was published. A fierce legal battle has been going ever since, with Hogan claiming his privacy was invaded and Gawker founder Nick Denton defending himself and his site as a champion of First Amendment rights. (The trial was set to begin on July 6 in Pinellas County, Florida, court, but was postponed days before jury selection began due to a legal technicality. There's a hearing in October to set a new trial date.)
The case garnered headlines recently as a media story. Denton, in a series of interviews, implied that if a jury returns a verdict for Hogan and gives the wrestler the $100 million in damages he's requesting, the future of Gawker Media would be in question. "If we lost this case, then it would be extremely hard to do the kind of journalism that we do," Denton told BuzzFeed News in June.
What's less known is the detailed narrative of what transpired before Gawker posted the sex video and its immediate aftermath. (It has since exploded into several different cases — some in state and some in federal courts — which include Hogan's working with the FBI to set up a sting on the alleged tape seller, Gawker's allegations that the FBI may have doctored the recordings, and the battle over whether to keep certain documents and videos shielded from public view.) All of the information in this article, except where noted, is from the thousands of pages of court documents examined by BuzzFeed News.

In the court records is Bubba's 2014 deposition, in which he talked about his provocative radio show, described his friendship with Hogan, and detailed the security system he had in place both at his office and his house. Bubba also explained his wife's attraction to Hogan and how having sex was "unequivocally not [Hogan's] idea." Bubba insists he did not download the recording in order to sell it.
"It was very much an error in judgment," Bubba said in the deposition on why he burned the DVD. "It's the biggest mistake I have made in my life."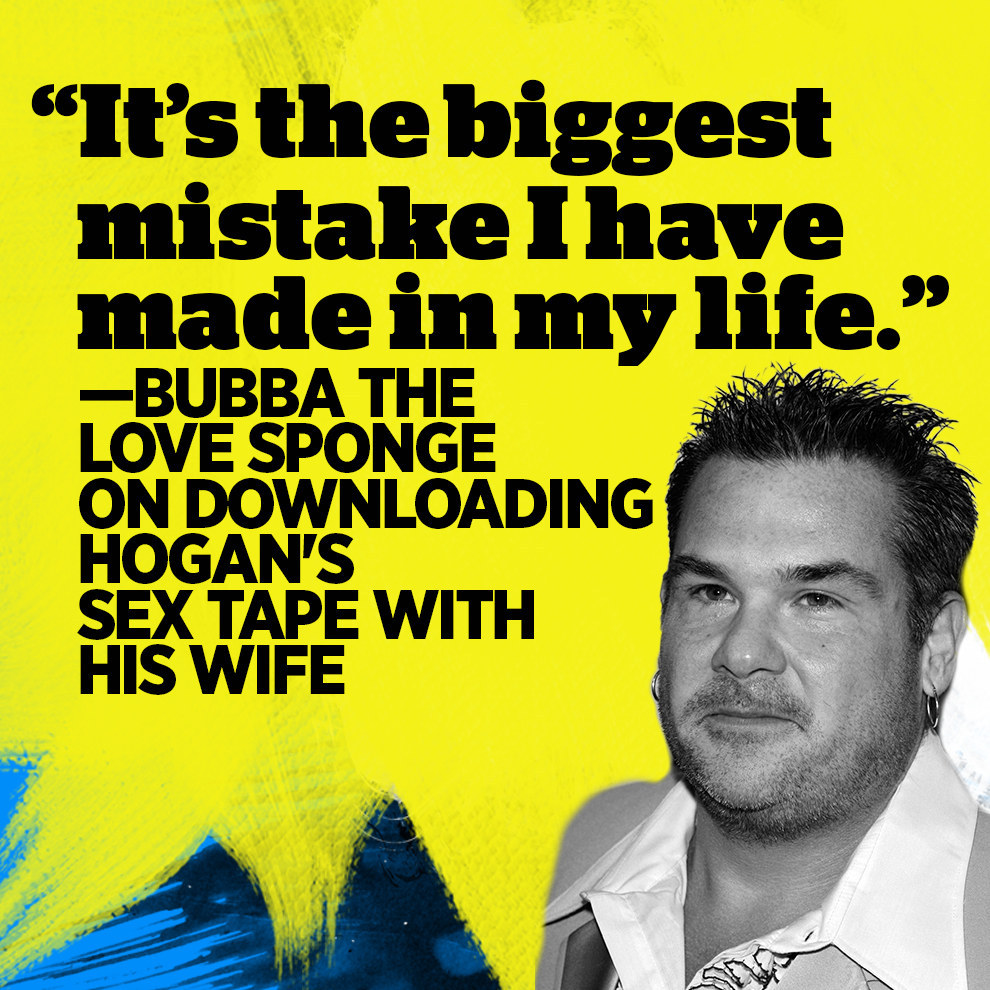 Hulk Hogan used to talk about his sexual prowess a lot — and in graphic detail. Before the video emerged, those comments — such as referring to his penis as the Loch Ness Monster — in radio interviews, in his book My Life Outside the Ring, and on his reality television show Hogan Knows Best attracted little interest.
Gawker considered them central to their legal case — "If Hulk Hogan hadn't talked about his sex life so much that generated public interest … there would be less interest," Denton told BuzzFeed News — and the media site's lawyers entered several examples into court records. "It is unfortunate that the lawsuit has gone on as long as it has, but a trial will happen, and Mr. Bollea looks forward to having his day in court," Hogan's lawyer, Charles Harder, said.
In early July, Judge Pamela Campbell told lawyers on both sides to limit the evidence pertaining to character.
"I'm not going to put the jury through it, because it's not relevant, all of everybody's trash," she said in a July 1, 2015, hearing. "Each side is going to try to trash the other, and there is going to be limits on it … So pick your best shot."

In one February 2006 appearance on the Bubba the Love Sponge Show, Hogan described his erection in great detail. A few months later on the same show, he discussed where he prefers to ejaculate — or, as he calls it, where he "likes to nut at."
In another 2006 appearance on Bubba's show, Hogan described how he uses his trademark mustache during oral sex. When Bubba said, "That Fu Manchu probably feels good," Hogan quipped, "Hey brother, I've had that on for a long time for a reason. This ain't for show. This is for go."
During that same broadcast, Hogan and his then-wife Linda discussed their sex life:
Hogan: I was standing up. And instead of going back and forth like a log like Frankenstein, I was actually trying to get some hip movement like I seen on the pornos, you know, where those young guys get those hip things going, you know?

Bubba: You got a fake hip, though.

Hogan: And I threw my lower back out.

Bubba: Did that affect your boner at all?

Hogan: Oh, dude, that sucker went away instantly.

One of Bubba's producers: Did you at least try to finish yourself off later on?

Linda Hogan: I made him finish the job.

Bubba: Did Linda get an orgasm?

Hogan: Yeah, yeah. She always gets one when I'm around, dog.
In October 2011, Hogan was a guest on the Howard Stern Show when the discussion turned to whether the Clems would divorce — the pair had recently separated.
"Would you ever fuck Heather?" Stern asked Hogan.
He swiftly said he wouldn't, citing "man law, brother." He said he would never sleep with a friend's wife, "even if they were divorced for 10 years."
The atmosphere on the Bubba the Love Sponge Show was one of "organized chaos" and an "insane frat house," Richard Peirce, who worked on the program, said in a deposition. Strippers and porn stars were frequent guests. Bubba's sex life with Heather was a common topic both on and off the air. Employees testified that Bubba — whose former name is Todd Alan Clem, which he changed because he ran for sheriff in Pinellas County and wanted his name as "Bubba" on the ballot — would often show them nude photos of Heather.
"We all had seen her naked," Peirce said.
By early 2012, rumors began circulating "in the radio community about a sex tape starring Hogan and Heather Clem," Peirce said in his deposition.
On March 7 of that year, celebrity gossip site TMZ published the story "Hulk Hogan Sex Tape Being Shopped." It described how the grainy footage featuring Hogan and an unidentified brunette was being offered around various porn studios — Vivid Entertainment founder Steve Hirsch said he had been approached with the tape.
Bubba panicked after TMZ's report and went to check his desk drawer for the disk labeled "Hogan." It was missing. At that point, Bubba hoped TMZ wasn't referring to his tape. He said he prayed the story wouldn't go any further.
Hogan and his lawyer, David Houston, appeared on TMZ Live the same day their post was published. Hogan said he didn't know who the woman on the tape was, because "between the divorce from Linda" — in 2007 — "and the time I met [his current wife] Jennifer, I had about four and a half months that I really went crazy." In his book, Hogan wrote that during those months he drank a lot and was "really out of my mind for a while." Hogan has also said he didn't know he was being filmed.
Both Hogan and Houston cracked jokes on the appearance, poking fun at his thong-shaped tan line visible in the video, and expressing mock relief that the tape didn't show Hogan "with a guy."
"Yeah, well, that was the only thing we thought could be worse, if it was a young male," Houston said. "So we were grateful."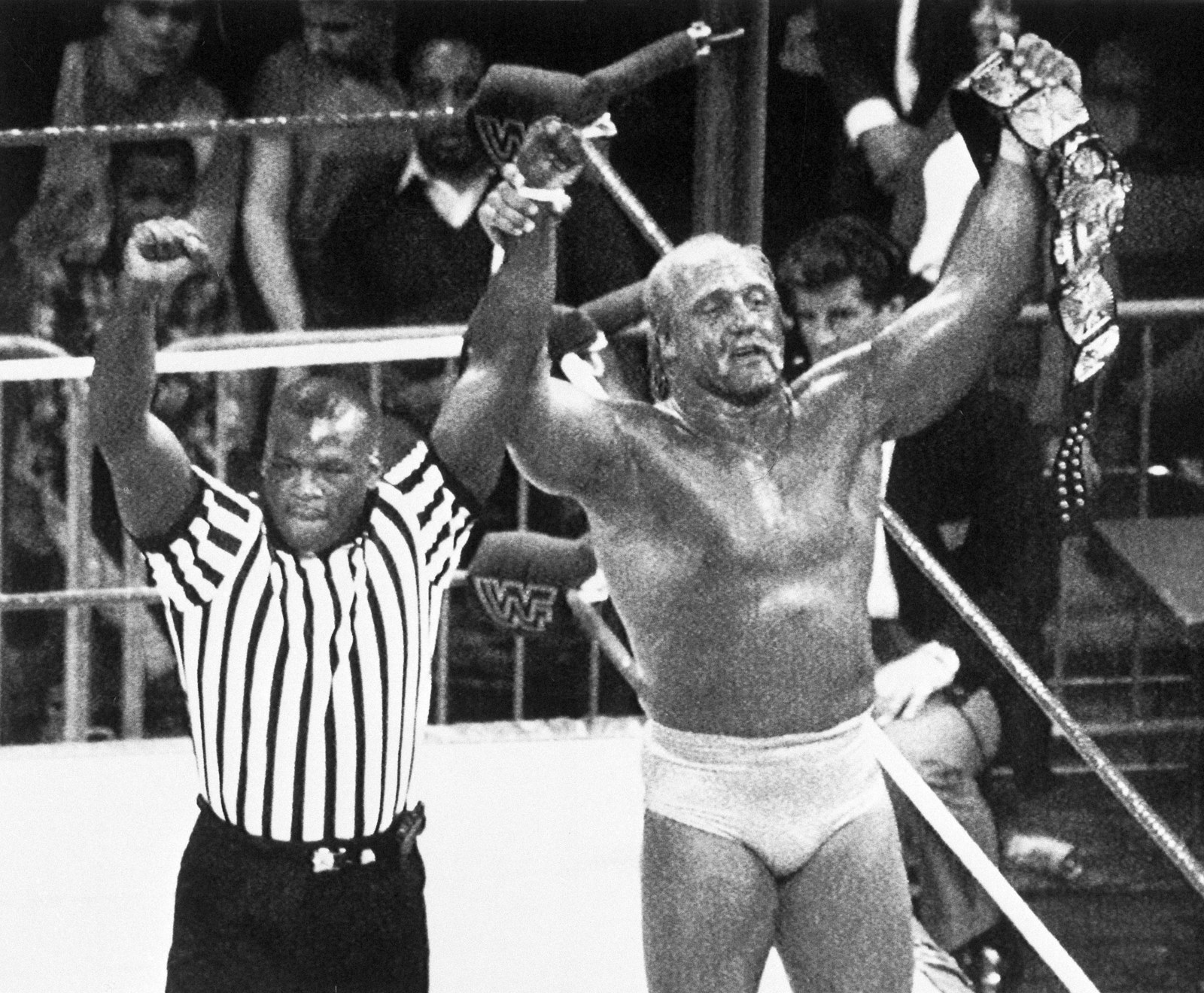 A month later, still images from the tape appeared on the website The Dirty — and Bubba now recognized the canopy bed as his own and knew it was his tape. Rumors intensified in the satellite radio circles that the woman was Heather Clem. Peirce said "radio people are gossipers" who talked about the still images on the phone, on message boards, and in instant messages.
In the fall of 2012, Gawker's then editor, A.J. Daulerio, received a phone call from Tony Burton, a lawyer who claimed a client of his was interested in mailing him something. A package arrived at the Gawker offices between Sept. 27 and Oct. 4, 2012. There was no return address. Daulerio was on vacation at the time, so the site's then-managing editor, Emma Carmichael, opened the package and watched the recording inside — it was the sex tape. She quickly texted Daulerio and gave him the general gist.
The source didn't ask for money and Gawker staffers insist they don't know who sent the tape. (In depositions Daulerio and Denton said they have no reason to believe Burton sent it.)
When he returned, Daulerio watched the 30-minute video. On the fire escape outside the fourth floor of Gawker's SoHo office, where editorial discussions often occurred, he and Denton discussed whether to post the video. They determined it had value because rumors of a Hogan sex tape were already being reported.
Daulerio passed the tape to Gawker's video editor, Kate Bennert, and asked her to create a few different versions of various lengths. "We wanted to verify the fact that they were actually having sex," Daulerio said in his deposition. "[W]e did small snippets of those two having intercourse."
She produced a 1-minute, 41-second clip that was published on Oct. 4, 2012, along with a 1,400-word play-by-play of the full video written by Daulerio. "We come away satisfied that when famous people have sex it's closer to the sex we as civilians have from time to time. Meaning: It's hardly ever sexy the way we expect it to be sexy," he wrote, adding that Hogan had clumsy sex and complained about having eaten shortly before and feeling like a "pig."
The story also confirmed the rumors that Hogan slept with Clem — it was clearly her, and they also discussed Bubba — despite him previously saying in interviews that he didn't remember who the woman on the tape was.
"If Hulk Hogan hadn't talked about his sex life so much that generated public interest … there would be less interest [in posting the sex tape]," Denton told BuzzFeed News.

The next day, Hogan's lawyer sent the media company a cease and desist letter. Hogan said in his affidavit that the only way he can begin the healing process and recover from the embarrassment would be if Gawker removed the video. Denton and his team refused to take it down, though, claiming the video and accompanying commentary had news value and that they were protected under the First Amendment. Judge Pamela Campbell eventually issued an injunction ordering Gawker to scrap the clip.
Hogan was back on Howard Stern's show five days after the Gawker story was published. Stern accused him of lying about not having sex with Heather Clem.
"I was in protection mode," Hogan said. "My fingers were crossed my toes were crossed."
Hogan then embarked on a media tour, discussing the devastating effects of the tape. He said the tape put a strain on his current marriage to Jennifer Bollea and that he suffered extreme embarrassment when strangers approached him or his wife on the street to discuss the video. He went on radio and television shows such as Huffington Post Live and the Today show to say he didn't know he was being filmed and that the sex tape destroyed his life.
On another Howard Stern appearance, he said he was at a low point in his life because his marriage to Linda was "screwed up bad."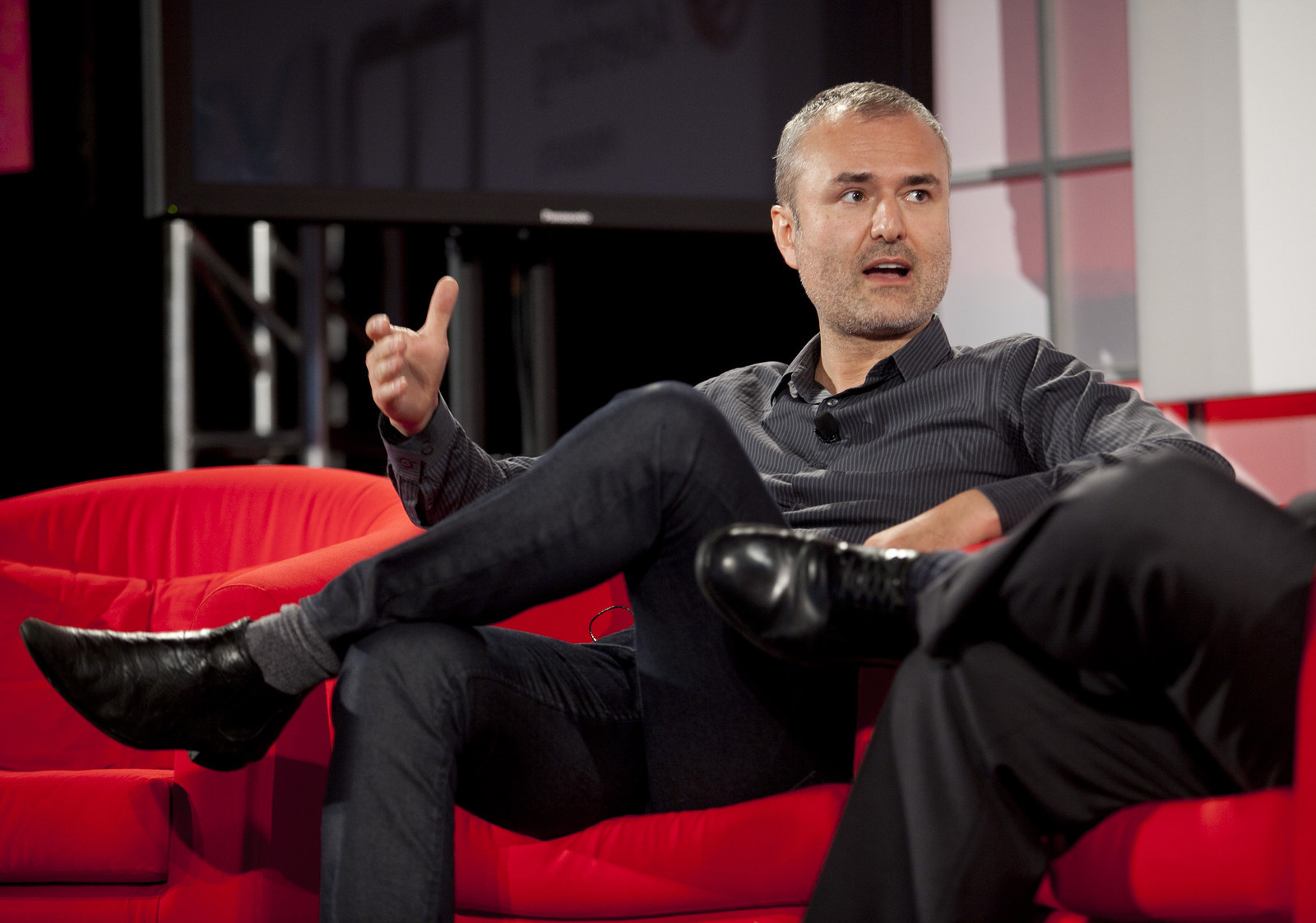 He called Heather Clem "relentless" and said she pursued him for months, telling him, "I want to see your thing," and that she wanted to have sex with him. He also said Bubba was cool with sharing his wife.
"I went to Bubba's [house] to hang and said 'to hell with it,'" Hogan told Stern.
Hogan said on the Sway's Universe radio show that he suffered a panic attack, with his whole body shaking uncontrollably. He said he thought he was going to have a heart attack and couldn't dial for help. At that moment, his lawyer, David Houston happened to call him and was able to calm him down over the phone. He claimed it rattled his current marriage to the point that Jennifer suffered nightmares about the sex tape.
On Oct. 15, Hogan sued Bubba and Heather Clem in state court and Gawker in federal court. (That case against the media site was subsequently dropped, and Gawker was added to the state lawsuit about two months later.) In his lawsuit, Hogan claimed the video caused him "substantial emotional distress, anxiety and worry."
The next day, Bubba took to the airwaves to denounce his former friend. He told listeners Hogan "has known about the tape from the time it was made." He accused Hogan of being "the ultimate, lying, showman" and of trying to "cover [his] ass." He added that Hogan knew about the security cameras since he lived with the Clems for three months.
The tape also took a professional toll, Hogan claimed. In an affidavit, he said he suffered professionally because almost all of his media interviews included questions about his tryst with Clem. He said strangers approached him on the street to talk about it. And his Twitter feed, he said, was full of mentions from people who said they watched it. The video spread so quickly online, that when people typed "HUL" into a Google search, the autofill result was "Hulk Hogan Sex Tape" with a link to Gawker's post.
"This is particularly distressing to me because I know that children to go Hulu.com to watch Nickelodeon and PBS cartoons like 'SpongeBob SquarePants' and 'Arthur,'" Hogan said in his affidavit. "It is disturbing to think that children may be directed to the sex tape of me at Gawker.com instead of their cartoon shows at Hulu.com"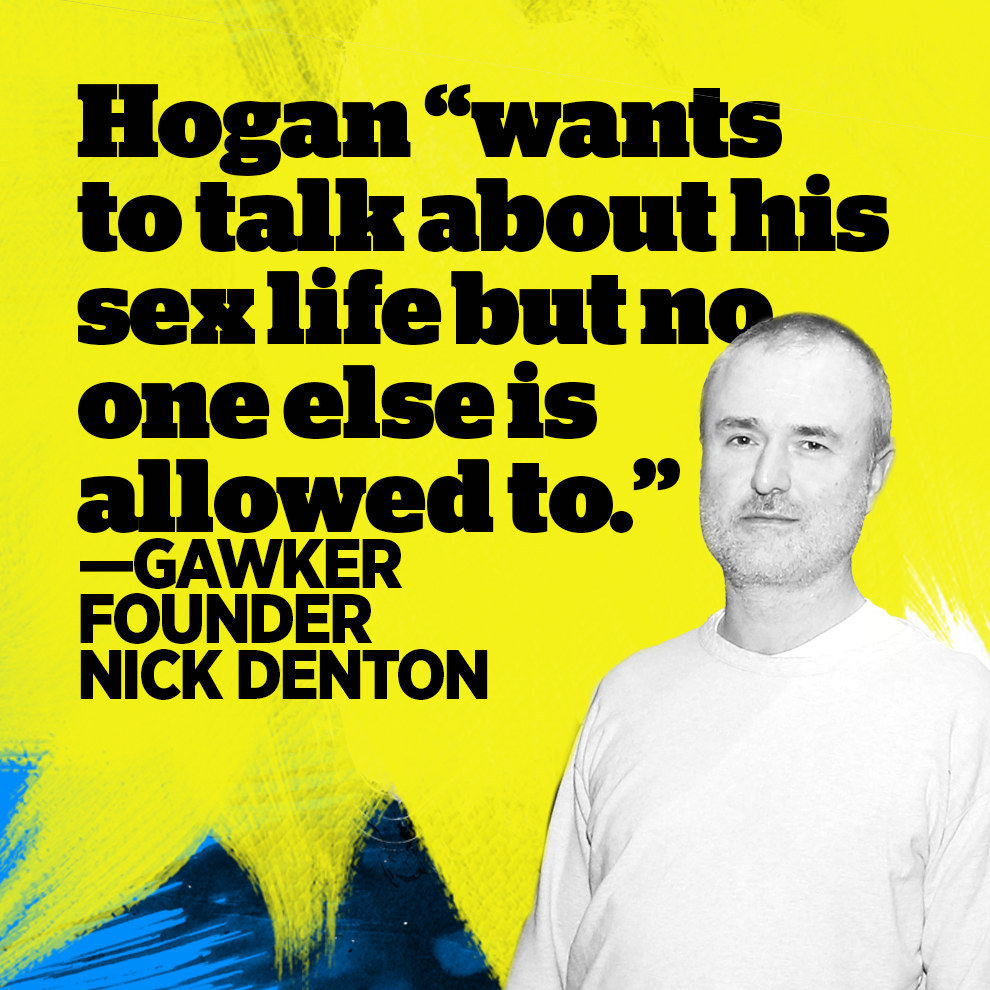 But Bubba and Hogan settled out of court on Oct. 29 — and Bubba changed his tune. The Love Sponge issued an apology, saying he was "now convinced that Hulk Hogan was unaware of the presence of the recording device in my bedroom. I am convinced he had no knowledge that he was being taped. Additionally, I am certain that he had no role in the release of the video."
By the time of his deposition in 2013, Bubba said Hogan didn't know he was being taped and that his friend was unaware of the camera, which was the size of a coaster and looked like a motion detector. When Bubba was asked about a 2012 TMZ story that reported he has said, on tape, "if we ever did want to retire, all we'd have to do is use this footage" moments after Hogan finished having sex with Heather Clem, Bubba denied it. He said he was "speaking as a smart ass showing off … I wouldn't do that, ever."
On Dec. 28, Hogan added Gawker to his lawsuit, setting off the legal battle that has dragged on for almost three years and will likely not be resolved until at least 2016. Court-ordered settlement talks fell through, and Gawker's President and General Counsel Heather Dietrick said she's not interested in more. Heather Clem was dropped from the suit a few weeks ago.
Many questions remained unanswered, and with the trial postponed until at least the fall, it will be a while before the public learns how the video got from Bubba's desk drawer to Gawker's possession.
"Was it at least phenomenal sex?" Stern asked on his radio show in 2012. Hogan responded, "Nothing was worth this."