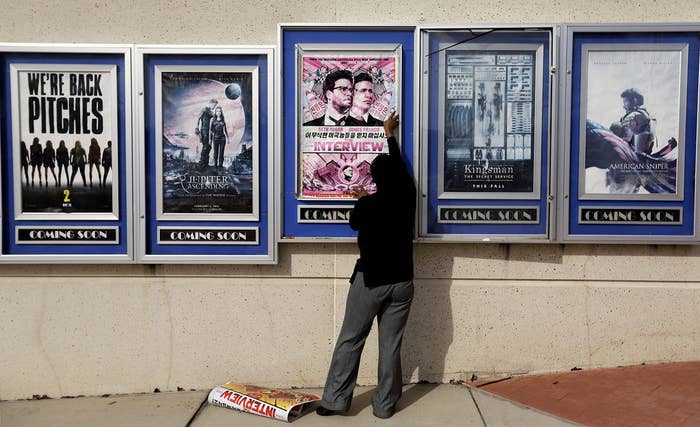 Updated — 2:30 p.m. ET
Paramount Pictures ordered movie theaters planning to screen Team America: World Police to cancel the screenings.
In addition to Alamo Drafthouse in Texas, theaters in Atlanta and Cleveland were also scheduled to screen the film after The Interview was pulled by Sony.
The film is by South Park creators Trey Parker and Matt Stone and features an all-puppet cast where an American anti-terror unit tries to save the world from an attack led by North Korea's former leader Kim Jong Il.
The screening, on Dec. 27, will be free, and the theater will also provide subtitles so audience members can sing along and "scream out 'AMERICA! F YEAH!' at the top of your lungs." To fully express patriotism, the theater will also provide red, white, and blue streamers, balloons, and flags.
"And THAT is how true American heroes will be celebrating this year," the post reads.
The movie theater's publicist said they had no further comment.