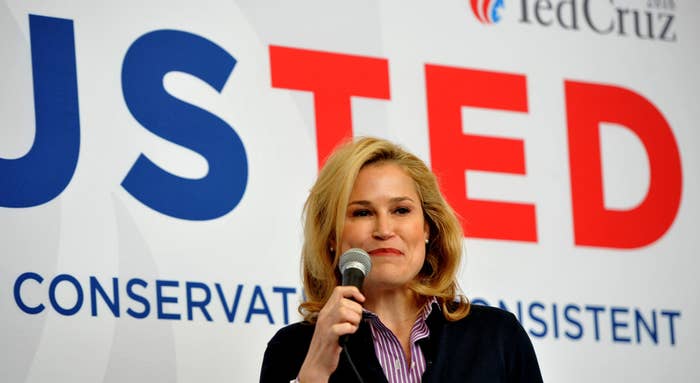 Heidi Cruz, the wife of Republican candidate Ted Cruz, responded Donald Trump's threat on Twitter to "spill the beans" on her in press conference Wednesday morning.
"Most of the things Donald Trump says have no basis in reality," Heidi Cruz said, appearing alone before the cameras.
After an anti-Trump super-PAC used an image of his wife, Melania, posting nude for an ad in Utah, Trump tweeted to Ted Cruz, "Be careful or I will spill the beans on your wife."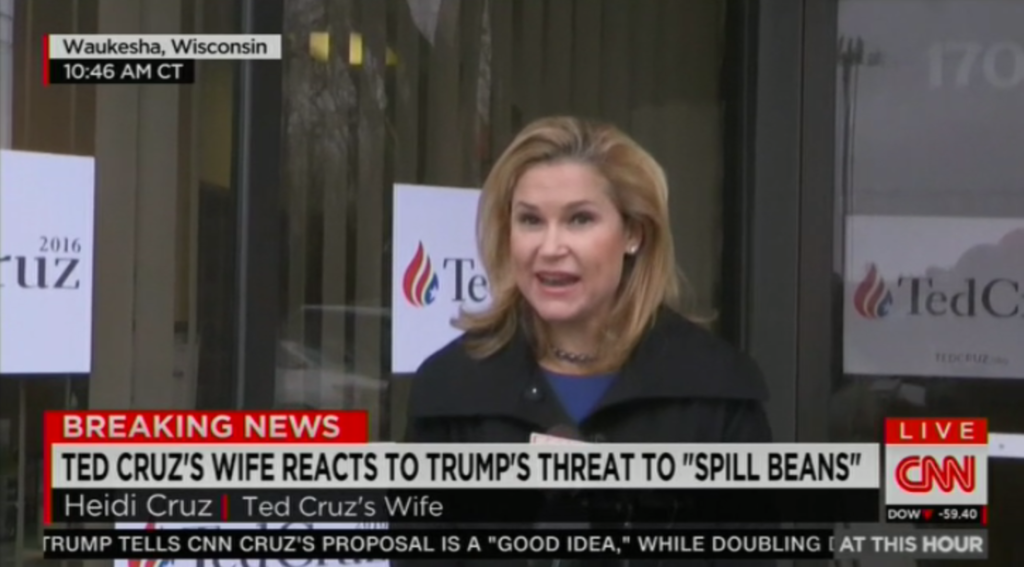 Heidi Cruz defended herself by saying her one job on the campaign is to help her husband win the race.
"And it is the easiest job in the world because all I have to do is speak the truth," she said.