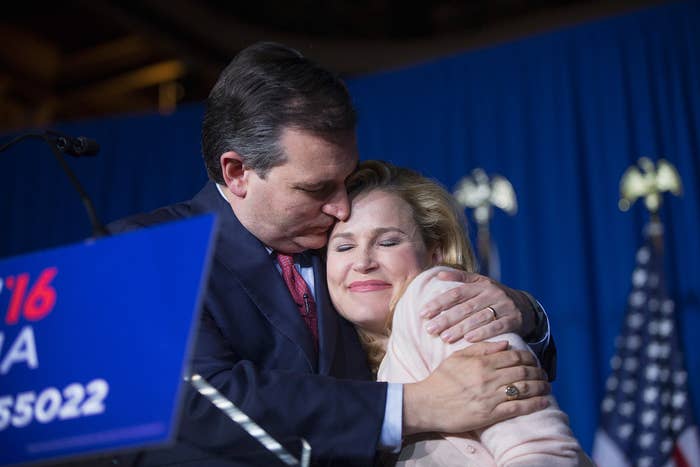 INDIANAPOLIS — After a desperate last stand in Indiana, Ted Cruz dropped out of the presidential race on Tuesday night.
Cruz's bid was hard-fought, disciplined, and lasted for longer than anyone thought it would. After winning the Iowa caucuses, Cruz toughed it out for three more months, winning a total of nine states. His campaign mastered the behind-the-scenes art of delegate hunting. Cruz had a honed message of principled conservatism.
But it simply wasn't enough in the face of Donald Trump's steamroller-esque romp through the primaries.
"From the beginning I said I would continue on as long as I had a path to victory," Cruz told supporters here on Tuesday night, over an hour after the primary was called for Trump. "Tonight, I'm sorry to say that path has been foreclosed."
"We are suspending our campaign," Cruz said, making it official.
Cruz gave his remarks before a hundred or so supporters gathered in a Crowne Plaza ballroom here. Nearly all of his senior campaign staff was gathered here, including campaign manager Jeff Roe, drink in hand, who watched Cruz concede from the press area in the back. Staffers gathered at the bar at the venue after. Cruz spoke surrounded by family, and preceded by Fiorina, his running mate.
Cruz said he had "left it all on the field" in Indiana, and that much was true; Cruz tried everything in the days leading up to the primary, naming Carly Fiorina as his running mate, cutting a deal with John Kasich to clear a path for himself in the state, and unloading on Trump, who earlier in the primary he had carefully avoided criticizing.
A senior Cruz aide told reporters that staffers tried to convince Cruz to stay in; he didn't see a path and decided to suspend.
Still, Trump ran away with the state, trouncing Cruz.
As the field winnowed over the course of the primary, Cruz became the unlikely figurehead of anti-Trump forces within the Repbulican primary, many of whom are establishment Republicans for whom Cruz is anathema. Cruz was fond of saying that "conservatives are coalescing around our campaign," and for a while, they were. But the problem was that the types of people who were coalescing around Trump weren't coalescing around Cruz.
Rick Tyler, Cruz's former spokesman, told BuzzFeed News on Monday that the campaign had "wanted to attract disaffected Reagan Democrats who are out of the process. But Trump captured those people in a very big way." Trump also made inroads on voters Cruz considered his, such as evangelicals in the South.
Despite becoming the standard bearer for never-Trump Republicans, Cruz himself never went fully "never Trump." On Tuesday, he finally unleashed his most aggressive rhetoric yet against the frontrunner, telling reporters he was going to tell them what he really thinks of Trump and then calling Trump a "pathological liar," "serial philanderer," and "amoral." But he has repeatedly refused to say whether he will support Trump as the nominee, and did not mention Trump in his concession speech on Tuesday.
It had been apparent for some time that Cruz's days in the race were numbered, and over the last few weeks the campaign acknowledged they could no longer win outright, and instead pinned their hopes on a contested convention. Now, the math even for that is too hard, as Trump has gained more than 1,000 delegaes.
Still, some thought Cruz might stay in the race till Trump officially clinched the nomination, casting himself as the last man standing fighting Trump. On Tuesday, Cruz appeared unwilling to drag this out any longer.