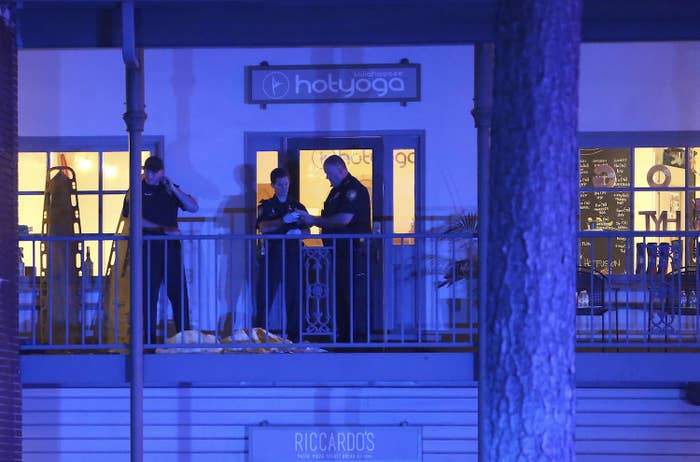 A student and a faculty member at Florida State University were killed and five people were injured when a shooter opened fire at a Tallahassee yoga studio Friday, before killing himself.

Tallahassee Police Chief Michael DeLeo told reporters that authorities first received a call around 5:30 p.m. reporting the shooting at the Hot Yoga Tallahassee studio in the Betton Hills complex.

DeLeo said that several people fought back to save themselves and other people, calling it a "testament to their courage."

"In my public service career I have had to be on some bad scenes. This is the worst," City Commissioner Scott Maddox said on Facebook. "Please pray."
Of the seven victims identified by police, six sustained gunshot wounds, and one was pistol-whipped, according to a statement from the Tallahassee Police Department. Two victims are in stable condition, and three have been released from a local hospital.
Those killed were named as Dr. Nancy Van Vessem, 61, who worked at FSU's College of Medicine, and FSU student Maura Binkley, 21.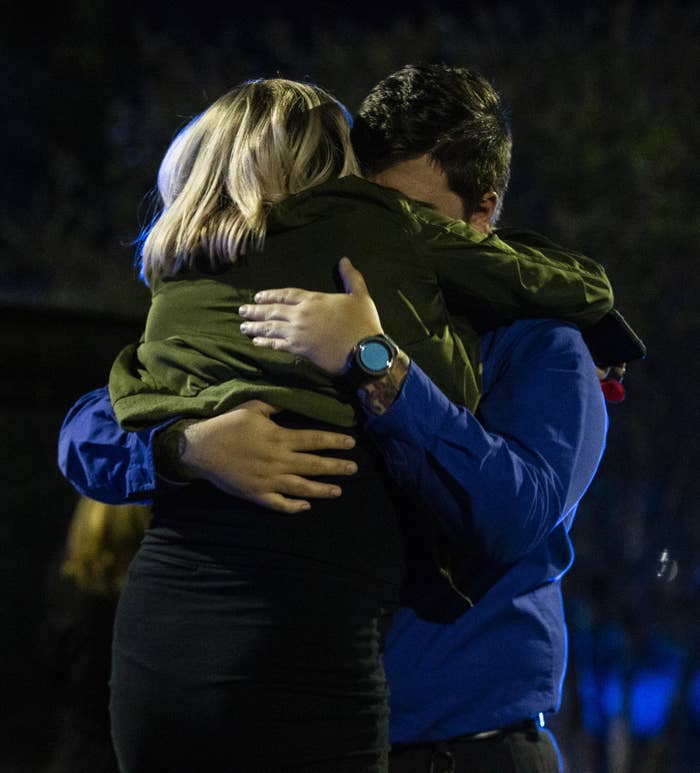 The shooter was identified as Scott Paul Beierle, 40. Social media accounts that appeared to belong to him indicated that he lived in Tallahassee and had studied at FSU before serving for a period in the Army. (A Pentagon spokesperson confirmed to BuzzFeed News he had served from 2008 to 2010.) On his LinkedIn profile, he described himself as a job-seeker since June 2013.
Beierle was a far-right extremist and self-proclaimed misogynist who railed against women, black people, and immigrants in a series of online videos and songs.
Shortly before the shooting, he uploaded a song to SoundCloud called "Fuck 'Em All" with the lyrics: "To hell with the boss that won't get off my back / To hell with the girl I can't get in the sack / To hell with the good times I can't get back / To hell with my life I can't get on track."
The Tallahassee Democrat newspaper reported he had been arrested in 2012 and 2016 for grabbing women's buttocks without their consent. Prosecutors eventually dropped charges in both cases.
State Rep. Kristin Jacobs, who represents the Broward County community of Parkland, was in a bar nearby when people who had fled the yoga studio ran inside. The incident brought back memories of the shooting at Marjory Stoneman Douglas High School, in which 17 people were killed in February, she told the Tallahassee Democrat.
"That was in my head when a girl ran into the bar. She could hardly talk. She was hyperventilating. I heard her say 'shooter.' Two other women came in, and I kept hearing the word 'shooter,'" Jacobs said.
One man in the bar was bleeding because he had rushed the shooter and was pistol-whipped, Jacobs said.
FSU President John Thrasher said in a statement on Twitter that there are "no words to express the shock and grief" after the incident.

"To lose one of our students and one of our faculty members in this tragic and violent way is just devastating to the Florida State University family," he said.
"We feel this loss profoundly and we send our deepest sympathies to Maura's and Nancy's loved ones while we pray for the recovery of those who were injured."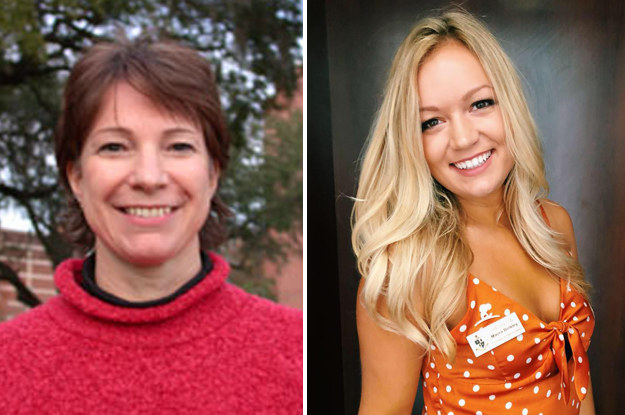 Van Vessem was a specialist in internal medicine whose research focused on "restructuring healthcare for people with multiple chronic diseases," according to her FSU College of Medicine profile. She also served as the chief medical officer of health care provider Capital Health Plan. She had previously studied at Saint Louis University in Missouri and Pacific Lutheran University in Washington.
Maura Binkley — who, according to her Facebook profile, was from Atlanta — was an English and German double major at FSU. She had recently taken part in a summer exchange program, studying at the University of Wuppertal, Germany, and traveling in Europe, according to the FSU website.

She was vice president of chapter development of the Tri Delta sorority at FSU, according to the sorority's Facebook group.

Rick Scott, the governor of Florida, said he has been briefed on the situation.
Tallahassee Mayor Andrew Gillum, who is running for governor of Florida, tweeted that he is returning to the capital city after campaigning in Miami alongside former president Barack Obama.
"No act of gun violence is acceptable," Gillum tweeted.
His Republican opponent, Ron DeSantis, also offered his condolences.