Swastikas Painted On SAE Fraternity House At Stanford University
This is the second incident involving allegations of anti-semitism on the campus in the past several weeks.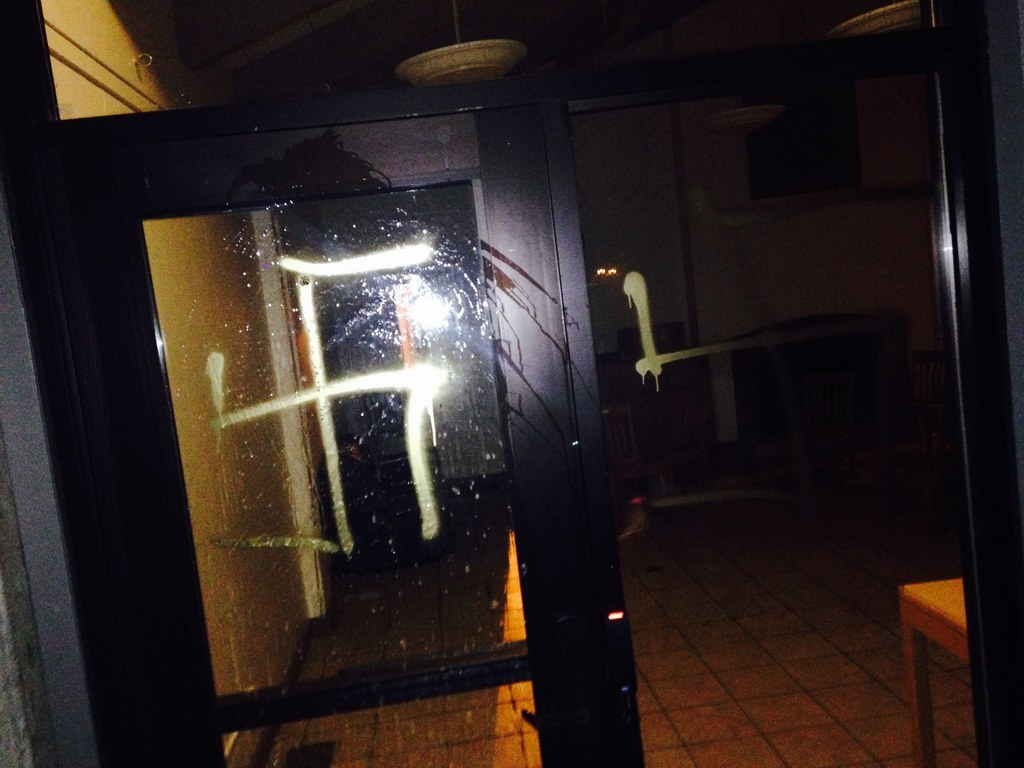 Swastikas were painted on the Sigma Alpha Epsilon fraternity house at Stanford University on Saturday night.
Anarchy symbols were also graffitied on two other residences, Stanford spokesperson Lisa Lapin told BuzzFeed News.
Miriam Pollock, a Stanford student, said the paint was washed away by Sunday afternoon.
The president of SAE told The Stanford Daily that he has no reason to believe the graffiti was targeting any one specific fraternity member.
"I am deeply troubled by the act of vandalism, including symbols of hate, that has marred our campus," University President John Hennessy said in a statement to BuzzFeed News. "The University will not tolerate hate crimes and this incident will be fully investigated, both by campus police and by the University under our Acts of Intolerance Protocol. This level of incivility has no place at Stanford."
"I ask everyone in the University community to stand together against intolerance and hate, and to affirm our commitment to a campus community where discourse is civil, where we value differences and where every individual is respected," Hennessy said.
Stanford police are investigating the vandalism as a hate crime, police spokesperson Bill Larsen said. The university is also conducing an investigation under its Acts of Intolerance Protocol, Lapin said.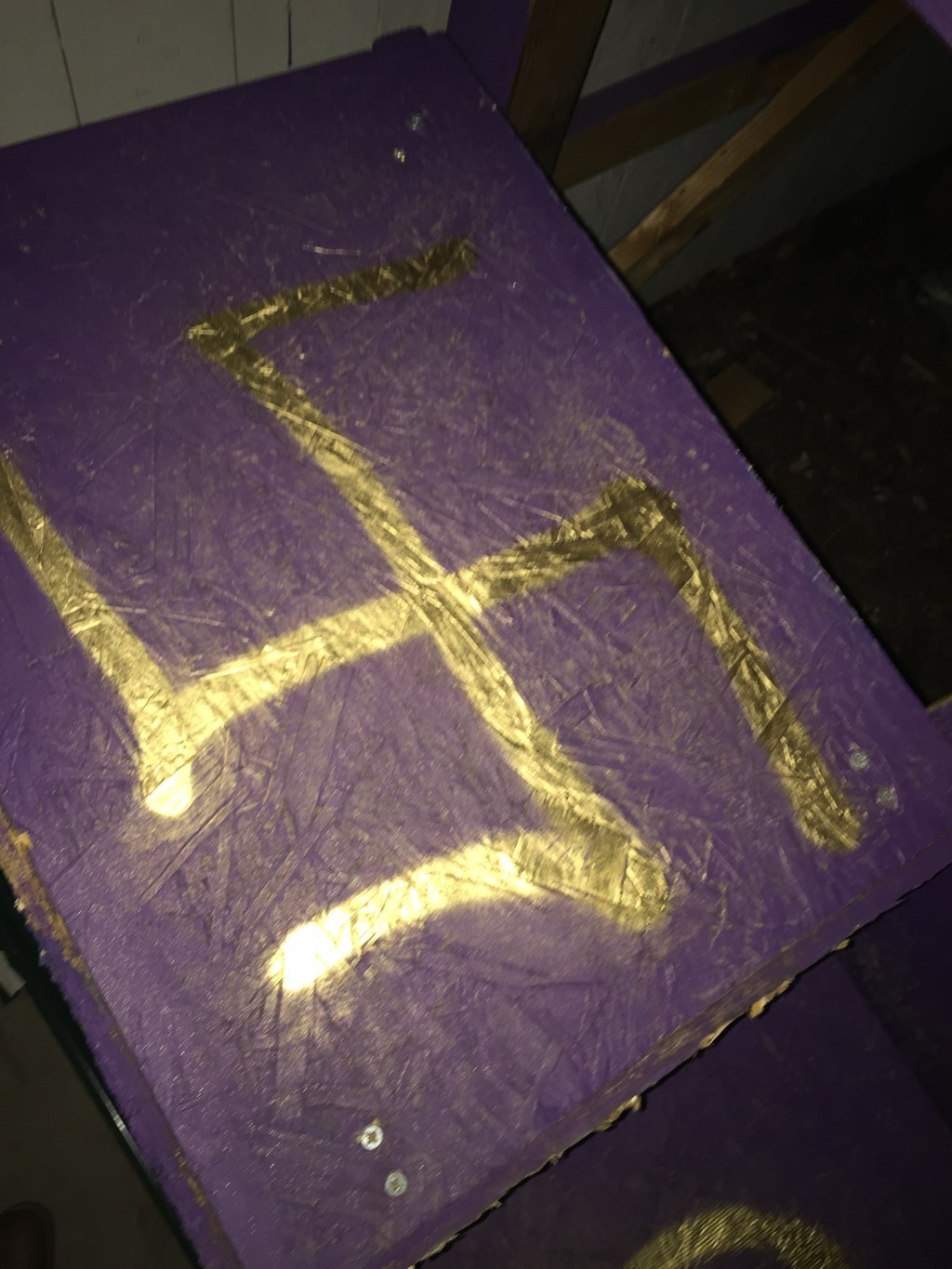 The incident comes just weeks after Molly Horwitz alleged anti-Semitism against Stanford's Students of Color Coalition. Horwitz, who was running for student senate, says a member of the Students of Color Coalition asked — given her Jewish faith — how she would handle divestment.
The Stanford Israel Association student group condemned Saturday's incident and called on the university to better educate the university community about anti-Semitism.
"The Stanford Israel Association condemns this anti-Semitic hate crime in the strongest possible terms," Pollock, the group's incoming president said. "We worry about a troubling pattern of events on campus, from the singling out of Israel to the targeting of Jews with swastikas. Jews and non-Jews alike have noticed a far more hostile campus environment this year, and it is deeply unhealthy. We ask that the University administration condemn the swastikas as anti-Semitic and explore ways to better educate the Stanford community about anti-Semitism in all its forms."
The president of AEPi fraternity, Jay Hack, and the Jewish Life Chair Daniel Maroko, issued a statement on behalf of the Jewish student organization.
"Stanford AEPi condemns this act of anti-Semitism in the strongest of terms. Within this past year, we have seen swastikas painted on our brother chapter's houses at the University of Oregon, UC Davis, Emory University, and Vanderbilt University. It is a shame that these acts of anti-Semitism have come to Stanford, especially at a time of heightened sensitivity on college campuses regarding various race issues. We fully stand with our fellow Greek members in SAE and with the broader Jewish community."
In a separate incident, Stanford's chapter of SAE lost its housing privileges in December 2014 for the next two academic years after concerns of Title IX violations. The fraternity violated Stanford's sexual harassment policy after a party last year created a hostile environment for female students, according to a statement from the university. Despite losing housing, the fraternity is still a recognized organization on campus.
"We do not know why SAE would be a target and do not believe it has any relationship to the fraternity's current suspension," Lapin said.