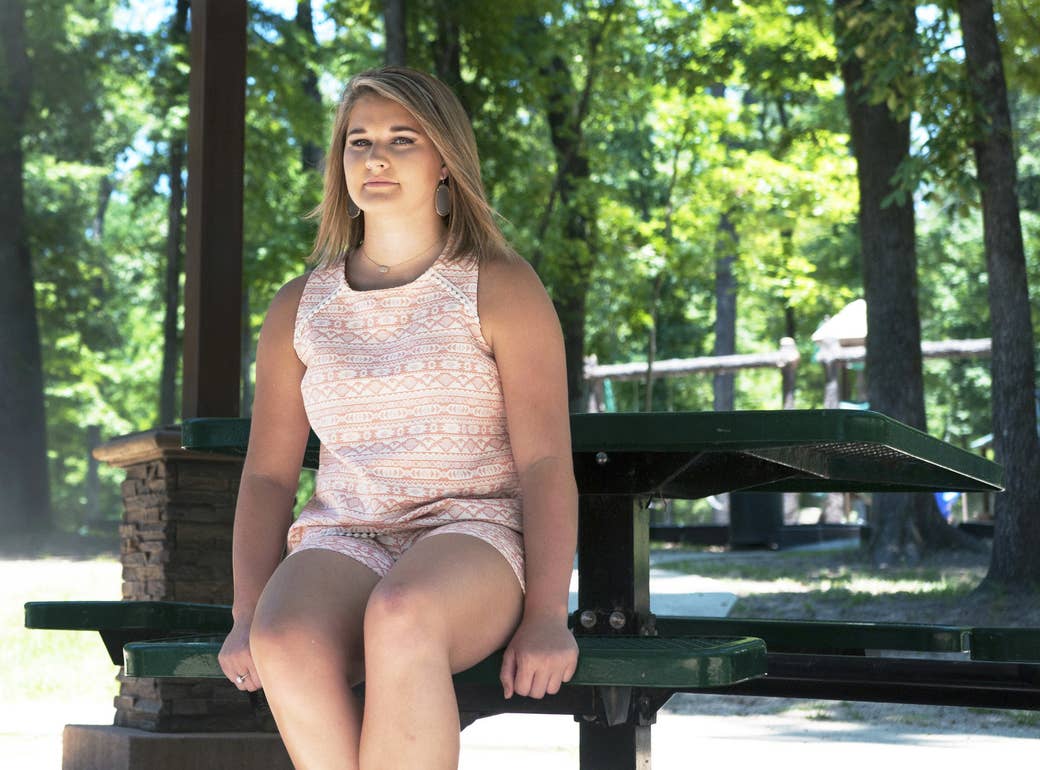 Taylor Moore hesitated when her Southern Arkansas University classmate asked her to come over one night in December around 11 p.m. They'd been casually spending time together for about two months, and he convinced her after saying it was the night before his birthday.

The two began fooling around in his dorm. Moore was naked, under the covers, when the man's roommate unexpectedly walked in, she later told prosecutors.
Moore, 19, said her friend assured her the roommate was getting a book — it was finals week. (All of the information in this article is from a written statement and text messages Moore gave to prosecutors, emails she provided between her lawyer and officials, her interview with BuzzFeed News, and from responses from the university and law enforcement.)
Moore and her friend lay in bed on their sides, facing each other. She had her back toward the room. After a few minutes, she felt a hand on her skin.
She flipped around to see the roommate standing above her, naked, his penis erect. He was grabbing her butt and vaginal area.
"I'm not going to be quiet and you need to stop touching me."
Moore screamed, demanding he stop. "Shhh," he answered.
"No! I'm not going to be quiet and you need to stop touching me," she said.
The man she was visiting didn't react or say anything, Moore said. She got out of bed to get dressed.
"Are you really going to leave now?" he asked her.
"Yes, did you see what just happened?" Moore told him.
She wanted to call someone for help. She reached for her phone under the man's phone on his desk. She accidentally hit the home button on his phone — revealing multiple unread text message notifications between the man and his roommate, sent before they got into bed.
She didn't read the messages, but Moore told BuzzFeed News it led her to believe the roommate's arrival was pre-planned. Moore went to her best friend's dorm nearby where, fighting off tears, she told her what happened. As they were talking, the man texted Moore.
"I apologize for what happened I promise I didn't know he was there or that he was going to touch you!" he wrote. "I will handle this and I really am sorry…"
Moore reported the incident to campus police, university officials, and prosecutors, starting a nearly seven-month process that she said was mishandled by officials. "I am shocked, disappointed, and I feel betrayed by both systems," Moore said, adding, "My overall impression is that they either did not want to do their job or they did not know how."
The university, local prosecutor, and city attorney said they followed normal procedures. But the Southern Arkansas University spokesperson, Vicki Butler, also told BuzzFeed News in a written statement that the case is now being reinvestigated — where any person with knowledge of the event will be interviewed — because Moore "was given verbal and not written notice" of her rights under Title IX, the federal gender equality law.
And after nearly three months — and several recent messages from BuzzFeed News — the city attorney, John Stobaugh, said Tuesday he is considering filing misdemeanor charges in the case.
By the time the spring semester came, Moore, a promising athlete and student, transferred to another university because she feared for her safety.
Moore was an avid cheerleader and wanted to attend a college with a great cheer program. In September 2015, as a freshman, she was picked for Southern Arkansas University's squad.

"I loved the campus and the people were super welcoming," Moore said. "It was home."
Two days after the alleged Dec. 7 assault, Moore reported it to Southern Arkansas University Chief of Police Jeff Jester.

But Jester allegedly told her there was no crime because there was no penetration, Moore said in her written statement. He suggested she speak to Carey Baker, the associate dean of students. Jester didn't return several phone calls and emails from BuzzFeed News.
What Moore told Jester was not a "violation of Arkansas law," Vicki Butler said, adding that additional information was provided that "might have changed this initial interpretation of the facts." Both Moore and her lawyer denied providing any new information.
Moore said she contacted Jester the next month asking for a copy of the police report, but, according to an email from Moore's lawyer to prosecutors, Jester told her he never filed one and that he threw out the meeting notes. The university didn't respond when asked about this.
On Dec. 10, Moore met with Baker. He allegedly said he would investigate because he felt like she was set up by the two men, according to her written statement. (Later, the university spokesperson did not comment when asked if Baker said this, but did say that the school investigated whether the men set her up and that "no evidence was found to support this.")

"He got my hopes up that he'd actually do something," Moore said.
Hours after Moore spoke to Baker, she got text messages from the man she was in bed with and a friend of his unrelated to the incident.
"Did you report me to the Dean of students?" the man asked. He also sent a Snapchat message saying, "I hope you know you fucked my life up over false accusations."
The unrelated friend texted Moore, "Hey did u report [the man] to the Dean's?"
Moore ignored the messages and went home for the holidays.
On Jan. 4, Baker called Moore. She told him about the messages, and Baker said if they contacted her again he would talk to them, she told BuzzFeed News.

Baker referred BuzzFeed News to the university spokesperson and said, "I'm not trying to stonewall you." The university spokesperson said the messages were not found to be retaliatory.
In the phone call with Moore, Baker allegedly asked if a one-year suspension for the roommate who touched her would suffice, according to her written statement.
Unaware of her options under Title IX at the time, Moore agreed and the university suspended the roommate.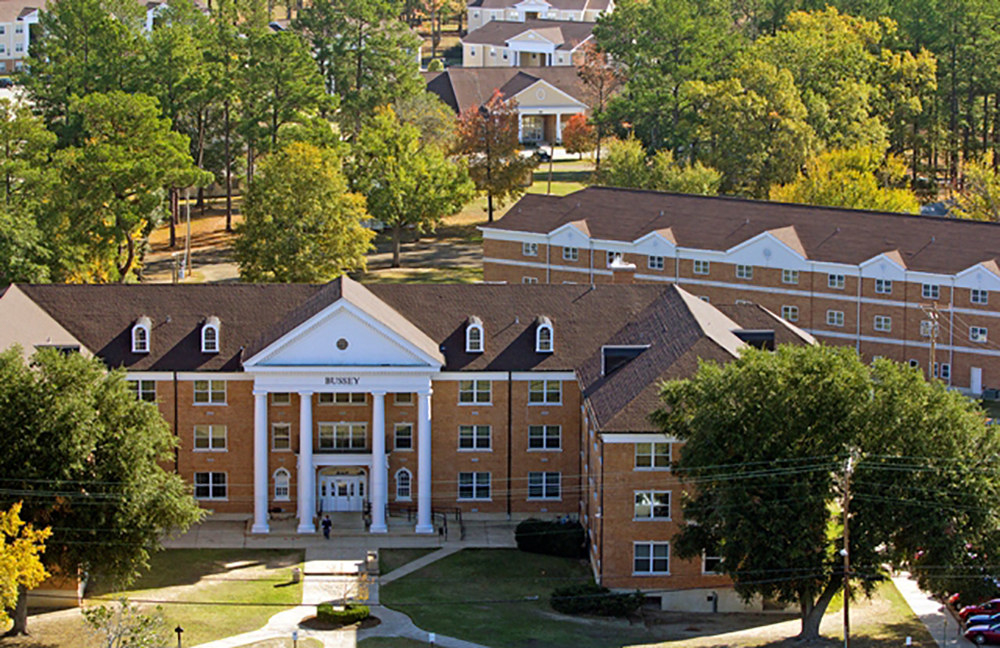 The university found him responsible for student handbook violations related to "assaulting, sexually assaulting, or intimidating another person; attempting or threatening to strike, kick, or otherwise subject another person to unconsented physical contact," according to Moore's attorney, Myka Held of SurvJustice, a national legal organization that provides legal assistance to survivors of campus sexual violence. Held said the school claimed in writing to have held a disciplinary proceeding for the roommate, but did not provide her with the date or any further details.
"There were a lot of things missing" in the university's handling of the complaint, Held said. Under Title IX, "Dean Baker should have gotten [Moore] in touch with the Title IX coordinator who was supposed to offer her accommodations and inform her of her rights."
Under Title IX, both parties should have the opportunity to present witnesses and evidence, and all parties should have been thoroughly interviewed. (During her first brief meeting with Baker, Moore said she wrote down what happened on a sheet of paper but didn't go into detail.) The university should have also implemented a no-contact order for all parties and looked into whether housing arrangements needed to be changed, Held said.
Vicki Butler told BuzzFeed News the university did give Moore due process, but added that, "unfortunately, the communications concerning Title IX were verbally given to the reporting individual" and were not given in writing.
Moore "was verbally informed about Title IX but never indicated an interest at the time to pursue the options, but apparently did not remember, which is understandable due to the stress of the event," Vicki Butler added.
The spokesperson added that no-contact orders and housing and class changes are "all a part of our normal response to these situations as requested."
"There's no question in my mind that this was not a good investigation."
"Dean Baker reviewed all information to see if there was any preplanned group activity and found none," Vicki Butler said, adding there was "no evidence of any other violation of the student code, or Title IX other than the initial report of the reporting party."
Also, under Title IX, a student who reports a sexual assault should receive a letter outlining the outcome of the investigation – something Moore didn't receive it until the end of May when her lawyer pressed for it.
"There's no question in my mind that this was not a good investigation when it took three weeks over winter break and Taylor was never thoroughly interviewed," Held said.
In a Feb. 11 letter to the university's Title IX coordinator, Held alleged violations of the law and requested the university conduct a "proper Title IX investigation."
"The investigation was reopened to insure due process was provided to all parties," Vicki Baker said. It is ongoing.
Moore also pursued criminal charges.
Held emailed David Butler, the prosecuting attorney in the 13th Judicial District, and provided him with Moore's statement and screenshots of the text and Snapchat messages.
David Butler responded that the case "at most" is a misdemeanor, which falls under the city attorney's jurisdiction.
"It is my understanding the college took action and expelled the student for at least one semester," he said in his email to Held. "When the college gets involved, we seldom prosecute cases."
When asked what he meant by this, David Butler told BuzzFeed News that criminal sexual assault investigations should be coordinated with the university.
"We suggest that we do a coordinated effort, where [universities] comply with Title IX, while not messing up the criminal case," he said. "It's my belief that we're going to have a problem if we have a criminal investigation along with people who are not law enforcement investigating."
"He was suspended for a year," David Butler told BuzzFeed News. "A one-year suspension is not light punishment."
Shan Wu, a former federal prosecutor who now defends college students, told BuzzFeed News in certain cases there is room for criminal and university investigations to coordinate, but that "they absolutely are supposed to be independent."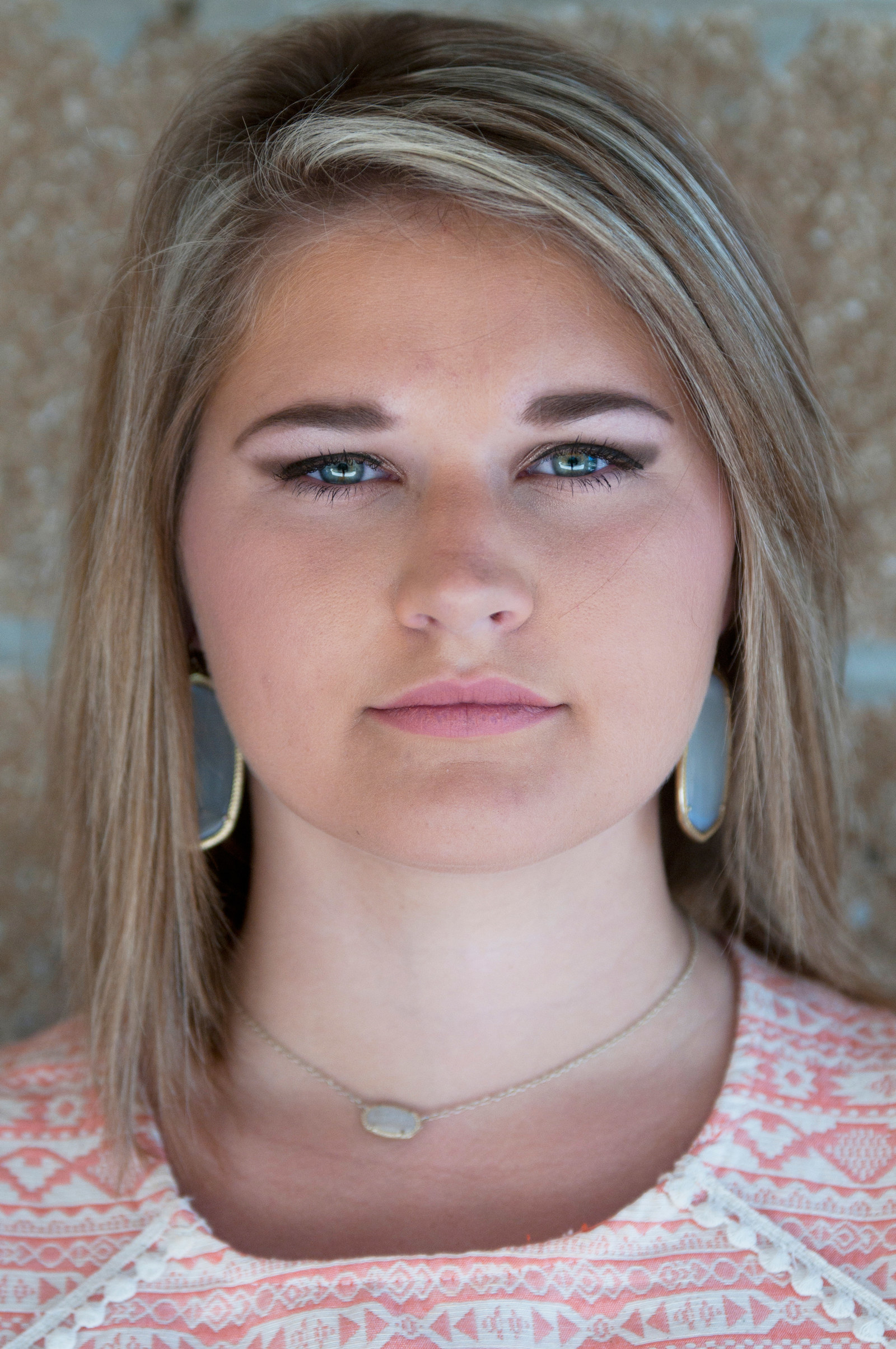 "There's a real danger that prosecutors could use that type of attitude as an excuse to not follow up on a report," Wu said. "It is a great concern to hear a prosecutor say that. That's not the way it's supposed to work."
Wu said college investigations could complicate a criminal probe, but for prosecutors to not get involved when a university is investigating "would be a terrible, silly policy."
Held argued to David Butler in the emails that what happened to Moore could be considered a felony.

"The facts of a touching in this case do not rise to the level that merits a felony conviction," David Butler responded to Held in an email. "In this part of the world, I predict a jury would find the Defendant not guilty in a very short amount of time." He told BuzzFeed News it was a "he said, she said" case.
"What we found in Arkansas, a majority of these cases, where alcohol is involved and there's the issue of whether it was consensual sex or not … if you took that in front of a jury, they'd laugh you out of the courtroom," he said. (Moore said alcohol wasn't a factor in this case, and she said the roommate touching her was not consensual.)
"I looked at it and I didn't see enough sexual contact to make it a felony," David Butler told BuzzFeed News.
David Butler forwarded Moore's lawyer to Stobaugh, the city attorney, to consider possible misdemeanor charges.
Held first emailed Stobaugh on April 14; on June 28 Stobaugh told BuzzFeed News he is considering misdemeanor charges against either the friend, the roommate, or both. There is also a possibility that no misdemeanor charges will be filed, but, he said, "I don't foresee that."
Moore said she felt betrayed by the slow action from university officials, campus police, and prosecutors, leading her to share her story for the first time. She added that her school does not receive the same media attention as major schools like Stanford, Harvard, and Columbia about the dangers of sexual assault.
"It actually happens," she said. "It sounds stupid and naive but my senior year of high school, I never even thought about sexual assault. It wasn't real to me. When I went to college, before that night, I would have told you that this would never happen at SAU."
The teen, who is now a student at Henderson State University, now regularly sees a therapist and last month she got an emotional support dog named Kendra.
"Justice," she said, "would also give me peace of mind."