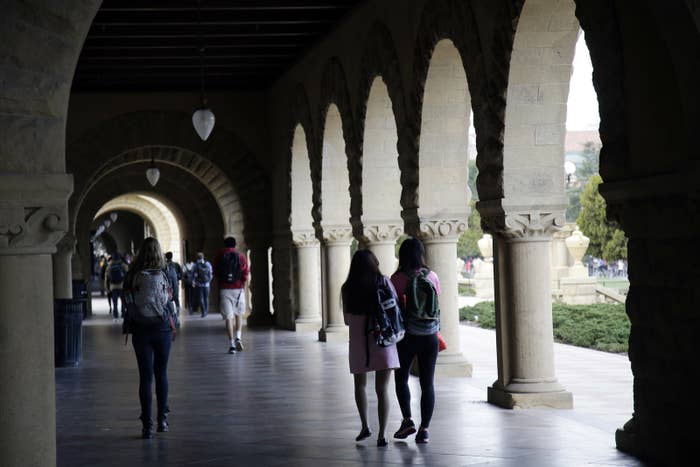 Stanford officials updated the university's alcohol policy, banning all hard liquor from on-campus, undergraduate parties.
Stanford president John L. Hennessy and Provost John Etchemendy announced the new policy, which goes into effect immediately, on Monday.

Only beer and wine will be allowed at on-campus undergraduate student parties.
"Our focus is on the high risk of the rapid consumption of hard alcohol," Ralph Castro, director of the Office of Alcohol Policy and Education, said in a university statement. "Our intention is not a total prohibition of a substance, but rather a targeted approach that limits high-risk behavior."

The updated policy comes in the wake a former student's conviction of sexual assault.
In March, former student Brock Turner was convicted of sexually assaulting an unconscious female at a Stanford fraternity party in 2015. The woman, now 23, was found by two graduate students behind a dumpster, half naked, with dirt and pine needles on her body.
During the trial, Turner blamed his behavior on Stanford's "party culture ... surrounded by binge drinking and sexual promiscuity."
The new policy is an effort to "meaningfully change the campus culture around alcohol," the university said.