The president of the Academy of Motion Picture Arts and Sciences on Monday said she was "heartbroken and frustrated" by the lack of diversity among this year's Oscar nominees.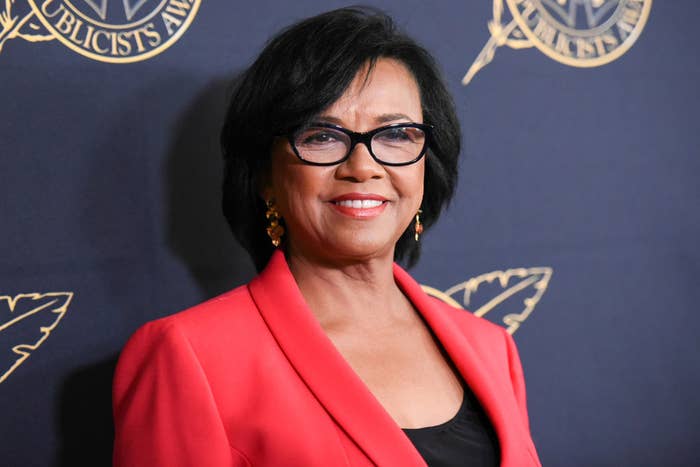 None of the nominees for Best Actor, Best Actress, Best Supporting Actor, or Best Supporting Actress are performers of color, prompting calls from some celebrities to boycott the telecast in February.
Academy President Cheryl Boone Isaacs addressed the criticism with a lengthy statement on Monday, pledging to take "dramatic steps to alter the makeup of our membership":
I'd like to acknowledge the wonderful work of this year's nominees. While we celebrate their extraordinary achievements, I am both heartbroken and frustrated about the lack of inclusion. This is a difficult but important conversation, and it's time for big changes.

The Academy is taking dramatic steps to alter the makeup of our membership. In the coming days and weeks we will conduct a review of our membership recruitment in order to bring about much-needed diversity in our 2016 class and beyond. As many of you know, we have implemented changes to diversify our membership in the last four years. But the change is not coming as fast as we would like. We need to do more, and better and more quickly.

This isn't unprecedented for the Academy. In the '60s and '70s it was about recruiting younger members to stay vital and relevant. In 2016, the mandate is inclusion in all of its facets: gender, race, ethnicity and sexual orientation.

We recognize the very real concerns of our community, and I so appreciate all of you who have reached out to me in our effort to move forward together.
Earlier on Monday, director Spike Lee used Martin Luther King Jr.'s birthday to announce that he and his wife will not attend the Oscars after all of the best actor nominations went only to white people.
In the Instagram post, Lee wrote that he means no disrespect to host Chris Rock, producer Reggie Hudlin, or Boone Isaacs.
"But, how is it possible for the 2nd consecutive year all 20 contenders under the actor category are white?" Lee wrote. "And let's not even get into the Oscar branches. 40 white actors in 2 years and no flava at all. We can't act?! WTF!!"
Quoting Dr. King, Lee wrote, "There comes a time when one must take a position that is neither safe, nor politic, nor popular but he must take it because conscience tells him it's right."
Two days ago, actor Jada Pinkett Smith suggested people of color boycott the Oscars for nominating predominately white stars.
For the second year in a row, there was immediate backlash on Twitter following the announcement of this year's nominations last week.
Using the hashtag #OscarsSoWhite, people argued the Academy snubbed actors such as Pinkett Smith's husband Will Smith for Concussion, and Idris Elba for Beasts of No Nation.
On Monday, Smith posted a video to her Facebook page saying she will neither attend the ceremony or watch from home.
"Begging for acknowledgement or even asking diminishes dignity and diminishes power and we are a dignified people and we are powerful, let's not forget it," she said. "So let's let the Academy do them with all grace and love and let's do us differently."