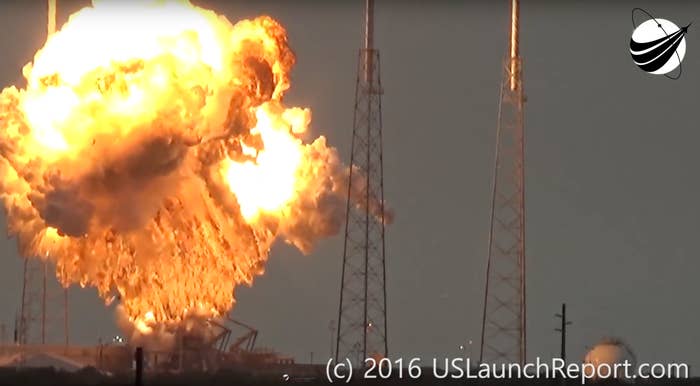 An unmanned SpaceX rocket exploded at its Florida launch site around 9 a.m. Thursday morning, NASA officials told the AP.
The rocket was performing a test firing when it exploded at the Cape Canaveral Air Force Station. The rocket's launch was planned for Saturday. It was supposed to hoist a satellite intended to bring Internet connectivity to sub-Sahara Africa as part of Facebook's Internet.org initiative.
"SpaceX can confirm that in preparation for today's standard pre-launch static fire test, there was an anomaly on the pad, resulting in the loss of the vehicle and its payload," SpaceX said in a statement, adding that the pad was clear and there were no injuries.
The Brevard County Emergency Management Office said the blast poses no threat to the public.
Facebook's first satellite, AMOS-6, was destroyed in Thursday's blast. The satellite, part of Facebook's Internet.org program, was intended to bring internet to developing countries in Africa.
The satellite was scheduled to be part of Saturday's launch.
On Thursday, Mark Zuckerburg wrote he was "deeply disappointed" the satellite was destroyed.
Here's Zuckerberg's announcement of the satellite from last year: